Green Vibrance is a superfood green drink made by Vibrant Health. If you've been into health and fitness for some time now, you would have realized that protein shakes, BCAAs and glutamine aren't enough for leading a healthy lifestyle.
You need much more than big muscles to function at your optimum levels. Micronutrients like vitamins and minerals are as important as the macronutrients. The catch here is, it's harder to meet your micronutrient needs as compared to your macros.
For this reason, many supplement companies have now come up with superfood supplements. These superfood supplements pack the right amount of all the micronutrients in an easy to take and digest serving. You can take one serving of these supplements and be done for the day.
Green Vibrance By Vibrant Health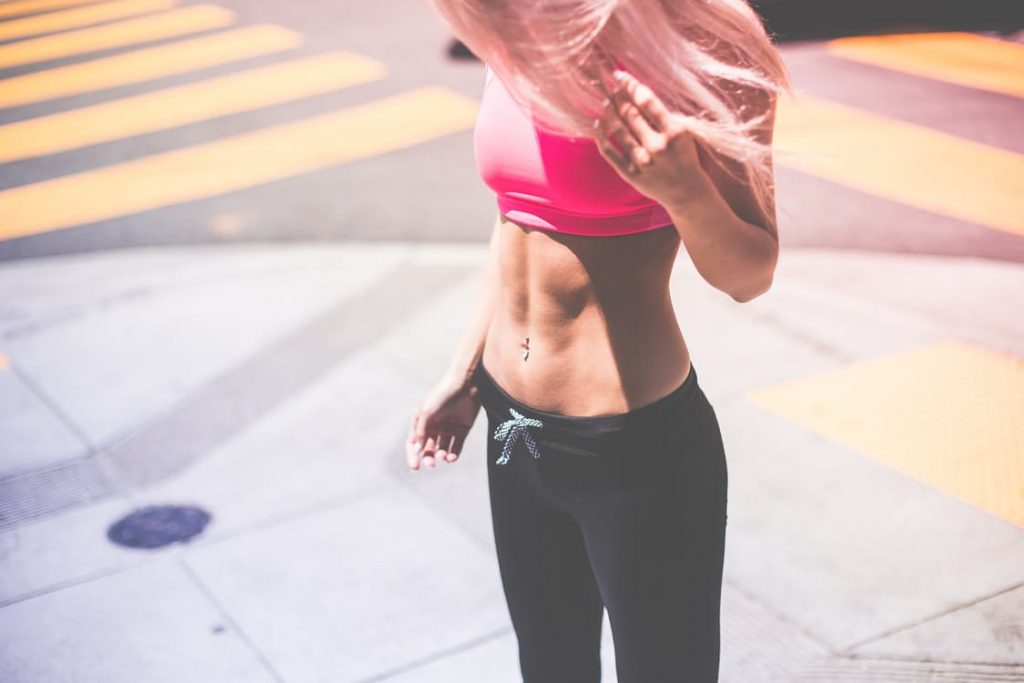 This is where Green Vibrance comes in. Green Vibrance is produced by Vibrant Health, who has been in business since 1992. The founder and formulator of this company, Mark Timon, designed over 450 nutritional supplements before he started Vibrant Health.
All of Timon's products are known for the rigorous study which goes behind developing products and the synergetic balance and completeness in terms of nutritional values of the products. He has also authored Dictionary of Health and Nutrition and a few highly regarded papers on nutrition.
Now that you have the backdrop of the company, you can rest assured this company knows what it is doing. Vibrant Health doesn't sacrifice when it comes to the quality of its products. They are known for setting the benchmarks of quality in the supplement industry.
Green Vibrance Review
Green Vibrance has a formulation which can very well leave all of its competitors behind. The transparency with which they produce their products is remarkable. You will rarely see a company which is as focused on the R&D of their products as Vibrant Health.
Green Vibrance has a total of 25 billion probiotics in its formulas. Yes, you read it right. 25 billion probiotics! This supplement is made for everyone. A senior citizen will benefit from taking this product and so will a teenager.
This supplement has 32 raw superfoods and over 60 ingredients in total. This superfood supplement has more ingredients than most of its competitors. Herbs and antioxidants are provided in volumes that will have an impact on the body, instead of just traces of these nutrients that have no benefit.
GV also has an impressive list of digestives enzymes and a high-fiber formula. Wait until you see the ingredient list. It's not just about the number of nutrients that are present in the supplement, the amounts in which these nutrients are present will have an impact on your body.
Ingredients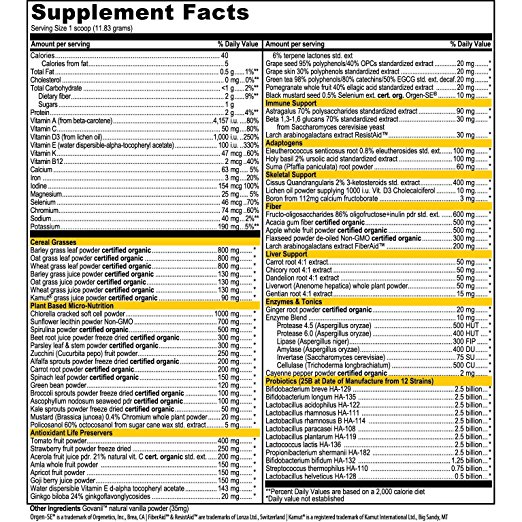 Did you think we had listed everything about the product ingredients already? This product has one of the highest numbers of nutrients in its ingredients in the market. It's amazing how these people actually fit all these ingredients in an 11.83-gram scoop.
The best part, Vibrant Health isn't scared to hide their secret sauce behind a 'proprietary blend' tag. They have listed each and every ingredient they have used in their supplement. Some companies use the term 'proprietary blend' to exploit their customers.
They just list the ingredient without specifying their quantities. Usually, these ingredients are in such small quantities that their existence wouldn't even make a difference. Vibrant Health sets the bar high when it comes to transparency in the supplement industry.
GV provides a well-rounded panel of antioxidants, grasses, fruits and veggies, and a comprehensive blend that includes sea algae/vegetables and herbs. Such a complex nutrition panel backs up the claim that GV can provide trace nutrients for every cell in the body.
The ingredient list of this product is ever evolving. GV is constantly experimenting with its products and unlike its competition or other big players in the market, is not afraid to alter its formula when needed.
Pros of Green Vibrance
1. Ingredients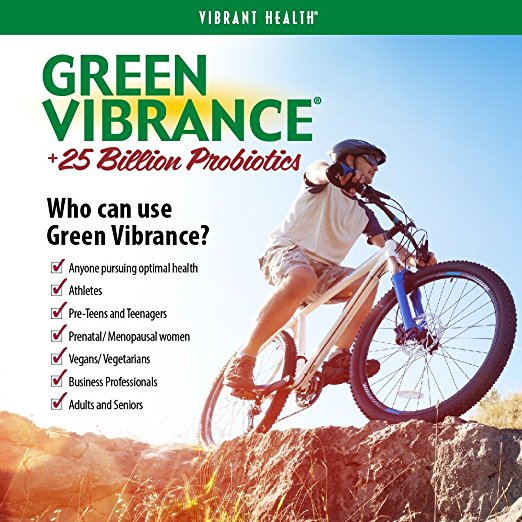 This is one of the most ingredient packed green drink on the market. If you're looking for a supplement which will meet all your daily micronutrient needs, this is the perfect supplement for you. Apart from the number of ingredients, Vibrant Health doesn't compromise with the quality at all.
2. Transparency
GV sets the standards in the supplement industry when it comes to educating its customers about what is in the packing. Vibrant Health isn't afraid of people copying their product. They have laid out the exact quantities of what goes into their products.
3. Research and Development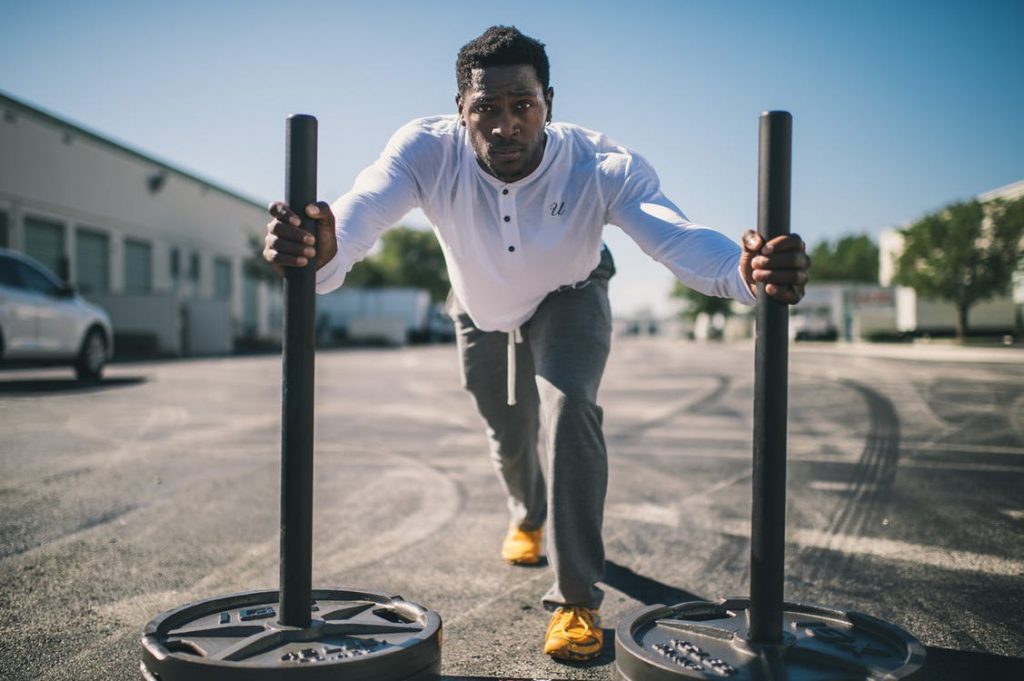 Green Vibrance is one of the most researched supplements on the market. When Vibrant Health finds a way of improving their product, they don't think twice before changing the formula and updating their product. If you're buying this product, you certainly know you'll be getting the best green drink on the market.
4. More Than Just Micronutrients
This supplement is much more than just a micronutrient drink. It is composed of robust antioxidants, fiber, and herbal section. Don't forget about the 25 billion probiotics in this product. This product can save you the time and money that you'd otherwise waste in buying and consuming add-on products.
Cons of Green Vibrance
Taste
Although this supplement is nutrient packed, it has a very earthy and pungent taste. You wouldn't want to drink this supplement with water alone, although it's completely worth it. Mix this superfood powder into a smoothie or a delicious shake to overcome the unpleasant taste.
How To Take It
You can take this supplement anytime during the day as per your convenience but the best time to take it would be when you wake up in the morning. Feel free to mix this supplement with water, a smoothie or milk to neutralize its earthly taste.
Where To Buy It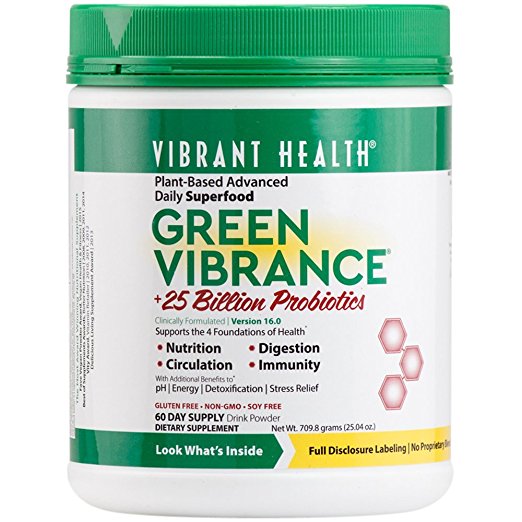 Conclusion
Green Vibrance is an affordable product which is completely nutrient packed. You won't find another product on the market with such transparency with regards to its ingredients. You certainly know what all your are taking and in what amounts.
This superfood is essential for the daily well-being and with the constant research and updating of this product, you can rest assured you'll be getting the best bang for your buck. Give this green drink a go and you won't be disappointed.
May we also suggest: