Resveratrol: This is the new kid on the block. This is the shy kid who takes some time to open up but when he does, no one can keep him out of action. Resveratrol can have a long-term positive effect on your health.
Resveratrol is a part of a group of compounds called polyphenols. Polyphenols act as antioxidants and can help in fighting against serious ailments like cancer and heart diseases. This should be enough to get you interested in this supplement.
Polyphenols can be found in peanuts, berries and the skin of red grapes. Most resveratrol capsules sold contain extracts from an Asian plant called Polygonum cuspidatum. Rest of the resveratrol supplements are made from red wine or red grape extracts.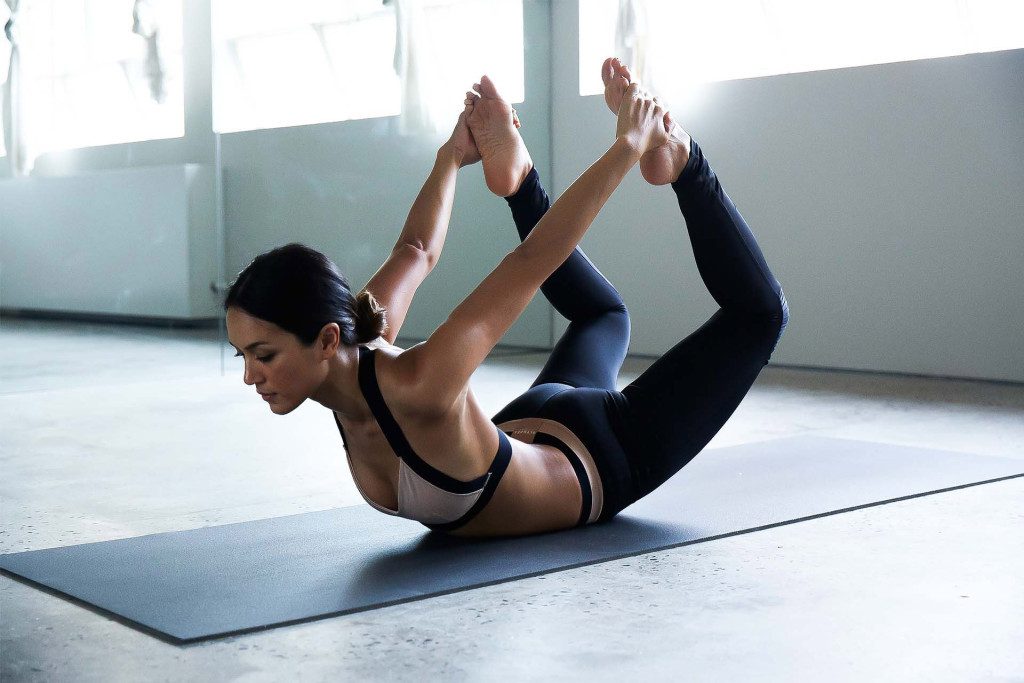 Now before you leave for the supermarket to get some red wine, here all the benefits of this compound. Various ads by supplement companies promise weight loss and a healthier and longer life amongst other benefits. These are all the benefits you should know about:
Benefits of Resveratrol
This supplement has been in news for its ability to fight some serious ailments. While there have been no registered studies proving the results of this supplement, here are the benefits of using resveratrol:
1. Fights Cancer
Resveratrol can help fight cancer cells in your body. It could limit the spread of cancer and help in killing the cancer cells which have spread throughout your body. It can also be effective in preventing cancer.
2. Keep Heart Diseases Away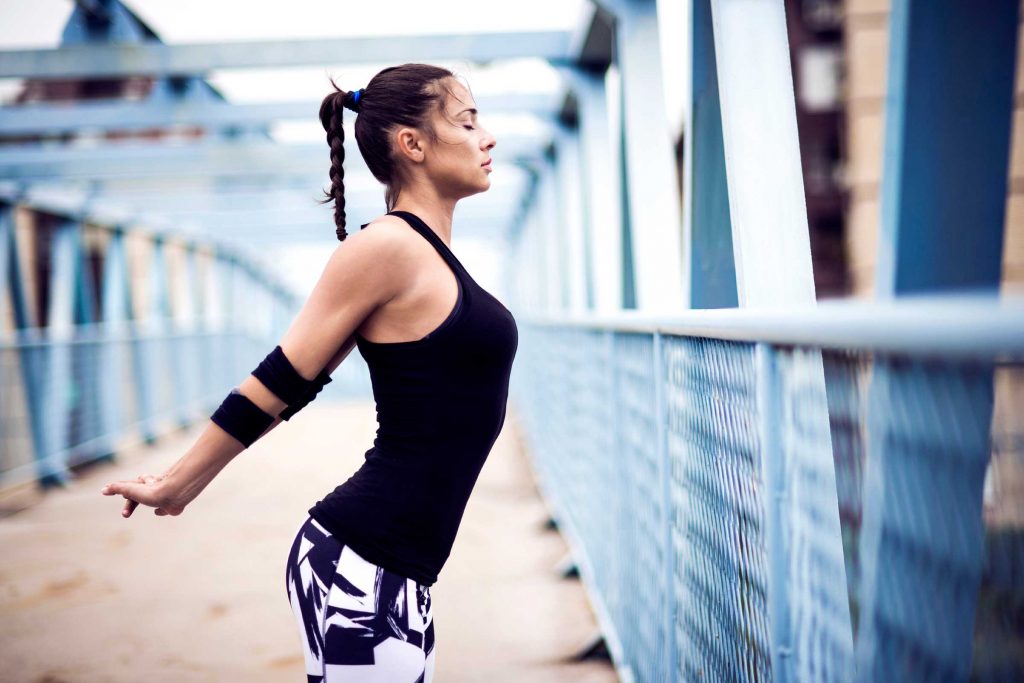 Resveratrol is thought to help reduce inflammation, lower LDL or "bad" cholesterol, and make it difficult for clots which can lead to a heart attack to form. You should include a resveratrol supplement in your diet as you age. This can reduce your chances of contracting heart diseases.
3. Reduces The Possibility Of Developing Diabetes
Diabetes occurs when your body stops producing insulin or becomes less sensitive to insulin. Resveratrol helps prevent insulin resistance. This eliminates the chances of your body becoming less sensitive to the blood sugar-lowering hormone insulin.
4. Prevents Alzheimer's Disease
This compound can help in the protecting your nerve cells from damage. This property of resveratrol can help fight the plaque buildup that can lead to Alzheimer's disease. Take resveratrol supplement from an early age to fight this disease.
5. Keeps Obesity At Bay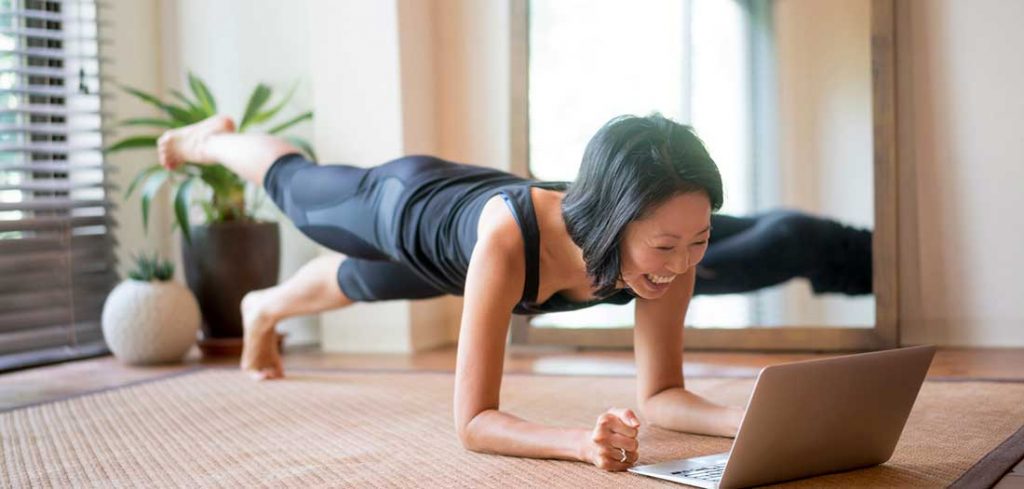 Studies have shown resveratrol activates the SIRT1 gene. SIRT1 gene is believed to protect the body against obesity. You can use resveratrol to prevent obesity and can even use it to lose weight and get into shape.
6. Boosts Testosterone
Your natural testosterone levels see a drop as you age. A Korean study done on mice has shown resveratrol to have testosterone boosting properties. The study showed blood testosterone concentration improved by more than 50% following a 28-day period of resveratrol consumption.
Side Effects of Resveratrol
1. Slows Blood Clotting
Resveratrol might act a blood thinner. It might cause bleeding disorder by slowing down the blood clotting process. This compound might increase the risk of bleeding in people with bleeding disorders like a low number of blood platelets.
2. Increases Estrogen Levels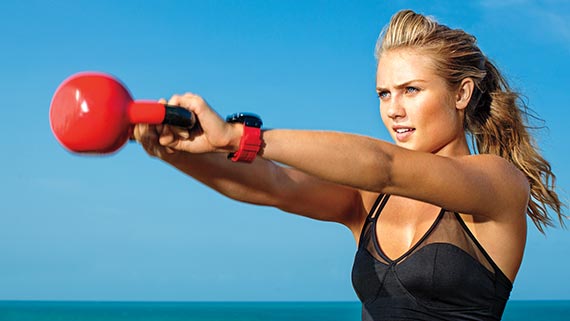 Resveratrol has mild estrogen increasing property. Women who have problems like uterine cancer, ovarian cancer, endometriosis, or uterine fibroids should stay away from using this supplement. Resveratrol might peek estrogen in women with estrogen-sensitive problems.
Who Should Not Take Resveratrol
1. People Who Just Underwent Surgery
Resveratrol might interact with blood thinners like warfarin (Coumadin), and NSAID medications like aspirin and ibuprofen. People who have just undergone surgery should avoid this using this supplement as it may raise their chance of bleeding during and after surgery.
2. Pregnancy and Breastfeeding
Don't take resveratrol supplements or natural food containing this compound during pregnancy or breastfeeding. It is also advisable you should stop consuming red wine and grapes during this period.
These Are The Best Resveratrol Supplements On The Market
1. NOW Natural Resveratrol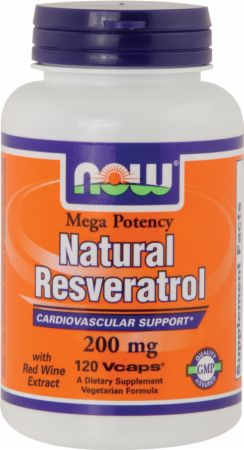 This is one of the best resveratrol supplements on the market. NOW Natural Resveratrol has received many positive reviews from its users. This is a no-nonsense formula made up of Polygonum Cuspidatum and red wine extract.
2. Olympian Labs Clinical Trans-Resveratrol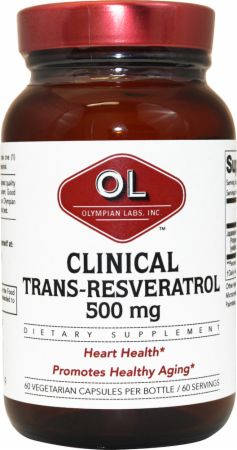 The name of this company should be enough to get your attention. Clinical Trans-Resveratrol is made up of just one ingredient, Japanese knotweed. This supplement has one less ingredient than the Now Natural resveratrol and focuses on it for all the results.
3. Enzymatic Therapy Resveratrol-Forte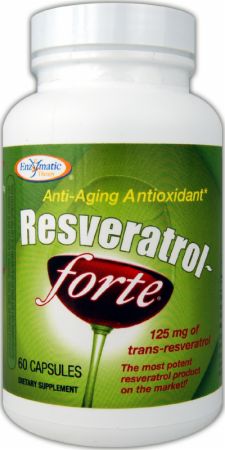 This supplement is one of the few resveratrol supplement which has a proprietary blend. Its ingredients include French whole wine grape and giant knotweed root and rhizome and Japanese sophora flower bud extract.
4. Biotivia Bio Span +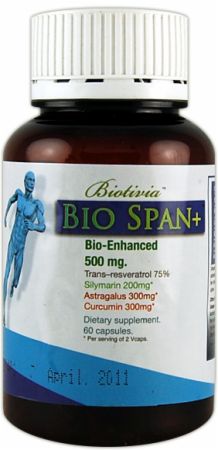 Biotivia Bio Span + has one of the longest ingredient lists in this segment. It is also the highest rated supplement in this category. This unique complex of Bio-Enhanced trans-resveratrol and pure polyphenols and anthocyanins is formulated specifically to promote vitality at both the genetic and metabolic levels.
5. NOW Natural Resveratrol Liquid Concentrate

This supplement comes in a liquid form. If you don't like taking capsules, this supplement is for you. This supplement has a big list of ingredients which include calories, carbohydrates, sugar alcohol, Polygonum Cuspidatum extract and a fruit antioxidant blend.
6. LiveLong Nutrition Resveratrol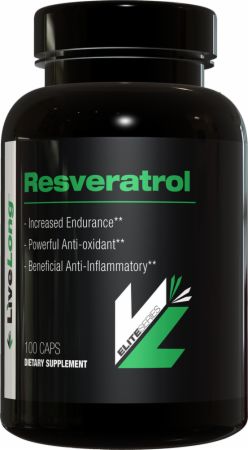 Resveratrol from LiveLong Nutrition contains a research-grade extract of trans-resveratrol obtained from Polygonum Cuspidatum, also known as Japanese Knotweed. This supplement has an extract of Japanese Knotweed that may support a significant effect on body fat, lean muscle mass, muscular endurance and even longevity.
7. Biotivia Bioforte Resveratrol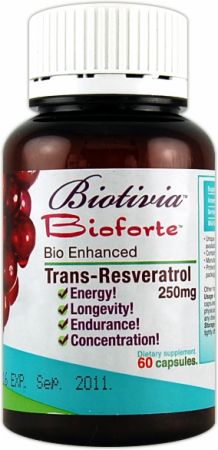 This variant of resveratrol from Biotivia consists of just one ingredient, wild natural Polygonum Cuspidatum. Bioforte contains no genetically modified synthetic resveratrol, which is the most effective of the lot.
Conclusion
If you're looking to buy a supplement which will help you in the long run, you should get a resveratrol supplement. These supplements also help in keeping away critical illnesses like cancer, heart diseases, and diabetes. Resveratrol supplements are a must have if you're into longevity.
May we also suggest: