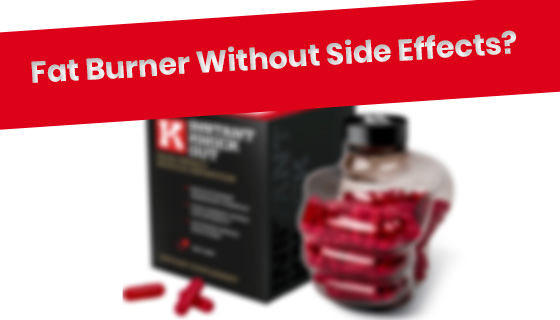 Chances are, you're looking for a fat burner without side effects because you've had a bad experience, or one of your close friends has.
Let me tell you something really quick, it doesn't have to be this way!
There are a handful of premium fat burners without side effects. In this article, we'll run through the ingredients you want to avoid, the ones you want to use, and the best fat burner on the market that's been linked to the most positive results.
Without further delay, let's get into the article on 'the best fat burner without side effects'.
Common Side Effects Using Fat Burners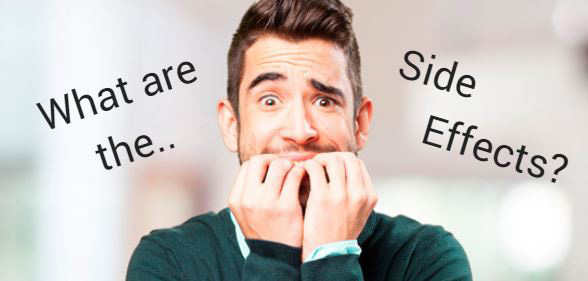 If you're new to supplements, or you've been sold a fat burner with harmful ingredients, then chances are you may have experienced side effects.
People report feeling jittery and shaky, lying awake all night, sick and nauseous, and a racing heart.
This is obviously something you want to avoid at all costs!
The reason for these side effects usually come form bad ingredients such as yohimbine bark, bitter orange peel, excessive amounts of caffeine, and other adrenaline boosters.
What Ingredients Cause Side Effects?
Yohimbine bark – causes the heart to beat at a higher rate while releasing adrenaline into the body. Too much of this and you'll feel drained.
Bitter orange peel – works in a very similar way as yohimbine bark. It increases the body's release of adrenaline, causing anxiety, panic attacks, and nervousness.
Excessive amounts of caffeine – too much caffeine can result in sleeplessness, heart problems, clammy hands – and just like bitter orange peel, anxiety.
Beta-alanine – ever felt that tingling feeling all over your skin? That's beta-alanine. It can result in itchy skin, hot flushes, and a feeling of extreme heat all over the body.
What Ingredients
DON'T

Cause Side Effects?

Now that we've looked at the worst ingredients (the ones you want to avoid like the plague). Now let's talk about the ones you should think about using.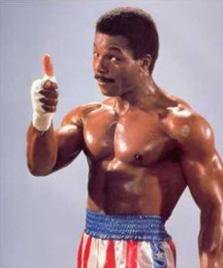 These ingredients get our thumbs up for their effectiveness, the lack of side effects associated with each ingredient, and how well they have worked for us here at Spotmebro.com.
Green coffee bean – reduces the amount of glucose that is stored in the liver, which forces your body to use more body fat as fuel.
Green tea – is full of catechins and lipid oxidation which are linked to fat-burning pathways.
Caffeine (correct dosage) – helps to increase energy levels and the body's metabolism, helping you burn more fat.
Piperine – improves the uptake of vitamins and minerals form other ingredients and foods.
Cayenne pepper – increases the body's internal temperature which in turn forces your body to regulate, thus, burning more calories.
Glucomannan – is a plant compound that swells inside the stomach helping you to feel full, reducing food cravings.
Pros and Cons of Fat Burners
Now that we've cleared the air when it comes to the worst, and best ingredients to look for inside a fat burner – we're going to break down the pros and the cons.
Pros:
Accelerated fat loss 
Less food cravings 
More energy 
Increased focus 
Cons:
Could keep you awake ( take earlier in the day )
May irritate digestive system ( drink plenty of water and quality foods )
May cause over stimulation ( vary rare when using a quality fat burner )
Are There Any Fat Burners Without Side Effects?

That's relative to the person in question. Are you allergic to green tea? If yes, then there are side effects for that person.
But chances are, most people only experience side effects due to poor quality ingredient, not the person being allergic in any way.
If you look for a quality fat burner with good ingredients (like the ones we've listed above) then you're onto a winner.
To save you the time, and the headache, we've pulled together information on our highest rated fat burner on the market below.
The Best Fat Burner Without Side Effects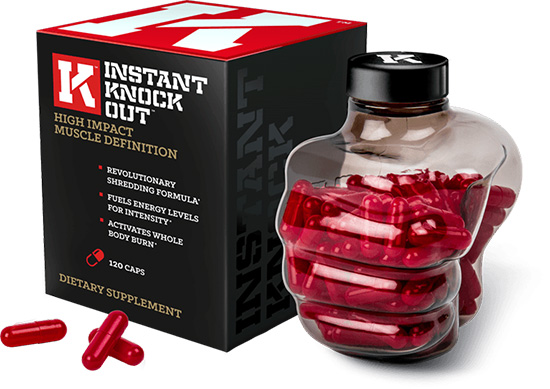 Yes, the moment you have all been waiting for, the best fat burner without side effects – Instant Knockout.
Instant Knockout is the best fat burner the team at Spotmebro have tested.
It contains natural and safe ingredients with just the right amount of each ingredient to help you reduce food cravings, speed up your metabolism, and melt away the fat.
So what's inside this fat burner?
Green coffee bean – reduces the amount of glucose that gets stored on the liver, helping you to use fat for fuel instead of sugars.
Green tea – helps detoxify the body, increases the metabolism, and provides energy.
Caffeine – great for increasing the amount of calories you burn at rest, while giving you a clean surge in energy to help you get through the day.
Piperine – increases the absorption of key nutrients into your body, helping you to get the most out of the ingredients inside Instant Knockout.
Cayenne pepper – boosts your body's internal temperature, which results in more calories burned through heat regulation.
Glucomannan – will put food cravings to a halt, helping you to stay on track with your diet.
Vitamin B6 – helps the body to regulate hormones, and the absorption of foods.
Zinc – improves the body's ability to deal with carbohydrates – breaking them down easier. It also helps increase testosterone levels, and aids the body in regurgitating itself.
Vitami B12 – much like vitamin B6, B12 helps turn carbohydrates into glucose, which helps your body break down food much easier.
Benefits of using Instant Knockout
Apart from loosing a ton of weight, Instant Knockout is great for helping reduce food cravings, detoxifying the body, increasing energy leves.
It will also help you to get through tough days when you're dieting. Better still, it doesn't result in any side effects for most people.
When you use Instant Knockout, you will experience:
Increased fat loss
Reduced hunger cravings
More energy 
Muscle retention 
Detoxification of the liver 
There you have it, a fat burner that has no known side effects. It's well designed ingredients profile means you're only going to get the best quality.
Another reason why we like Instant Knockout so much is that fact that it was first created for MMA fighters such as Diego Sanchez.
It proved to be so efficient that it was released to the general public – lucky us! If you want to see more info, check out the link below to our fat burner awards section.
See more on Instant Knockout in our:
Conclusion: Fat Burner Without Side Effects
There you have it, a complete break down of fat burners without side effects. We hope you've come away with some useful information. If not, just let us know – we'll happily include more detailed information.
As you can see, there are many ingredients out there that can result in nasty side effects, and there are others such as Instant Knockout that have been proven to work time and time again. Especially as there's no side effects associated to it.
If you want to find out more information on Instant Knockout, head over to their website here at InstantKnockout.com.
If you want to skip that, you can always take a look at our best rated fat burner here at – Spotmebro/Awards.com.