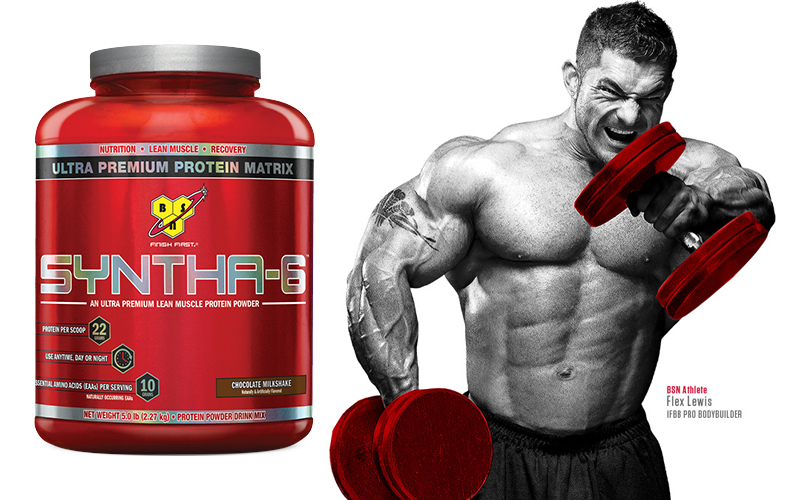 It's no secret that protein powders are incredibly effective in helping build muscle. For this reason, they have found a sacred place in the kitchens, bags, cars and all places imaginable of proud gym goers.
No matter how hard you workout, you are not going to see any gains until your diet is on point and you're meeting your daily protein requirements. Protein, of all the macronutrients, is the most important in bodybuilding as it's the main building block of your muscles.
It helps in the recovery of your muscles after your workouts. Protein supplements are a great way of ensuring you meet your daily protein requirements. As a rule of thumb, your daily goal should be to consume a gram of protein per pound of body weight.
BSN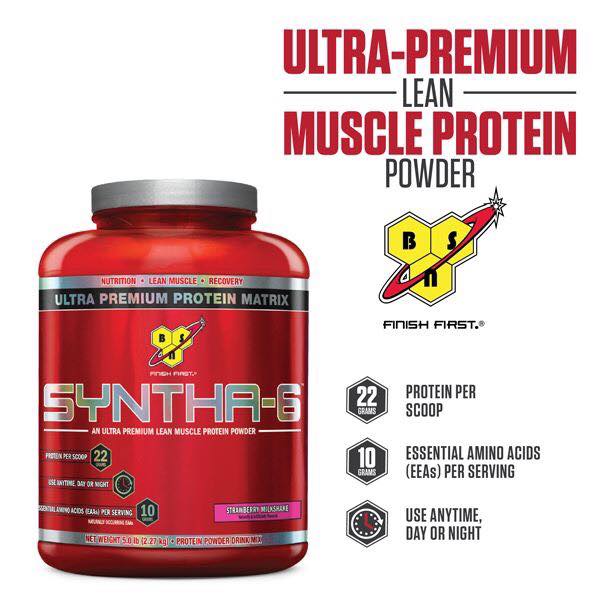 Bio-Engineered Supplements and Nutrition, Inc. (BSN) was founded in 2001 and since then has become a global leader in the sports nutrition marketplace through relentless dedication to creating dynamic, cutting-edge, and result-producing products.
Many top level athletes like Ronnie Coleman (formerly), Neil 'Yoda' Hill, Flex Lewis (formerly), India Paulino and Conor McGregor endorse BSN, this says a lot about the quality and effectiveness of the brand and its products. BSN has one of the biggest R&D departments in the sport and fitness supplement industry.
Syntha-6 Review
Syntha-6 is one of BSN's most popular and effective protein supplements. It is a nutritious and multi-functional protein supplement as it includes essential amino acids, essential fatty acids and a good source of fiber.
BSN boasts of the delicious flavors of the Syntha-6 and we have to agree, it's one of the most delicious protein powders on the market right now. It comes in 10 different flavors, which all taste incredible and at the end leave you wanting for more.
Ingredients and Nutrition Facts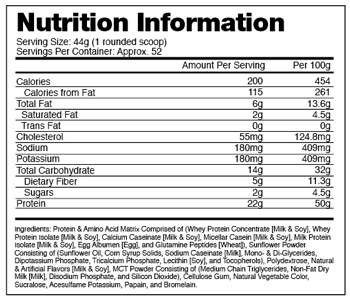 BSN has ticked all the right boxes when it comes to making a protein supplement for bodybuilders. Most of the protein supplements on the market are a simple mixture of whey or isolate protein. Artificial color and flavors are then added to these powders to make them delicious.
Syntha-6 is unlike all any of these protein supplements. It includes ingredients that delay the process of digestion. This provides a sustained level of amino acids in the blood. This helps in the muscle building process throughout the day.
Wonder why it is called Syntha-6? It's not a random name. It's called Syntha-6 because this protein supplement is built by bringing together six different proteins. Its formula comprises a blend of six types of slow and fast digesting proteins.
The claim of sustained release is supported by calcium caseinate and micellar caseinate, as both are slow digesting proteins The ultra-filtered and pure whey protein concentrate, on the other hand, digests more quickly.
If you've ever been a victim or a guilty source of the dreadful protein farts, rejoice. Syntha-6 comes with digestive enzymes "Aminogen®" and Papain added to the formula, as they may help alleviate stomach upset associated with protein powder consumption.
How To Take It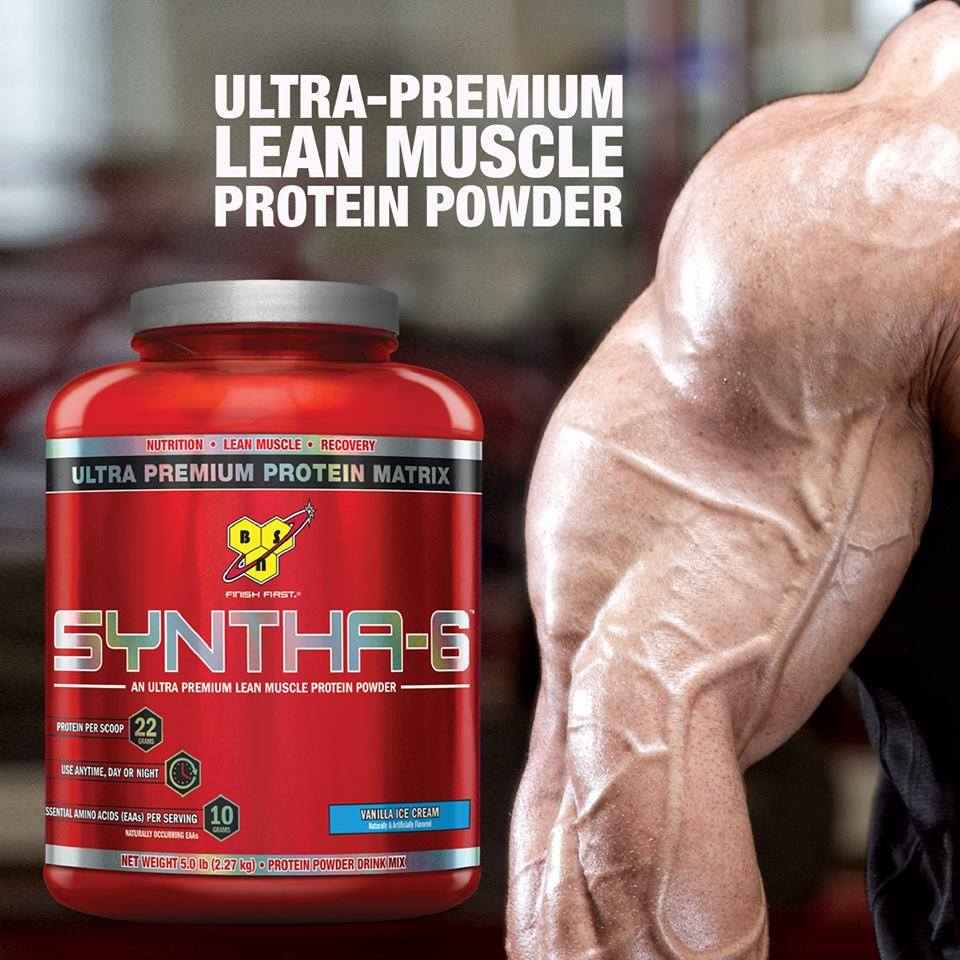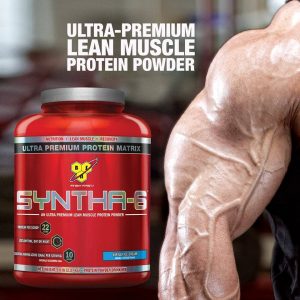 The most important time is right after a workout. During this time your muscles acts like a sponge. This sponge needs instant nutrition for growth and recovery. Syntha-6 is also a slow digesting protein supplement which can be taken at any time during the day.
Syntha-6 is a great supplement to take before bed. This is an important time since you will be sleeping for 6-8 hours and will be without any food and protein.
Upon waking. Since you have just woken up from the bed, you need a high-quality protein to be the primary source of fuel for your body for the day.
A half hour before a workout. This makes your muscles and your body ready for the workout. It provides your muscles with adequate nutrition so that the negative effects of weight training are not as severe and the muscles repair themselves throughout the workout.
Benefits of Using Syntha-6
1. Excellent Blend of Proteins
Syntha-6 brings you the best of ingredients in one product. You don't need to buy separate products to meet your different needs. It has the perfect formula to help with protein synthesis and thus helps with muscle development.
2. Perfect For Any Time
This is where BSN hit the nail on its head. It has created a product which eliminates the need for people to buy different kinds of protein like whey, casein, and soy. Syntha-6 is perfect to be taken at any time, be it before or after a workout, before going to bed or right after waking up.
3. Great Taste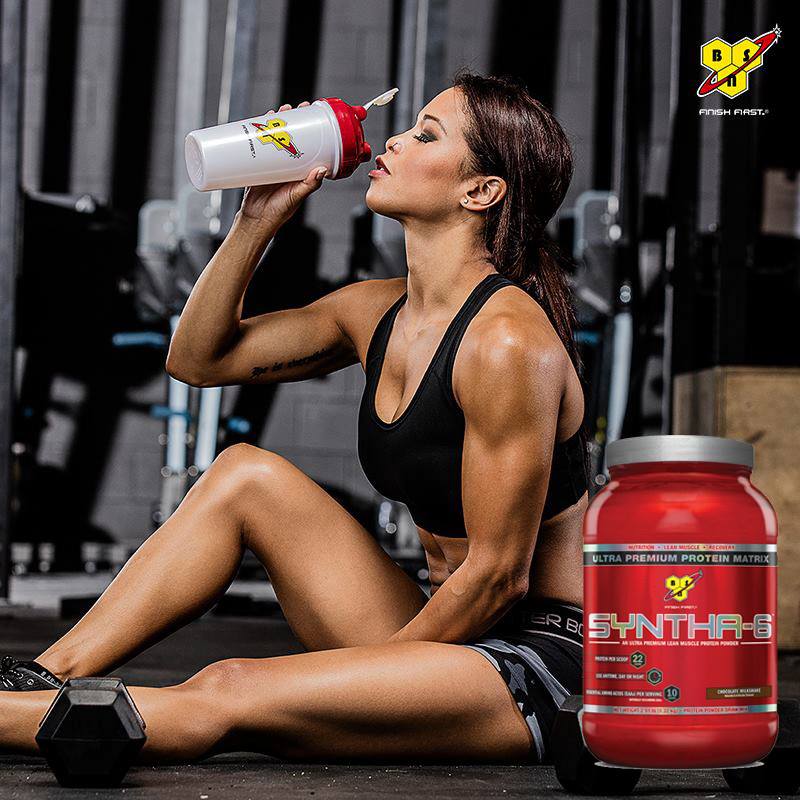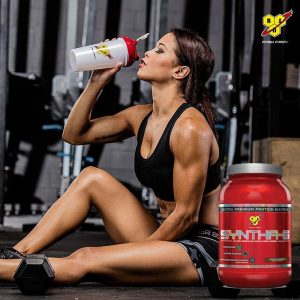 Syntha-6 is by far one of the best tasting protein supplements on the market. You will forget you're having a protein powder supplement. You can blend this supplement with milk, a banana or any other fruit to make it even more delicious. Goodbye, cheat meals.
4. Muscle Building
This is what you're taking this supplement for. Believe us, this product doesn't disappoint. This is good news since muscle building can help fight against aging, high blood pressure, low testosterone levels and estrogen production in men.
Side Effects
Although there are no documented side effects of using Syntha-6, here are some generic side effects people complain of after using protein supplements:
1. Kidney Problems
This is an old problem linked to protein consumption. Whether or not a high consumption of protein causes kidney stones is often debated. While there is no conclusive evidence that it causes them, protein doesn't help prevent them and can worsen the condition if it's already present.
2. Gain Fat
You should be reading labels when buying a protein supplement. Many times protein supplements come with added sugars and therefore added carbohydrates, and some contain added fat as well.
3. Digestive Problems
Because whey and some other forms of proteins are sourced from dairy, they contain lactose. Lactose can give you digestive problems if you're sensitive to it. You don't have to be lactose intolerant to feel the effects from lactose. The good news is, most adults are sensitive to lactose to some degree.
Where To Buy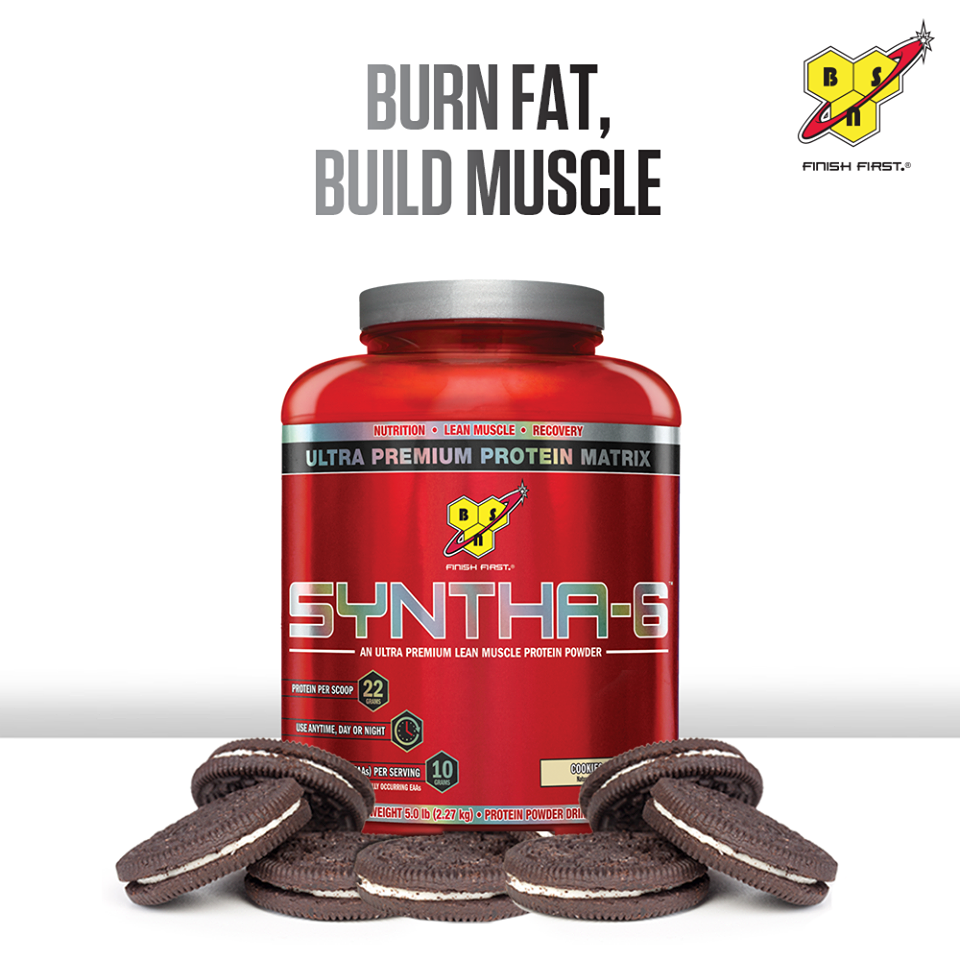 Conclusion
Although it's harder to access the effectiveness of a protein supplement as compared to pre-workouts and creatine supplements since there is no immediate effect but the results of Syntha-6 are mind blowing.
If you're looking to gain muscle mass or get leaner, you will see noticeable results before the tub runs out. This product should be a no-brainer if you're into making protein smoothies or other recipes which need a delicious protein powder as an ingredient.
You may also be interested in: