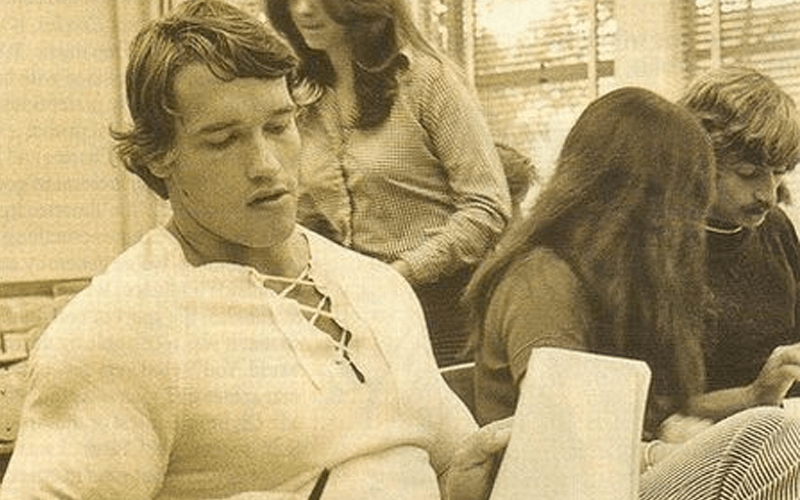 Top 8 Bodybuilding books and best bodybuilding eBook
If you're tired of reading the same generic advice over and over again on internet bodybuilding forums, it's time to change up your game plan.
As a result, we've together this list of the best bodybuilding books (and eBooks) of all-time to give you access to no-nonsense training instruction from some of the most respected bodybuilding minds in the world.
This collection includes classic training manuals, reference guides, and even an entertaining story or two. If you're serious about bodybuilding and want to cut to the heart of what really works and what doesn't, you simply cannot go wrong with any of these bodybuilding books.
Best Bodybuilding eBook
If you're looking for online workouts and eBooks, there's certainly no shortage of options to choose from.
However, one that stands out for 2018 is the newly-released Boss Workouts. It's looks premium, and from our experience, the eBooks you receive are worth every penny.
Boss Workouts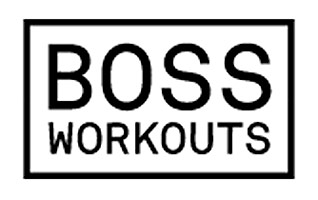 Official site: www.BossWorkouts.com
Written by leading fitness experts and nutritionists, Boss Workouts provides you with elite personal training at the fraction of the cost.
Yes, it's still more expensive than other cheaper eBooks on the market. But what you're getting is guidance from trainers who help celebrities transform their bodies in a matter of weeks.
In fact, Boss Workouts promises you serious changes to your physique in just 12 weeks. And for us, it delivered.
Here's how Boss Workouts will help you: 
Break free from a plateau – after months without any progress, we finally made progress on our fitness goals with Boss Workouts.
Transform your physique fast – whether your aim is to build muscle or lose fat, you'll see serious changes in just 12 weeks.
Better mentality and knowledge – Once you gain the information you need, you have that forever. A great life-long investment to improve yourself mentally and physically.
Key Features:
The workout videos that compliment the workout guides really stood out for us. We can't think of any other eBook or workout guide that comes close to the quality of Boss Workouts.
Once you see it for yourself, you'll know what we mean.
The videos include expert trainers taking you through each exercise, every step of the way. So don't worry if you're new to weight-lifting, you'll be in safe hands.
---
---
Top 8 Bodybuilding Books Of All Time
The New Encyclopedia of Modern Bodybuilding : The Bible of Bodybuilding, Fully Updated and Revised
by Arnold Schwarzenegger – This is it right here. The one and only bible of bodybuilding. This classic was updated and revised in 1999 by Arnold himself, and has ROCK SOLID information on every aspect of weight training you can imagine. Diet, nutrition, psychology, training methods, injury recovery – it's all here. No bro science, just potent brain food from one of the most successful bodybuilders of all time.
Examine Muscle Gain and Performance Stack Guide
by Examine.com The Stack Guides are collection of independently researched manuals detailing the validity of key supplements used to promote different health and fitness benefits. If you're having trouble filtering through all the BS on the internet about muscle building supplements this guide is the HOLY GRAIL backed by real science. Used pretty much globally by fitness professionals as the source of supplement information they can be sure is accurate.
The Poliquin Principles: Successful Methods for Strength and Mass Development
by Charles Poliquin – This one is for serious bodybuilders only. This superb book takes the real science behind strength and weight training and uses proven research to help you optimize your training plan. If you've been getting your lifting advice from muscle magazines, this book is going to blow your mind. But we're warning you, Poliquin wrote this book for people who are serious about training, so it has a lot of technical information. If you're like us, that's a good thing.
Brother Iron, Sister Steel: A Bodybuilder's Book
by Dave Draper – When a former Mr. Universe writes a book about bodybuilding, you better believe it's going to be sick. Part autobiography, part training manual, this book has an entertaining combination of practical advice as well as some hilarious stories from Dave Draper's journeys through the world of professional bodybuilding. I walked away from this book not only with more understanding, but feeling incredibly inspired and motivated. Read it before you head to the gym as your new pre-workout energy supplement.
Blood and Guts
by Dorian Yates – Don't let the badass pic of an oiled up Dorian Yates in the early 90s fool you – this book is a still-relevant manifesto from one of the most accomplished and respected competitors in the world. Yates' philosophy seems very simple on the surface – intensity, a great diet, proper technique, and adequate rest – but where this book really excels is its focus on attitude, character, and integrity. If you want to hear about the basics of bodybuilding from a consummate pro, and skyrocket your motivation while you're at, read it.
High-Intensity Training the Mike Mentzer Way
by Mike Mentzer – This book was written by the first dude to ever achieve a perfect score in the Mr. Universe competition. I'll resist the temptation to end the review right here, and tell you that there's no reason to read any other book about High Intensity Training – Mentzer is the guy who invented it. If you're not familiar with HIT, it's all about short intense workouts that replace the hour long sessions most people are doing 3-5 times a week. Expert instruction on one of the most popular training methods around.
Muscle: Confessions of an Unlikely Bodybuilder
by Sam Fussell – A book about one man's bodybuilding journey (not an instruction manual), Muscle is a seriously entertaining story that's very easy to read. After developing an obsession with training, the author is forced to deal with his own psychological issues amidst rampant use of anabolic steroids. This one is definitely an eye-opener that sheds light on the dark side of professional bodybuilding. If you ever wanted to really know what the pros sacrifice to claim the top spots in the sport, check this book out.
Bigger Leaner Stronger: The Simple Science of Building the Ultimate Male Body
by Michael Matthews – With 384 5-star reviews on Amazon, you better believe that the stuff in this book just plain works for A LOT of people. It covers the basics without any nonsense, and places a high priority on dispelling ridiculous bodybuilding myths and removing some of the really common obstacles to fast gains. One of my favorite parts of the book was about the INNER game of bodybuilding, which is half the picture when it comes to success in the gym – and one that most people don't pay enough attention to. This book is filled with great advice from cover to cover.
Strength Training Anatomy – 3rd Edition
by Frederic Delavier – This book is flat-out awesome. While I wouldn't recommend it for a beginner, it's an absolute must have for novice and expert bodybuilders. Each page showcases a different exercise, with a full illustration of the anatomy behind the movements. You'll see clearly which exercises work which muscles, and gain a deeper understanding of human anatomy that will help you absolutely NAIL perfect form the next time you're in the gym. When you know where different muscles are, and how they move in relation to others, it gets much easier to achieve flawless execution. This book is a fast guide to mastering the anatomy behind strength training.
The Two Reader Nominated Books
You spoke and we listened. Here are two more excellent bodybuilding books to complete the top 10 list.