As much as you might want to dominate the weights every single day in the gym, it's not that easy. There are days where you are just exhausted from work or life in general and have no energy to hit the gym, let alone giving it your all.
On these days, you can't have low energy as an excuse for skipping the gym or just doing your time. You need to be annihilating your muscles every time you step foot inside the gym. This is what separates the winners from the losers.
To power you on such days, bros wearing white coats in laboratories came up with an elixir called pre-workouts. These supplements are created with the motive of powering your workouts. These are one of the most researched and effective product categories on the market.
ProSupps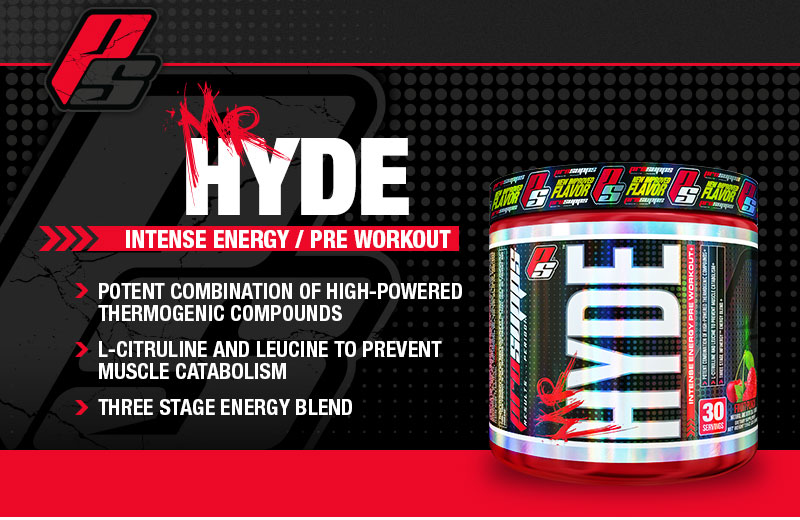 Professional Supplement or 'ProSupps' is dedicated to providing its users with the highest quality products possible through their highly skilled and dedicated employees and their unique and cutting edge product assortment.
ProSupps is one of the few companies which has a detailed list of people in its leadership positions on their website. The transparency of this company could be seen by the fact they list out the contact information of all the people in the top positions.
ProSupps Mr. Hyde Review
To begin with, Mr. Hyde is one of the most stimulant-packed supplements on the market. This supplement is for the people who find it hard to get out of bed in the morning. If you workout early in the morning, late at night or right after work, this supplement is for you.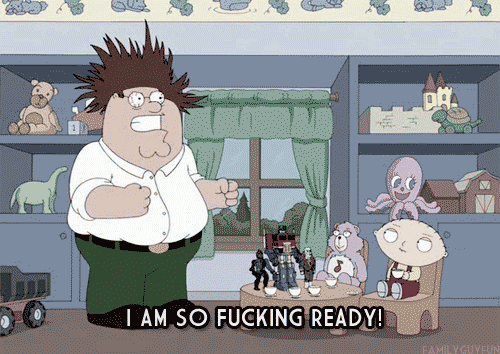 Mr. Hyde is one of the most talked about pre-workout supplement on the market. It's killer effects have set an industry standard and many of its competitors are coming up with formulas which have a similar effect to this supplement.
This supplement comes in 10 flavors, all of which are delicious. Mr. Hyde is also a very easy-to-dissolve pre-workout powder. You can mix this supplement with water without a blender bottle and it leaves behind no sinkers or floaters.
But before you get too excited about Mr. Hyde, there are a few things you should know about this supplement. People buying a pre-workout supplement for the first time should especially read the entire review first.
Ingredients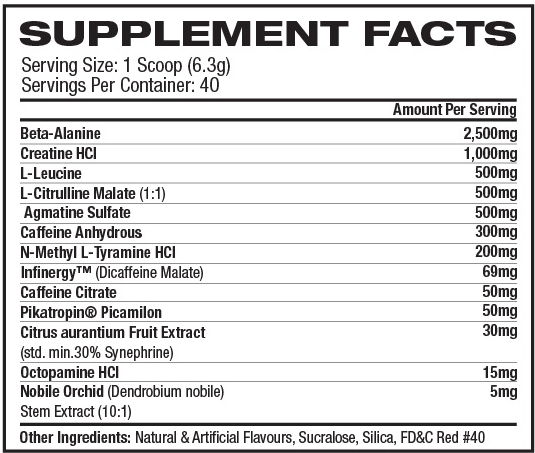 As you can tell, Mr. Hyde has a long list of stimulants in its ingredients. It has 2.5g of beta-alanine and 1g of creatine HCl. While beta-alanine is clinically under dosed by 500mg, creatine HCl is overdosed by 25mg.
Mr. Hyde is packed with stimulants. The three types of caffeine in this supplement bring up the amount of caffeine to 400mg. This can be way too much for some people and can make them jittery and drain them of all their energy when the effect of this supplement fades out.
This supplement has citrus Aurantium and pikatropin picamilon which helps with mental focus in the gym. Don't be surprised if you feel like Einstein after you take this pre-workout supplement. Mr. Hyde also has agmatine sulfate in it for muscle-swelling pumps.
How To Take It
Before Workout – The best time to take this pre-workout supplement is 30 minutes before your workout. This allows all the ingredients in it to completely dissolve in your blood and will help you in reaching your optimal performance in the gym.
For Beginners – If you're taking a pre-workout supplement for the first time, it is recommended you test your tolerance for this supplement by taking only one scoop in the beginning. You can increase the dosage as you get accustomed to it.
Pros Of Using Mr. Hyde
1. Stimulant-Packed
There are many people who find it hard to make it to the gym or need some external motivation. Mr. Hyde can give them the kick they need to make the most of their time in the gym. This supplement is one of the most stimulant-packed pre-workout on the market.
2. Mental Focus
This supplement contains ingredients which help with mental focus in the gym. Mental focus is an integral part of working out as it helps in establishing a mind-muscle connection. Working out isn't just about going through the motions. You need to focus on your muscles to get the best results.
3. Muscle Ripping Pumps

Mr. Hyde is a complete pre-workout supplement in the sense, it takes care of every aspect of your workout from endurance, strength, mental focus and muscle pumps. You don't need to buy additional supplements to get different results. This supplement scratches all your itches.
4. Improved Performance
Ingredients like creatine, L-leucine, L-citrulline malate help with improving your performance in the gym. The big doses of caffeine also help you in getting the most out of your workout. You certainly experience increased strength and endurance after taking this supplement.
Cons Of Mr. Hyde
1. Jittery Feeling
As this supplement is stimulant-packed, people using this can feel jittery after taking it. This pre-workout supplement isn't for people who can't handle too many stimulants at once. This supplement might also make you anxious and nervous after taking it.
2. Crash
Mr. Hyde has 400g of caffeine in it. This is way over the recommended dosage. While this might give you a rush on taking it, there are chances you will experience a crash as the effects of this supplement fade away.
3. No Clinical Reseach
While there are a numerous number of people rooting for this products through their reviews, there are no clinically proved studies backing this product. This is a product which might work wonders for some and do nothing for the others.
Price / Where To Buy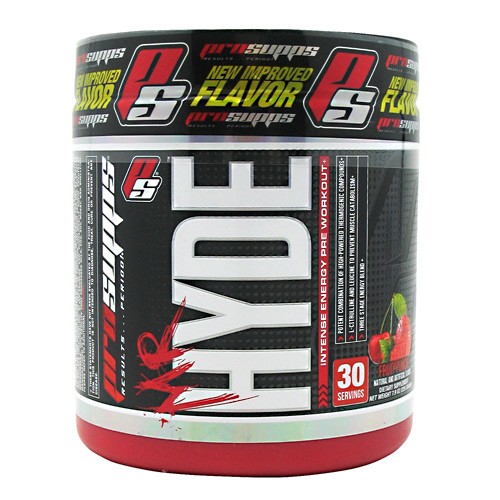 Conclusion
You won't be disappointed with how ProSupps Mr. Hyde tastes, mixes in water and most importantly its effects. If you're looking for a pre-workout supplement which can knock your socks off, this supplement is for you. On the other hand, if you can't handle too many stimulants or a high dosage of caffeine, you should stay away from Mr. Hyde.
May we also suggest: