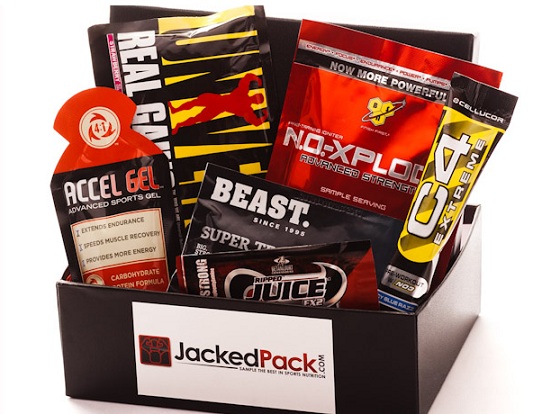 The sports nutrition market is so oversaturated that it has become very difficult to discern which products actually work, taste good, and provide the best value for the money.
For under $10/month, JackedPack sends subscribers a monthly box of new samples from the best brands in sports nutrition, delivered right to their door. This way members can test a wide variety of products ranging from standard supplement categories like pre-workouts, protein powders, fat burners etc. to unique items such as protein cookies and breads. "It's like Christmas for meatheads every month!" If members enjoy the samples, they can buy the full size items through JackedPack at a great discount. This means you're going to have left over cash for gym memberships, lifted trucks, and a new pair of scissors to turn all of your shirts into cutoffs.
Go to JackedPack.com and use promo code SPOTME50 at checkout to get 50% off of your first month.
The Bros at JackedPack are good people with a great sense of humor. Check them out at:
JackedPack Facebook / JackedPack Twitter