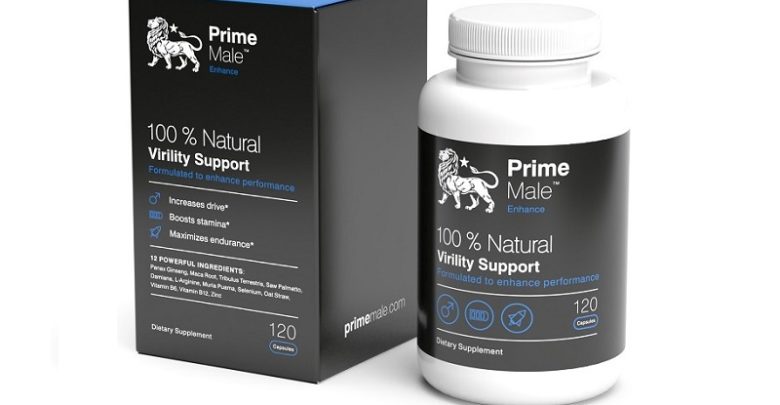 Find out if this supplement can potentially increase your sex drive, sperm count and performance.
Prime Male Enhance is a "virility support" supplement and a younger brother to the Prime Male test booster.
We've reviewed a lot of supplements in the past and we realize that lots of products make big, bad, bold claims, but most don't deliver.
However, we've reviewed the Prime Male test booster before and thought it was great, so that bodes well for this new product.
Made for men over 30?
While the website does mention "older men" and "male aging", it doesn't explicitly say what kind of man this product is designed for. But as the Prime Male test booster is aimed at men over 30, it's safe to assume that Prime Male Enhance targets the same demographic.
That said, it may help men of any age improve sexual performance. Especially since it contains a bunch of nutrients (such as B vitamins, zinc and selenium) that are thought to be vital for sexual health and drive.
The early signs are good
A first glance at the label suggests Prime Male Enhance does a lot of things right. It is free from proprietary blends, which means you can see exactly what – and how much – you're putting in your body.
Aside from vitamins and minerals, the product also features the herbs Tribulus Terrestris and Korean ginseng, both of which are well-known for their potential libido-boosting properties.
For this SpotMeBro product review, we're going to delve deep to help you figure out whether Prime Male Enhance is worth your time and money. From price, to the strength and quality of the ingredients, to safety and more – it's our mission to give you all the info you need to make the right choice. So let's get started…
Prime Male Enhance
Review
What are the benefits of taking Prime Male Enhance?
Is Prime Male Enhance safe?
Prime male Enhance ingredients
How to take Prime Male Enhance
How much is Prime Male Enhance?
The verdict
Pros & cons
Final score
What are the benefits of taking Prime Male Enhance?
The way you perform in the bedroom can have far-reaching effects on the way you feel about yourself and how your sexual partner sees you.
The guys behind Prime Male seem to understand this.
Prime Male Enhance claims to help "boost your virility three-fold" for:
Harder erections and better orgasms
A higher sex drive
Better mood
Let's analyze these potential benefits in more detail…
Harder erections and better orgasms
Erectile dysfunction is perhaps the most distressing of all the signs of aging. A paper by Tomlinson and Wright describes how it can cause "serious distress" to men who experience it. And no wonder – if you're anything like us, you may have always considered your ability to perform on cue to be a big part of what makes you feel like a man.
But as the Prime Male website states, most men will experience erectile dysfunction at some point in their lives. The site quotes a Massachusetts Male Aging Study, which says that around 70% of men are affected by this problem by the time they reach 70. But it's not just men of retirement age who experience it. In fact, the same study also says that it affects 40% of men by age 40.
Did you know that research suggests erectile dysfunction may be caused by deficiencies in certain key nutrients? As a result, zinc supplementation is thought to help treat hormone imbalances and erectile dysfunction – especially in men who don't get enough of the mineral in their diets.
L-arginine is also said to help increase blood flow and improve erection strength. Prime Male Enhance includes these ingredients, as well as a blend of 'aphrodisiac' herbs which may help reverse erectile issues.
A higher sex drive
Remember when you were in your twenties? If you're like most young men, sex surely would've been on your mind day and night – so you had no problems fulfilling the needs of your partner or yourself.
But as you get older, your energy levels start to decrease and the stresses and strains of family and/or work could take it out of you – so you may no longer have those youthful urges quite as much anymore.
To potentially increase your sex drive, Prime Male Enhance includes several herbs, including Tribulus Terrestris – which has been used for centuries in Chinese traditional medicine to increase the libido. Some modern medical research also suggests it enhances sex drive (more on this later).
Better moods
Natural aging can lower your mood. And this sort of low, flat feeling can really affect your self-esteem.
According to primemale.com, Prime Male Enhance has "mood-lifting qualities" that may instill you with "unmistakable confidence" and help you "radiate attractiveness". While you might think this is a little over the top, the likes of vitamin B12 and Korean ginseng have been found to help improve various aspects of mood and subjective well-being.
Visit PrimeMale.com/enhance to learn more and buy
Is Prime Male Enhance safe?
Prime Male Enhance uses a 100% natural formula,  As a result, you're unlikely to experience adverse side effects unless you're allergic to any of this product's ingredients.
However, if you're taking any medications or you're unsure about any part of the formula, please consult your doctor before taking it.
What primemale.com has to say about safety
Describing the Prime Male name as "one you can trust", Roar Ambition states that this virility support product is "exclusively manufactured in the USA" at FDA-registered facilities that comply with all current Good Manufacturing Practices (cGMP).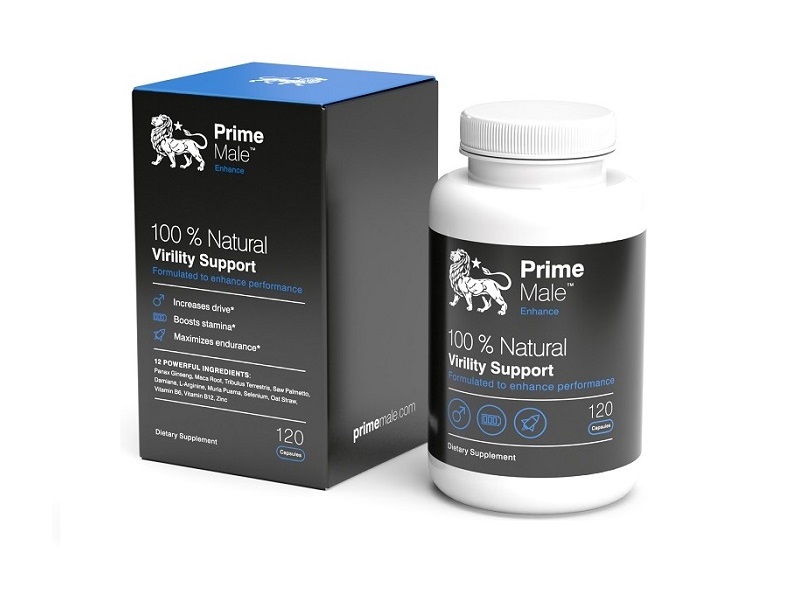 What's in Prime Male Enhance?
Prime Male Enhance is a mix of 10 vitamins, minerals and herbs – the vast majority of which appear powerful, yet well-researched. We've reviewed each ingredient closely using the available scientific research to give you a good idea of how each one may support your virility.
Zinc
Zinc is an essential mineral that is found in every cell in the body. It is said to play an important role in the synthesis of DNA and protein, immune function and growth and development[1].
But what can zinc do for you sexually?
As stated in an article on the Medical News Today website, the mineral helps produce key sex hormones, such as testosterone and prolactin. It also helps the body produce prostatic fluid[2], which in turn is an important part of semen (along with sperm cells) and fluids from other glands which are said to provide the energy sperm needs to enter the egg[3].
Without enough zinc in your diet, you could be – or become – infertile[4].
Zinc deficiency is also said to cause erectile dysfunction. According to a 1996 study by Prashad et al, this could correlate with low zinc levels in older men. For this reason, it may be wise to consider zinc supplementation as you get older[5].
With this in mind, we were pleased to find 20mg of zinc in Prime Male Enhance.
L-arginine
L-arginine is an amino acid that plays an important role in the body's ability to produce nitric oxide. This, in turn, is said to promote greater blood flow around the body.
What does this have to do with sexual issues?
Well, the ability to achieve an erection depends on the amount of blood that is able to flow to the penis[6]. This is also a factor in the strength of your erections, and even has a role in how much you're able to enjoy sex[7].
Is there any evidence that L-arginine can affect erection strength?
Yes. In one study, a blend containing L-arginine was shown to promote "normal erections" in 92.5% of men who were experiencing erectile dysfunction prior to the start of the study[8]. Webmd.com also refers to research that showed that supplementing with L-arginine for six weeks "improved erections"[9].
Tribulus Terrestris
An herb used in traditional Chinese medicine, Tribulus terrestris has been used as a supplement ever since the 1970s. It became popular after Bulgarian bodybuilders claimed to use it for boosting T and building muscle.
But since that time, more up-to-date research suggests that Tribulus does not boost T or help users grow muscle[10].  This is presumably why you won't find this herb in the Prime Male test booster.
However, a number of studies suggest Tribulus might increase sex drive[11] [12]. It is also been shown to increase erection strength, as well as frequency[13].
Korean ginseng
Commonly known as Asian, Asian red or Panax ginseng, this herb is widely used in Ayurvedic medicine for its fabled ability to boost the libido.
And unlike in the case of many traditional herbal remedies, the science seems to back up these ancient uses.
In a meta-analysis of Korean ginseng's effects on male reproductive function, Leung and Wong refer to this ingredient as "king of herbs". Why? Because it has been shown to increase fertility, while also improving the "rigidity" and "maintenance" of erections[14].
What about sex drive?
Well, Korean ginseng's apparent potency doesn't end with just fertility or erections. In fact, the same meta-analysis points to its ability to enhance "copulatory behavior".
Saw palmetto
This blend of fatty acids extracted from Seronoa repens is thought to help prevent prostate enlargement[15]. This is a good thing because an enlarged prostate has been linked with erectile dysfunction and ejaculatory issues[16].
| INGREDIENTS | AMOUNT PER SERVING |
| --- | --- |
| Vitamin B6 | 10mg |
| Vitamin B12 | 80mcg |
| Zinc | 20mg |
| Selenium | 80mcg |
| Saw Palmetto | 1800mg |
| Muira Puama | 800mg |
| L-Arginine | 600mg |
| Damiana leaf powder | 500mg |
| Korean Ginseng | 400mg |
| Maca | 400mg |
| Tribulus terrestris | 280mg |
| Oat Straw | 200mg |
How to take Prime Male Enhance
According to the directions for use on the bottle, you need to take one capsule four times per day to achieve "optimum results".
You should take "daily and consistently", which makes sense considering this supplement contains essential nutrients that could help reverse sexual problems – particularly if you're suffering from one or more vitamin/mineral deficiency.
Neither the product website nor the label state EXACTLY when to take the supplement during the day. This may be important because the manufacturer says this product stacks well with its Prime Male T-booster.
So here are our suggestions:
If you're taking Enhance on its own: Take two capsules with breakfast, one capsule with lunch and another at dinner.
If you're taking both Prime Male products: As both products suggest taking four capsules per day, it might be practical to take two capsules (one of each product) four times per day. We recommend taking each dose with a meal or a snack to help your body absorb all the ingredients properly.
How much is Prime Male Enhance?
As we say in the intro to this article, a single bottle (120 capsules) of Prime Male Enhance costs $65.
While this may sound expensive, we have to point out that this is a high-grade product with some highly-researched (and potentially very effective) ingredients.
That said, Prime Male Enhance actually costs less as you buy more…
Multi-buy discounts
When you buy two bottles of Prime Male Enhance, you qualify for free shipping (to the US or UK). When you buy three boxes, you get one box FREE and free shipping wherever you are in the world.
And the discounts don't stop there…
When you purchase four bottles you receive two bottles free, this gives you a six-month supply for the price of four.
The verdict
As we say in our review the Prime Male T-booster, the manufacturer knows its audience. It understands what men go through as they get older, as well as what younger men worry about as they think about what might happen to them as they age.
With this in mind, Prime Male Enhance appears to hit the nail on the head in so many ways to create a formula that addresses all the main issues concerning sexual health and performance.
From its well-researched ingredients to its clinically-dosed portion sizes, this really is a great supplement. Even the price is good. Yes – we understand that $65 is a lot to pay for one bottle, but this price gets lower when you buy more.
We highly recommend Prime Male Enhance as the best male enhancement supplement available today. For sexual performance, libido, ED and lasting longer.
Pros & cons
Pros
Boosts sexual performance and libido
Can help with ED
Addresses several aspects of sexual health
Made "exclusively" in the USA to strict cGMP/FDA standards
Transparent formula
All-natural
Clinically-dosed, researched backed ingredients
Multi-buy rewards
Cons
Only sold direct from manufacturer
Single bottles are quite expensive
Not suitable for vegetarians
Final Score
5 out of 5 stars
*Individual results may vary. Please speak with your doctor or physician before undertaking any new weight reduction, supplement, or exercise regime.
[1] https://www.ncbi.nlm.nih.gov/pmc/articles/PMC403839/
[2] https://ods.od.nih.gov/factsheets/Zinc-Consumer/
[2] https://www.medicalnewstoday.com/articles/316241
[3] https://www.ncbi.nlm.nih.gov/books/NBK279291/
[4] https://www.ncbi.nlm.nih.gov/pmc/articles/PMC6010824/
[5] https://www.ncbi.nlm.nih.gov/pubmed/8875519
[6] https://www.sciencedirect.com/topics/medicine-and-dentistry/penile-blood-flow
[7] https://www.ncbi.nlm.nih.gov/pmc/articles/PMC4896089/
[8] https://www.ncbi.nlm.nih.gov/pubmed/12851125
[9] https://www.webmd.com/a-to-z-guides/prevention-15/vitamins/sex-drive-supplements?page=2
[10] https://www.researchgate.net/publication/6304731_The_Effect_of_Five_Weeks_of_Tribulus_terrestris_Supplementation_on_Muscle_Strength_and_Body_Composition_During_Preseason_Training_in_Elite_Rugby_League_Players
[11] https://www.ncbi.nlm.nih.gov/pubmed/26727646
[12] https://www.ncbi.nlm.nih.gov/pubmed/6367515
[13] https://www.ncbi.nlm.nih.gov/pubmed/23723641
[14] https://www.ncbi.nlm.nih.gov/pmc/articles/PMC3861174/
[15] https://www.ncbi.nlm.nih.gov/pubmed/22551330
[16] https://www.issm.info/sexual-health-qa/does-having-an-enlarged-prostate-bph-affect-sexual-performance/