Half way though cutting? Recovering after a long bulk? You've cut down some weight but you still find yourself asking the same question:
"Where the hell are my abs?!"
You've tried everything. But sometimes getting that shredded up six-pack is harder than it looks – it's times like these we turn to fat burners.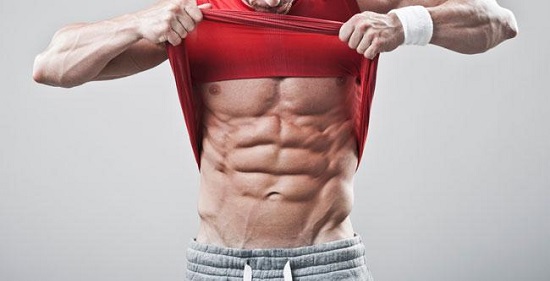 Supplements have taken incredible strides over the last few years, and your best option for burning stubborn fat – this is the guide to show you how to find the best.
Top fat burners are clinically proven with natural ingredients and help you:
Burn fat – Raise your metabolism and burn more calories
Increase energy – Workout longer, feel less tired on a low calorie diet
Reduce hunger – Crave less carbs, lower your calorie intake
Washboard Abs – Get that hard, finished-look of a six pack
Some guys just struggle to lose fat. No matter how hard they train – their problem isn't sticking to a plan and resisting temptation: it's genetics.
You've heard of 'hard gainers', right? Skinny guys struggling to gain weight? Well, Endomorphs are the opposite. These are guys with slow metabolisms that only need to look at food to pile on the pounds.
These folks benefit most from this kind of supplement.
Thermogenic properties in these supps increase the overall amount of calories burned which can bridge the gap between you and a caloric deficit.
These products can take you below your natural body fat levels – but you have to get their first.
They aren't 'magic' – they combine with your current efforts of diet and exercise, as another force to help you to get shredded.
Why Fat Burners?
Because they support three major and effective processes in the body:
Thermogenesis – Nutrients that raise body temperature. Restoring it requires energy, this burns more calories than you would normally.
Appetite Suppression – Fibrous complexes that suppress appetite. Swelling in the stomach, they increase the feeling of fullness.
Increased Energy and Metabolism – Natural stimulants boost energy levels that improves the body's metabolic rate. This speeds up vital processes – using up calories.
Obviously, this doesn't ring true for all of them – it depends on the ingredients.
What are the best proven ingredients?
Fat burning ingredients are key to losing excess weight – followed closely by their dosage.
We're going to share with you our findings of the best fat burning ingredients on the market and why they work.
Hands Down: The Best Fat Burning Ingredient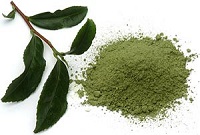 Green Tea Extract – This caffeinated herb is incredible for fat loss. Green Tea elevates energy levels and metabolism which all help with the fat loss process.
Its catechins do even more – built into the tea's structure that release the fat burning hormone and thermogenic booster norepinephrine when ingested.
Study: http://www.ncbi.nlm.nih.gov/pubmed/21366839
Study: http://www.ncbi.nlm.nih.gov/pubmed/25849890
Study: http://www.ncbi.nlm.nih.gov/pubmed/17201629
Energy and Metabolic Nutrients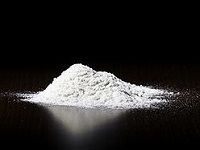 Caffeine Anhydrous – Perfect for fat burning. Caffeine boosts energy and metabolism through stimulating nerve transmitters in the brain.
This also benefits strength and stamina – in some cases caffeine can dramatically improve testosterone.
Study: http://www.ncbi.nlm.nih.gov/pubmed/22569090
Study: http://www.ncbi.nlm.nih.gov/pubmed/20737165
Study: http://www.ncbi.nlm.nih.gov/pubmed/18458357
Thermogenic Nutrients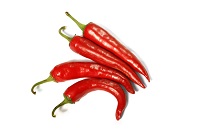 Cayenne Pepper – The heat molecules (Capsaicin) of chili raises the body's temperature above normal levels. The body must expend energy to cool down. More calories are burned than normal form this, even when resting.
Capsaicin has also been proven to suppress appetite.
Study: http://www.ncbi.nlm.nih.gov/pubmed/10943697
Study: http://www.ncbi.nlm.nih.gov/pubmed/19345452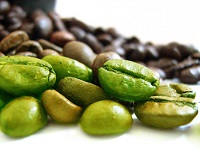 Green Coffee Bean Extract – Unroasted coffee beans are high in chlorogenic acid – which reduces glucose in the liver. Less glucose makes the body look to fat as another resource.
Study: http://www.ncbi.nlm.nih.gov/pubmed/18035001
Study: http://www.ncbi.nlm.nih.gov/pubmed/20302380
Appetite Suppressing Nutrients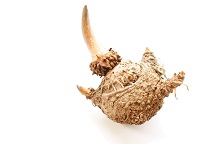 Glucomannan – This fibrous root from the konjac plant expands in our stomach and proven to effectively reduce hunger and promote fullness.
Study: http://www.ncbi.nlm.nih.gov/pubmed/6096282
Study: http://www.ncbi.nlm.nih.gov/pubmed/16320857
These are the ingredients that we found to be most effective. Many overlap in ability – but they all help lower body fat.
Many effective ingredients didn't make it into this article – but there are other good ones out there. Be sure to do your research and check for a nutrient's optimum dosage and how much you're actually getting in your chosen supp.
Serving Suggestions
Number of servings also govern effectiveness – and also if you're risking an energy crash later.
The Best Option
3 – 4 Servings evenly spaced throughout the day ensure energy levels stay elevated and thermogenic effects are consistent. The cut off time for these should be between 4 – 6pm, the caffeine levels can interfere with sleep otherwise.
The Worst Option
Single serving fat burners can cause crashes from high stimulants with short effects – achieves a great boost but completely depletes in energy levels hours later.
SpotMeBro's Top 3 Fat Burners
These supplements were selected on their merits from having a clinically-proven nutrient profile. A suitable serving schedule and corporate reputation was also considered.
1. Instant Knockout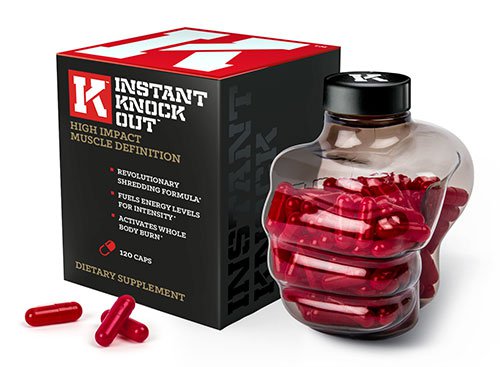 First formulated for MMA fighters to shred down before a fight, Instant Knockout's success in the industry later led to it's release in the public market. Since then it has received positive reviews and grown from strength to strength.
Instant Knockout brings the main benefits to the table:
Cut fight like a Pro Fighter – Quickly, safely and naturally
Ups energy levels – Stay focused and motivated during low calorie diets
More muscle tone – Lower body fat sculpts out physique
Harder abs – Slimmer waist, more defined six-pack
What works:
Instant Knockout uses clinically proven, all natural ingredients in generous and effective amounts, the most notable being:
Caffeine Anhydrous – Boosts Energy and Metabolism
Green Tea Extract – Raise thermogenesis and Enhances Focus
Green Coffee Bean – Reduces glucose build-up and supports thermogenesis
Glucomannan – Swells in stomach, suppresses appetite
Cayenne Pepper – Ramps up thermogenesis, burns more calories
You can see more of their ingredients over on their website: http://www.instantknockout.com/
The product has also received testimonials from professional fighters such as Diego Sanchez and John Dodson:
4 capsules are spaced out and taken throughout the day. The ingredients are transparent and there are no proprietary blends.
Instant Knockout comes with a 90 day guarantee.
What needs work:
Instant Knockout is a high quality product – as is the price at $59 for 120 capsules. Ensure you're serious about using fat burners before purchasing this product.
The 90-day guarantee only extends to users who purchase a 3 month supply of the product.
Instant Knockout can only be purchased from it's own website.
Results from other bro's:
We had a look into a few reviews online and came across Jeremey who used IKO after a cut. Needlessly to say his progress speaks for itself:
What we think:
Instant Knockout's proven ingredients combined with multiple servings make it the best product out there.
Being a premium product, you should be already dedicated to losing fat before you buy it. Consistent diet and exercise will get the best out of this product.
Read more about Instant Knockout at: www.instantknockout.com
2. Shred Matrix
MusclePharm's Shred Matrix made it into our list for its 'Multi-System Approach to Fat Loss' and proven ingredients.
What works:
Although it contains a lot of ingredients – we were able to distinguish a number of proven nutrients that are proven to help with fat loss, such as:
Cayenne Pepper
Green Tea
Glucomannan
Caffeine
In addition to fat burning, Shred Matrix also contains multiple mood and cognitive enhancement nutrients. These raise focus and alertness and counteract the negative effects of a lower calorie diet.
What needs work:
This product uses proprietary blends. The nutrient profile is too large to have the measurements hidden. Not knowing how much of each ingredient is involved in the product damages it's vouch for effectiveness.
2 servings a day is an unreliable amount to avoid energy crashes.
What we think:
Looking at the ingredients Shred Matrix is effective but overwhelming. Without proper measurements these nutrients are unable to correctly value the fat burner's effectiveness – the dosages also need revision.
Read more about Shred Matrix at: www.musclepharm.com
3. Epiq Ripped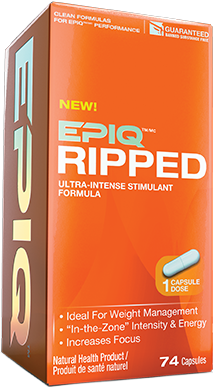 We selected Epiq Ripped due to it's positive reviews and it's proven ingredient profile.
What works:
The majority of Epiq Ripped's ingredients are clinically proven and effective for achieving weight loss.
The 'Weight Management Matrix' inside Epiq Ripped contains:
Green Coffee Bean
Green Tea
Caffeine
Cayenne Pepper
With 200mg of Green Coffee bean and 200mg of Caffeine, there's no question that Epiq Ripped's ingredients are effective for energy and thermogenesis.
What needs work:
Most of Epiq Ripped's ingredients are under a proprietary blend – hiding true amounts of important ingredients like Green Tea.
The servings also need some consideration. 2 a day is not enough to keep energy levels consistent.
This product is only available at GNC in certain countries.
What we think:
Epiq Ripped has an impressive ingredient profile – but could do with a transparent revision of each nutrient. Ripped also needs to be remeasured to provide more servings per day.
These are minor changes, but would heavily improve the overall product.
Read more about Epiq Ripped at: www.epiqresults.com
4. Shred JYM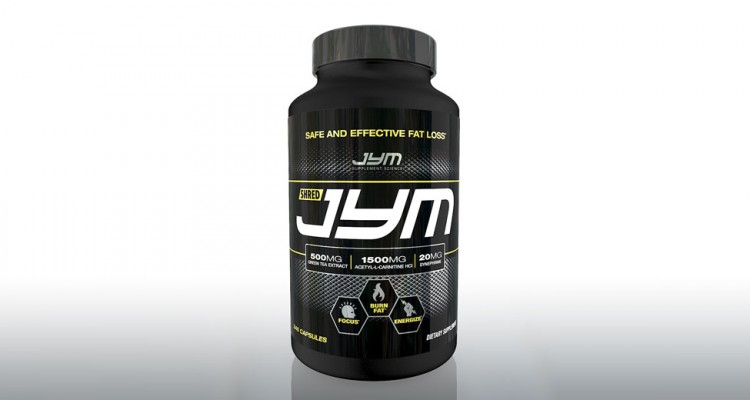 JYM supplements use natural proven ingredients and vocally disapprove of proprietary blends.
Shred JYM follows the same ideal offering complete ingredient transparency.
What works:
A generous nutrient panel loaded with proven ingredients, such as:
Green Tea Extract
Caffeine Anhydros
Cayenne Pepper
All the ingredients are natural and shown with full measurements.
The serving suggestions direct 2-3 doses a day – enough to keep everything consistent.
What needs work:
Shred JYM also contains synephrine – this can cause headaches but can also have other side effects. There is no connection proven between synephrine and fat loss.
More ingredients could be included to promote appetite suppression – the effects of this with cayenne pepper are only secondary to it's thermogenesis.
What we think:
This product has effective ingredients. However, there are not enough here to give it a higher rank. If more appetite suppressing nutrients were in this product, it would greatly boost the product's effectiveness.
Read more about Shred JYM at: www.jymsupplementscience.com
5. Ripped Freak
Made by Pharma Freak and contains all the right ingredients. Ripped Freak has quite a few proven fat burning ingredients.
What works:
This product has a blend of choice thermogenics and stimulants to maintain high calorie usage and energy levels, for example:
Caffeine
Green Tea
Green Coffee Bean
Sweet Red Pepper Extract (Contains Capsicum)
With 200mg of Sweet Red Pepper, you'll really feel the thermogenic effects and the added bonus of appetite suppression.
What needs work:
Ripped Freak recommends 1 serving a day due to it's potency – however, this may lead to energy crashes later in the day.
This product contains proprietary blends. These contain a lot of the ingredients – it's difficult to tell how effective individual doses are.
One of the blends is dedicated to Raspberry Ketones – a fat burning nutrient proven to not be effective.
What we think:
A lot of the ingredients in Ripped Freak are proven and effective. However their efficacy is called into question as they fall under a proprietary blend and use an ineffective ingredient.
Ripped Freak is better than most – but their nutrient profile needs revision to raise efficacy and provide 4 servings a day.
In short, Pharma Freak – avoid risking energy crashes and exclude Raspberry Ketones.
SpotMeBro's Overall Conclusion
For the best ingredients, dosage and servings – go for Instant Knockout.
The proven ingredients in a transparent nutrient profile really impressed us. 4 capsules throughout the day was a nice touch too. We just advise you keep in mind the price and how committed you are to getting shredded.
The others were good. But simple flaws let them down.
Epiq Test stands out in particular here – great nutrients but poor servings and ingredient transparency.
The runner's up only need simple revision of their servings and dosages to make great improvements – keep an eye on them in the future.