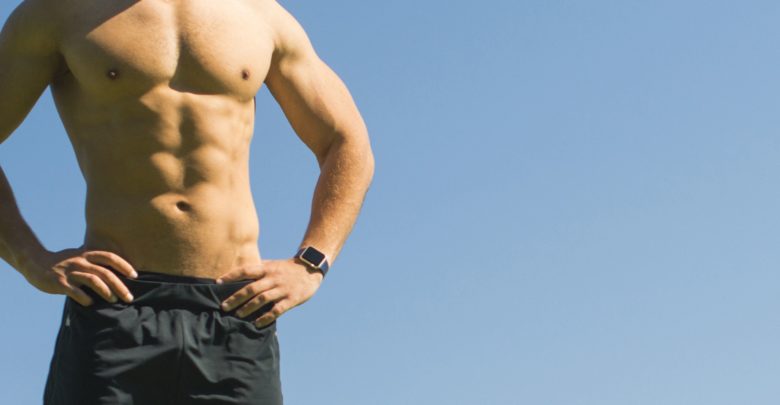 Fat burners are not a 'magic pill', regardless of advertisements. Instead, they are typically a composition of natural, plant-based compounds that may support healthy fat loss when combined.
A great fat burner should be:
Safe
Effective
All-natural
Good value for money
In this feature you'll find the best mens fat burners available today. Each one has been carefully chosen, rated and ranked by our panel of experts who've analyzed everything from ingredients to serving sizes.
We've also measured safety too. None of the product listed here should pose a health risks to the user.
It's important to understand that this type of supplement is not proven to influence weight loss in any way and should not be relied upon to do so. However, many fat burner ingredients are supported by studies that suggest they could accelerate progress.
Rest assured, we've referenced cutting-edge research throughout this review. For both us and your fat-loss results, the test of a good supplement is in the science.
If you're eating clean, exercising and are in a calorie deficit, these supplements could help you realize your goals sooner. Healthy fat-loss isn't always easy, but a high-quality fat burner can support it.
Which is why we have compiled a list of the best fat burning supplements for men on the market right now.
The best fat burners you can buy for men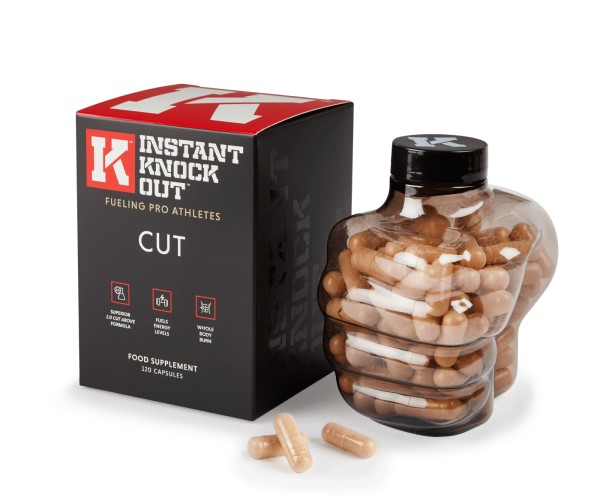 Backed by professional athletes
Natural ingredients
Research backed
No proprietary blends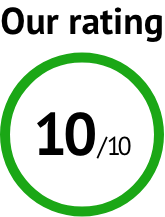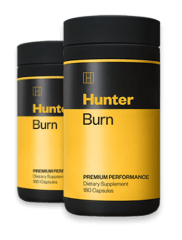 Cutting-edge formula
High quality
Natural ingredients
No proprietary blends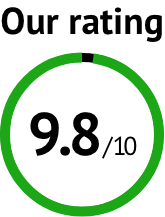 Streamlined formula
Offers mental support
Well researched
Multi-buy discount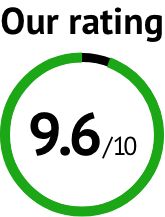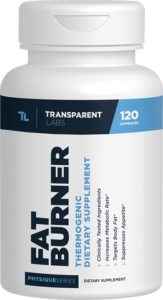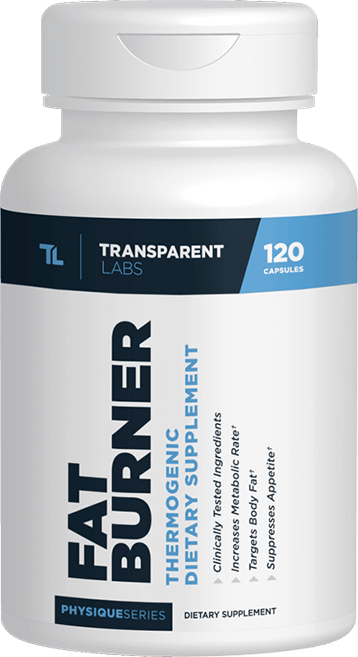 Natural formula
No additives
Plant based
Well researched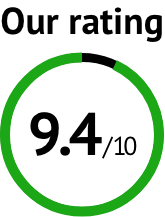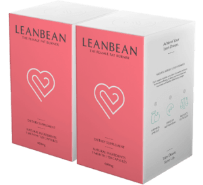 Low stimulants
Holistic support
Natural ingredients
Suitable for men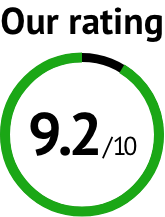 Benefits of fat burning supplements
High-quality fat burning supplements may offer support in numerous ways. Many supplements are created with the intention of providing help in each step of the fat loss process.
Research suggests that many common fat burner ingredients can:
Boost metabolism
Increase energy levels
Reduce appetite
Blunt damage done by overeating
Improve fat oxidation
Provide antioxidant effects and support biological function
Healthy fat loss may appear to be all about restricting calories and increasing exercise, but it is ultimately a result of maintaining an energy deficit.
Yet, while this is true, there are other factors that can influence this; hunger, mood, energy levels, and physical health all play a part in sustainable body recomposition. A high-quality, premium fat burning supplement should hold ingredients that sustain one or more of these things.
Safety is an important part of any supplement. If it's reputable, it should be considered safe. Otherwise, we do not feel it is worth the risk to your health, no matter how effective it might be in the short term. While fat burners aren't designed to be used extensively month after month, they shouldn't leave lasting side-effects, if any at all. Instead, they should provide users with a safe experience, both during and after taking them.
Rest assured that the supplements included in this list have stood out to us in terms of potential safety and effectiveness. Note that none have been proven to work under scientific conditions – it's their ingredients that have supporting evidence. We will reference relevant papers and studies to each of these ingredients throughout.
What we've looked out for
At SpotMeBro, we pride ourselves on providing clear, complete, and impartial reviews. Our mission statement is to provide insightful information, so you can make the best choice. With that in mind, here's what goes into constructing each product review:
How we review the best fat burners
In order to write the most fair and impartial reviews, we treat every product the same – regardless of price, reputation, or brand.
To quality control this process, we align each individual product with our set reviewing criterion. This makes it possible to assess potential effectiveness across the board, as well as safety, and product value.
Finding the right supplement to review is our first step. For us, they need to stand out from the crowd, and pique our interest from the start. We're looking for impressive formulas, natural ingredients, safer serving sizes, and absolutely zero proprietary blends.
After choosing a supplement to test, we'll start to cross-examine its ingredients with scientific research and evidence. Doing this allows us to closely estimate effectiveness and safety.
Next, we'll look at cost alongside serving sizes to work out value. While this might not necessarily impact performance, we understand how important value for money is for most men.
What makes a fat burner safe?
Scoring high on our safety test requires:
Complete transparency
Minuscule risk of side-effects
Smart serving sizes & ingredient quantities
Zero proprietary blends
Quality controlled manufacturing
Scientific evidence is what ultimately makes a fat burner's ingredients worthwhile. Serving sizes also need to measure up to these studies too, otherwise we consider a supplement over- or under-filled. Overfilling can be an indication of higher side-effect risks.
Proprietary blends are also the sign of a bad supplement. Undisclosed, mysterious mixes are a red flag for safety – as we don't know what's in them. It's impossible to say whether a product may be harmful if supplement companies hide ingredients in this way.
Transparency is the only way to truly judge the potential safety of a product. Note that every fat burner in the following list shows its full list of ingredients.
How we consider price/value
Getting good value for money is paramount for a lot of men. You need to know you're getting the full worth out of every dollar you spend.
Deciding if a supplement is good value for money helps us complete our assessment. We know this can be a decider when purchasing products, especially when shopping with a budget.
Yet, price isn't the only way we judge value. We spend time working out if the supplement deserves its price tag too.
High-performing, premium supplements warrant their upper-tier cost. Their quality and potential effectiveness is often reflected in the price.
However, low-quality, cheap imitations might still be considered poor value for money. If a product is not likely to work, we may mark it down, even if the price is low. What you get for your money is the decider.
How we measure effectiveness
Men use fat burning supplements to accelerate their results. Effectiveness is therefore the number one priority when choosing the product for your goals.
Measuring potential effectiveness becomes possible by examining each ingredient. We separate a product formula into individual components, before cross referencing them with scientific evidence. Then, we'll compile this information to see whether a fat burner should be effective.
When breaking down a formula we ask:
Does it contain compounds or elements proven to aid fat burning?
Are there relevant studies to support serving sizes?
Filler ingredients – are they being used?
Is the formula still in line with current research?
What are the side-effect risks?
Should the quantity of each ingredient work?
Science is the only way we can assess these points. To do this, we reference research papers, studies, and articles from reputable sources. We only use accredited scientific authors and organizations.
Key point: Ingredients are inspected on their own against cutting-edge research knowledge. What we find is then gathered to determine the potential effectiveness of the complete formula.
How we select which fat burners to review
Discovering popular fat burners is our first step. We use our knowledge of the supplement industry to see which products are leading the race or to identify emerging talent rising through the ranks.
These supplements are then shortlisted to be assessed by our team. However, due to the saturation of the market, most fat burners don't make the cut. We feel that reviewing average or low-quality supplements is a waste of your time, as well as ours.
We also restrict our reviews to natural supplements only. This is for reasons related to both safety and effectiveness. In our experience un-natural, chemical based supplements often carry substantial health risks.
Supplements that make it to our shortlist are then tested against our consistent criterion. Here is where we find out how they fare against each other.
Summary: Products that stand out in the crowded marketplace are the only ones that make our shortlist. We do not review or rate average/low-quality supplements. Each fat burner in this list impressed us with its effectiveness, value, and safety.
Keep reading to find out the best fat burners available for men today.
Read the full reviews
1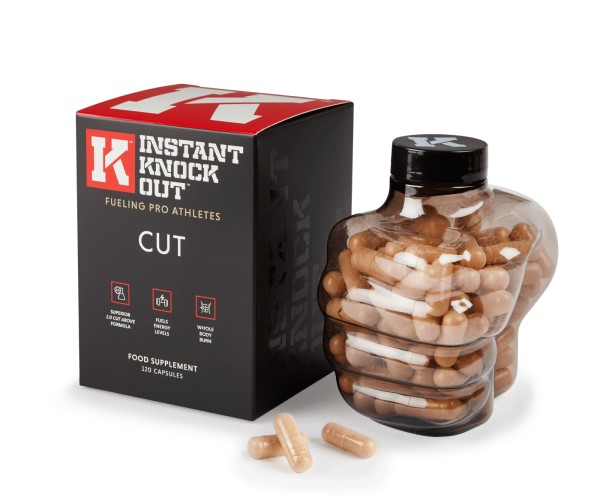 Pros
Natural ingredient profile
Safe and easy to use
Research-backed ingredients
Optimal serving sizes
Vegetarian and vegan friendly
Testimonials from both professional athletes and regular people
Bulk-buy deals offered to save users cash
Many positive reviews from industry experts
Meet Instant Knockout Cut
Finishing in top position for The Best Mens Fat Burner is Instant Knockout Cut.
Originally developed to aid MMA fighters and boxers burn fat, Cut allegedly offers the following benefits:
Heightened metabolism
Suppresses appetite
Increases energy
Promotes lean mass
The creators also claim it allows calorie restricted athletes continue to train to high levels. This may be down to Instant Knockout's Cut smart energy-boosting abilities.
Championed by MMA star trainer Greg Jackson and his elite fighters, Instant Knockout Cut isn't short of testimonials. For example, the UFC pioneer Diego Sanchez said it even helped him lose 45 lb. for a major tournament.
Instant Knockout says it can get you:
Looking fighting fit, without being a slave to your appetite
Significantly reduced body fat
Sustainable energy levels to support calorie restriction
Heightened confidence
Firm, sculpted shoulders
Ripped, defined arms
But we can't base our review on hearsay and promises alone. These claims are not reputable sources like scientific studies. Therefore, they will not influence this review.
Instead, we'll break down the formula and serving sizes, then compare the results to research to judge them.
How does Instant Knockout Cut work?
Instant Knockout may work by providing the body with ingredients that could support weight loss. Some have been added with the intention of influencing metabolism directly, while others offer help through other avenues. Together they may offer a complete spectrum of support for men looking to lose body fat.
As Instant Knockout Cut begins to release its ingredients, men who take it should feel energized. Hunger and cravings should also be reduced, which can relieve the mental stress of dieting.
Metabolism increases may also occur, although you will not feel this. Thermogenic ingredients inside Instant Knockout Cut are proven to raise daily calorie burn. As a result, these could help keep you in a calorie deficit, which is essential for fat loss.
Instant Knockout Cut provides the most benefit when taken consistently every day. Routine supplementation is advised.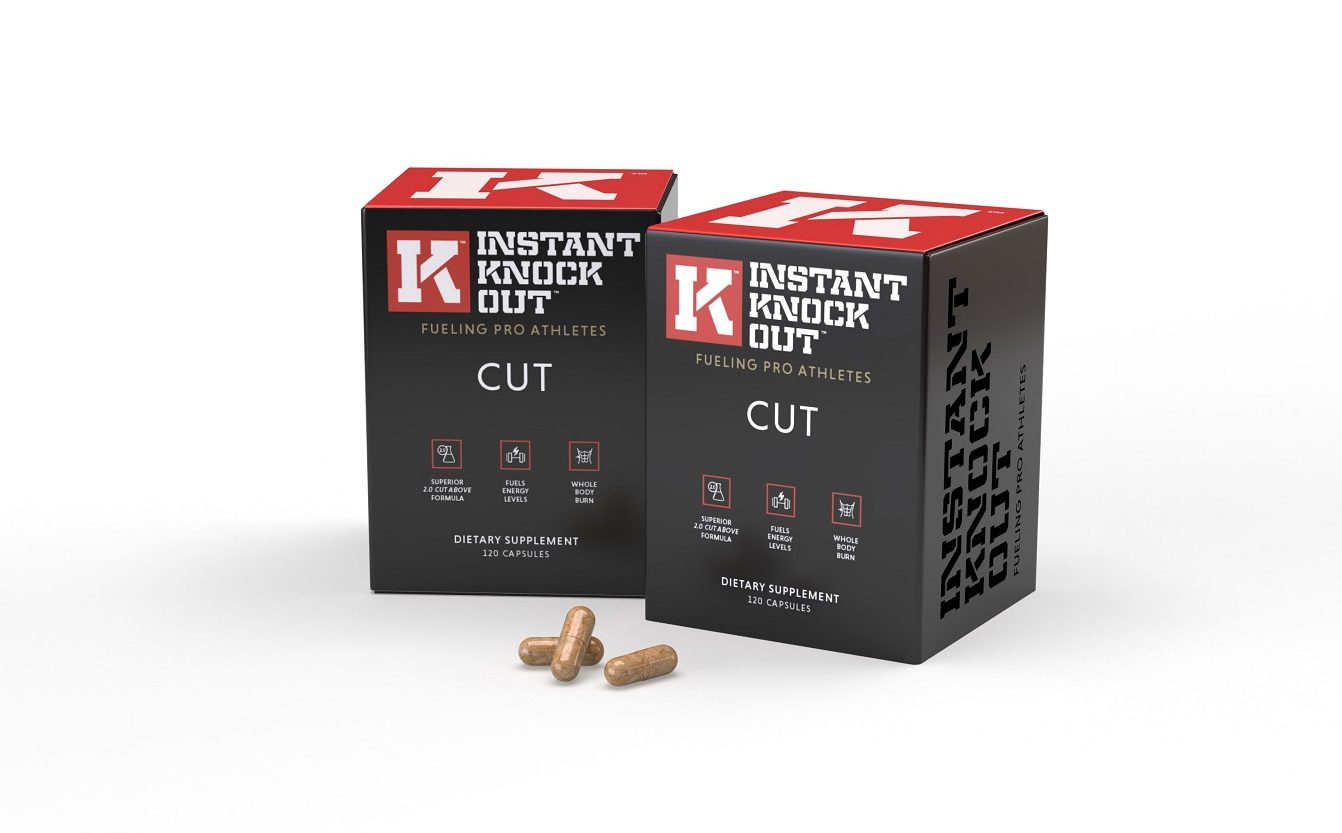 What ingredients are in Instant Knockout Cut?
Cayenne Pepper
A major player in Cut's arsenal, cayenne pepper bolsters fat loss on multiple fronts.
Cayenne pepper contains a compound named capsaicin. Studies indicate this thermogenic not only augments energy expenditure, but also fat oxidation [1]. This could amount to more calories burned and a higher rate of fat loss from Instant Knockout.
Green Tea Extract
Like cayenne pepper, green tea extract delivers numerous potential fat burning benefits [2] [3].
Firstly, green tea is a powerful thermogenic, which raises metabolism [4]. Plus, it can also deliver energy for exercise via caffeine [5].
Glucomannan
Once inside the stomach, glucomannan expands to cause feelings of fullness, which tackles hunger.
Six studies have confirmed glucomannan to be effective for short term weight loss [6].
Caffeine Anhydrous
According to researchers, caffeine can be beneficial for both high-intensity and maximal endurance sports [7]. Other studies also link it to better blood sugar control, thermogenesis and fat oxidation [8] [9].
L-theanine
An amino acid normally found in black tea, L-theanine works alongside caffeine to enhance its benefits, delivering improved focus, drive and energy[10], whilst keeping negative side effects like jitters at bay [11]. It's also thought to significantly suppress the appetite and fight stress[12].
| | | |
| --- | --- | --- |
| Serving Size: 4 Capsules – Servings Per Container: 30 | Amount Per Serving | % EU NRV |
| Vitamin B6 (as pyridoxine HCI) | 5 mg | 250 |
| Vitamin B12 (as cyanocobalamin) | 10 mcg | 166 |
| Vitamin D3 | 45mcg | 150 |
| L-theanine | 100 mg | ** |
| Green Tea Extract (leaf) | 500 mcg | ** |
| Cayenne Powder (fruit) |  100 mg |  ** |
| Glucomannan (konjac root) |  1800 mg | ** |
| Caffeine Anhydrous | 300 mg | ** |
| Black Pepper Extract (standardized to 95% PE) | 10 mg | ** |
| | | |
| | | ** Daily value not established |
Is Instant Knockout Cut safe?
Instant Knockout Cut should be safe for consumption. No ingredients stand out as posing significant health risks when taken in accordance to their guidelines. This fat burner is also free from proprietary blends too, meaning men who take it know exactly what they are consuming. The capsules are vegan and vegetarian friendly, making it suitable for even more people.
Serving sizes are potent without compromising health according to research. Therefore, Instant Knockout Cut contains enough of each ingredient to be effective, but not too much that they should cause side effects. We consider this attention to detail a sure sign of a supplement company that cares about their consumer.
Users sensitive to stimulants should note that this fat burner carries considerable amounts of caffeine. Side-effects of too much caffeine can include anxiety, insomnia, and digestive issues. Fortunately, the 300 mg present in Instant Knockout is considered safe for consumption and alongside the L-theanine, you should experience a clean, sustained lift [13].
What are people saying about Instant Knockout Cut?
What are people saying about Instant Knockout Cut
Instant Knockout Cut has been well met by the reviewing community. When our team searched online, they saw a heavy majority of testimonials and reviews were positive.
The following are three excerpts they found:
BarBend.com – "Above all it seems to be a very effective appetite suppressant, which I think is much more important than a product helping to increase fat oxidation or thermogenesis."
Gabeba.com – "It gave me the extra energy I needed to crush my workouts and push extra hard to burn those extra calories."
nutshellnutrition.com – "It is an ultra-powerful formula consisting of 10 fat burning heavyweights. Exhaustively researched and hand selected, to make the cutting-edge professional fat burner."
Cost is something all reviewers mention in their articles. However, they, and us, feel that Instant Knockout's price reflects its premium quality.
What is the cost of Instant Knockout Cut?
One container of Instant Knockout Cut contains 120 capsules – equating to a 30-day supply.
Each single bottle costs: $59/£35
Roar Ambition, who developed Instant Knockout, also offer multi-buy bundles. When two bottles are bought together, they quality for free US and UK shipping. However, when you buy three bottles, you also receive a fourth for free, on top of worldwide shipping.
If you were to take Instant Knockout regularly these bundles could save you substantial money.
| | | | |
| --- | --- | --- | --- |
| Quantity | USD ($) | GBP (£) | Shipping |
| 1 Bottle | $59 | £35 | $7.95/£3.95 |
| 2 Bottles | $118 | £77 | Free to USA & UK |
| 3 Bottles + 1 free bottle | $185 | £110 | Free Worldwide |
Final thoughts on Instant Knockout Cut
Instant Knockout Cut delivered a powerful performance during each step of this review. Therefore, we're making it our frontrunning fat burner for men.
Initially, our team were impressed by intelligent ingredient choices. But then we registered careful and considered serving sizes too.
In short – Instant Knockout hits the mark for both safety and effectiveness.
The science suggests that teaming its potent profile with calorie restriction, can lead to accelerated energy burn. This should also be reinforced by reduced hunger.
Our final point is Instant Knockout's physique protection. The vitamins included in this formula can play important parts in regulating testosterone and muscle.
Summary: Instant Knockout Cut is our number one fat burner based on effectiveness, superior quality, and outstanding safety. It hit the mark at every step of this review, showing a potent cutting-edge formula and good value for money. We recommend Instant Knockout Cut to any man looking to support their fat burning journey.

2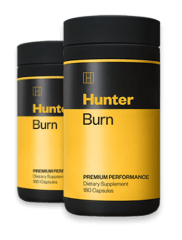 Pros
Six natural ingredients
Potent streamlined formula
Research backed

Clinically served
Bulk-buy deals offered to save users cash
No proprietary blends

Cons
Higher cost bracket
Not vegetarian or vegan friendly (gelatin capsule)
Can only be purchased direct from Hunter website
Meet Hunter Burn
Taking the runner up spot for The Best Fat Burner is Hunter Burn.
After breaking out during the closing stanza of 2018, Hunter Burn drummed-up immediate buzz. Aimed at high-flying, ambitious men, this premium supplement claims to support the demand of their work-to-lifestyle balance by:
Raising metabolism
Boosting energy
Controlling appetite
Blocking carbs
Hunter Burn pledges to provide a fat-burning edge "without substitutes". According to its creators, the formula has been composed especially for the man who "consistently demands the best". With a streamlined, potent ingredient composition, Hunter Burn certainly stands out.
Hunter Burn promises to help you:
Look and feel better than you have in years
Trim the waistline, not muscle
Beat hunger cravings
Power through the toughest days and avoid energy crashes
Have the freedom to do more
All claims aside – we must investigate Hunter Burn thoroughly. On the surface, this is an ambitious supplement, specifically created for an aspirational audience.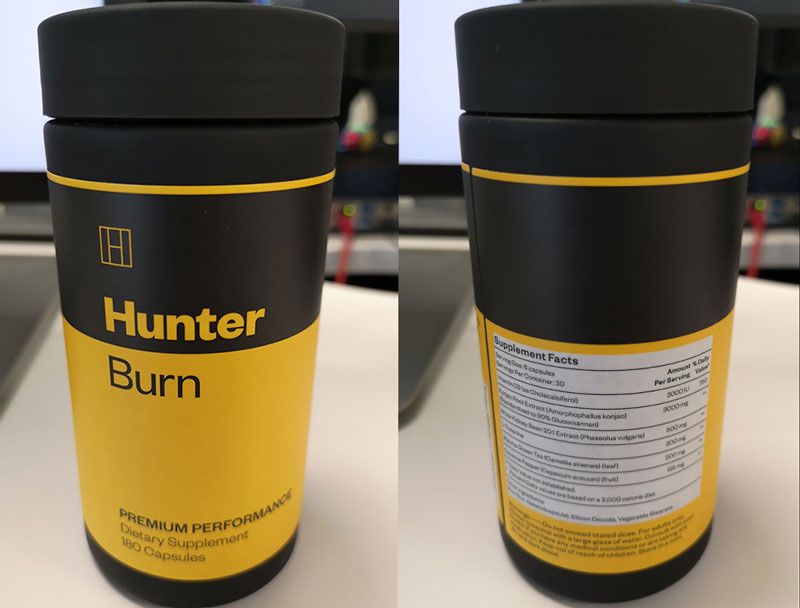 How does Hunter Burn work?
After taking Hunter Burn men should notice its appetite suppressant qualities taking effect. They may notice their hunger and cravings diminish, which is helpful for fighting overeating.
Natural energy should also be provided by the power of Matcha Green Tea. However, to ward off any possible jitters, L-theanine has been included for a smoother release. Many in the industry have dubbed this combination 'smart caffeine' due to the calm focus the duo provides.
Matcha, the more powerful form of Green Tea, also offers thermogenic effects to increase metabolism. Further calorie burning support is also added by Cayenne Pepper to help maintain a deficit diet.
Hunter Burn's carb blocking ingredient should also start to reduce the amount of potential weight gain experienced from eating carbohydrates. This is something that helps Hunter Burn stand out against the competition, as many older products don't feature White Kidney Bean.
Once ingested these ingredients should begin to aid the fat loss process.
What ingredients are in Hunter Burn?
What's in Hunter Burn?
Cayenne Pepper
As we'd expect from a respectable fat burner, Hunter Burn contains a potent serving of cayenne pepper. This is a very common, widely used thermogenic [1].
Glucomannan
Also known as konjac root, glucomannan is a soluble fiber found in South East Asia. According to scientific research, it should be effective at reducing appetite and providing feelings of fullness [6].
Matcha Green Tea
Rather than opt for the commonly used caffeine anhydrous, Hunter have chosen matcha green tea. The safe natural caffeine content found within it should offer energy support, including enhanced attention [14] and additional fat burning benefits [15].
Vitamin D
Including vitamin D is an intelligent move as it's shown to promote testosterone production [16]. In turn, healthy male hormone levels may result in increased lean mass, reduced body fat, and better energy levels [17].
White Kidney Bean
Unlike almost-all lower-tier competitors, Hunter Burn contains white kidney bean. This smart ingredient should work to help block the digestion of carbs [18].
Serving Size: 6 Capsules
Servings Per Container: 30
Amount Per Serving
% Daily Value
Vitamin D3 (as Cholecalciferol)
3000 IU
750
Konjac Root Extract (Standardized to 90% Glucomannan)
3000 mg
**
White Kidney Bean 20:1 Extract
500 mg
**
L-Theanine
200 mg
**
Matcha Green Tea
200 mg
**
Cayenne Pepper Extract
125 mg
**
** Daily Value not established
Percent daily values are based on a 2,000 calorie diet.
Is Hunter Burn safe?
After inspecting the Hunter Burn formula our team see it as safe for consumption. No individual ingredient or combination should cause unwanted side-effects (when taken alongside manufacturer guidelines).
Hunter Burn also features a completely transparent formula. Proprietary blends are not an issue in this product, and neither are filler ingredients. We recognize this as another positive in terms of safety. Our team were able to see exactly what was inside each capsule.
Each high-grade ingredient choice appears to be backed by science too. Every compound within Hunter Test can be aligned with numerous scientific studies which backs up its potential effectiveness. Serving sizes are safely potent too, with none standing out as overfilled according to studies we saw.
Good Manufacturing Processes also appear to be in favor of Hunter Burn's safety score. According to its creators, this fat burner is made in FDA approved facilities, to good manufacturing standards. Cross contamination is significantly reduced because of this.
What are people saying about Hunter Burn?
Although a newer supplement, our team found many Hunter Burn reviews online. And much like Instant Knockout, almost all of them were positive.
Here are excerpts taken from three:
FitnessFatBurners.com – "If you are looking for a natural, safe and effective supplement to burn fat, I highly recommend giving Hunter Burn fat burner a try."
SupplementReviewsUK.com – "…combining green tea, cayenne pepper and glucomannan should make it a particularly effective fat burner, with the added benefit of a carb blocker in the white kidney bean extract."
TheSportReview.com – "It contains good [servings] of some of the best ingredients and doesn't use a proprietary blend. If you're looking for a high-end product and don't mind paying a little bit extra, then Hunter Burn is a very good option indeed."
Price is a common theme in Hunter Burn reviews just like the ones for Instant Knockout. Hunter Burn is unarguably at the top end in terms of cost, mostly due to its high-grade formula and manufacturing processes. However, although it is expensive, we feel it's worth the cost.
How to take Hunter Burn
How to take Hunter Burn
One container of Hunter Burn offers 180 capsules, which equates to a month-long supply.
To create the best environment for absorption, it's important to follow the guidelines. This should allow the body access to a consistent stream Burn's potent formula.
We recommend you take Hunter Burn following this pattern:
Swallow two capsules 30-minutes before breakfast
Take the next two half an hour before lunch
Finally, consume the final pair 30-minutes before dinner
Each of these three servings should be accompanied by a large glass of water.
The cost of Hunter Burn
Each container of Hunter Burn is filled with 180 capsules – adding up to 30, 6-capsule servings.
One single bottle of Hunter Burn costs: $75/£55
Bundle offers are available for men who choose to buy more than one container. For example, purchasing two bottles of Hunter Burn qualifies you for free US and UK shipping. Buy three and you'll receive another 180 capsules free of charge, along with worldwide shipping at no additional cost.
Making the most out of these bundles could save you money over time. We advise using this offer if you plan to use Hunter Burn for longer than one month.
Final thoughts on Hunter Burn
Hunter Burn have broken onto the fat burning scene with a set of standout debut supplements – with this weight management aid as the start of the show.
After review, we found this product offers a potent formula, delivered across a streamlined ingredient profile.
This supplement's sleek engineering and cutting-edge formula makes it ideal for the professional. There are no fillers in Hunter Burn, which is clear in their choice of only six ingredients.
Finely tuned larger servings are selected to meet the needs of today's busy man. Premium quality makes it good value for money too. However, we feel Instant Knockout is more established and affordable, which is why Hunter Burn places second.
Summary: Hunter Burn broke onto the supplement market with an impressive cutting-edge formula and the most potent servings we've seen. We recommend this complete fat burner for men who can afford its premium price.

3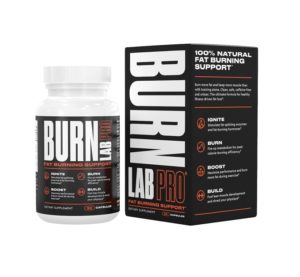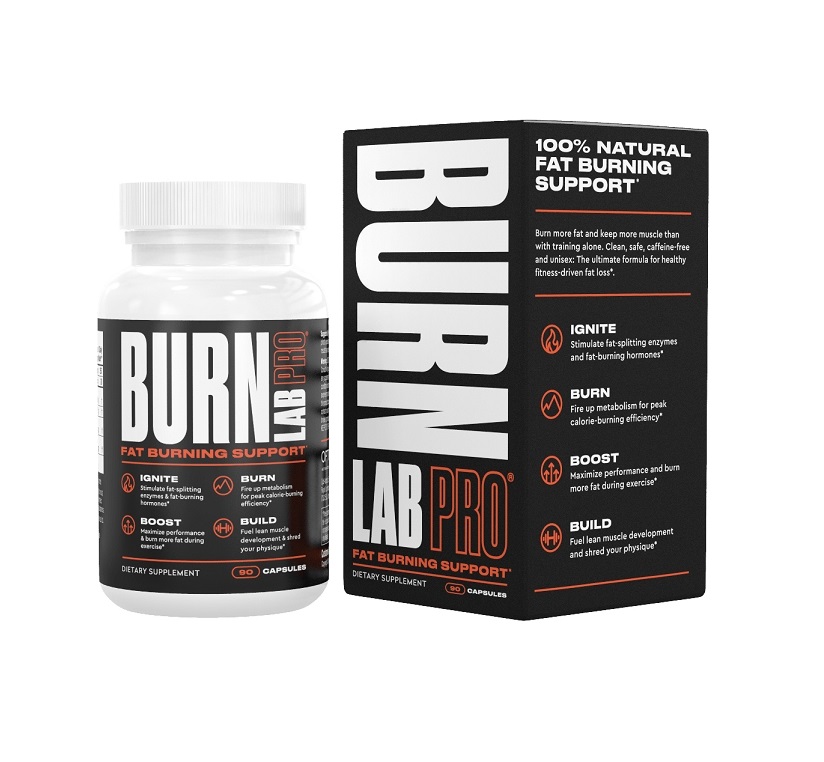 Pros
Streamlined formula
Contains thermogenic ingredients
May help with appetite control
Should support anabolic muscle growth
Stimulant free
High-safety score
Vegan friendly
Optimized daily distribution
Cons
Zero caffeine content
Less mental support
Fewer physique protecting vitamins and minerals
Meet Burn Lab Pro Fat Burner
Taking third place is the stimulant-free Burn Lab Pro. Not only does this supplement promise to burn fat, it also claims to support muscle too.
According to its creators it is designed to:
Increase metabolism
Help fasted training results
Support muscle
Provide energy
Control hunger
Burn Lab Pro Fat Burner should deliver good fat loss results because of its smart stacking strategy and ample potency. It's stimulant free, as the creators decided to focus on supporting muscle-building to burn fat.
Burn Lab Pro Fat Burner also has Coleus Forskohlii and HMB, which are to innovative fat burners that should combine to work as:
Gym performance enhancers
Muscle preservers
Muscle builders
An effective strategy for lean body composition, especially if you are doing intermittent fasting or fasted training.
On top of its muscle building combo, Burn Lab Pro Fat Burner stacks cayenne pepper as CapsiMax®, a research-backed patented fat burner. BioPerine® is also a patented black pepper extract that can boosts absorption and thermogenesis.
How does Burn Lab Pro Fat Burner work?
Stimulant-free fat burners like this one sometimes take a different, more unique approach to supporting your goals. Burn Lab Pro is designed to aid fat loss, by supporting muscle building.
Once ingested, Burn Lab Pro should start to accelerate your metabolism. Cayenne Pepper Extract's thermogenic effect should raise your body temperature through boosted calorie burn – something that may be amplified by Black Pepper increasing Cayenne's bioavailability.
HMB and Coleus forskohlii, in theory, should then start to positively influence muscle building. While HMB is added to neutralize muscle damaging enzymes (among other benefits), Coleus forskohlii should regulate both thermogenesis and testosterone production. As testosterone is essential for both muscle building and a lean body composition – this last ingredient is a major, often underrated player.
What ingredients are in Burn Lab Pro?
HMB (ß-Hydroxy ß-Methylbutyrate)
HMB (ß-Hydroxy ß-Methylbutyrate) at 1000mg has been added to optimize fasted training results [19].
This metabolite of the amino acid leucine should protect your physique by neutralizing muscle-damaging enzymes. Protein synthesis can also increase after taking HMB too [19].
Coleus forskohlii
Coleus forskohlii, has been shown to optimize hormonal cell messengers to regulate thermogenesis and testosterone [21].
Not only that, but it should also activate the enzyme protein kinase, which encourages lipase to enable fat breakdown [21].
Cayenne Pepper Extract
Another regulator of thermogenesis is cayenne pepper extract. Studies have shown this spicy powder triggers thermogenic reactions inside the body, raising metabolism [1].
Black Pepper Extract
The thermogenic efforts of Burn Lab Pro are also backed up by black pepper extract, which can increase bioavailability. This ingredient limits adipogenesis, which is the generation of new fat cells.
Serving Size: 2 Plantcaps®
Servings Per Container: 20
Amount Per Serving
% Daily Value
Coleus Forskolii root (as Forslean®) (std. for min. 10% forskolin)
250 mg
+
HMB (ß-Hydroxy ß-Methylbutyrate)
1000 mg
+
Cayenne Pepper Extract (as Capsimax®) (Capsicum annuum) (fruit) (std. for. min. 2% capsaicinoids)
50 mg
+
Black Pepper Extract (as BioPerine®) (Piper nigrum) (fruit) (std. for min. 95% piperine)
2.5 mg
+
+ Daily Value not established
Is Burn Lab Pro safe?
Our team have determined that this fat burner should be safe to use. Each of the four ingredients are natural, legal, and distributed in effective servings. None are overfilled or made using chemicals.
Proprietary blends aren't hidden inside this product either. For us, this level of transparency adds to Performance Lab's trust and safety score.
We could clearly see every ingredient used on the label, meaning we could make a fair and honest assessment. As a team we will never advocate taking supplements with undisclosed blends in their formula.
Another standout point for Burn Lab Pro is their choice to use non-GMO, non-irradiated ingredients, and no artificial colors/preservatives. This, including a decision to remove many common allergens, may make this fat burner a safer product for some men.
Overall, we give Burn Lab Pro an outstanding score for potential safety.
What are people saying about Burn Lab Pro?
What are people saying about Burn Lab Pro?
Like the other products in our top five, online reviews for Burn Lab Pro are mainly positive. People are impressed by the stimulant-free formula featuring only four ingredients.
Here are three takeaways from online reviews:
TheBigSleuth.co.uk – "For the price, this is the best value for money fat burner on the market. It is cheaper than the other premium supplements out there, not only that, we'd say the quality is a lot better too."
Top10Supplements.com – "This supplement may help give you a slight fat-burning edge, but it's unlikely to make a huge difference. However, the included ingredients are safe and relatively mild, so it may be worthwhile to try out."
ResearchedSupplements.com – "… is a very impressive product that's an ideal option for anyone who uses fasted training"
However, not all reviews are completely in favor of this fat burner. A few mention the limited number ingredients as a possible downside. Plus, some reviewers would have rather seen caffeine in the mix for a bigger energy boost.
How to take Burn Lab Pro Fat Burner
One bottle of Burn Lab Pro contains 60 capsules. This amounts to a 30-day supply of two capsules every 24 hours.
For this fat burner to have the best opportunity to work, manufacturer guidelines must be followed. According to Burn Lab Pro, users should take two, one-capsule servings in a day.
While this isn't the best serving suggestion we've seen, it is better than one single capsule. The best for us is Instant Knockout who spread their servings more frequently through the day.
We recommend the following pattern:
Capsule one when you wake up, 30-60 minutes before breakfast
Second capsule 30-60 minutes before your evening meal
As Burn Lab Pro Fat Burner is stimulant free, you can take it later at night. This might be more convenient for some people.
What is the cost of Burn Lab Pro Fat Burner?
One container of Burn Lab Pro Fat Burner contains 60 capsules, which adds up to 30 servings. When taken as advised this amount allows for 30-days supplementation.
A single container of Burn Lab Pro Fat Burner costs: $50/£40
Burn Lab Pro also offer a discount for buying more than one container at a time. Two bottles of their fat burner can be bought at $95/£76, whereas three qualifies for a bigger reduction at $135/£108.
Choosing these multibuy options could save you money in the long run. We recommend you consider them if planning to use this fat burner for more than one month.
Final thoughts on Burn Lab Pro Fat Burner
Burn Lab Pro Fat Burner is a great stimulant-free option. Its streamlined formula is also better suited to people on a budget.
If you enjoy fasted training, then Burn Lab Pro Fat Burner should help protect your physique. Also, unlike some others, this fat burner says it works by building muscle first. It doesn't use many thermogenic ingredients or caffeine to aid fat loss. This could be a downside for some.
Burn Lab Pro Fat Burner also doesn't offer much in terms of mental support or energy. But it does cover the fundamental bases of raised metabolism and muscle maintenance.
Summary: Burn Lab Pro Fat Burner is an innovative, streamlined, and stimulant free option for men who want a different approach. We recommend it for additional muscle building support.

4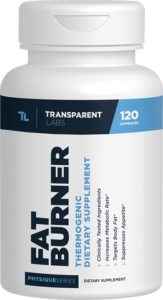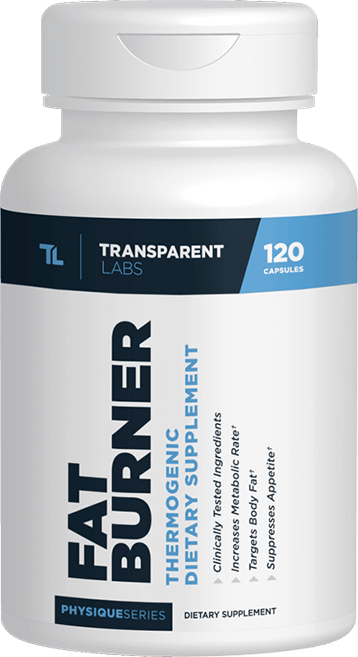 Pros
Natural ingredient choice
Potentially offers additional support for mental stress
Alternative approach to appetite control
Three-pronged thermogenic approach
Safe and easy to use

Lower stimulant rating
Allows for steady distribution
Cons
Premium-quality price tag
Capsules not vegan or vegetarian friendly
Newer product so not many testimonials
Doesn't support muscle as much
Meet PhysiqueSeries fat burner
Securing fourth position is Transparent Labs PhysiqueSeries Fat Burner. Featuring a nine-ingredient profile, it looks to support fat burning with a three-pronged approach.
Once consumed, this fat burner should:
Increase metabolism
Offer mental support
Give slight energy boost
Thermogenic compounds forslean, green tea extract, and synephrine should increase resting metabolism. This trident of heat-inducing ingredients may help raise calorie burn more than diet alone.
Next, the not-so-obvious use of HTP-5 is added to combat hunger cravings. Whereas most fat burners look toward caffeine and glucomannan, PhysiqueSeries thinks outside the box.
In fact, the caffeine content of each serving is only 120 mg. This may appeal to stimulant sensitive users.
PhysiqueSeries also offers additional mental support. They foresaw the stress sometimes caused by dieting and tried to counteract it with numerous ingredients.
Transparent Labs say their fat burner is perfect for:
Science-based fat loss
Increased basal metabolic rate
Increased clean energy and focus
Reduced hunger and cravings
How does PhysiqueSeries Fat Burner work?
PhysiqueSeries Fat Burner could help men reduce body fat in a number of ways. Not only does it offer actual physical benefits, but mental backing too.
As the ingredients inside this fat burner are absorbed, they should begin their thermogenic process. Your body temperature should rise, and your natural calorie burn could increase. If you're within a calorie deficit this should aid fat burning.
Caffeine and Green Tea extract should also provide an energy boost while dieting. Motivation and drive can wane when calories are reduced, and the body tries to conserve energy – these ingredients are intended to help sidestep that.
Anti-stress and mood enhancers are also important for fat loss. Fortunately, Transparent Labs have included the likes of L-Tyrosine and 5-HTP in their supplement to help here. Improved mood could help with everything from reducing snacking to feeling encouraged to work harder during exercise.
What ingredients are in PhysiqueSeries Fat Burner?
Green Tea Extract
One of green tea's body-benefiting factors is aiding fat loss. Research has shown that EGCG's inside this ingredient decrease fat synthesis, increase fat breakdown, and promote better glucose utilization [21].
The caffeine content of green tea should also provide both energy and raised metabolism [4] [5]. When combined with l-theanine (present in green tea), the stimulant effect of caffeine can be smoothed out. This helps users get a clean feeling of focus [21].
5-HTP
This ingredient should offer mental support for your fat loss-journey. It does this by helping promote serotonin secretion.
Studies have linked 5-HTP to suppressing appetite in overweight dieting individuals [23]. Plus, people who take 5-HTP have been found to have lower carb intake and show fat-loss while displaying reduced appetite [24].
Forslean (10% forskolin)
Forskolin is included to stimulate the release of stubborn fatty acids from body fat. In turn, this should make the weight-loss process easier.
One study published in Obesity Research and Clinical Practice discovered Forslean supplementation decreased body fat while increasing lean muscle in obese men [25].
L-Tyrosine
This is the active form of tyrosine and is a strong anti-stress amino acid. Some research has even shown it can lower stress during extended periods of consciousness, as well as after intense exercise [26] [27].
According to Transparent Labs this ingredient could help to reduce the mental challenges of being on a diet and may influence adherence.
Caffeine Anhydrous
This ingredient is a common part of fat burners and is a dehydrated, powdered version of caffeine.
Studies have linked it to better energy boosting effects than coffee [7]. Plus, it's a powerful thermogenic that should increase resting calorie burning [9].
People who supplement with caffeine often experience better blood sugar control too [8]. This is an import process that should aid fat loss.
Serving Size: 2 Capsules
Servings Per Container: 60
Amount Per Serving
% Daily Value
Forslean® (10% Forskohlin)
250 mg
*
Green Tea (50% EGCG)
200 mg
*
5-HTP
150 mg
*
L-Tyrosine
150 mg
*
L-Theanine
120 mg
*
Caffeine Anhydrous
120 mg
*
White Willow
60 mg
*
Cayenne Pepper
50 mg
Synephrine HCI
25 mg
* Daily Value not established
Is PhysiqueSeries Fat Burner safe?
A close inspection of the formula PhysiqueSeries indicated that it should be safe. We saw no red flag, chemical ingredients, and we didn't detect proprietary blends either.
As the name suggests, this is a transparent product and company with nothing to hide. Labelling each and every ingredient allows their customers to be confident in what they're taking, which bolsters its safety score.
All the ingredients inside this natural fat burner are distributed in intelligent amounts too. Their quantities are potent enough that they should be effective, without risking health. However, some users may be sensitive to caffeine and synephrine, which is why we advise starting with a smaller serving to test your reactions.
The capsules themselves are also manufactured to a high-standard, which reduces the risk of cross-contamination. Unfortunately, finding unwanted chemicals in supplements can be common in companies that don't use a high level of manufacturing and quality control.
In short, PhysiqueSeries Fat Burner should be safe. Always follow manufacturer guidelines when taking a metabolism boosting supplement.
How to take PhysiqueSeries Fat Burner
Every bottle of this fat burner contains 120 capsules, which amounts to between 30-60 days' worth. Transparent Labs advise starting with a lower serving size then work your way up.
Therefore, we suggest new users take:
One capsule upon waking up
Second capsule no later than six hours before bed
But experienced users try:
One capsule upon waking before breakfast
Second capsule mid-morning
Third capsule before lunch
Fourth capsule mid-afternoon (try not to take your last capsule within five hours of going to bed. A total caffeine content of 240 mg may impair sleep.
You should always follow manufacturer guidelines when taking supplements. These instructions are established to help ensure safety and effectiveness.
What are people saying about PhysiqueSeries Fat Burner?
This fat burning supplement has been on the market for a while now so there are other reviews out there. As expected, a lot of them are positive. We were not able to find any before and after testimonials from customers, however.
But not everybody is a fan of the PhysiqueSeries formula, and the online supplement community is slightly split. Some people like the mental-support approach, while others prefer more muscle maintenance vitamins.
Here are three opinions from other online reviewers:
TLCDiet.com – "The Physique Series Fat Burner contributes to eliminating excess belly fat thereby promoting a physically fit and healthy body. Moreover, the stress relieving hormones additionally helps in controlling stress levels associated with losing weight and dieting."
TheSportReview.com – "Although PhysiqueSeries does contains some decent ingredients, there are too many things missing for us to class it as one of the very best products out there at the moment."
BestWorkoutSupplementsBlog.com – "Great energy, no burn out, and the best results we've seen thus far! What more can you ask for?"
One thing almost all reviews mentioned it this fat burner's caffeine content. If you're sensitive to stimulants, you may want to start on a small serving size. While the amount of caffeine is small it's still worth checking your response first.
What is the cost of PhysiqueSeries Fat Burner?
One container of PhysiqueSeries Fat Burner contains 120 capsules, which equates to 60 two-capsule servings. However, you may want to go up to four capsules a day, in which case you have around 30 servings.
A single bottle of PhysiqueSeries Fat Burner costs: $49.00/£39.16
Transparent Labs do apply offers to order where two or more bottles are bought at once. Two bottles can be purchased for a reduced $89.00/£71.14, whereas three cost an even lower $119.00/£95.11.
It may be worth considering these deals if you plan to use this fat burner for more than one month.
Final thoughts on PhysiqueSeries Fat Burner
PhysiqueSeries Fat Burner is our top pick for people looking for mental support. While it still contains thermogenic ingredients, its unique selling point is helping you deal with dieting stress.
The use of these brain boosting ingredients isn't common in many other fat burners. They could be helpful for people who train extensively and find sticking to a diet mentally challenging.
When combined with thermogenic compounds and appetite controllers, the likes of 5-HTP and L-tyrosine should increase fat loss. Their mental aid can make it easier to stick to your clean eating or workout schedule.
But it must be said, this isn't the most complete formula. PhysiqueSeries Fat Burner is missing some muscle supporting ingredients athletes might prefer.
Summary: PhysiqueSeries Fat Burner features a complete, comprehensive formula to aid fat loss. Although it contains traditional thermogenic ingredients, it also offers mental support. For this reason, we'd recommend this to men who want to remove stress from dieting.

5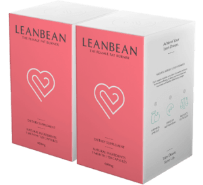 Pros
Natural
Free from stimulants
No proprietary blends
Vegetarian friendly
Should suppress appetite
May support metabolism
Multi-buy bundles
Cons
Low caffeine (some may find this a con)
Expensive
Less physique support
Meet Leanbean
In fifth place is Leanbean – the female fat burner that has surprising benefits for men.
This fat burner has undergone a transformation recently, eliminating some ingredients and upping the dose of other well-known fat loss supporting compounds.  Let's take a look at what's inside.
Created using 12 ingredients, Leanbean offers a rich formula to aid fat loss, as well as supplying numerous superfoods. And although it is marketed toward women – the ingredients inside can impact fat burning for both sexes.
Men who take Leanbean should experience:
Boosted metabolism
Suppressed appetite
Better blood sugar levels
Reduced inflammation
All without high amounts of the stimulant Caffeine. Instead, the creators say their fat burner provides energy using modest quantities from natural sources like Green Coffee Bean.
Leanbean also features body balance promoting vitamins and superfoods. Poor metabolism, inflammation, and toxins should be less of an issue because of this. The likes of acai, for example, could aid blood sugar levels. Furthermore, this product should also help curb cravings and manage your hunger.
How does Leanbean work?
Leanbean looks to boost metabolism via Turmeric and Green Coffee Bean, which have been proven to provide thermogenic effects and raised calorie burn [36] [29]. Fat oxidation can also be amplified by Green Tea, as it's EGCG catechins influence enzymes that trigger adipose cells to release fat.
Superfood extracts and vitamins also fill Leanbean's formula to protect the body. The official website says these extracts help to create optimal body balance – helping you achieve a normal, energy yielding metabolism and reach a healthy bodyweight. BioPerine® of these holistic choices.
There are also ingredients included in this product that should encourage serotonin production. This, alongside the potential craving diminishing qualities of Glucomannan, may reduce overeating.
Leanbean markets itself on a low Caffeine content delivered inside natural sources like Green Coffee Bean and Garnicia Camobogia. According to the manufacturer they aren't as powerful as the popular anhydrous form – studies show this to be true also [7].
Consistent supplementation of Leanbean should enhance fat loss.
What ingredients are inside Leanbean?
Konjac Fibre (Glucomannan)
Glucomannan is a dietary fiber extracted from the root of the Konjac plant. It has been well documented as an aid to weight loss thanks to its ability to suppress appetite [6].
Once ingested, this soluble fiber begins to slowly expand in the stomach. This creates a sensation of fullness without increasing the user's calorie count. Therefore, it can help men stay within their necessary calorie deficit.
B Vitamin Complex
Like many other health supplements, Leanbean contains a B Vitamin Complex. Including these essential vitamins helps to promote better metabolism, muscle function, and nervous system health – three things vital to sustainable fat loss.
B vitamins can also aid in warding off tiredness during calorie restriction. It's because of this they're commonly associated with energy and motivation [31].
3. Zinc
A key mineral found in a number of different plant and animal foods, zinc may be essential in aiding immunity as well as reducing inflammation.
Its inclusion in Leanbean however is more to do with its effect on weight loss. Studies have shown that zinc supplementation can improve BMI, heighten weight lost and improve triglyceride levels [34].
Turmeric
Leanbean call this their healthy alternative to Caffeine Anhydrous, a potent stimulant. It won't provide the same alertness and energetic qualities but has similar thermogenic capabilities [32].
Turmeric also contains a compound called Curcumin, which has anti-inflammatory properties. Therefore, this ingredient may offer recovery from exercise [33].
5. Choline
Leanbean include Choline in the formula for its role in many different bodily processes. Because our bodies don't produce enough of the nutrient, we must supplement our intake through food or other sources.
Choline is known to help with the metabolism of fat – breaking down fat for use as an energy source [35].
[Table amended]
Serving Size: 6 Capsules
Servings Per Container: 30
Amount Per Serving
% Daily Value
Vitamin B6 (as Pyridoxine HCI)
1.7 mg
100%
Vitamin B12 (as Methylcobalamin)
2.4 mcg
150%
Chromium (as Nicotinate Glycinate Chelate)
35 mcg
100%
Zinc (as Zinc Oxide)
11 mg
100%
Potassium (as Potassium Chloride)
10 mg
< 1%
Glucomannan (from Amorphophallus Konjac) (Root)
3000 mg
*
Choline (as Choline Bitartrate)
82.5 mg
*
Garnica Cambogia (fruit) Extract (50% Hydroxy Citric Acid)
100 mg
*
Green Coffee Bean Ext (50% Chlorogenic Acids)
50 mg
*
Turmeric (Curcuma longa) (Root)
50 mg
*
Acai Berry Extract 10:1
20 mg
*
BioPerine®
5 mg
*
* Daily Value not established

† Percent Daily Values are based on a 2,000-calorie diet

Your daily values may be higher or lower depending on your calorie needs
Is Leanbean safe?
Given Leanbean's all-natural formula and manufacturing process it should be safe to consume. No ingredients stood as dangerous or alarming during inspection.
A decision to reject proprietary blends means that Leanbean is completely transparent. As a result, we were able to see every ingredient included, including their overall quantities. We can confirm that there are no synthetic chemicals in this formula, nor are any ingredients overfilled.
Leanbean is also manufactured to good standard in an FDA registered facility. Quality control standards are therefore in place, meaning you're less likely to take a contaminated supplement.
What are people saying about Leanbean?
As Leanbean has been on the market for some time there are many reviews for it online. Here is a collection of key excerpts taken from them:
com – "Leanbean definitely has some interesting research supporting its fat burning properties. It's still important to keep in mind that if you're eating more calories than you burn, it's not likely to make a huge difference. What this product appears to do, though, is potentially reduce your appetite and maintain energy levelsto make calorie restriction an easier feat to accomplish."
com – "Most of the ingredients are backed by evidence-based science."
com – "It's pretty plain to see that we rate this supplement pretty highly… You may find that there are less expensive options out there, but then you do have to be mindful about quality. Many similar products conceal the complete list of ingredients and don't display the 'supplement facts' openly on their website."
com – "Leanbean seems to be an honest product containing plenty of beneficial natural ingredients not only for weight loss but also for the health in general."
Much like all reviews concerning top-tier supplements there is a mention of price. However, as The Sport Review say, this is a reflection on the quality of Leanbean. While there are cheaper alternatives, we find they're typically lower quality, which is why we still see Leanbean as providing good value for money.
How to take Leanbean
According to the product website, Leanbean's results can be maximized by taking six capsules with at least one to two glasses of water per day. They should be consumed in the following pattern:
Two 30 minutes before breakfast
Two 30 minutes before lunch
Two 30 minutes before dinner
Separating the six-capsule serving in this way should increase the amount of time Leanbean's ingredients work inside the body. It allows for smart, sustainable supplementation rather than experiencing a sudden spike in ingredients. This may also be a more pleasant way to experience the natural caffeinated effects.
What is the cost of Leanbean?
One bottle of Leanbean contains 180 capsules, which amounts to 30-days of supplementation.
A single bottle of Leanbean costs: $59/£39/ €44.99*
However, men who use this project can make the most out of multibuy options. Two bottles can be purchased for €89/$118/£78 – alongside qualifying for free shipping to the US & UK.
Three bottles also qualify for even more discount. For €140.00/$185/£117 you can receive three bottles, an additional free 120-capsules, a free e-book workout guide, and free worldwide deliver.
These bundles could amount to generous saving for men looking to use Leanbean for over a month.
* € value included as it is the automatic payment option on Leanbean's site
Final thoughts on Leanbean
Leanbean is an impressive contender for best fat burner, despite it being marketed toward women. Our team see its low caffeine content as a possible pro for men who are sensitive to stimulants.
Most of the ingredients feature substantial scientific backing and are served in intelligent amounts. The quantities provided should be safe and effective, without bordering on too much. As a result, the risk of side effects is greatly reduced.
Leanbean offers a more health driven holistic approach to fat burning, which we find appealing. It is not an aggressive supplement – it relies on all-round health and body balance instead of high-stimulants. The superfoods inside offer antioxidizing and anti-inflammatory properties, two important parts of exercise recovery.
Summary: We recommend Leanbean to men who want a holistic fat burner with a less aggressive formula. The ingredients do have relevant studies proving their worth, meaning it also has a high level of potential effectiveness. If Leanbean is in your budget and you'd prefer a subtle fat burning supplement – this might be it.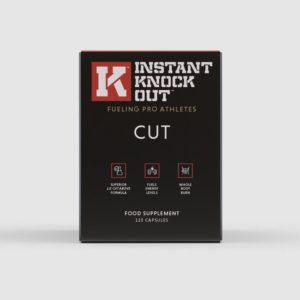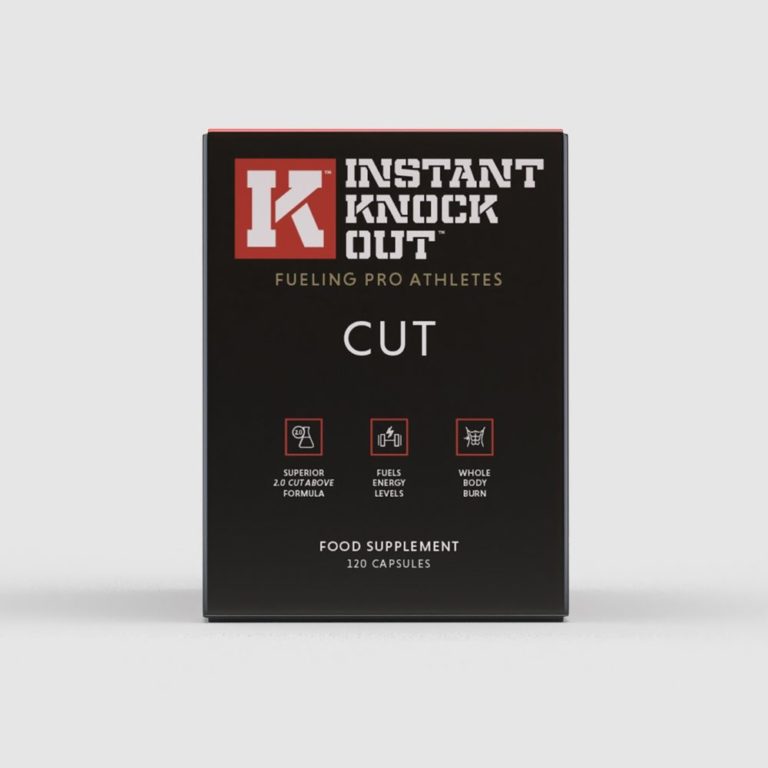 Our top pick is Instant Knockout Cut. If you'd like to purchase, simply click below!
References
Ludy, MJ et al. The effects of capsaicin and capsiate on energy balance: critical review and meta-analyses of studies in humans. Chem Senses. 2012
Hursel R, Viechtbauer W, Westerterp-Plantenga M. Effects of green tea on weight loss and weight maintenance. A meta-analysis. Appetite. 2009;52(3):838. doi:10.1016/j.appet.2009.04.099
Dulloo A, Duret C, Rohrer D et al. Efficacy of a green tea extract rich in catechin polyphenols and caffeine in increasing 24-h energy expenditure and fat oxidation in humans. Am J Clin Nutr. 1999;70(6):1040-1045. doi:10.1093/ajcn/70.6.1040
Dulloo A, Seydoux J, Girardier L, Chantre P, Vandermander J. Green tea and thermogenesis: interactions between catechin-polyphenols, caffeine and sympathetic activity. Int J Obes. 2000;24(2):252-258. doi:10.1038/sj.ijo.0801101
Goldstein E, Ziegenfuss T, Kalman D et al. International society of sports nutrition position stand: caffeine and performance. J Int Soc Sports Nutr. 2010;7(1):5. doi:10.1186/1550-2783-7-5
Zalewski, BM et al. The effect of glucomannan on body weight in overweight or obese children and adults: a systematic review of randomized controlled trials. Nutrition. 2015; 31(3): 437-42
Goldstein E, Ziegenfuss T, Kalman D et al. International society of sports nutrition position stand: caffeine and performance. J Int Soc Sports Nutr. 2010;7(1):5. doi:10.1186/1550-2783-7-5
Keijzers, GB et al. Caffeine can decrease insulin sensitivity in humans. Diabetes Care. 2002; 25(2): 364-9
Harpaz E, Tamir S, Weinstein A, Weinstein Y. The effect of caffeine on energy balance. J Basic Clin Physiol Pharmacol. 2017;28(1):1-10. doi:10.1515/jbcpp-2016-0090
https://www.webmd.com/vitamins/ai/ingredientmono-1053/theanine
Giesbrecht T, Rycroft JA, Rowson MJ, De Bruin EA. The combination of L-theanine and caffeine improves cognitive performance and increases subjective alertness. Nutr Neurosci. 2010 Dec;13(6):283-90. doi: 10.1179/147683010X12611460764840. PMID: 21040626.
Sarris J, Byrne GJ, Cribb L, Oliver G, Murphy J, Macdonald P, Nazareth S, Karamacoska D, Galea S, Short A, Ee C, Birling Y, Menon R, Ng CH. L-theanine in the adjunctive treatment of generalized anxiety disorder: A double-blind, randomised, placebo-controlled trial. J Psychiatr Res. 2019 Mar;110:31-37. doi: 10.1016/j.jpsychires.2018.12.014. Epub 2018 Dec 8. PMID: 30580081.
Temple, J. L., Bernard, C., Lipshultz, S. E., Czachor, J. D., Westphal, J. A., & Mestre, M. A. (2017). The Safety of Ingested Caffeine: A Comprehensive Review. Frontiers in psychiatry, 8, 80. doi:10.3389/fpsyt.2017.00080
Einöther S, Giesbrecht T. Caffeine as an attention enhancer: reviewing existing assumptions. Psychopharmacology (Berl). 2012;225(2):251-274. doi:10.1007/s00213-012-2917-4
Astrup A, Toubro S, Cannon S, Hein P, Breum L, Madsen J. Caffeine: a double-blind, placebo-controlled study of its thermogenic, metabolic, and cardiovascular effects in healthy volunteers. Am J Clin Nutr. 1990;51(5):759-767. doi:10.1093/ajcn/51.5.759
Pilz S, Frisch S, Koertke H et al. Effect of Vitamin D Supplementation on Testosterone Levels in Men. Hormone and Metabolic Research. 2010;43(03):223-225. doi:10.1055/s-0030-1269854
Tyagi V, Scordo M, Yoon RS, Liporace FA, Greene LW. Revisiting the role of testosterone: Are we missing something?. Rev Urol. 2017;19(1):16-24.
Celleno L, Tolaini MV, D'Amore A, Perricone NV, Preuss HG. A Dietary supplement containing standardized Phaseolus vulgaris extract influences body composition of overweight men and women. Int J Med Sci. 2007;4(1):45-52. Published 2007 Jan 24.
Holeček M. Beta-hydroxy-beta-methylbutyrate supplementation and skeletal muscle in healthy and muscle-wasting conditions. J Cachexia Sarcopenia Muscle. 2017;8(4):529-541. doi:10.1002/jcsm.12208
Godard M, Johnson B, Richmond S. Body Composition and Hormonal Adaptations Associated with Forskolin Consumption in Overweight and Obese Men. Obes Res. 2005;13(8):1335-1343. doi:10.1038/oby.2005.162
Grove K, Lambert J. Laboratory, Epidemiological, and Human Intervention Studies Show That Tea (Camellia sinensis) May Be Useful in the Prevention of Obesity. J Nutr. 2010;140(3):446-453. doi:10.3945/jn.109.115972
Parnell H, Owen G, Rycroft J. Combined effects of L-theanine and caffeine on cognition and mood. Appetite. 2006;47(2):273. doi:10.1016/j.appet.2006.07.051
Rondanelli M, Klersy C, Iadarola P, Monteferrario F, Opizzi A. Satiety and amino-acid profile in overweight women after a new treatment using a natural plant extract sublingual spray formulation. Int J Obes. 2009;33(10):1174-1182. doi:10.1038/ijo.2009.155
Cangiano C, Ceci F, Cascino A et al. Eating behavior and adherence to dietary prescriptions in obese adult subjects treated with 5-hydroxytryptophan. Am J Clin Nutr. 1992;56(5):863-867. doi:10.1093/ajcn/56.5.863
Godard M, Johnson B, Richmond S. Body Composition and Hormonal Adaptations Associated with Forskolin Consumption in Overweight and Obese Men. Obes Res. 2005;13(8):1335-1343. doi:10.1038/oby.2005.162
Neri, D. F., Wiegmann, D., Stanny, R. R., Shappell, S. A., McCardie, A., & DL, M. C. K. A. Y. (1995). The effects of tyrosine on cognitive performance during extended wakefulness.. Aviation, space, and environmental medicine, 66(4), 313–9. Retrieved from https://www.ncbi.nlm.nih.gov/pubmed/7794222
Medicine, I., Board, F. N., Research, C. M. N., & Marriott, B. M. (1994). Food Components to Enhance Performance: An Evaluation of Potential Performance-Enhancing Food Components for Operational Rations. Washington, DC, United States of America: National Academies Press.
Sugino T, Shirai T, Kajimoto Y, Kajimoto O. l-Ornithine supplementation attenuates physical fatigue in healthy volunteers by modulating lipid and amino acid metabolism. Nutrition Research. 2008;28(11):738-743. doi:10.1016/j.nutres.2008.08.008
Onakpoya I, Terry R, Ernst E. The use of green coffee extract as a weight loss supplement: a systematic review and meta-analysis of randomised clinical trials. Gastroenterol Res Pract. 2010;2011:382852. doi:10.1155/2011/382852
Dulloo A, Geissler C, Horton T, Collins A, Miller D. Normal caffeine consumption: influence on thermogenesis and daily energy expenditure in lean and postobese human volunteers. Am J Clin Nutr. 1989;49(1):44-50. doi:10.1093/ajcn/49.1.44
Vitamins and minerals – B vitamins and folic acid. nhs.uk. https://www.nhs.uk/conditions/vitamins-and-minerals/vitamin-b/. Published 2019. Accessed July 18, 2019.
Di Pierro F, Bressan A, Ranaldi D, Rapacioli G, Giacomelli L, Bertuciolli A. Potential role of bioavailable curcumin in weight loss and omental adipose tissue decrease: preliminary data of a randomized, controlled trial in overweight people with metabolic syndrome. Preliminary study. Eur Rev Med Pharmacol Sci. 2015;19(21):4195-202.
Chainani-Wu N. Safety and Anti-Inflammatory Activity of Curcumin: A Component of Tumeric (Curcuma longa). The Journal of Alternative and Complementary Medicine. 2003;9(1):161-168. doi:10.1089/107555303321223035
 Payahoo L, Ostadrahimi A, Mobasseri M, et al. Effects of zinc supplementation on the anthropometric measurements, lipid profiles and fasting blood glucose in the healthy obese adults. Adv Pharm Bull. 2013;3(1):161–165. doi:10.5681/apb.2013.027  
Elsawy G, Abdelrahman O, Hamza A. Effect of choline supplementation on rapid weight loss and biochemical variables among female taekwondo and judo athletes. J Hum Kinet. 2014;40:77–82. Published 2014 Apr 9. doi:10.2478/hukin-2014-0009
El Hadi H, Di Vincenzo A, Vettor R, Rossato M. Food Ingredients Involved in White-to-Brown Adipose Tissue Conversion and in Calorie Burning. Front Physiol. 2019;9:1954. Published 2019 Jan 11. doi:10.3389/fphys.2018.01954
[
Note:
We
do not
get paid to feature any supplements in our review. However, SpotMeBro may receive a small affiliate commission if a purchase is made through our links. Find out more
here
]