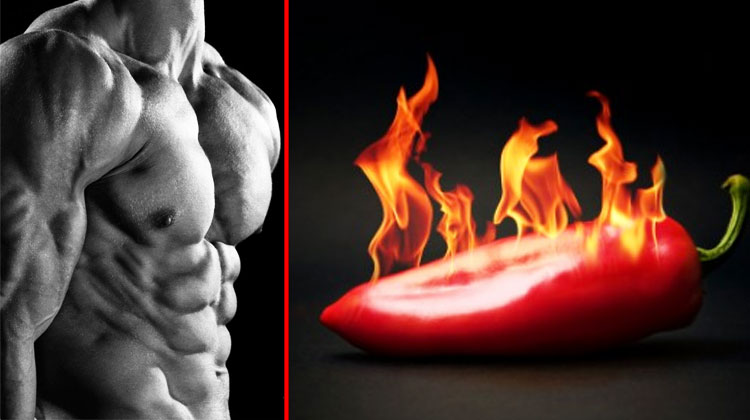 Thermogenics work by raising your body temperature and heart rate to boost your metabolic rate, helping your body shift unwanted fat. 
Getting rid-of stubborn fat isn't an easy task. If it was, then everyone would be walking around with 6 packs!
So it's only natural for people to search for ways to make their fat burning journey easier.
Well, the goods news is that natural thermogenics in your diet can make a big difference; they'll help raise your metabolism and your chances of trimming down, faster than before.
As a result, we'll show you which nutrients you should be consuming in this article.
Check it out:
Top 5 Natural Thermogenics For Fat Loss
1. Green Tea Extract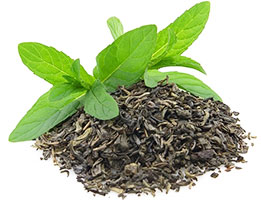 There's a high chance that you've consumed Green Tea before. This is because it's gained popularity in the past decade, becoming a staple in cafes and even being offered in Starbucks!
So why is it gaining attention? Well, clinical studies have proven that Green Tea can improve your general health, brain function, and reduce your risk of cancer.
But most importantly for this article, Green Tea extract has shown to promote fat loss in numerous case studies too.
Green Tea Extract catechins proven to promote fat loss
One of the most significant studies conducted on Green Tea Extract was completed by Nagao T et al.,[1].
They measured the body fat of both men and women and the effects that Green Tea Extract had on them. This study was run over a period of 12 weeks in a double blind fashion (meaning one group were given Green Tea Extract and the other were given placebo's).
The study concluded that Green Tea Extract had contributed to a significant decrease in body fat levels, as well as improving cholesterol levels too.
For this reason, it's a 'no-brainer' to include in your diet, either through drinking 5-6 cups of Green Tea per day, or through a fat burner supplement containing Green Tea Extract.
2. Cayenne Pepper Powder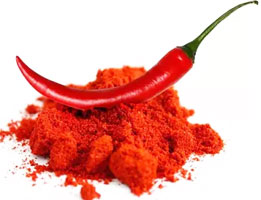 You don't need to look at studies to know that Cayenne Pepper works as a thermogenic. Just try eating one and you'll know that it's capable of raising your body temperature.
So how does it work? Well, Cayenne Pepper contains high amounts to capsaicin; this is the active componant that's responsible for its 'spice' and is consequently what makes chilli peppers thermogenic.
But apart from helping you to burn off excess fat, Cayenne Pepper has also shown to improve your digestive health, boost your immune system and heart health too.
Cayenne Pepper boosts your metabolic rate and suppresses appetite
These 2 benefits are what makes Cayenne Pepper Powder such a great nutrient to consume while on a diet; the worst thing about cutting calories is being hungry, but that is less of an issue with this thermogenic.
Why? Because one study in particular proves that Cayenne Pepper is able to suppress appetite and reduce your calorie intake [2].
You might also be aware of an 'afterburn' effect after you perform HIIT. Well, you get a similar effect after consuming Cayenne Pepper; a few studies showed that this nutrient is able to elevate your metabolism significantly for up to 120 minutes afterwards [3].
3. Caffeine Anhydrous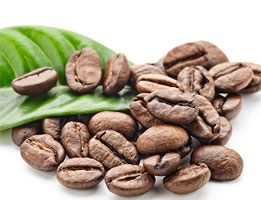 Caffeine has gained a bad rep in recent times, due to energy drinks and supplement companies adding tons of it to their supplements.
Remember that consuming too much caffeine, whether its through too many cups of coffee or highly dosed products, will cause jittery side effects – especially if you have a low tolerance.
However, if you consume sensible dosages, you'll benefit from raised energy levels while you cut calories. And studies have even shown caffeine to be capable of delivering thermogenic effects to help you lose unwanted body fat [4].
Up to 100mg Caffeine every 2-3 hours promotes thermogenesis
As we mentioned, it's important not to go overboard with the caffeine consumption.
So how much should you consume? A study by Dulloo et al.,[5] concluded that up to 100mg per serving (at 2 hour intervals) was enough to induce thermogenesis without any adverse effects.
So if you're looking for a fat burner supplement, it's important to find a product containing no-more than 100mg Caffeine Anhydrous per capsule serving.
4. Chromium Picolinate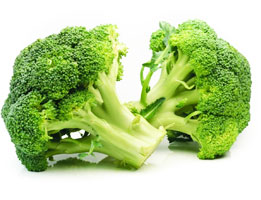 Naturally found in broccoli and green beans, Chromium Picolinate is an essential mineral that's shown to help control blood sugar levels; this helps lower the impact of high-carbohydrate foods and meals while aiming to cut body fat.
But the reason why it's included in this list, is because Chromium Picolinate is known for delivering thermogenic effects to promote fat loss [6].
Chromium Picolinate alongside caffeine anhydrous and green tea extract significantly increases fat loss
One study in particular clearly displayed the effectiveness of Chromium Picolinate, when consumed in a supplement containing Caffeine Anhydrous and Green Tea Extract.
The study in question measured the effects of these nutrients on 13 subjects. It concluded that this supplement significantly raised the metabolic rate of these participants without any causing any side effects [7] – exactly what you want.
As a result, Chromium Picolinate is an obvious addition to this 'best natural thermogenics' list.
5. Water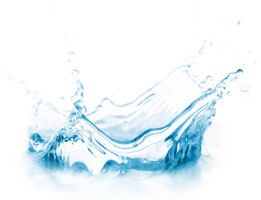 Yep, you read that right bro. Water has shown to offer thermogenic effects and help promote fat loss.
The best thing is, it's free from your tap!
So there's literally no excuse for not drinking enough water. And to get the best results, you need to drink at least 2-3 liters per day.
Water Induced Thermogenesis Study
One significant study was carried out by Boschmann, M [8]; it aimed to assess the effects of water consumption in men and women, and the results came back surprisingly positive.
In fact, Boschmann et al found that consuming at least 2 liters per day could help burn around 400KJ (95kcal)!
For this reason, it's easy to see why you should be consuming this amount of water daily.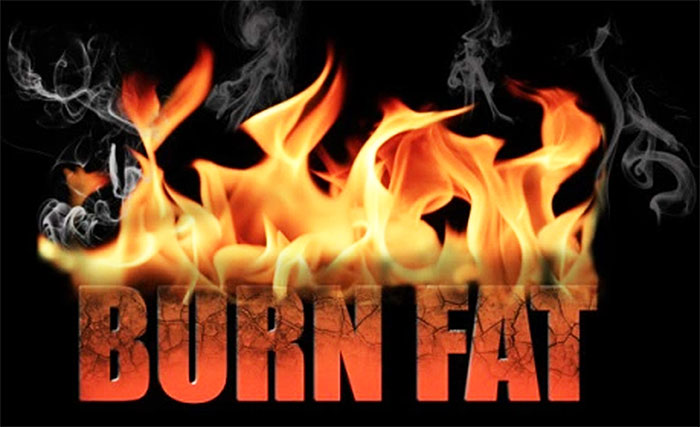 ---
Thermogenic Ingredients To Avoid
There are a lot of thermogenic ingredients out there. But it's important to know that not all of them are safe.
In fact, if you've suffered side effects after taking fat burner supplements before, there's a high chance it contained some potentially harmful ingredients.
So we'll give you a quick heads-up of the thermogenics you should avoid – to stay safe.
Yohimbe Bark Extract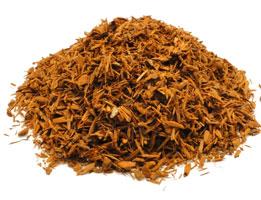 Yohimbe Bark Extract was brought in as a direct replacement for Yohimbine, after it was banned in countries like Canada and generally known to cause side effects.
However, the bad news is that Yohimbe Bark Extract has shown to cause equally worrying side effects.
In fact, he U.S Department of Health and Human Services [9] has actually officially announced that it's been reported to cause adverse effects, including; anxiety, rapid heartbeat and seizures.
For this reason, Yohimbe Bark Extract is something that we recommend you avoid.
Bitter Orange Extract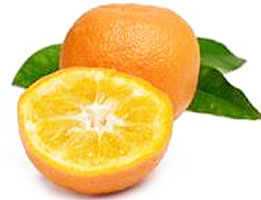 Bitter Orange Extract is another thermogenic that's gained a reputation for being potentially harmful.
The U.S Department of Health and Human Services has also stated that there are reports of 'healthy people experiencing fainting, heart attack, stroke after taking bitter orange." [10].
As there are better and safer alternatives (like the 5 nutrients we listed earlier), there's no need to risk your health and consume potentially harmful ingredients like Bitter Orange Extract.
Conclusion
It's important to know that there are both safe and potentially harmful thermogenics out there. So it's a good idea to know which ingredients to look out for, and what to avoid; these are the things that we've informed you about in this article, bro.
You can make sensible choices and add certain thermogenic nutrients to your diet, such as Green Tea and Cayenne Pepper. But you'll find that you have to consume tons of these ingredients to obtain the same effect as popping a few fat burner pills.
As a result, we personally prefer taking Instant Knockout. This is our favorite fat burner on the market right now, due to containing 100% natural ingredients, keeping you safe from side effects and reliably delivering results.
References: 
[1] Nagao, T.  
A green tea extract high in catechins reduces body fat and cardiovascular risks in humans. 
Obesity (Silver Spring). 2007 Jun; 15(6): 1473-83. [2] Whiting, S. 
Could capsaicinoids help to support weight management? A systematic review and meta-analysis of energy intake data. 
Appetite. 2014 Feb; 73:183-8. [3] Yoshioka, M. 
Effects of red-pepper diet on the energy metabolism in men. 
J Nutr Sci Vitaminol (Tokyo). 1995 Dec; 41(6): 647-56. [4] Astrup, A. 
Caffeine: a double-blind, placebo-controlled study of its thermogenic, metabolic, and cardiovascular effects in healthy volunteers. 
Am J Clin Nutr. 1990 May; 51(5): 759-67. [5] Dulloo A, G. 
Normal caffeine consumption: influence on thermogenesis and daily energy expenditure in lean and postobese human volunteers. 
Am J Clin Nutr. 1989 Jan ;49(1): 44-50. [6] Yazaki, Y. 
A Pilot Study of Chromium Picolinate for Weight Loss. 
J Altern Complement Med. 2010 Mar; 16(3): 291–299. [7] Campbell, B. I. 
The effects of a single-dose thermogenic supplement on resting metabolic rate and hemodynamic variables in healthy females – a randomized, double-blind, placebo-controlled, cross-over trial. 
J Int Soc Sports Nutr. 2016; 13: 13. [8] Boschmann, M. 
Water-induced thermogenesis. 
J Clin Endocrinol Metab. 2003 Dec; 88(12): 6015-9. [9] NCCIH Gov. 
Yohimbe. 
Sep 2016; Available Online: https://nccih.nih.gov/health/yohimbe [10] NCCIH Gov. 
Bitter Orange. 
Sep 2016; Available Online: https://nccih.nih.gov/health/bitterorange