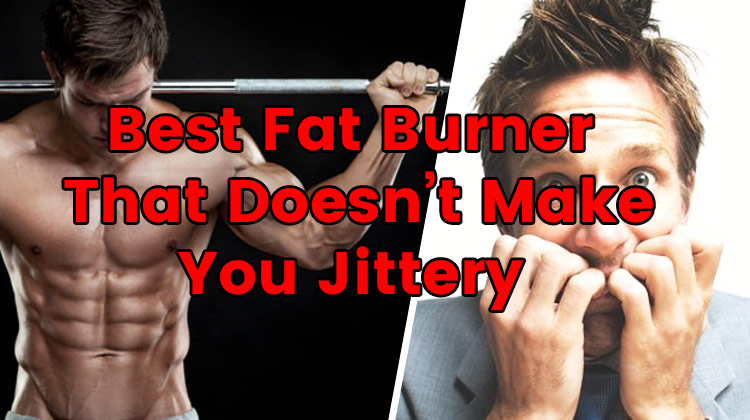 In a market filled with supplements, it's hard to determine which products are safe & effective, and which ones will cause side effects.
Well, one of the most common side effects from taking fat burner supplements is that 'jittery' feeling. It's something we all want to avoid, and we're here to show you exactly how to do this.
In this article, you'll learn:
What are fat burner supplements?
Why do they make you jittery?
How to avoid jitters
Best fat burner that doesn't cause jittery feelings
Conclusion
What are fat burner supplements?
As always, we're writing this article so those new to supplements can understand everything. If you already know what fat burner's are, then skip to the next section and stop hating bro.
How they work 
Anyway, these are pretty self explanatory, but fat burner supplements are designed to help you lose body fat at an accelerated rate, by delivering certain benefits.
These include:
Raised metabolism
Suppressed appetite
Elevated energy levels
We believe that the benefits listed above are those that should be offered by all fat burner supplements. However, the problem is that the market is also filled with cheap, ineffective products that don't work.
Not only that, you're here because you've experienced 'jitters' after taking these fat burners before (but we'll expand on this in the next section).
How to take 
All fat burner supplements offer different daily serving sizes. Some offer 1-2 capsules per day, while others offer 3-4 capsule servings.
Which is the best serving size? Well, studies have proven that consuming 3-4 capsules will keep your body fuelled with the nutrients it needs to boost your metabolism – helping you burn fat faster.
Think about when you were last prescribed antibiotics or medicine; the doctor would have recommended you to take 3-4 pills per day for the same reason. Makes sense, right? Yes, bro.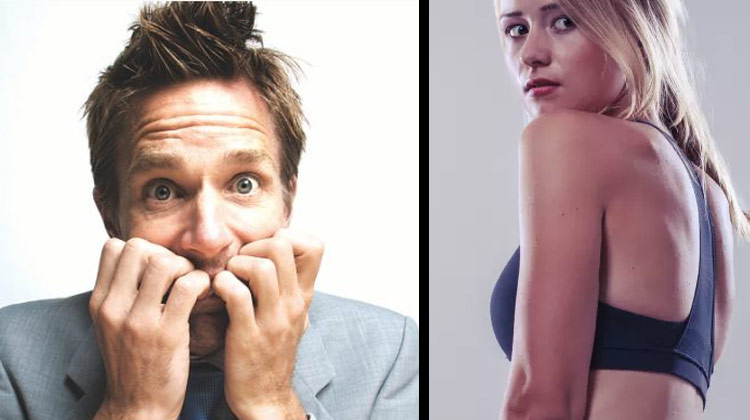 Why do they make you jittery?
Right, so we've come to the conclusion that fat burners can cause that 'jittery' feeling. Well, this is because these supplements can contain massive amounts of caffeine.
If you've ever consumed too much coffee before, then you'll know that it's this same 'jittery' sensation, for the same reason.
Ultimately, consuming too much caffeine at once will inevitably cause this side effect.
How much caffeine is 'too much'?
Caffeine can be very beneficial when consumed in sensible dosages; this stimulant can improve your strength, endurance, focus and energy levels (which are all key benefits that can boost your gym sessions and take the edge off low-calorie diets).
However, when you consume over 100mg per capsule, then caffeine will cause jitters and energy crashes. So it's important to check the exact dosage of this stimulant on the supplement you're interested in.
How to avoid jitters
The answer to this question is pretty obvious. But we know that many of you will have been skim-reading this article, so we've created a specific subsection for this – we hope that you feel special brah.
So, the best way to avoid that 'jittery' feeling is by consuming less than 100mg caffeine per capsule.
However, it's important to know that caffeine isn't the only stimulant added to fat burners. In fact, as we mentioned before, caffeine is a key ingredient; this stimulant can help raise your energy levels while you cut carbs and calories from your diet, in order to lose body fat.
For this reason, we'll list the stimulants that are added to certain fat burners, that you should avoid.
Here's the stimulants to avoid in fat burners:
Synephrine (Citrus Aurantium/Bitter Orange Peel)
Yohimbe
Ephedrine
Raspberry Ketones
Guarana Seeds
Best Fat Burners That Doesn't Cause Jitters
In this section, we're revealing our secret weapon, when it comes to fat loss.
After reviewing countless supplements, SpotMeBro has decided on the best fat burner on the market – and most importantly, it didn't cause any jitters or other side effects.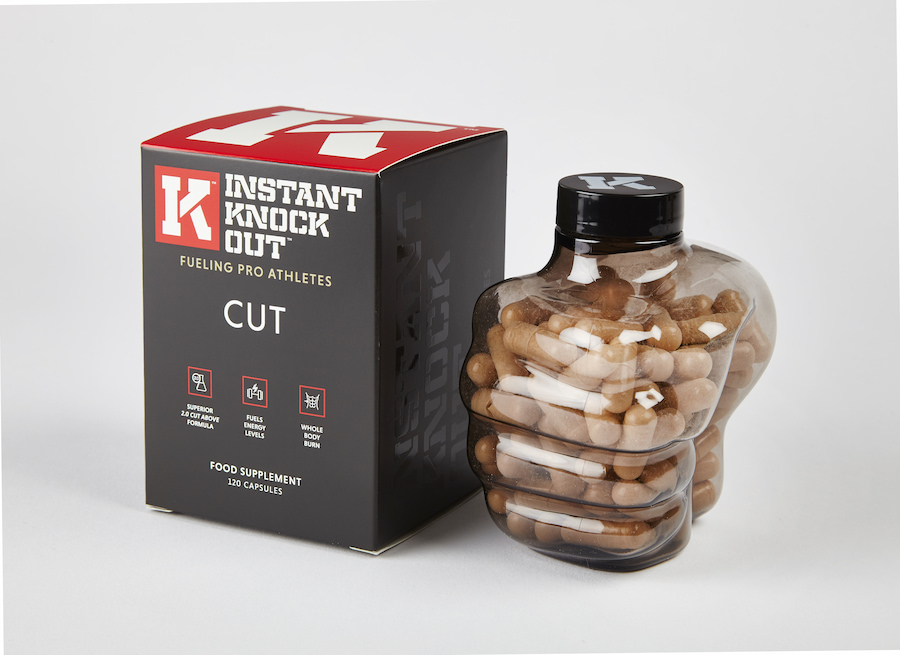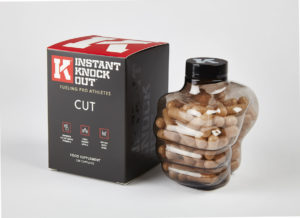 Why You'll Like It:
Achieve rock-hard abs faster – Burst through your previous limits and finally achieve that 6-pack you've worked towards.
Increased sex-appeal and confidence – Be the guy that your dream girls call 'hot' and want to date.
No fatigue while cutting calories – Stay energized all-day, even when lowering your carb and calorie intake to lose body fat.
No jitters, crashes or side effects – With 100% natural ingredients, a smart caffeine combo and mood boosters, you're safe from unwanted side effects and low motivation levels.
Mood boosting formula – CUT focuses on boosting your mood for sustained motivation and to keep you on track to smashing your goals. 
Drawbacks:
You can only buy from its website: www.instantknockout.com 
Premium price – like with anything, you have to pay more to get the best
Quick Summary
If you've been disappointed by ineffective fat burners before, then you'll benefit from Instant Knockout CUT.
Tried-and-tested by professional athletes, such as pro UFC fighter, Diego Sanchez; he cut 45lbs, going from 190lbs to 145lbs using this fat burner.
But it's not just for professional athletes. We read great reviews that convinced us to try CUT. And we're glad we did.
The best things about this fat burner, was that it suppressed our appetite, which allowed us to snack less. As well as keeping our energy levels high while we cut calories and carbs from our diet, Instant Knockout delivered key benefits that made our fat burning journey faster and easier.
---
or
---
Conclusion
Ultimately, consuming fat burners that contain high amounts of stimulants (over 100mg per capsule) will cause the 'jittery' feeling that you want to avoid.
As a result, by avoiding these supplements and choosing fat burners containing sensible caffeine dosages – you'll stay safe from unwanted side effects.
However, remember that caffeine isn't the only stimulant found in fat burners. We'll also recommend that you avoid any supplements containing more than 1 stimulant too.
Personally, we achieved great results using Instant Knockout CUT, which is why it's SpotMeBro's #1 fat burner this year. Most importantly, it didn't cause any jitters, crashes or any other side effects.