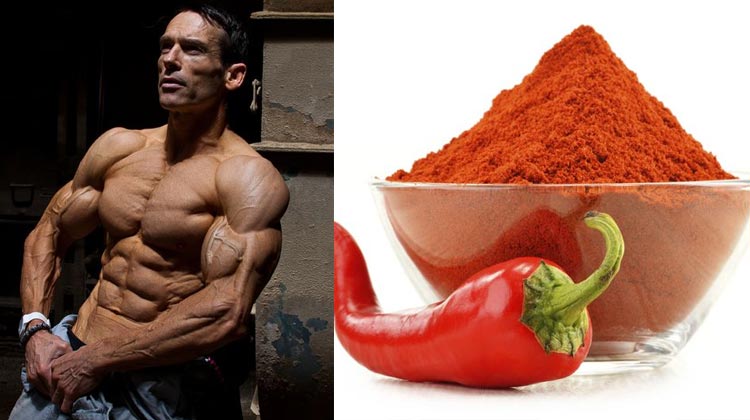 If you're wanting to trim down that fat faster, more comfortably and permanently then a fat burner offers up the best solution. Combined with a reasonable diet and a bit of exercise, a GOOD (note the word good there) is all but essential to effectively cut back fat.
Generally when you're buying a fat burner, you need to be looking out for the natural products. This means that you'll avoid side effects, be able to supplement for longer and be able to easily identify every ingredient inside the capsules.
Another important thing you need to be doing is avoiding proprietary blends altogether. These blends can commonly cause unwanted side effects and complications because there isn't really any way to tell how much of certain ingredients are in them.
You can easily spot a proprietary blend by looking at the supplement facts.  If there's a group of ingredients represented by a bigger number, like 1000mg, then you have to guess, or just have no fucking clue about what amount of which ingredient is in that product.
So a fat burner could contain 700mg of caffeine per capsule and only 100mg of other ingredients. Meaning your going to end up gurning your way through the day before monumentally crashing and burning after a few hours.
So yeah, natural ingredients. No proprietary blends.
One natural ingredient that's particularly important in a fat burner is the mighty cayenne pepper.
Why is cayenne a good fat burner?
So you're looking for a fat burner with Cayenne in it, and you're making a great decision. To some cayenne might just seem like a seasoning that can add a little spice, but actually this ingredient holds a few great secrets, especially when it comes to losing fat.

Cayenne is an essential fat burning ingredient as it contains high amounts of the natural fat burner capsaicin. This is an alkaloid compound and is responsible for the hot taste of all chillies.
This compound basically tells the body your in pain, which might be true if you've ever eaten something too hot. When the brain receives the signal from the capsacain, it stimulates the pain receptors. This gives you that burning sensation.
So, when you supplement a fat burner that contains capsaican, you're sending the chilli straight to your gut. When it's digested it's going to activate the same messages as a hot curry or raw bell pepper would. Basically saying "it's fucking hot down here, cool us down".
In response to this the body will then start a process known as thermogenesis. Where it's fighting to regulate it's temperature to account for the heat of the chilli.
By doing this it'll burn through extra calories. And you won't even know it's happened.
There have been a few studies done on Cayenne, one study, by Whiting, S et al. [1] found that as little as 2mg of capsaicinoids is needed 'to contribute to reductions in ad libitum energy intake', which basically means burn calories.
Best Fat Burner with Cayenne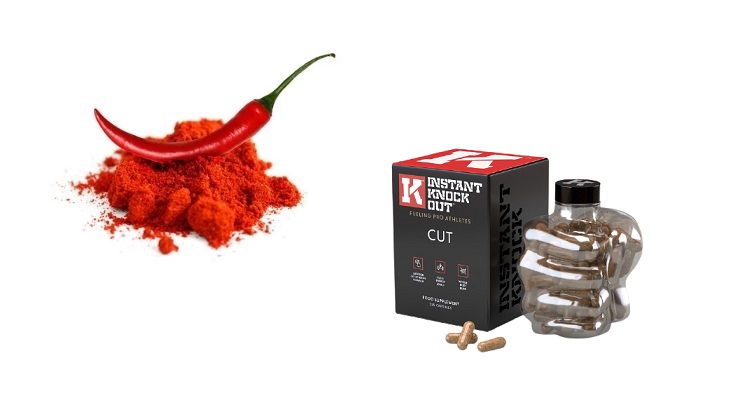 Now, if you're looking for a fat burner with a good active dose of cayenne, we only really have one recommendation. Instant Knockout CUT.
With other balanced metabolism-boosting ingredients and a scientifically dosed 100mg of Cayenne, Instant Knockout CUT turns your body into a fat burning machine.
Combined with its other fat burning powerhouses, Instant Knockout CUT is one of the safest and most effective fat burners that has cayenne in its blend.
Increased metabolism 24/7
Reduced calorie intake
Improved focus and energy
100mg of Cayenne
Scientifically dosed Green Tea, Vitamin D3 and Glucomannan
Fast free shipping
Vegan friendly
Voted #1 Fat Burner by users
Other good fat burning ingredients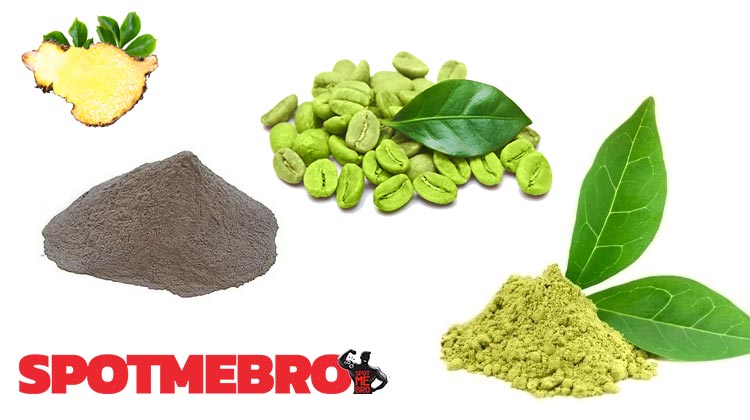 Cayenne might be one of the most important ingredients that give fat burners the 'burn' in their name. But if you're actually wanting to lose fat and not just tease it then put it all back on again, then you'll need a couple of other essential ingredients on your shopping list too.
Green Tea
Green tea works incredibly well in the battle between you and your unwanted fat. In fact, as a fat burner, green tea is as effective as cayenne pepper. And as such is an essential ingredient in any fat burner you buy.
Combine green tea and fat burning powerhouse cayenne and you'll be burning through extra calories from the moment you wake up, long into the night.
Green tea works by  stimulating the release of norepinephrine which is a potent thermogenic.  It was found in studies to provide an increased 16% fat burn in a 24 hour period.
Green Coffee Bean
Studies have found that Green Coffee doesn't just reduce belly fat, but lead to an overall decrease in body mass. This is because it's high in CLA. CLA has been found to not only reduce cravings but reduce levels of cholesterol too.
L-Carnitine
L-Carnitine requires a very high dose to be effective in fat burners, but can be a great addition to the likes of Green Tea and Cayenne. Or a good alternative. It works well with heavy gym sessions as it can increase the efficiency of energy delivery to cells.
Glucomannan
The leading appetite suppressant on the planet. Glucomannan is a dietary fiber that absorbs water in the stomach. This leads to a feeling of satisfaction and fullness. Meaning you'll consume less calories and feel fuller through the day. Avoiding being 'hangry' or fucking up your diet.
Chromium
Chromium contains a protein called chromodulin, which helps you metabolize both sugar and fat. Helping with energy levels. Not only this though, chromium can reduce your appetite and cravings and has been scientifically shown to reduce your body fat through this.
Fat Burners and Cayenne
There you have it. A run down of the best fat burner that contains a scientifically backed dose of cayenne. Instant Knockouts 100mg per day will not only see you burning a high level of extra calories, but in combination with it's other ingredients, see your body using stored fat as fuel.
Cayenne as a fat burner is great, but it does need the support of the other key fat burning ingredients. Instant Knockout nails this.
[1] Whiting, S et al. 
Could capsaicinoids help to support weight management? A systematic review and meta-analysis of energy intake data. 
Appetite. 2014; 73: 183-8