Brian Shaw, the world's strongest man, is the beast who eats a whopping 12,000 calories a day and the world is simply stunned by his incredible diet. In preparation for the WSM 2017 (World's Strongest Man) held in Botswana, Shaw took his diet to the next level, which in turn took his strength to new levels. His whole prep has been mapped around gaining weight, strength and obviously size.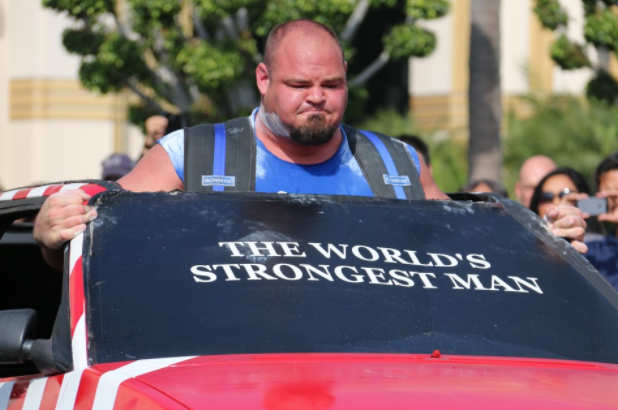 Well, if you still don't believe it, Mark Bell of Supertraining Gym and Slingshot has shared a video that covers a day of Shaw's eating and it's eye-popping.
Man…I would probably explode eating that much in a day.
The Man Who Eats 12,000 Calories A Day
The WSM has gargantuan competitors like Eddie Hall, Hafthor Bjornsson, and Zydrunas Savickas competing. Of course, the competition is tough. It's no wonder that Shaw does what he does to be the best and oust his competitors.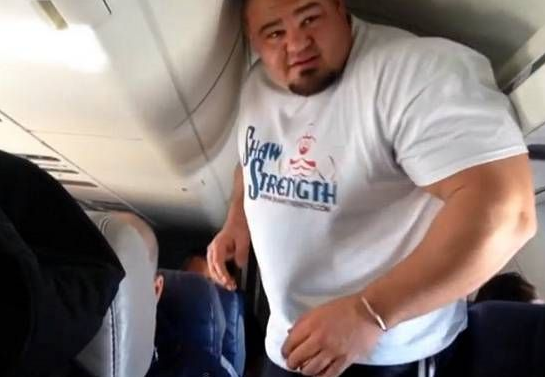 Also, check out this video by the same guy, Mark Bell, covering Brian Shaw's training for The World's Strongest Man.
Shaw has won title numerous times and he is simply a mean eating and training machine. Also, he has taken a studied approach to prepping his body for all the demands he imposes on it. So, we dare you try to consume that many calories a day. Not really, unless you're a competitive eater or the second coming of Ronnie Coleman.
"A dietician has helped me cook up a daily meal plan that is far beyond the appetites of any regular man," says Shaw. His daily plan is packed with a lot of protein and carbs that really pushes those numbers to 12,000 calories. While it's tasty and delicious, Shaw says that eating is the hardest part of his job, especially when you have to do it on a daily basis.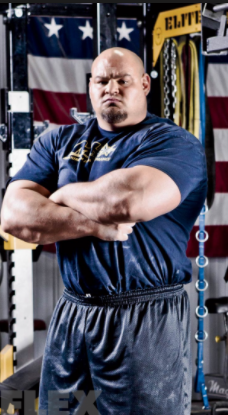 Shaw has seven meals a day and here's what included in each one of them.
Meal 1:
One bowl of cereal.
Eight eggs.
A spoonful of peanut butter.
Meal 2:
80g protein shake.
Granola bars.
More peanut butter.
Meal 3:
Ground beef.
Angel hair pasta with red sauce.
Meal 4:
Almond milk.
Blueberry.
Peanut butter protein shake.
Meal 5:
93% lean ground turkey with jasmine rice and broccoli.
Meal 6:
Meal 7:
Four slices of cheesecake.
80g protein shake.
This all adds up to 12,000 calories a day. While the whole supper seems easy to go in little chunks but it isn't, especially when you have to workout, lift heavy and give your all to training. Shaw and his trainer are also seeing whether a meal heavier on carbs will help him with the training. For this purpose, he also adds some Italian takeout and hunkers to his diet plan.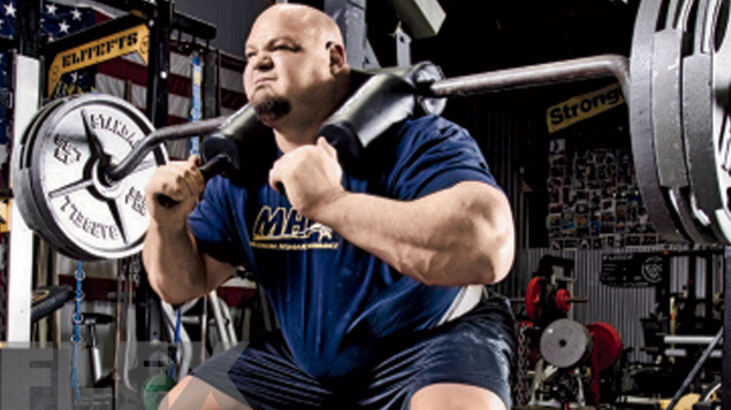 Needless to say that Shaw is also an American professional strongman competitor and also the winner of 2011, 2013, 2015 and 2016's World's Strongest Man. Right now, he weighs 423 pounds, stands tall at 6′ 6″ and lives in Fort Lupton, Colorado.
Related Articles: