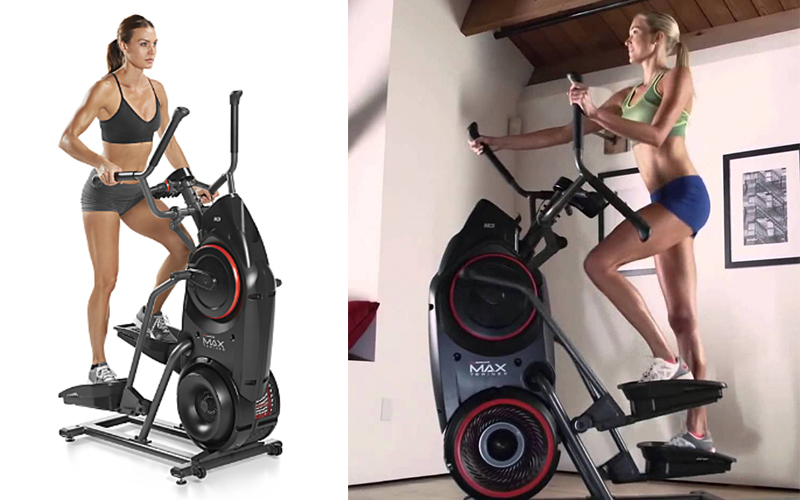 Bowflex Max Trainer M5 Review: The Good, The Bad And The Ugly
The reason most people get a gym membership is to lose weight. It's especially true for people with a desk job or a job which involves minimal physical activity. For some people, the motivation to lose weight might fade away after some time.
One of the main reasons could be the fact these people aren't accustomed to making a lot of physical effort. These people can't stand the idea of spending time on the unforgiving cardio equipment. Going to the gym every day is a whole workout in itself for some of these people.
With the advancement of science and research in the fitness industry, we have seen a lot of new cardio equipment being launched in the market. Some of these machines have actually made a dent in the industry. Bowflex Max Trainers are one of them.
Nautilus, Inc. is the brand behind Bowflex. Nautilus, Inc. owns five major fitness brands — Nautilus, Bowflex, Schwinn, Universal, and Octane Fitness. They have been in business for 40 years and are known for some breakthrough products.
Bowflex Max Trainer
You wouldn't find the Bowflex Max Trainer in many gyms. This cardio equipment is made to be used in the comforts of your homes. A lot has been said about this cardio machine and here is our unbiased review of it.
The Review
The Bowflex Max Trainer is one of the best cardio machines you can buy. It has a state of the art design which only a few other machines on the market can match.
With this machine, you will get the benefits of an elliptical, stair climber and the treadmill combined into one. With the Bowflex Max Trainer, you'll be getting the benefits of three machines for the price of one.
Bowflex promises a lot when it comes to its Max Trainers. They have three versions of this machine which cost from $1,000 – $2,199. Since the price is out of the way, should you invest such a big amount in a cardio machine? Find out.
Pros Of The Max Trainer
1. 2.5X More Effective Than Other Cardio Equipment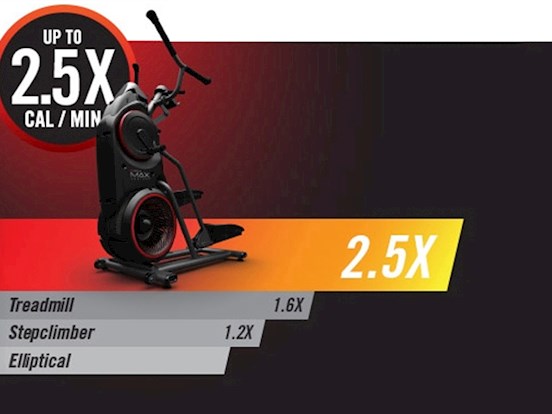 An independent University study showed Bowflex Max Trainers burnt more calories than any other cardio equipment including the treadmills, stair climbers or ellipticals working at the same intensity and speed. The users burnt 300 more calories on the Max trainer as compared to the other equipment.
2. Works The Entire Body
Unlike other cardio machines, Max Trainers are great at getting you a complete body workout. The machines have two hand placement positions which work your arms, shoulders, back and chest apart from your lower body.
3. Easy On The Joints
Treadmills have earned a bad name for themselves by putting unnecessary load on the knees and ankle joints. Bowflex Max Trainers are incredibly effective at getting you an intense cardio workout without putting any strains on your joints. Hello, joint longevity.
4. Takes Less Space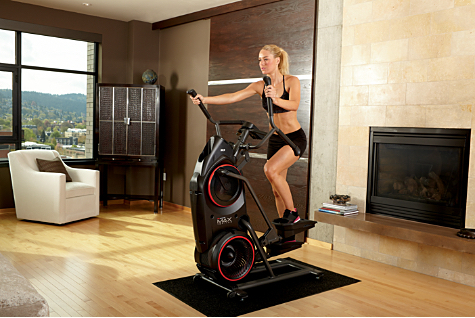 One of the biggest problems people who are too busy to go to the gym or the people who have limited space at the homes face is machines like treadmills and ellipticals take up too much space. Max trainer is a dynamic machine which takes up almost half the space as compared to a treadmill.
5. High Tech
Bowflex Max Trainers have some of the most advanced tracking features. You can track your heart rate by placing your hands on the handlebar or by wearing the chest band which comes along with the machine.
6. Connectivity
This cardio machine comes with Bluetooth connectivity. You can pair your machine with your phone and have all your stats available on your phone in real time. You can then sync your stats with Apple Health Kit or apps like MyFitnessPal. Max trainer also comes with a bottle holder and a place to keep your tablet while you're working out.
7. Cuts The Cardio Time Into Half
This can be the deciding point for many people. Max trainers come with a 14-minute workout program inbuilt. It helps you in strengthening your heart and lungs and improving your endurance and stamina — all while incinerating calories faster than you ever thought possible.
8. User Profiles
Max trainers give you an ability to set user profiles. These profiles adapt to your setting and store all the data about your workouts and sync them to all your desired devices and apps. It's nice to have a record of your cardiovascular activity.
9. Afterburn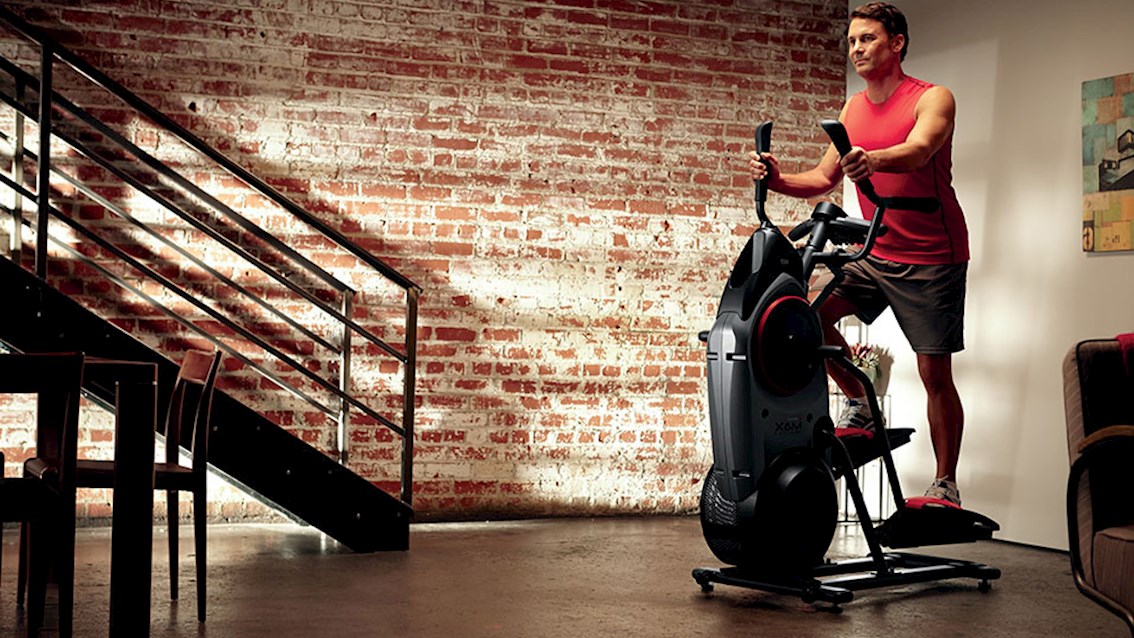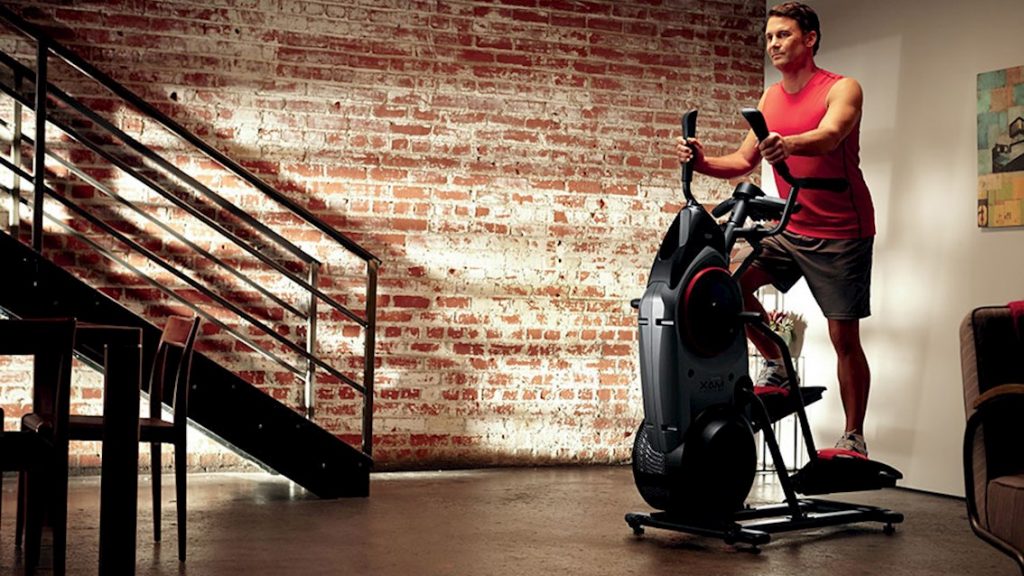 Cardio is one of the few things where an afterburn can be considered a good thing. The 14-minute workout spikes your metabolism so you're burning additional calories and fat for hours after your workout.
10. Resistance Levels And Workout Programs
Like a lot of other cardio equipment, Max trainer have inbuilt programs. Choose between many different fitness modes, including steady state, stairs, calorie goal, fat burn, etc. It has a program for whatever your need and goal is.
Cons Of The Bowflex Max Trainer
1. Price
Max Trainers M7, M5, and M3 are some of the most expensive cardio machines on the market. Other treadmills and ellipticals of similar quality can be found for a lesser amount. You truly need to believe in the product before you buy it.
2. Assembly
The setup of this machine can be a complicated task. If you're not good with mechanical stuff, you might need to pay extra for an additional professional set-up service. This will be the last penny you will ever spend on this machine.
Conclusion
Bowflex has been known to introduce new and revolutionary workout equipment. There is a lot of research backing their products. There is no doubt Bowflex Max Trainers M7, M5, and M3 are some of the best cardio equipment on the market.
If you're looking for a cardio equipment which doesn't take a toll on your joints, these machines are the best option for you. Bowflex guarantees a full body workout with these machines and they deliver on their promise.
May we also suggest: