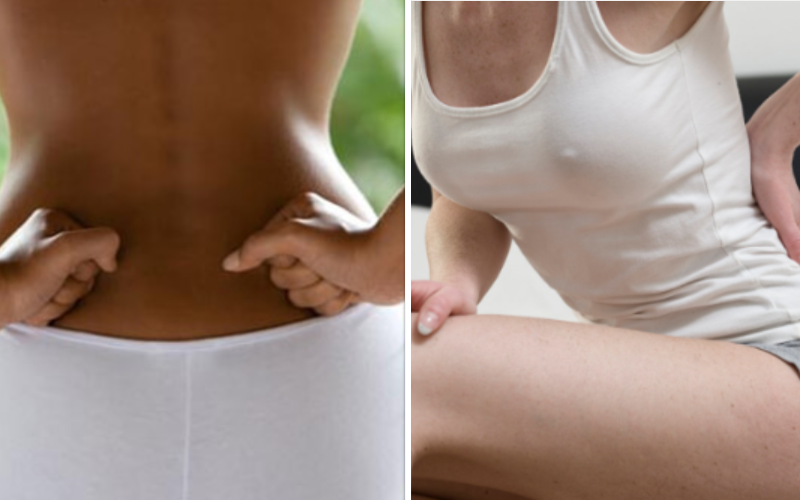 Stretching your body regularly can help a lot to relieve pain and aches in the muscles. It helps to activate those tissues in your body that have been frozen for quite a long time because you spend most of your time sitting at your workplace or in front of the TV, and out of several different types of pains, the worse of them and commonly experienced nowadays is lower back pain.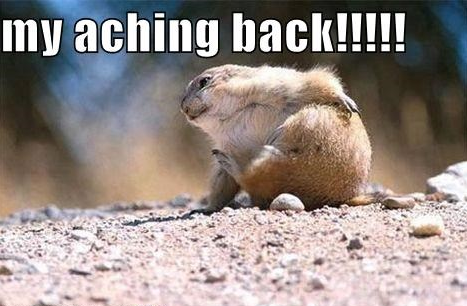 As a result, you can't sleep properly, have fun with friends or even do your workouts at the gym.
So, whether it's just the stiffness, aches or spasms, here's a 10-minute daily stretching routine that will help you get rid of your back pain.
Stretching Routine for Back Pain Relief
1. Knee to Chest Stretch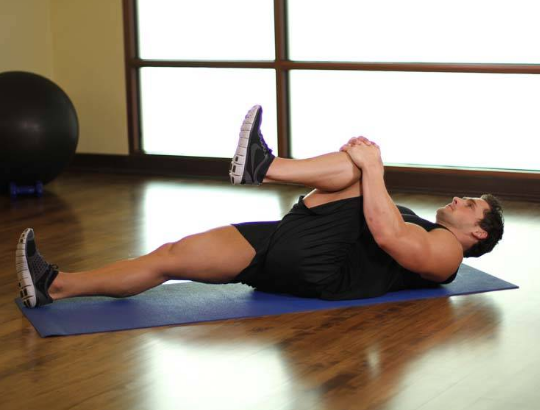 I love to start with this exercise as it dramatically stretches your lower back and gives instant relief along with preparing your muscles for the next stretching exercise. Here is how to perform the knee to chest stretch:
Lie down on the floor and bend your knees. Make sure your feet are touching the floor.
Now, bring your left knee to your chest and using your hands, pull it more towards your chest. Meanwhile, keep the right foot on the floor.
Hold this position for 20 seconds and then gradually lower your leg to the starting position.
Repeat the same for the left knee.
2. Quadriceps Lying Down Stretch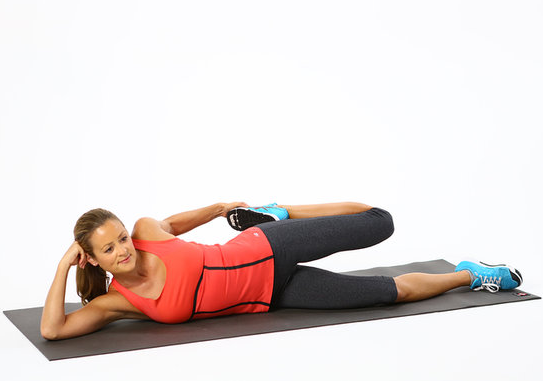 Quadriceps are a group of muscles located on the front of your thighs and have a strong connection with your lower back. They also help in controlling your movements and maintaining balance when you walk, jog, hop or run. Stretching them the right way will definitely help to relieve lower back pain.
Lie down on the floor on your right side. This way, your left leg will be above the right one.
Now bend your left knee and using your left hand, grab the ankle and stretch it towards your hip as much as you can.
Hold this position for 30 seconds and then gradually release the tension.
Repeat the same process by shifting to your left side.
3. Spinal Stretch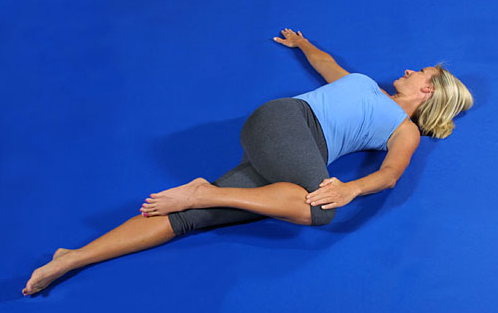 This stretching exercise focuses on the muscles located in your spinal area and helps a lot in improving your posture and relieving back pain. Here is how to perform it:
Lie on the floor and fold the right knee up and place it closer to your left knee. Keep both your arms wide open and flat on the floor.
Now, look towards your right, twist the body from side to side and hold for 20 seconds on each position.
Maintain a slow and fluid motion throughout and focus on drawing out your abdominal muscles for extra support to your back.
This way, you'll be flexing the spine and relieving the pain.
4. Piriformis Stretch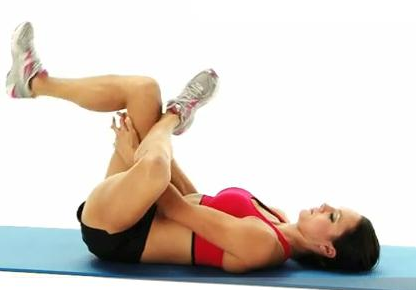 This one is tricky and requires your focus and balance throughout the exercise. Here is how to perform it:
Lie down on your back on the floor. Bend both your knees and place the right leg on your left one in such a way that your ankle is positioned on the left knee.
Now, stretch your arms and grab your thighs and pull them towards your body till the left foot is in a suspended position with your left thigh at a 90-degree angle.
Finally, raise your head above the floor and hold this position for 30 seconds.
Repeat the same process but this time with your left ankle on the right knee.
5. Hamstring Floor Stretch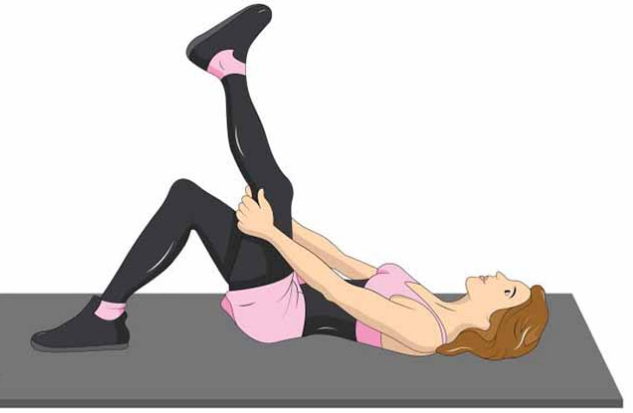 The hamstring floor stretch not only relieves lower back pain but also flexes your flexors.
Lie on the floor and straighten your left leg above your body.
Wrap both your hands around the back of your hamstrings and push against your hands as much as you can.
Hold this position for 30-45 seconds.
Repeat the same with your right leg.
Related Articles: