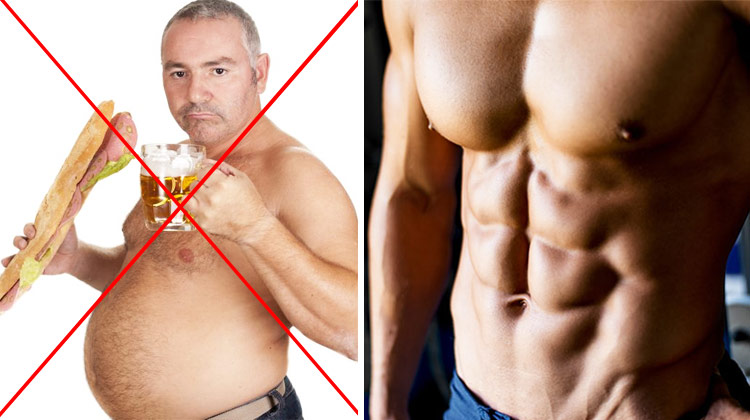 Reducing your calories can be more effective than burning them. Here's where appetite suppressants come in… 
There's a lot of misconceptions out there about adding certain things to your diet to 'miraculously' lose body fat. You've no-doubt heard of ingredients such as Raspberry Ketones being mentioned by the media, so it was interesting when clinical studies proved that nutrient to be ineffective.
Ultimately, losing weight or building muscle mass comes down to one thing – calories in vs calories out. It's as simple as that.
So while there's no such thing as a 'miracle' fat burning nutrient, that doesn't mean you can't make your fat burning journey easier. And fat burners containing appetite suppressing nutrients can do just that.
In this article, you'll learn:
What are appetite suppressants?
Best appetite suppressant ingredients
Best fat burner with appetite suppressant
Appetite suppressants to avoid
Conclusion
What Are Appetite Suppressants?
Simply put, appetite suppressants are ingredients that are proven to help keep you feeling 'full'; this will make it easier for you to avoid junk food and snacks – reducing your total calorie intake and promoting fat loss.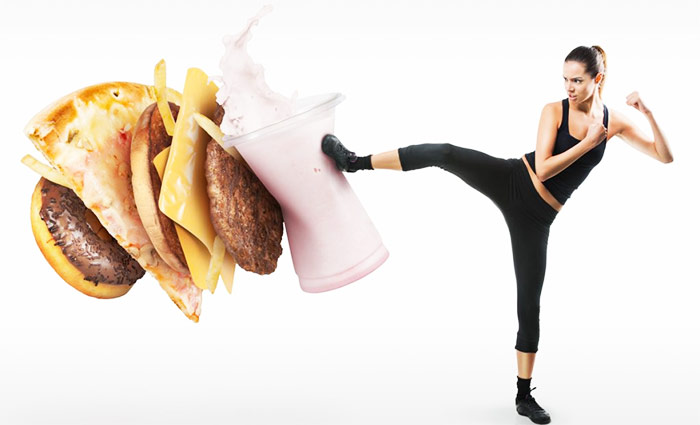 Best Appetite Suppressant Ingredients
Now that you know the reason for consuming appetite suppressing ingredients, you'll understand why many choose to supplement them.
In this section, we'll take you through the best ingredients at getting the job done. As well as showing you the scientific studies that prove that they work.
Check them out:
Glucomannan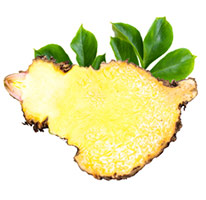 Glucomannan (also known as Konjac Root) is a popular food source in Asia – especially Japan. It's often added to 'hot pots' and has been safely part of many people's diet for decades.
But the reason why it's a great addition to fat burner supplements, is because Glucomannan is able to expand in your stomach; this helps keep you full for longer, and more satisfied between meals.
In case you're skeptical, we'll show you some clinical studies that prove Glucomannan's effectiveness below.
Study
Walsh et al.[1] aimed to determine whether glucomannan was able to promote fat loss in human subjects when consumed in 1g daily dosages.
This overall amount was split-up into two 500mg dosages and taken 1 hour before meals.
After a period of 8 weeks, the results showed that the human participants had lost a notable amount of weight – with cholesterol levels being reduced too.
Here's the exact wording from the study:
"Results showed a significant mean weight loss (5.5lb) using Glucomannan over an eight-week period."
Chilli Pepper Extracts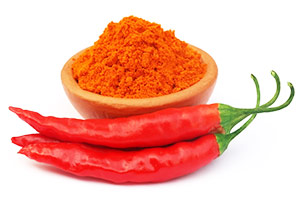 Chilli peppers have gained a great reputation as being 'metabolic boosters', but they've also proven to help suppress your appetite too.
So you can make sure to add chillies to every meal. Or if you don't like chillies, then a better option would be to consume them through fat burner supplements – so you don't have to taste their 'spice'.
Study
A clinical study conducted by Yoshioka et al.,[2] set-out to examine the effects of chilli peppers on appetite (as well as energy intake).
To do this, 10 human subjects were given meals with varying levels of chillies added to them.
The results determined that chilli peppers were able to curb appetite and daily calorie intake.
Here's what the study stated:
"These results indicate that the ingestion of red pepper decreases appetite[…]and energy intake"
Green Tea Extract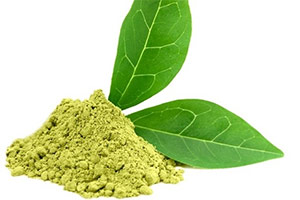 Green Tea Extract is almost always linked to good health and fat loss. This is because there have been numerous studies that have proven it to be reliable at delivering these benefits.
So you probably know that Green Tea Extract is a thermogenic able to boost your metabolic rate. But you might not have known that this nutrient has shown to be capable of suppressing your appetite too.
Study
A study by Rains et al.,[3] examined the anti-obesity effects of green tea catechins. They gave subjects between 270mg-1200mg daily, making sure to measure weight and fat loss.
Ultimately, the study showed that Green Tea Extract was able to promote fat loss. But more importantly for this article, this nutrient also helped suppress appetite too.
Here's the exact wording of the results:
"modifications in appetite, up-regulation of enzymes involved in hepatic fat oxidation"
As that's not very clear, another study provides a more concise result [4]:
"appetite suppression was shown as a result of GTP (Green Tea Powder) treatment."
Caffeine Anhydrous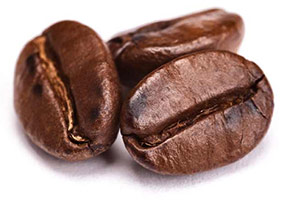 You might be thinking what the scientific term after caffeine means; 'anhydrous' simply points out that caffeine has been dehydrated into powder form, so it can be added into supplements easily.
Most people are aware of caffeine, as it's one of the most commonly consumed commodities in the world, through products such as tea & coffee.
While caffeine is mainly known for its ability to boost your energy levels, studies have shown that Caffeine Anhydrous is also able to suppress appetite too.
Study
Gavrieli et al.,[5] set-out to find out the effects of coffee on weight loss and appetite, by analyzing both normal-weight and overweight/obese individuals.
32 volunteers were given coffee containing either 3mg or 6mg caffeine per kg of bodyweight, or water.
The results showed that:
"caffeine ingested 0.5-4h before a meal may suppress acute energy intake."
Best Fat Burner With Appetite Suppressants
There's a high chance that you hadn't heard about Glucomannan before, or simply don't like the taste of chillies and Green Tea Extract; these things can make it hard to add the best appetite suppressants to your daily diet.
Here's where fat burners come in.
These supplements offer you a great, cost effective way of consuming them, without tasting them or buying them separately to add to your meals.
But the problem is that each fat burner contains different nutrients in different dosages. So we've solved this, by researching the market and finding the best fat burner containing the most effective appetite suppressing nutrients.
Take a look:
Instant Knockout CUT
If you're aiming to shred body fat to attain your dream rock-hard body & abs, then Instant Knockout is the answer.
This fat burner first caught our attention when we saw that Diego Sanchez had used Instant Knockout to make-weight for his UFC fights. We felt if it was good enough for a pro athlete, then it would work for us – and we were right!
Here's a quick review of our experience with Instant Knockout CUT: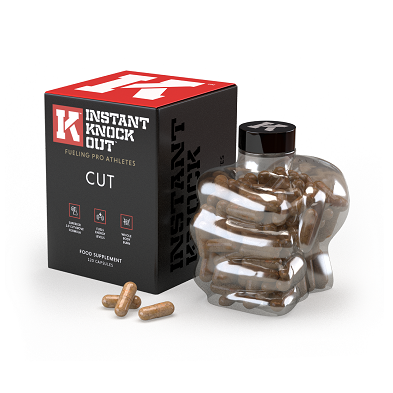 Key Benefits
Snack less on junk food and sweets – Appetite suppressing nutrients will keep you satisfied between meals.
Burn fat at an accelerated rate – Instant Knockout contains tried-and-tested thermogenics proven to shred stubborn belly fat.
No more fatigue while dieting – Keep your energy levels stable while you cut calories in order to lose body fat.
Banish low motivation – CUT focuses on boosting your mood for sustained motivation and to keep you on track to smashing your goals.
Drawbacks
Quick Review
It's rare to find a fat burner containing the perfect combination of thermogenics and appetite suppressants; this boosts your metabolism and makes it easier to cut-out junk food, pushing you towards your weight-loss goals.
It's one of the only fat burners we've found that contains an effective 1,000mg Glucomannan, which is proven to curb your appetite in clinical studies [1], along with Cayenne Pepper Powder, Green Tea Extract and a sensible dosage of Caffeine Anhydrous.
Ultimately, Instant Knockout CUT is a reliable fat burner used by countless people – from Pro UFC athletes to the everyday gym-goer – that'll finally help you achieve your dream 6-pack physique.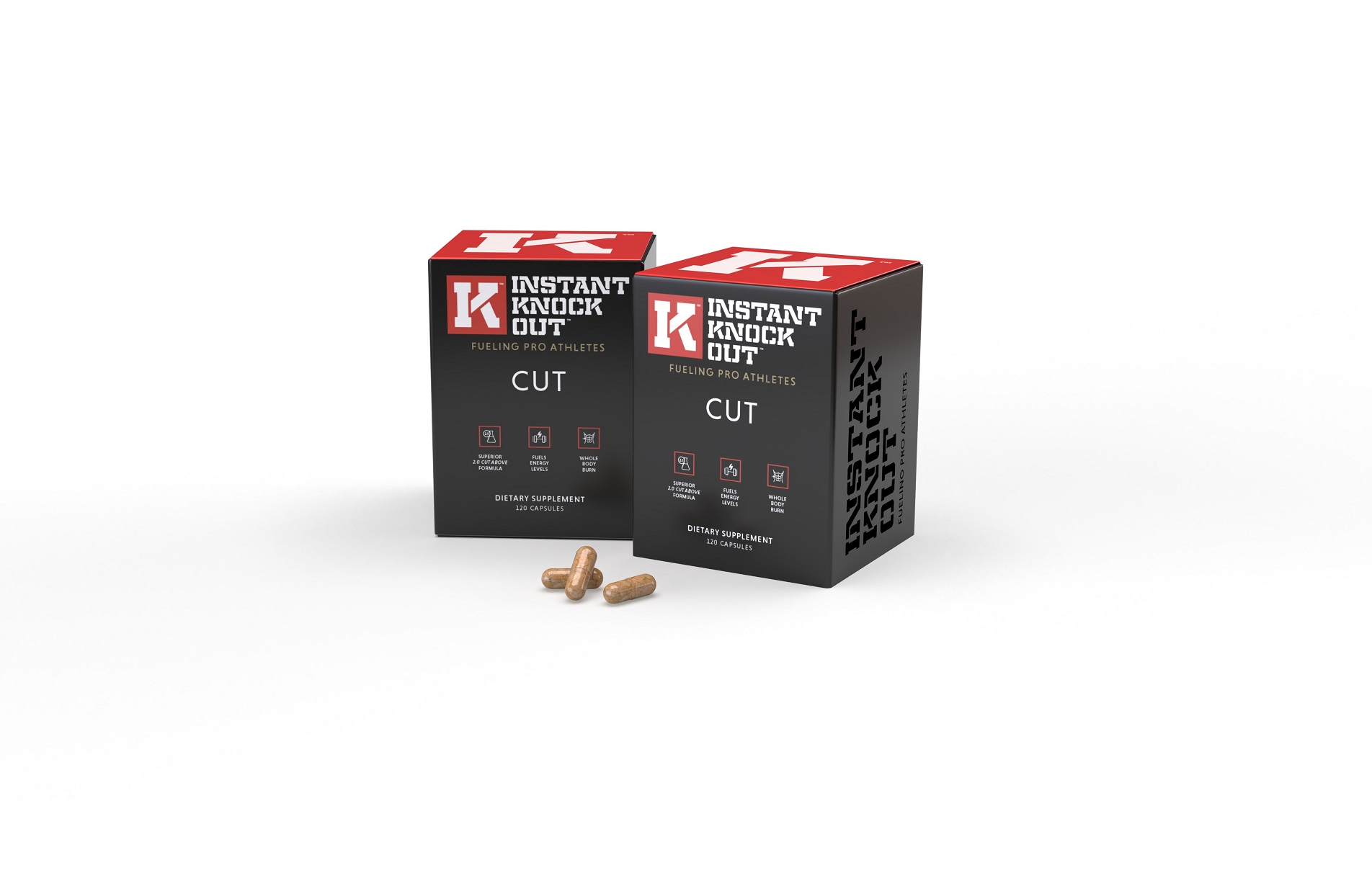 ---
---
Appetite Suppressants To Avoid
Now that you know which ingredients to look for, it's equally important to know which you should be avoiding – to stay safe.
We'll acknowledge that the ingredients in this section have shown to work. However, there's simply no point risking your health when there are safe and effective options available.
Bitter Orange Extract
Also known as Citrus Aurantium, this nutrient has become quite a common addition to fat burner supplements.
Why? Because it's shown to be effective at promoting fat loss and suppressing your appetite.
However, these benefits come at a cost. Bitter Orange Extract has also proven to cause some very concerning side effects, as detailed by the U.S Department of health and Human Services [6]:
"There are case reports of healthy people experiencing fainting, heart attack, and stroke after taking bitter orange alone or with caffeine."
As a result, we recommend you to look for safer alternatives (like the appetite suppressants we've listed further above).
Yohimbe Bark Extract
Yohimbe Bark is taken from the Yohimbe tree (a tree native to western Africa).
It's known to be a stimulant, due to increasing your adrenaline levels in your body, and is believed to be effective at helping subjects lose weight.
So what's the issue? Well, Yohimbe Bark Extract has also shown to cause side effects that you'll want to avoid [7]: 
"Yohimbe has been associated with heart attacks and seizures.
"Yohimbe caused stomach problems, tachycardia (a rapid heartbeat), anxiety, and high blood pressure, according to a study comparing calls about yohimbe and other substances made to the California Poison Control System between 2000 and 2006. People calling about yohimbe were generally more likely to need medical care than other callers."
Conclusion
After reading this article, you should leave with all of the information you came for; we've provided you with the best appetite suppressing nutrients, the best fat burner containing them, and even the ingredients you should avoid!
If you've had a look at different fat burners before, then you might have been surprised that Bitter Orange Extract and Yohimbe Bark Extract could cause worrying side effects. So it shows how important researching ingredients found inside these supplements can be.
Ultimately, there's no point in risking your health when trying to burn body fat. Especially when there are safe and effective options available.
Here at SpotMeBro, we found that Instant Knockout was the safest and most effective fat burner on the market; used by UFC fighters like Diego Sanchez, it's hard to argue against it.
---
---
References: 
[1] Walsh, D. E. 
Effect of glucomannan on obese patients: a clinical study. 
Int J Obes. 1984; 8(4): 289-93. [2] Yoshioka, M. 
Effects of red pepper on appetite and energy intake. 
Br J Nutr. 1999 Aug; 82(2): 115-23. [3] Rains, T. M. 
Antiobesity effects of green tea catechins: a mechanistic review. 
J Nutr Biochem. 2011 Jan; 22(1): 1-7. [4] Chuanwen, L. 
Green Tea Polyphenols Reduce Body Weight in Rats by Modulating Obesity-Related Genes. 
2012 Jun; 10-1371. [5] Schubert, M. M.
 Caffeine, coffee, and appetite control: a review. 
Int J Food Sci Nutr. 2017 Dec; 68(8): 901-912. [6] NCCIH. Bitter Orange
. 
U.S Dept of Health and Human Services. 2016 Sep; Available Online: https://nccih.nih.gov/health/bitterorange. [7] NCCIH. Yohimbe. U.S Dept of Health and Human Services. 2016 Sep; Available Online:  https://nccih.nih.gov/health/yohimbe.