The Top 10 Estrogen Blocker Supplements For Men
As a man, balancing estrogen and testosterone levels is not something that you want to worry about. Once estrogen reaches excessive levels in the body it has many negative effects, such as constant fatigue, decreased testosterone, increased fat tissue, loss of muscle tone, and more.
Anti-estrogens are there to prevent that from happening. When supplementing with an anti-estrogen, you're not only preventing the above from happening, but you're also helping your testosterone levels rise naturally. Having high levels of estrogen in your system negatively affects your sex drive and can also sometimes lead to gynecomastia — the enlargement of breast tissue in men, and in the worst case, cancer.
What anti-estrogen supplements do, is act as an aromatase inhibitor. Aromatase is an enzyme responsible for converting testosterone into estrogen, and by blocking this enzyme you're essentially freeing up more testosterone, leading to more muscle gains, improved sex drive and erections, better sleep, and decreased subcutaneous fat.
This is why anti-estrogen supplementation is very important. When using the right products, great results are guaranteed. This is why we've created a top 10 best anti-estrogen supplements list to help you get those results and live a better, healthier life.
| | Our Rating | Value | Quick Summary |
| --- | --- | --- | --- |
| ANDROSURGE | | $$$$ | Scientifically-dosed, proprietary-blend free, and all-natural estrogen management |
| Estrodex | | $$$$$ | Allows athletes to maximize the powers of free testosterone |
| Conquest 250 | | $$$$$ | Non-hormonal recomposition agent |
| Alphadex | | $$ | Regulates estrogen levels with aromatase inhibitors and selective estrogen receptor modulators |
| E-Brake | | $$$ | Supports hormonal balance, muscle growth, and strength |
| TRIBX90 | | $$$$$ | Ultra concentrated extract, safe for men & women to use |
| Extra Strength DIM | | $$$$$ | Natural estrogen blocker & aromatase inhibitor |
| Core HARD | | $$$ | Supports estrogen control |
| Stoked XT | | $$$ | Encourages optimal hormone levels |
| Erase Pro+ | | $$$$ | Premium cortisol support |
Top 10 Estrogen Blockers for Men
1. ANDROSURGE by Jacked Factory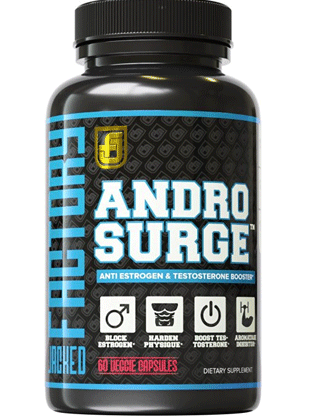 ANDROSURGE
ANDROSURGE by Jacked Factory is like no other. ANDROSURGE is the first scientifically-dosed, proprietary-blend free, and all-natural estrogen management supplement on the market. Featuring research-supported ingredients such as grape seed extract and diindolylmethane (DIM), which have been shown in research studies to reduce estrogenic hormone and help boost free testosterone levels naturally.
One thing noticeable about Jacked Factory is that each ingredient on their formula serves a purpose and is carefully selected for each user to maximize natural testosterone production while inhibiting estrogen production.
ANDROSURGE is all-natural, so there would be no worry to "cycle off" as compared to other supplements on the market that contain harsh chemicals and will shut down natural hormone production. Fortunately, Jacked Factory manufactures all of their products in a cGMP facility in the USA, and is free from unnecessary additives. They also offer a 100% Money-back guarantee if you're not satisfied with your results!
2. Estrodex by S.A.N.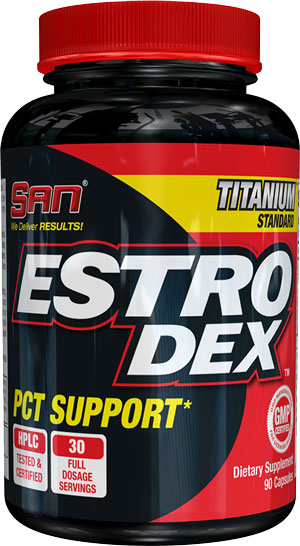 Estrodex
Estrodex by SAN is a simple formula yet a strong anti-estrogen capsule that supports healthy testosterone levels in already normal ranges. Estrodex promotes athletically activated anabolism.
Estrodex acts in two ways; it supports testosterone levels and helps to balance estrogen at normal levels, all while maximizing free testosterone for use for the individual.
Features of Estrodex:
Supports Normal Levels of Testosterone
Promotes Athletically Activated Anabolism
Supports a Healthy Estrogen Balance
Allows Athletes to Maximize the Powers of Free Testosterone
GMP Certified
No Proprietary Blend
3. Conquest 250 by S.A.N.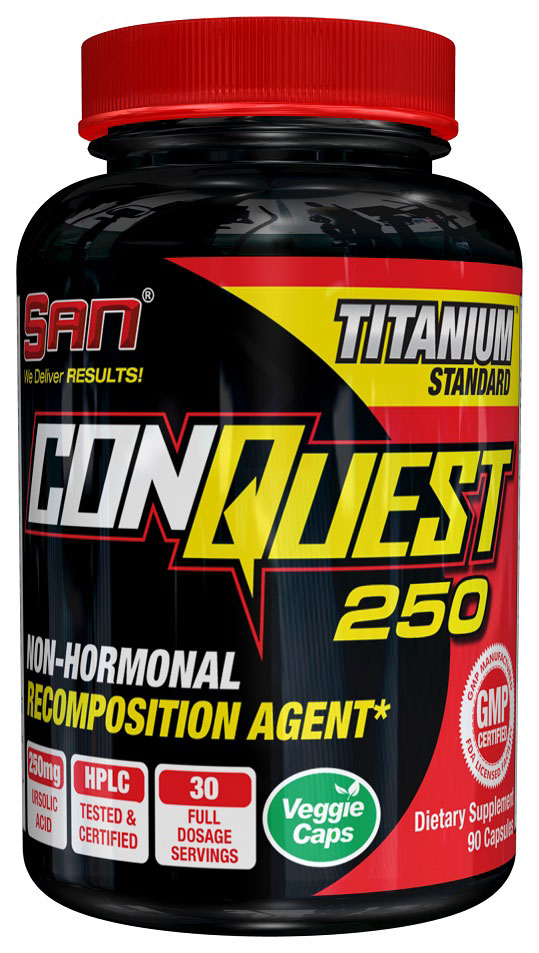 Conquest 250
Conquest 250 is simple and only contains a single product, yet it's highly effective. Ursolic acid is the key ingredient in the product. Ursolic is backed by many studies, some of which have shown it increased fat loss by 50%, and another suggest it reduces catabolism in lab animals by reducing estrogen levels. Conquest 250 may be a good option if you're looking to manage your estrogen levels.
Features of Conquest 250:
Manage Estrogen Levels
Increase Muscle Growth
Promote Fat Loss
Non-hormonal Recomposition Agent
4. Alphadex by Myokem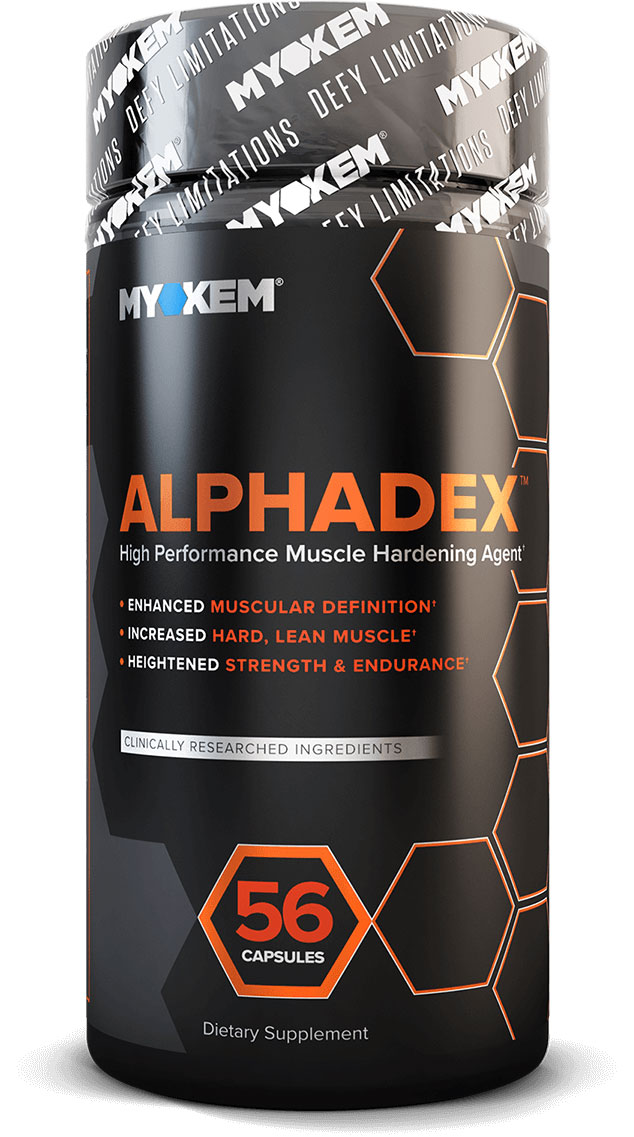 Alphadex
Myokem's Alphadex helps regulate estrogen levels in two ways, which are aromatase inhibitors and selective estrogen receptor modulators. In this 455mg blend, you will find Safflower seed extract, Brassiopsis Glomerulata Extract, Garcinia Mangostana Extract, Acacetin, and Black Pepper Extract.
Features of Myokem Alphadex:
Alphadex Estro-Control Matrix – 455mg
200mg Acacetin
400mg Safflower Seed
50mg Garcinia Mangostana
250mg Brassaiopsis Glomerulata
5. E-Brake by Magnum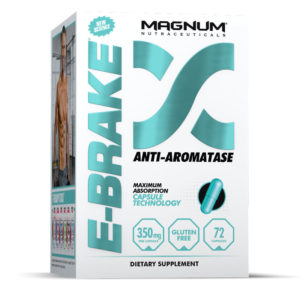 E-Brake
E-Brake by Magnum is not like most anti-estrogen supplements on the market, but don't take the wrong way, Magnum took a more "pharmaceutical" approach to this product, along with the rest of their line as they made some major branding revisions.
E-Brake contains a lot of anti-estrogen and hormonal balance ingredients. However, there is a lack of conclusive research at this time to ensure exactly how powerful this product is. The price-point is also not where we'd hoped for a 24-serving size package.
Features of E-Brake:
May Support Hormonal Balance
May Support Muscle Growth & Strength
Aid in Fat Loss
Decrease Water Weight
Support Sexual Health
May Help Optimize all Aspects of Physical Performance
6. TRIBX90 by ALLMAX Nutrition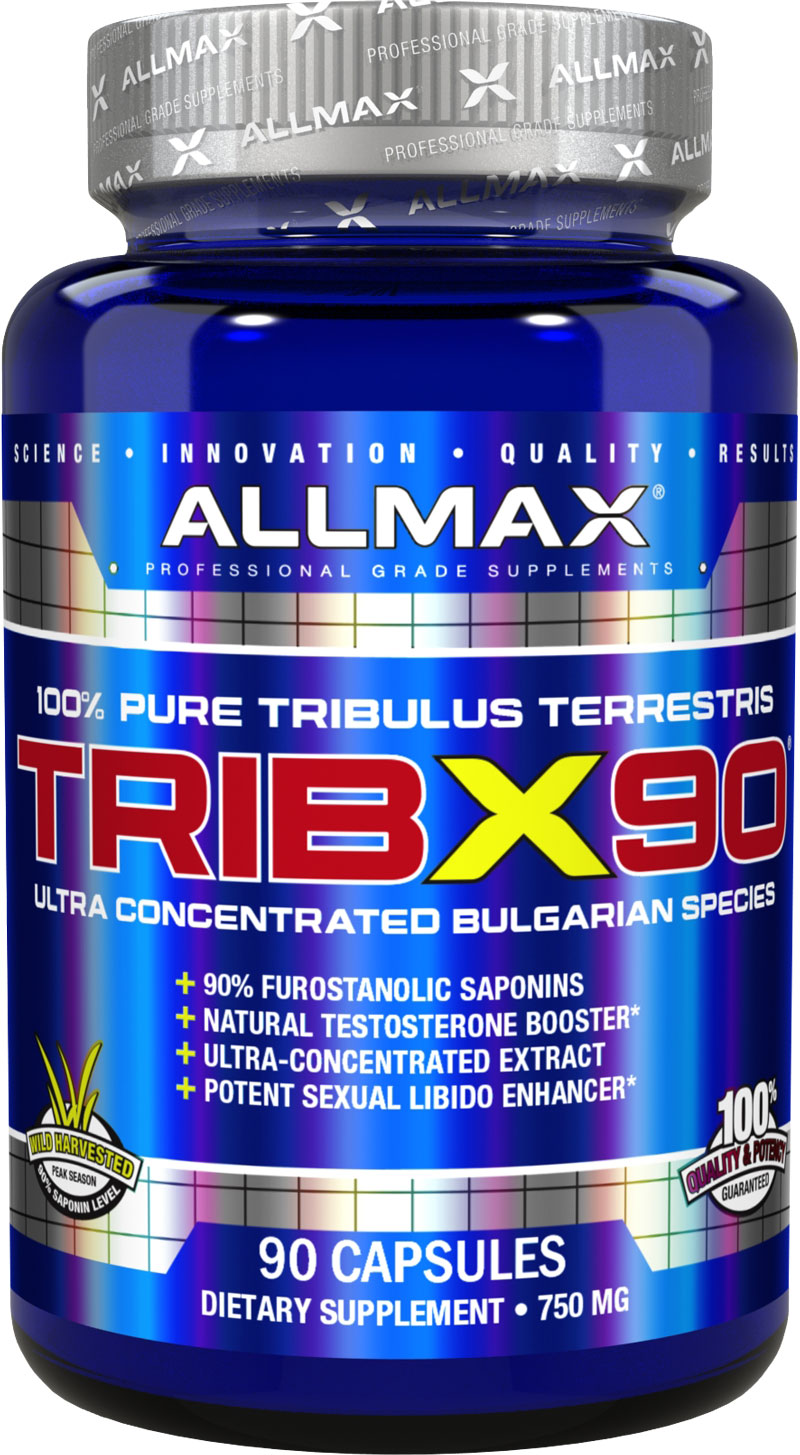 TRIBX90
TRIBX90 contains 100% Bulgarian Species Tribulus Terrestris, that has been shown to contain high levels of steroidal saponins, which in turn promotes muscle gain and enhances athletic abilities. Tribulus Terrestris is the main ingredient and is also quite popular among athletes looking to maintain optimal testosterone levels during training.
The main herb, Tribulus Terrestris, is harvested by hand in the wild during the peak of its season, which is one month out of the whole year. The reason behind this is to ensure the highest levels of total concentrated alkaloids of steroidal saponins, which is a whole 90%.
Features of TRIBX90:
Each capsule contains a minimum of 90% Saponins-Double that of many Tribulus products
Safe for men & women to use
Ultra concentrated extract
Potent sexual libido enhancer
7. Extra Strength DIM by Evolved Organics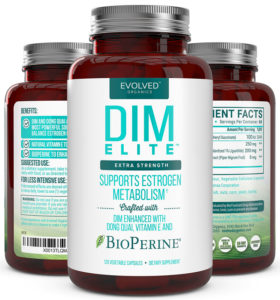 Extra Strength DIM
Extra Strength DIM by Evolved Organics is a straightforward formula, containing only DIM, Vitamin E, and Bioperine Black Pepper Fruit Extract. DIM reduces the effects of estrogen on the body by being a natural estrogen blocker, aromatase inhibitor, and prevent potent forms of estrogen into less potent forms. This is added with vitamin E and BioPerine to enhance bioavailability and absorption.
Features of Extra Strength DIM:
DIM – 250mg
BioPerine Black Pepper Fruit Extract – 6mg
Vitamin E – 100IU
Natural Estrogen Blocker & Aromatase Inhibitor
GMO & Gluten Free
8. Core HARD by Core Nutritionals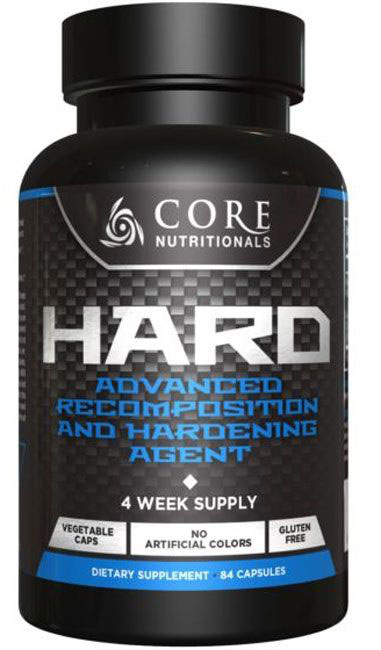 Core HARD
Core HARD by Core Nutritionals was developed to create the most advanced ultra-hardening and recomposition agent on the market. Not only does it do this but with added DIM (Diindolylmethane) of 200mg, it will block estrogen. Core HARD contains both modern, cutting-edge compounds, and traditional herbs to create a balanced approach to delivering hardness. One of the downsides to this product is the price-point for a 28-serving is higher than average.
Features of Core HARD:
Supports Estrogen Control
Hardening Agent
Recomposition Agent
DIM – 200mg
KSM-66® Full-spectrum Ashwagandha root extract
9. Stoked XT! by AI Sports Nutrition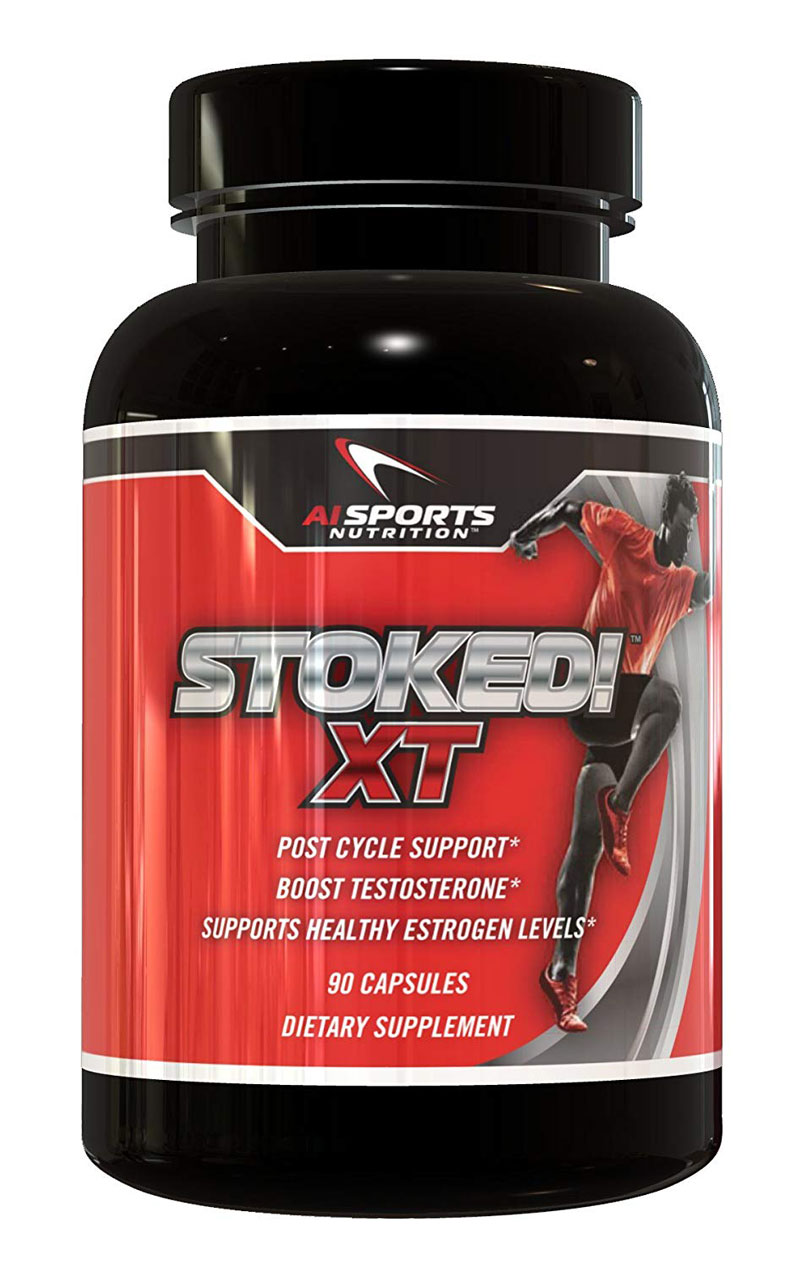 Stoked XT!
AI Sports Nutrition's Stoked XT is designed to promote fat loss, sexual health, and optimal hormone levels. This product contains Boron, a mineral that plays an essential role in testosterone production. It is a good product if you're looking for a testosterone booster and an estrogen blocker. Other benefits are of antioxidant and diuretic properties. It contains no proprietary blends. However, for only a month supply it will cost above average.
Features of Stoked XT:
Encourages Fat Loss
Optimizes Sexual Health
Optimizes Insulin Response
Encourages Optimal Hormone levels
DIM – 250mg
10. Erase Pro+ by PEScience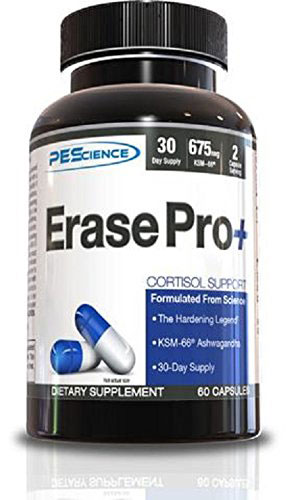 Erase Pro+
Erase Pro+ is formulated to give you an array of benefits such as increasing free testosterone levels and giving you that dry, hard look that you've always wanted.
Erase Pro+ contains a special ingredient: KSM-66® Ashwagandha. This ingredient has been shown in scientific studies to support hormonal balances in healthy adults, especially with testosterone and cortisol. We know all about testosterone, but what many are unaware of is that cortisol has a negative effect on us when elevated in the wrong situations, like being stressed from work. KSM-66® Ashwagandha helps negate these negative effects by keeping cortisol in check.
Features of Erase Pro+:
Premium Cortisol Support

With KSM-66™

Legendary Hardener

1,000mg Proprietary Blend
[Updated: February 2019]