Most people would rather not have a run-in with a cop if given a choice. But we might take our chances when it comes to New York police officer, Samantha Sepulveda. Samantha hits the tough streets of Long Island by day and shows off her marvelous curves by night.
That's right, this sexy cop doubles as a lingerie model and runs a popular Instagram account in her off time. And after one look at her, it's not hard to see why her Instagram profile is so popular. But this does raise a few questions. Mainly, doesn't her being so attractive make things hard on the beat (no pun intended). Well, let's take a closer look at Samantha's life and see. Here she is in a behind-the-scenes clip from a tequila ad.
According to Samantha, she very rarely has to grapple with unsavory individuals when she's on her beat. She says her looks give her the ability to talk most men into handcuffs, and they come with her willingly (again, no pun intended).
When asked about catching perps, Samantha said, "With a female officer, their guard is lowered. There's less aggression and the situation is defused." She also recalled a time when she was on patrol and a man, who had beaten his wife and threatened to kill the cops chasing him, was so overwhelmed by her beauty that he just froze. She even claimed the man asked her on a date as she was arresting him. This might sound far-fetched until you look at her that is.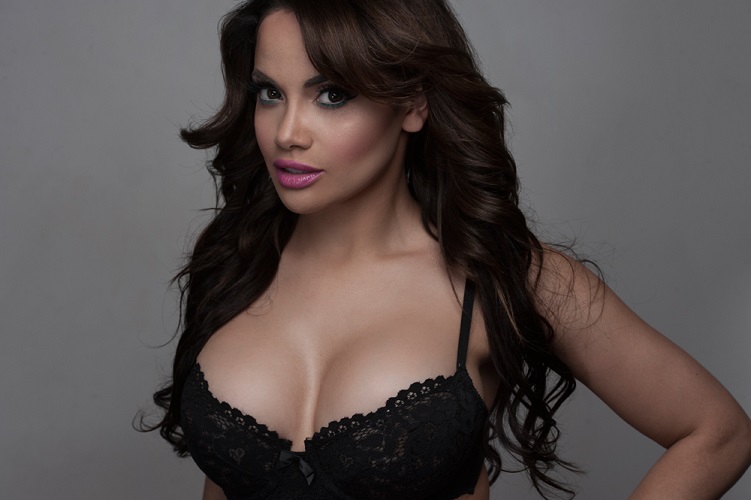 Samantha became a cop in 2010, and three years later was invited by a friend to model in a runway fashion show for their lingerie company. This led the beautiful 32-year-old cop to travel the world in her off time, modeling underwear in the UK, Spain, Australia, and Nicaragua. This worldwide modeling gig might seem as if it would interfere with her day job, but she claims this isn't so.
Samantha has said she makes sure to keep it professional while on duty; going make-up free and tying her hair back while in uniform. And after clearing $143,000 last year, (according to the New York government website) it's easy to see why she hasn't quit the force to pursue modeling full time.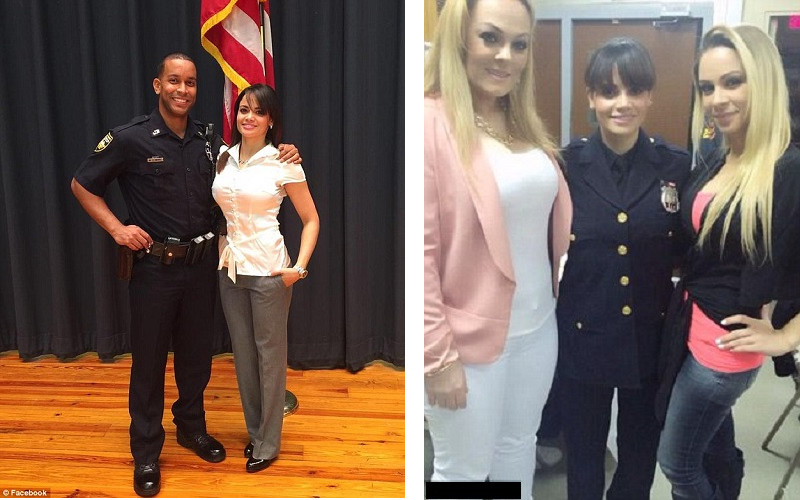 Now, she does admit her raunchy online campaigns have raised some eyebrows at work, (most likely from her fellow cop's wives) but she insists her sexy shots are her way to "celebrate a woman's body." She also stated that many of her male police colleagues moonlight as plumbers or electricians. So, she doesn't see what she does as anything different; it's just a side job.
But she does have a piece of advice for anyone who has a problem with her extracurricular activities. "If people find the (photos) offensive, close your eyes!" Well, we are pretty positive that most guys aren't going to close their eyes when she's around. Nor can we think of anyone who would want to.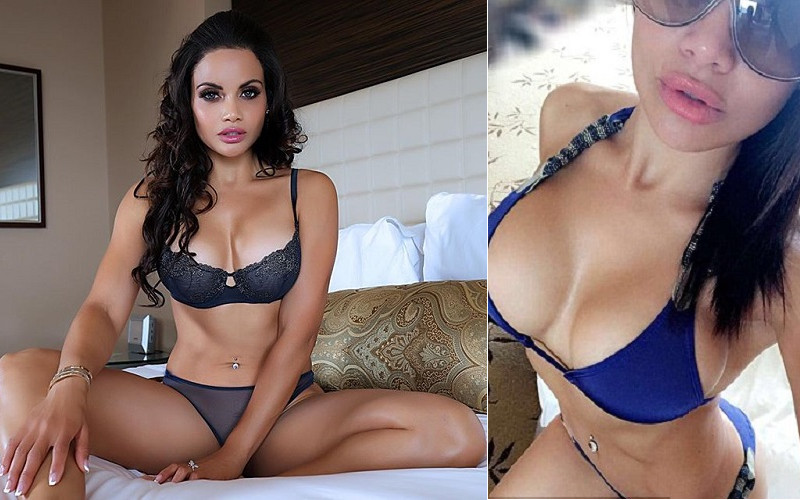 While it's safe to say plenty of guys wouldn't mind if Samantha were to stop and frisk them, she is still a real cop. So, if you are in the Long Island area and see Miss Sepulveda on duty, show some respect. Or you're likely to get yourself thrown in the clink for the night.
If you enjoyed this article, share it. Then check these out: