"There is no such thing as overtraining. You're either under eating or undersleeping."

– Rich Piana
Rich, we're going to go with a hard "false" on that one, but with one caveat. If you're mainlining enough Tren, EQ, and Growth Hormone to clean out all the dealers in Venice Beach, then overtraining is the least of your worries.
All Things Piana
Where did this fitness phenomenon come from? What clandestine East German lab did he emerge from? In fact, the story isn't anything close to fantastical, it's rather common. Rich Piana started as many of us gym rats did, eyes locked on the gains. Young, hungry, ready to make his mark, the California kid was bludgeoned by the realization that no one makes it in bodybuilding without steroids.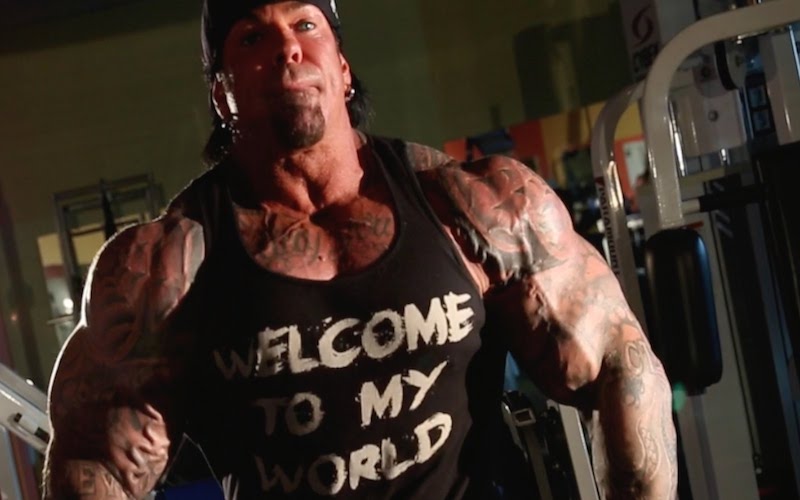 We all were struck by this truth at one time in our lives; however, Rich's reaction took him down the syringe lined road to the icon he is today. Full commitment. Now at 45, Piana is rampaging YouTube with advice that would make an exercise physiologist cringe and a tattooed, hulking physique that is irresistible click-bait to all who glimpse it. We give to you The Piana Gallery.
Exhibit A
Here's a handful of context.
Our only question is – "Who bought all the chicken?"
Exhibit B
Deadlifts and tequila. Spoiler alert, surprisingly no one dies.
We can all respect this savage for gutting out eight-hour arm sessions, and relentlessly seeking development, but he took a running start and leaped over the line of reason some time ago.
Shock and Awe on next page…
Exhibit C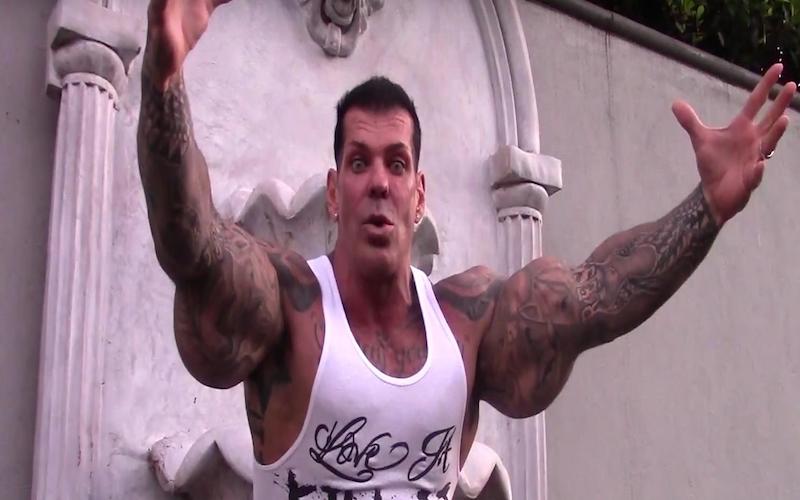 His triceps may have their own gravitational pull, and we're fairly certain he's wearing eyeliner.
Exhibit D
Rich happens to keep friends reminiscent of Greek titans, gatekeepers, and other such characters found in fever dreams. Enter, Martyn Ford.
The Piana gallery could wind down countless halls, and innumerable pages. However, all good (shocking) things must end. The silver lining to this chemical cloud that is Rich Piana may be the fact that some have been inspired to lift by his rants and feats of breathtaking freak-ism, but at what cost?
Be inspired, be awed, have a laugh, but keep in mind that these training techniques and "nutrition" tips are meant for individuals like him. We sincerely hope that Rich stays around for another decade or two; with that being said, playing chemist without a degree eventually catches you. Fingers crossed.
Enjoy one last montage of the transformation from gym rat, to king of the gym rats.
You may also be interested in: