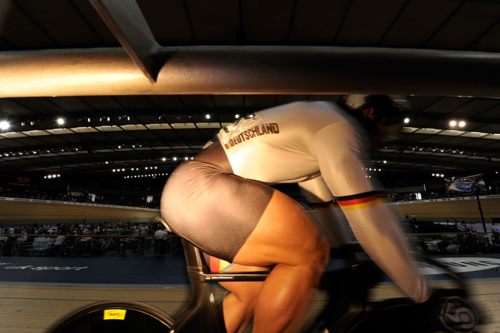 Robert Förstemann is a German sprint cyclist. By appearance, his legs hold an incredible reserve of power for hustling down that track. Can you imagine how hard it is for this human chicken thigh to find a pair of decent jeans?
Robert Förstemann Steroids p>
Here is a shot of him in comparison with another sprint cyclist: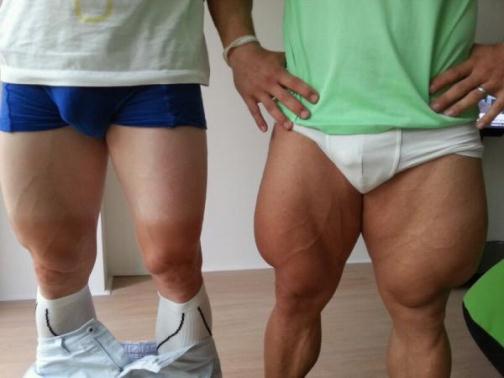 Here is a shot after a race: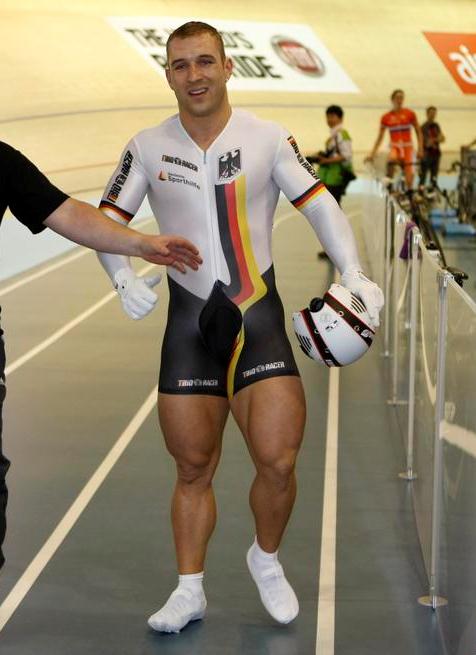 Here is a video of him training legs with some squats:

Here is a video of him doing what he does best in life, pedaling:

These sprint cyclists can reach average speeds up to 45 MPH during races.