Shawn Ray has given his opinion of each contestant, analyzing their strengths and weaknesses.
The most anticipated bodybuilding competition of the year is upon us again. Today, the Mr Olympia show begins, with the Olympians being open for 'meet and greets' from 7-8pm (depending on whether you've bought VIP Packages).
However, the question that's always asked every year is "who will win?".
Well, while we're not fortune tellers, a former Mr. Olympia competitor and bodybuilding icon, Shawn Ray, has given his analysis of the 2017 show.
Shawn Ray's Analysis
In a video for Generation Iron, Shawn Ray has given his opinion of each individual competitor involved in the Mr Olympia 2017 contest.
Without wasting anymore time, we'll get straight to the point and show you what he said. Check it out:
Phil Heath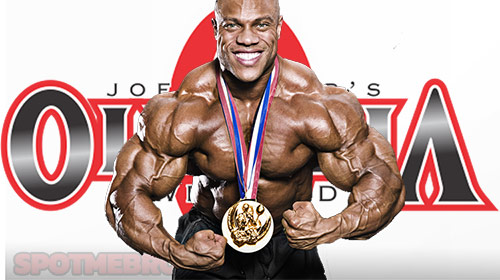 Who better than to start with, than the reigning Mr. Olympia champion?
Shawn Ray began the video by backing 'The Gift' to win this year and add his 7th Mr. Olympia. Not only would this be an impressive achievement, but it would also mean that Phil Heath would equal Arnold Schwarzenegger's record too.
If Phil hasn't already cemented his place among the legends of the sport, then a 7th Mr. Olympia trophy would definitely ensure his spot. The question would then be whether he would compete next year and try and match Lee Haney & Ronnie Coleman's 8 trophy record.
Here's what Shawn Ray said: "I don't do predictions, but it's pretty safe to say that Phil will win his 7th Mr. Olympia title, and tie 'the governator' Arnold Schwarzenegger with 7 [Mr Olympia titles], joining a very exclusive elite group of guys."
Brandon Curry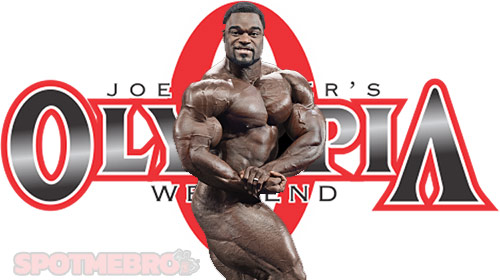 Born and raised in Tennessee (USA), Brandon won his first competition in 2003 (the Supernatural Bodybuilding Championships).
Since then, he's quickly risen through the ranks, earning a place in the Mr. Olympia 2017 after winning the Arnold Classic in Brazil.
He's been predicted to place in the top 10, with Shawn Ray backing him to prove himself among the 'big boys'.
Here's what Shawn Ray said: "Right now, Brandon Curry is probably the bodybuilder of the year.
"He pretty much uprooted himself from his 4 children and IFBB Pro wife, Brandy Leaver, to train over in Quwait to train at the Oxygen gym.
"And what happened? He goes over to New Zealand and wins, beating the likes of Dallas McCarver. Then he goes over to Australia and wins the Arnold Classic in Australia and Brazil.
"Right now at about 5ft 6, Brandon Curry is talking about coming in at around 230lbs. I believe he's in the top 10, but how far in the top 10 lineup, i'm not too sure.
"I think he's got a lot to prove, and he's going to do that this year."
William Bonac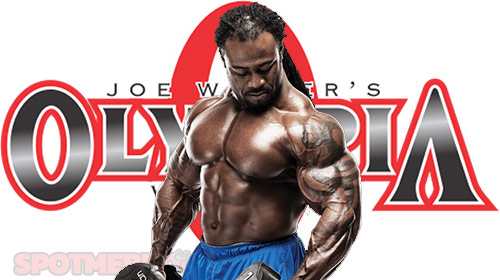 One of the lesser known bodybuilders in the Mr. Olympia 2017 lineup, the Ghanian-born IFBB Pro made his first appearance in this prestigious competition last year (2016).
He placed 5th, gaining respect in the industry. As a result, he'll be looking to improve on his performance and try and penetrate the top 3 this year.
"Here's what Shawn Ray said: "Willian Bonac. He took 5th place last year. 5ft 6, he's a pocket rocket representing the Netherlands.
"He's got so much muscle crammed into such a tiny little frame, that if he's not careful, he might spill over trying to get bigger and take himself out of the top 5 [this year].
"But if he comes in anywhere like he did last year, he can serve notice to several of those guys; most notably, the ageing Dexter Jackson."
Dexter Jackson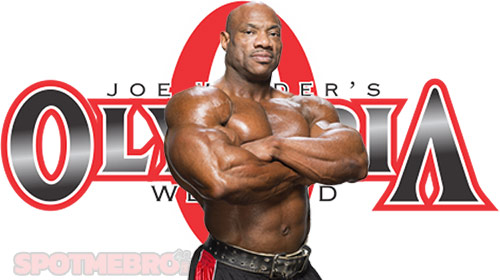 Next up, is bodybuilding legend, Dexter Jackson. He's won the most bodybuilding titles in history, and proved that he's worth talking about, after placing 2nd in the 2015 Mr. Olympia at 45-years-old.
In fact, his first Mr. Olympia appearance was in 1999, which should accurately depict how long this guy's been around for. He's won both the Mr. Olympia and Masters Olympia, and he's definitely one to keep an eye on this year.
Here's what Shawn Ray said: "Dexter Jackson is the winning-est bodybuilder of all-time. He's got 9 Arnold Classic titles to his credit and he can add that to the 2008 Mr. Olympia championship that he won, along with the Master's Mr. Olympia championships.
"There's no bodybuilder more decorated, in the history of the industry, than last year's 3rd place finalist.
"Why do I call him old? Because he's OLD! He's gonna be something like 48 in November, but man, nobody is doing the business of bodybuilding like Dexter Jackson.
"Dexter Jackson is one of those guys that just gets better as he gets older. On paper, you have to count him in the top 3."
Mamdouh 'Big Ramy' Elssbiay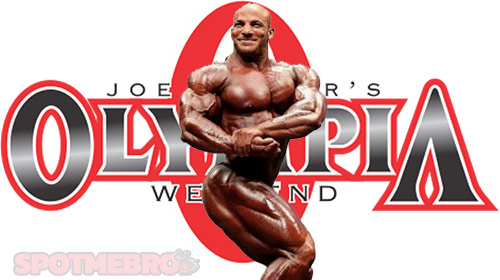 This bodybuilder from Egypt is known as 'Big Ramy' for a reason – he's HUGE.
After winning the Arnold Classic Brazil in 2015, alongside numerous Mr. Olympia appearances in the past, he's become recognized as a great talent in the industry.
Whether or not he can place within the top 3 remains unknown. But we're sure that bodybuilding fans around the world will be keen to see Big Ramy on stage.
Here's what Shawn Ray said: "Right now, we've seen a couple of pictures online and he's very dry and hard. He's headed in the right direction.
"He's switched up with his training and working with Chris Comier and a whole new crew. 2 weeks out from Mr. Olympia, he's looking like he IS Mr. Olympia. He's been improving as he continues to compete."
Shawn Rhoden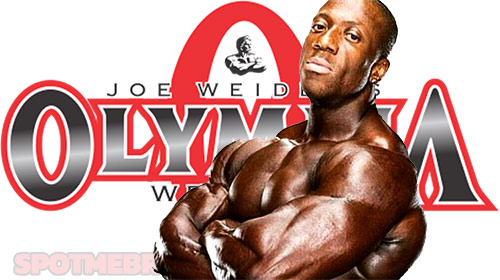 The 'Flexatron' is seen as one of Phil Heath's main competitors this year. In fact, Shawn placed 2nd last year, proving this point.
However, Shawn Ray believes that Flexatron won't be as strong this year. This is controversial, but only time will tell when he steps on that stage later this weekend.
Shawn Ray said: "Shawn Rhoden was last year's first runner up. He's one of those guys that had a beautiful body and on stage by himself, he looks like a work of art.
"However, you can see his weaknesses when a guy like Phil Heath stands next to him – especially on his triceps and his back.
"Right now, his best bet is to come in dry and hard. He was criticized last year for not keeping it very dry and hard last year throughout the show.
"He has to fight very hard to be in condition to hang on this year. I don't believe Shawn Rhoden is going to be the threat he was a year ago."
Other notable contestants
Lionel Beyeke
Roelly Winklaar
Cedric McMillan
Victor Martinez
Gerald Williams
Michael Lockett
Josh Lenartowicz
Johnnie Jackson
Nathan de Asha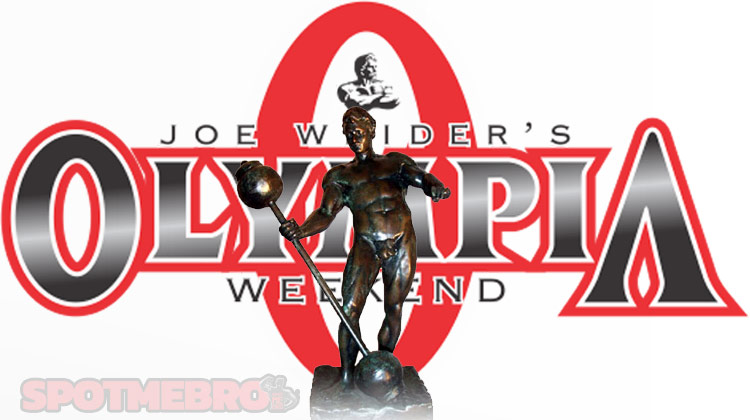 Summary: Phil Heath Backed To Win 7th Mr. Olympia
After Shawn Ray's in-depth analysis of the numerous bodybuilders this year, it's easy to see why it'll be widely viewed around the world.
The likes of Dexter Jackson and Shawn Rhoden could make up the top 3, but Shawn Ray only had 1 name when predicting the winner of the Mr. Olympia 2017: Phil Heath.
Shawn Ray finished the video by saying: "The Mr. Olympia is right around the corner. 53 years, this competition has been going on.
My money right now, is gonna be on the defending, reigning champion – Phil Heath."
See the video below:
Comment Who You Think Will Win!
Give us your thoughts in the comments section, and see if you can correctly predict this year's winner!