Following the crowing of any Mr Olympia, one question always surfaces. It's either from angry competitors, gutted fans or golden era legends.
The one question is, 'What the f*ck. Was that Mr Olympia fixed?'.
We're not here to punch holes in the victory of anyone who holds a Mr Olympia title, we're going to pretend, for this article at least the IFBB is a completely unbiased and fair federation.
Instead we are going to take a look at the facts and previous claims, to help see if there is any way someone could actually say 'Is Mr Olympia 2017 Fixed?'.
Lee Thompson certainly the thought so. The ex judge left the IFBB and Mr Olympia to start his own federation , the NPC.
Lee left after the 2014 Olympia that was an extremely close contest with Phil Heath and Kai Greene.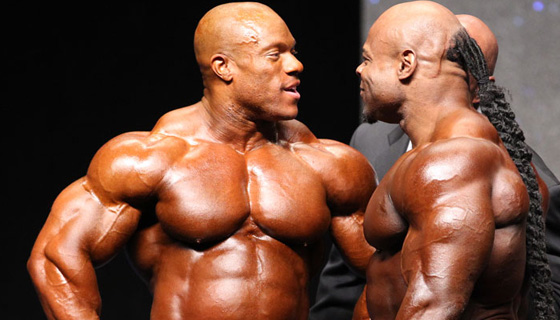 Secret Code
Thompson said in an interview that the IFBB Pro League president walks up and down the judges table and will mention a competitors name and that they 'Look good'. Apparently this is a bit of code.
This basically means that the judges should look at that competitor favorably.
How does the President apparently decide on which competitor looks good?
It's basically all to do with which supplement company or magazine they are working with, according to Thompson.
Now these are some pretty big and pretty shocking claims. Is there any truth? It's hard to say.
With Thompson starting the NPC shortly after, with an eye of fair and digital judging, it may have been this interview could have been a bit of a dig at the IFBB and a bid to help build his own company.
But what about previous years in the 70's and 80's which were even more controversial.
Arnold vs Sergio
This historical rivalry is something that still causes debate today. And certainly raises the question about potential foul play within the Olympia competitions.
In 1972 Arnold would go on to win his third Olympia title. Beating Sergio Oliva.
Oliva had faced a ban the year before, letting Arnold walk away with the title in 1971. This then let Arnold be built up the 'next big bodybuilding star' and built up some hype for their meeting at the next Olympia.
But when Sergio returned in 1972, he brought the best condition of his career. With many seeing him deserving of the title without question.
How then, did Arnold win? Speculation still goes on that this was a fixed Mr Olympia, and Arnold needed to win in order to build himself, and the brand up even further.
Interesting.
Which leads us on nicely to the 1980 Mr Olympia.
During this competition that took place in Sydney, Arnold would again take the victory. But, with disappointing conditioning, a lack of muscle size and mass, how did he do it?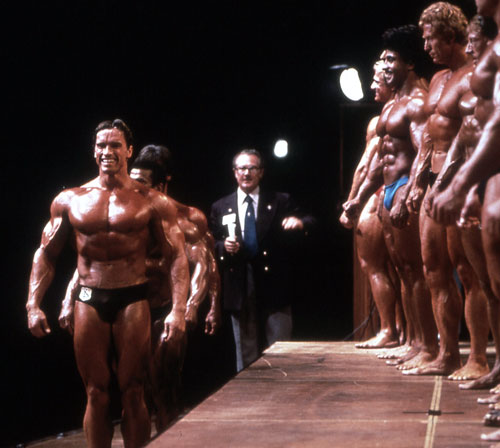 It's thought that Arnold was going into that competition to 'school' a new generation of bodybuilders. Instead he was met with fierce and better competition.
As soon as it was announced he was the winner, many competitors walked furiously off stage and boos erupted from spectators.
With Paul Graham, a very close friend of Arnolds serving as the promoter of the contest that year, it's almost a little too coincidental.
Was the IFBB protecting the Arnold brand once again?
Is Mr Olympia 2017 Fixed?
With so many stories about fixes in the Mr Olympia competition it's impossible not to question the validity of it.
Whilst judging may have tightened up slightly and there is every possibility that Lee Thompson's claims are lies, it's still pretty hard to put your full trust in the event after the 1980 Olympia.
We're not sitting here saying it is fixed or it isn't, but it's probably worth questioning.
Money is the main driving force behind the Olympia. Sponsorship deals are worth millions of dollars, and the sponsors of the winner stand to make a fair old wad.
Phil Heath, with his current conditioning could take home his 7th title. Which would be unsurprising. But, due to the nature of the Olympia and the money involved would still probably see people calling the event a fix.
Mr Olympia 2017 and Kai Greene
Kai Greene was extended a special invite to 2017's Olympia, but hasn't really accepted or declined.
After the 2014 battle between the too there is speculation that Kai hasn't returned because he simply cannot beat Phil to the title.
This is absolutely gutting for fans, as regardless of Kai's condition, he's a great match up and see's Phil pushing as hard as possible whenever they compete.
Is Mr Olympia 2017 Fixed?
We doubt it, but everyone holds their own opinion on Mr Olympia titles and if they are fixed or not.
Looking at past evidence it's easy to see why the validity of each Olympia is drawn into question.
But with more of an audience than ever before, fixes would most likely be too obvious and too controversial to stand up against a global audience of angry, jacked bodybuilding bros.
You can see who's competing at this years Olympia here.