Mayweather knocks out McGregor in the 10th round after a fierce build-up.
Here we have the results of the fight guys, after a lot of waiting it's finally here. It wasn't what we were expecting but Mayweather won the fight in the 10th round in a the fight of the century that generated an estimated $600m.
It was a battle of two champions that fought their hardest. No matter if you think the fight was fixed or not, you can't deny the effort McGregor and Mayweather put into this battle of the champions.
Mayweather fought hard but he was hit with some serious punches from the undefeated MMA Pro.
McGregor is known for his brutal attacking tactics, where he walks straight into the fight, and last night was no different.
On the other hand, Money Mayweather's years of experience payed off. He out paced McGregor in a number of rounds with some clever skills – all of which Mayweather puts down to his fathers teachings.
Held in the city of Las Vegas, and in the MGM Grand, McGregor and Mayweather proved to the world of boxing that it's possible to transform your skills and a fighter from MMA into boxing.
We're sure this wont be the last time we see McGregor in a boxing fight – there's a lot to come from this hopeful boxer.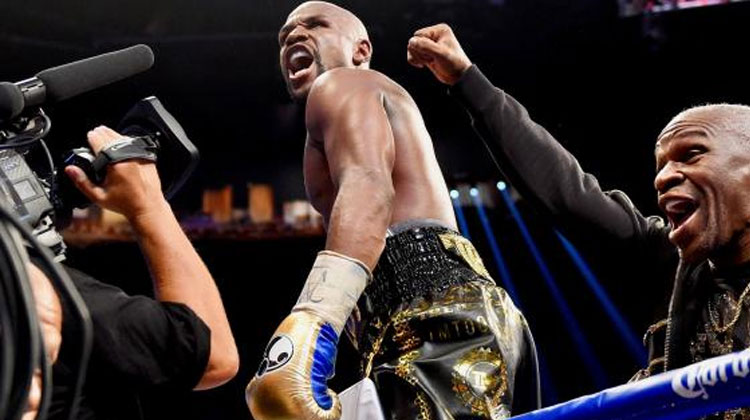 Could This Have Been Predicted?
In the lead up to the fight, McGregor was all trash talk saying things to Mayweather such as "this old man is out" and "I'm in another league compared to Mayweather."
In the last conference before the fight, McGregor looked nervous, while it was clear to see Mayweather was in total control.
Perhaps it was because it was Mayweather's realm, and McGregor was out of place being from an MMA background.
Either way, it was Mayweather who was in complete control before the fight – maybe this had something to do with his sponsors? He's not called 'Money Mayweather' for no reason… right??
Ultimately, the UFC champion couldn't beat the odds and win against the best defensive boxer of all-time.