So you think your life is tough, or maybe you don't have the time to workout because you're too busy, right? Or perhaps you have been working out and not getting the results you want? Well, here's the dose of motivation you've been seeking.
Arnold Schwarzenegger, Ronnie Coleman, Kai Greene, Jeremy Buendia — all great athletes. But have you ever wondered about a person who lost his legs in a tragedy and still became one of the greatest bodybuilders? Well, we're talking about none other than Nick Scott, the Wheelchair Bodybuilder.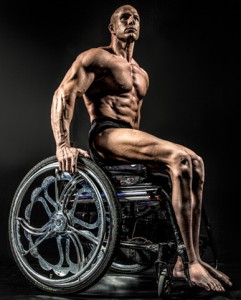 Nick was a normal high school kid with a love of football and girls, much like anyone else his age. A love for the ladies is a common factor among any bro. Everything was going fine until August 17, 1998, when his life took an unexpected turn. A horrible car accident saw Scott paralyzed from the waist down, leading doctors to bluntly tell the young athlete he would never be able to walk again.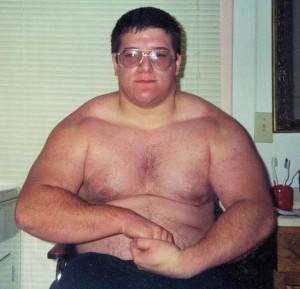 The conditions got worse as Nick fell into a depression and became obese, tipping the scales at more than 300lbs. In school, he would eat alone because he didn't want any sympathy. Nick went back to the weight room and jumped on the bench press. Over the course of a year, his warm-up more closely resembled the one-rep max of others his age.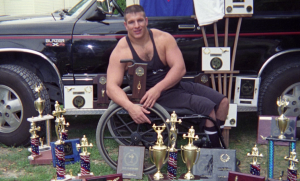 Nick started to win a lot of powerlifting competitions, and all of this changed his life. He became so motivated, chasing an associate's degree, bachelor's degree and all the while wanted to walk again. Even though the doctors told him he could not, Nick believed he could, and so he did.
Scott started Wheelchair Bodybuilding and eventually rose to his current position as a Bodybuilding.com athlete, visiting expos the world over, including FIBO Germany, LA Fitness Expo, Arnold Sports Festival, as well as Las Vegas for the Mr. Olympia.
Also, Scott and his partner are currently the #1 USA Wheelchair Ballroom Dance Couple. So not only does he boast a great physique, but Scott has great moves and a great personality to go along with it.
Scott, 34, regularly gives motivational speeches all around the world, and his passion for bodybuilding inspires many others. You're probably guessing how he works out to the same degree as an able-bodied bodybuilder, or you might be wondering if those huge gains are genuine. Have a look at this, and we're sure you'll have your answer.
Nick also ventured into film and won Overall Best Film Winner at the 2011 Arnold Sports Film Festival with a story chronicling his own journey, Perspective, which is a must-watch:
We'd like to end this profile with some of Scott's own words:
Someone's opinion of you doesn't have to become your reality, because if you start living your life to please others, you become a slave to your own life trying to please other people.
So guys, stop making f**king excuses and go for whatever it is you want.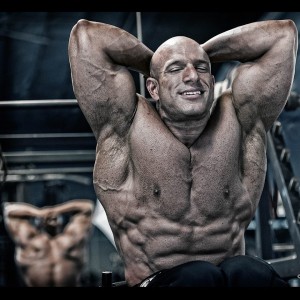 Like this? Then you'll also enjoy: