You won't find a more compelling argument in favor of leg day than the sad collection of tiny little chicken legs that you're about to witness. This gallery isn't for the faint of heart, but like any good train-wreck it's hard to look away.
1. You ain't fooling nobody with those baggy shorts bruh.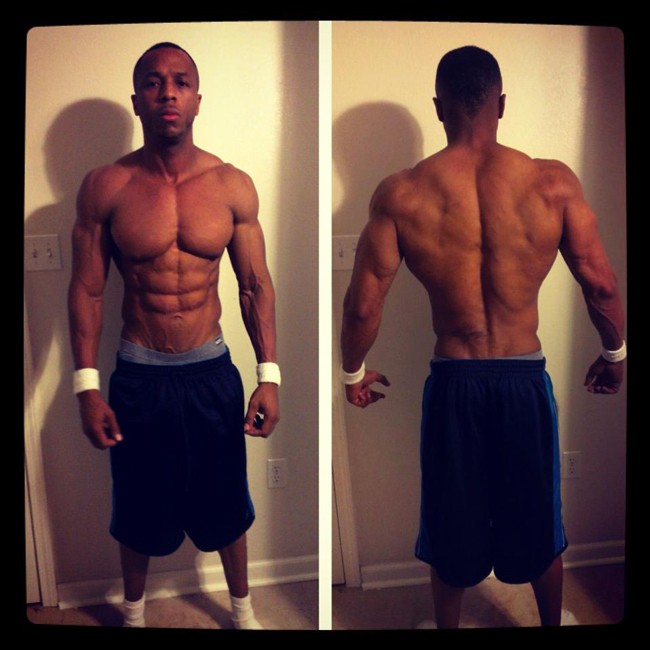 2. Don't get his legs confused with the chair's.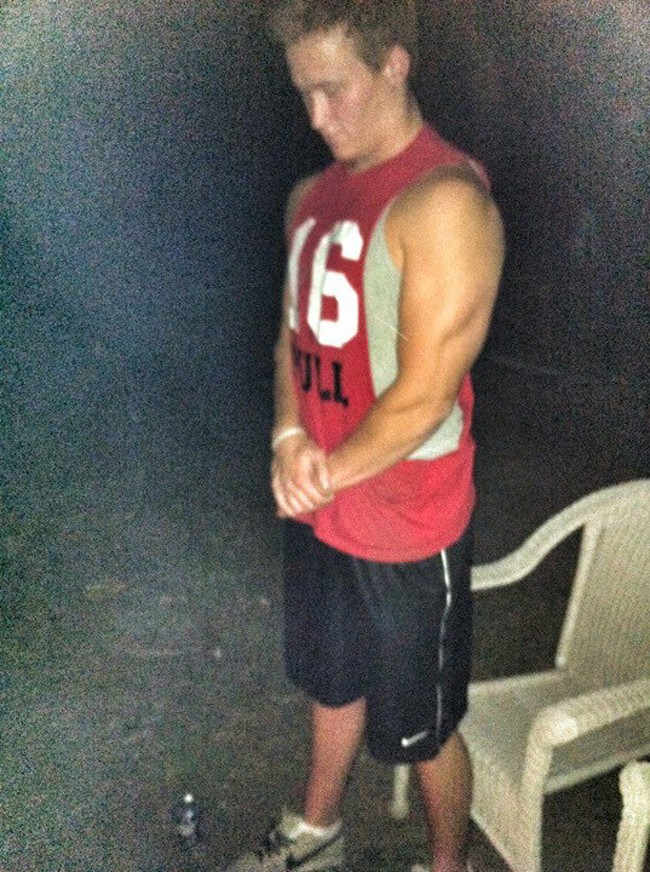 3. Leg Day – Just Do It.
4. They were having a leg competition. Guess who won?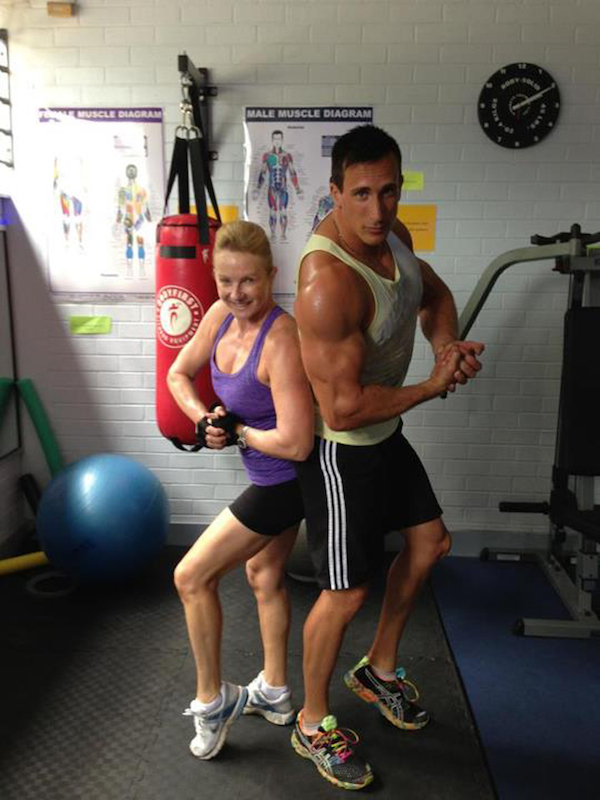 5. This gym teacher doesn't care about leg day at all.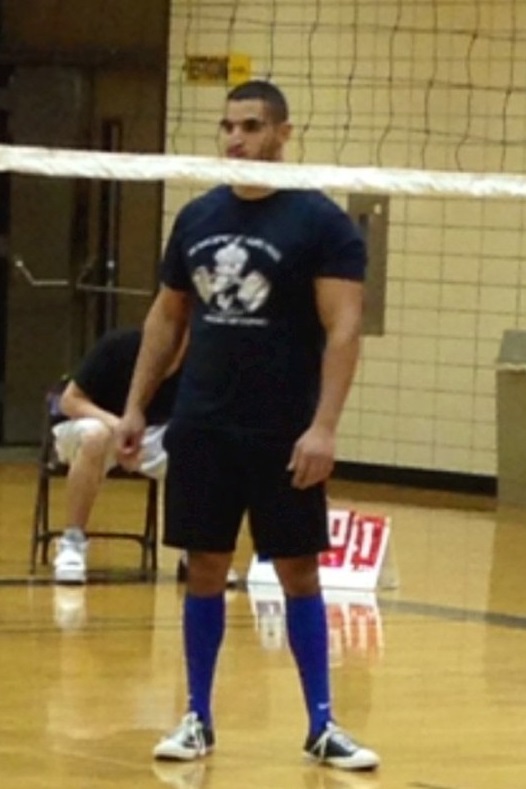 6. His reaction when they told him underwear models can't wear baggy jeans to work.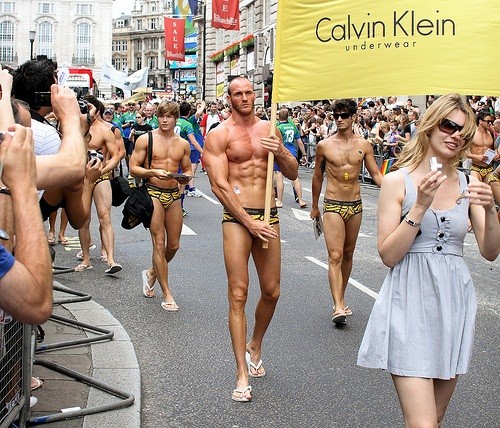 7. I would hide my face too.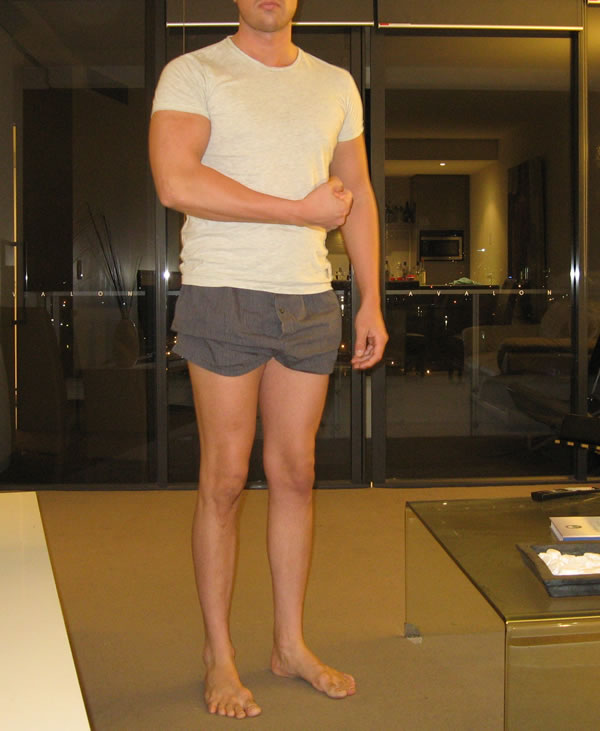 8. Hey kids stay very still or else he'll topple over.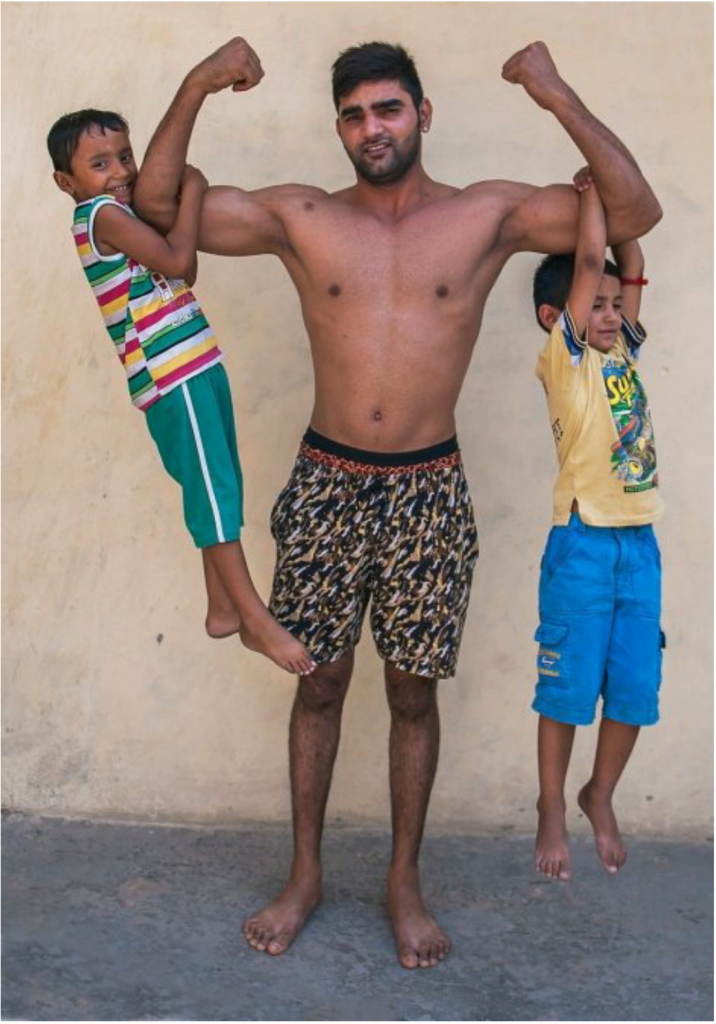 9. This isn't as bad as the next couple…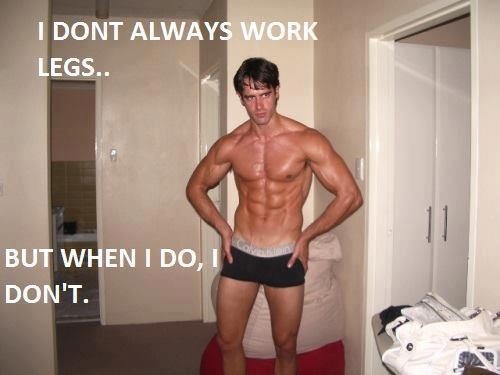 10. A glitch in the Matrix. He didn't skip leg day, he skipped every day.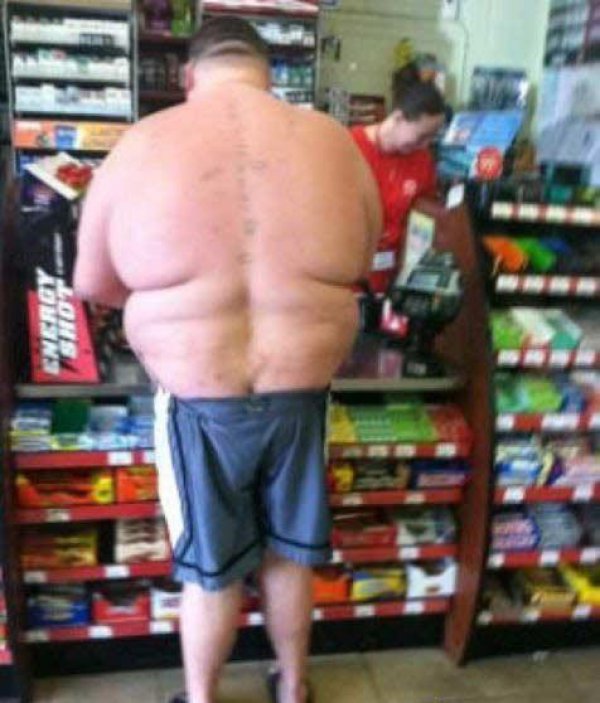 11. Protip: Hold a tiny cup to make your arms look bigger.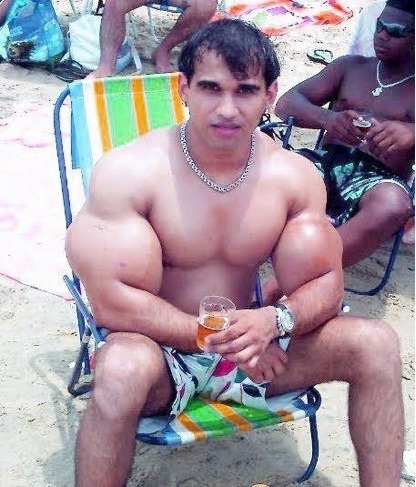 12. Will make you reconsider wanting that Superman physique.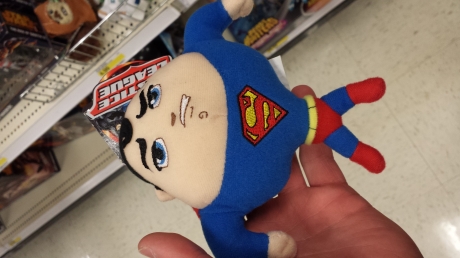 13. Sea-Doo you even leg day?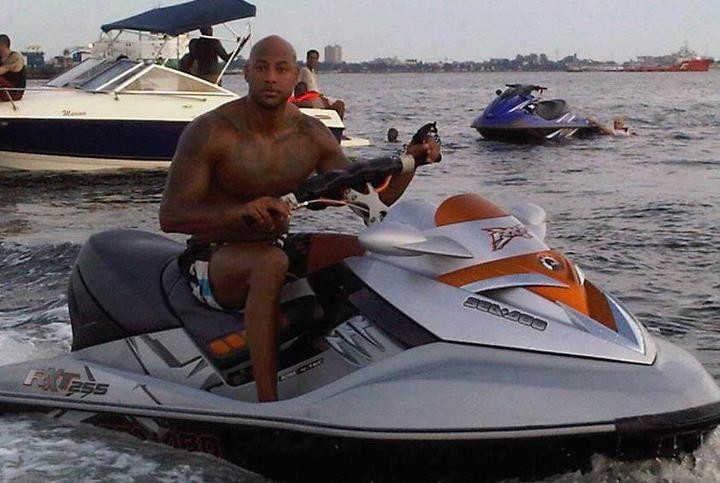 14. Legs like a newborn baby fawn.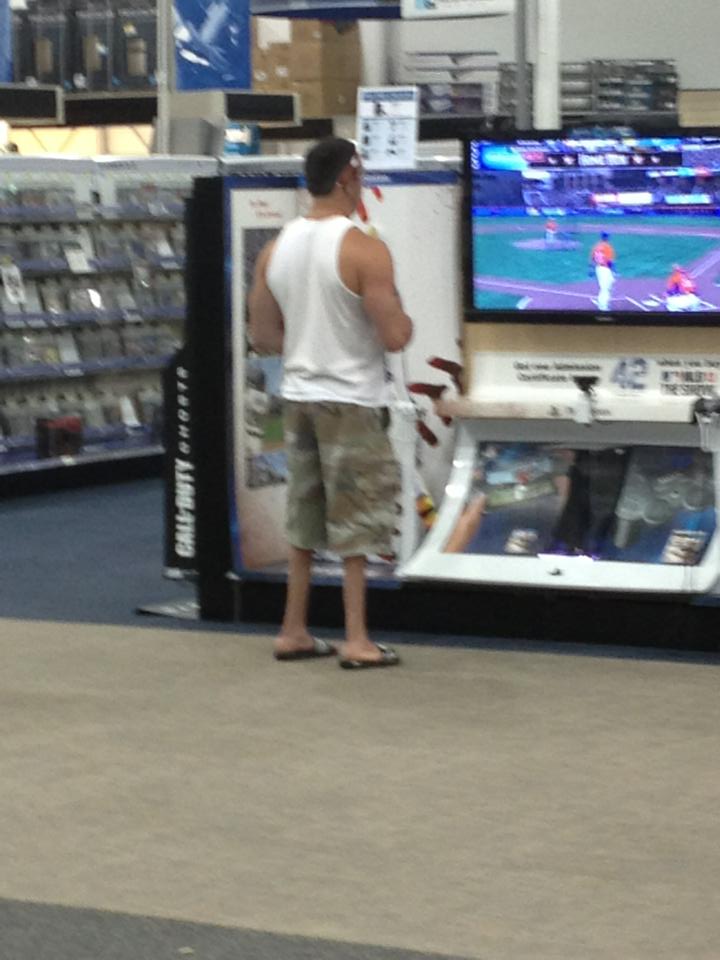 15. These guys need to find a better group of friends.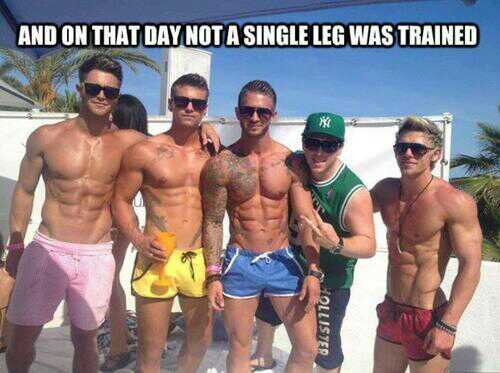 16. Maybe they're made out of Adamantium.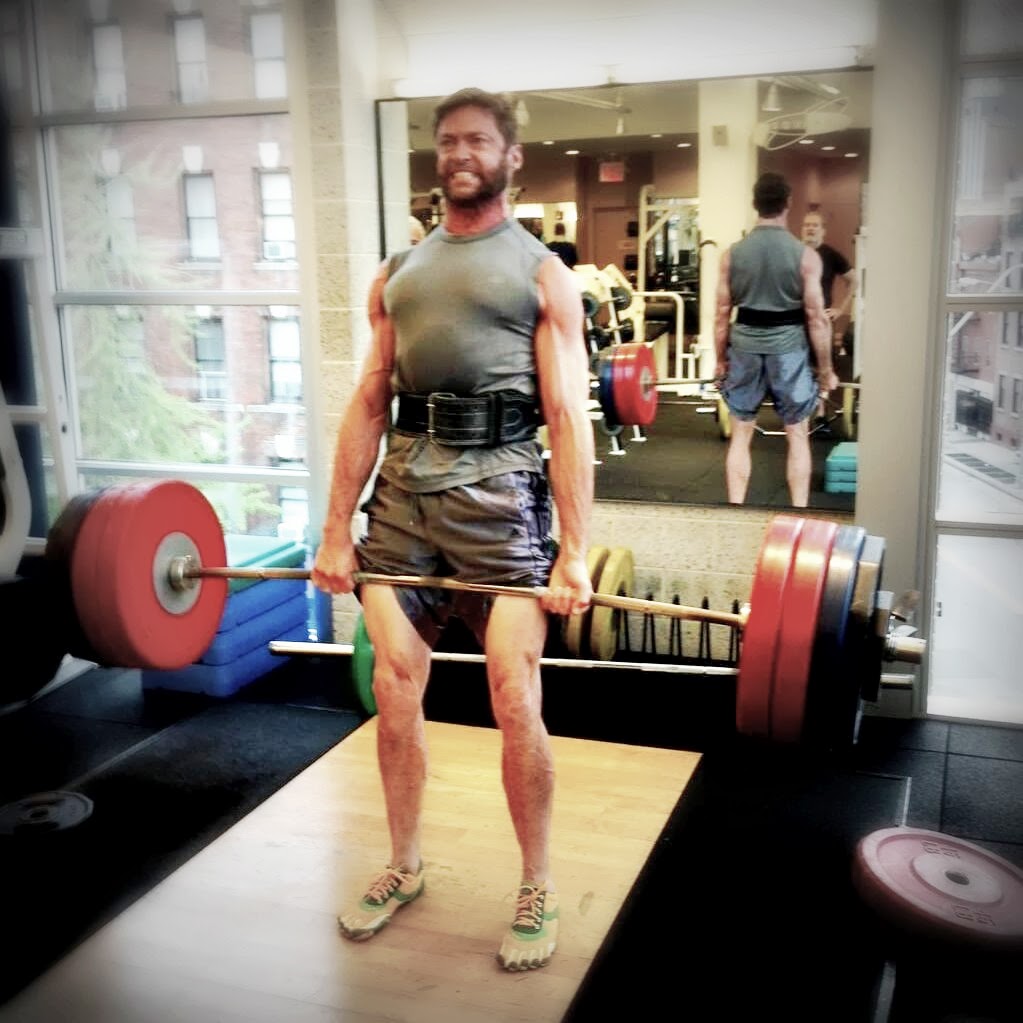 17. No, this isn't a 17 foot tall man, that's a normal size bar – he just can't support any more weight on those legs or he'll fall forward.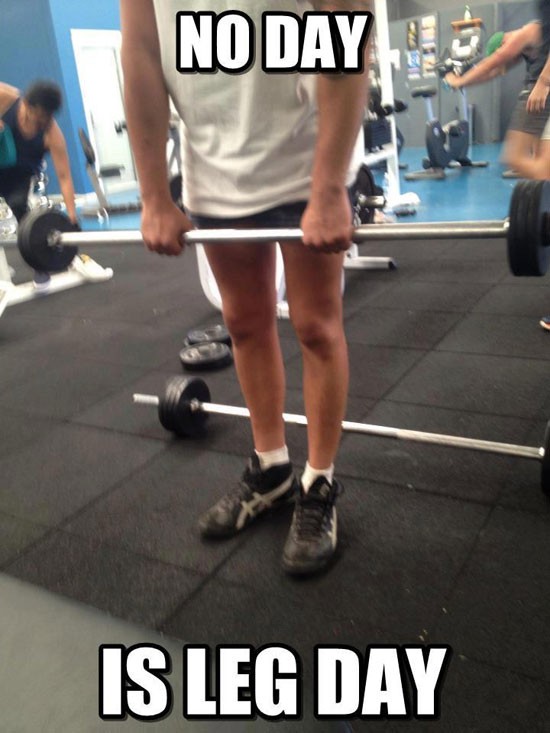 18. Everyday is a struggle.
19. Guy on the right knows the right angles for hiding his legs.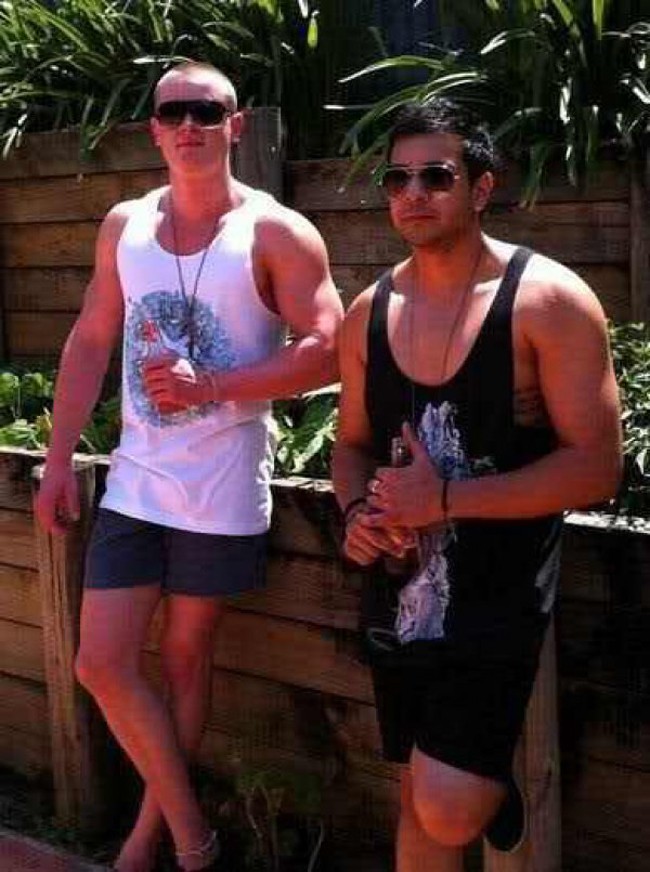 20. Rainbow shirt – check. Ankle socks – check. Leg day – negative.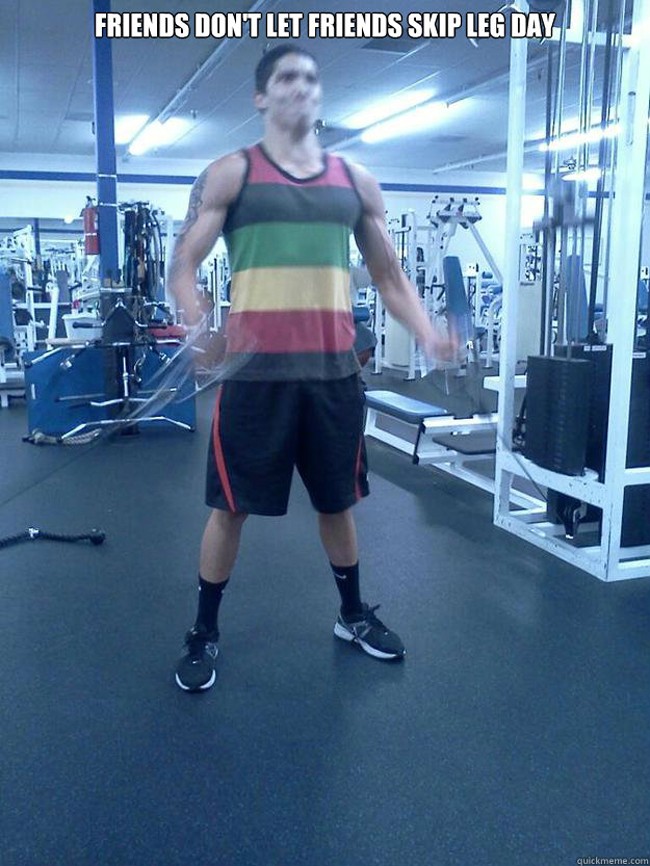 21. Superman isn't the only one who's guilty of skipping leg day…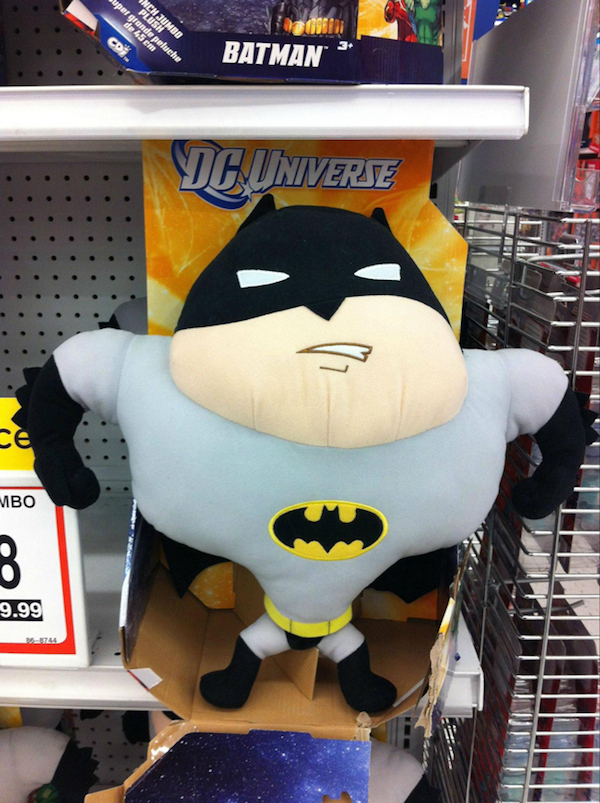 22. Let this be a warning to all of you.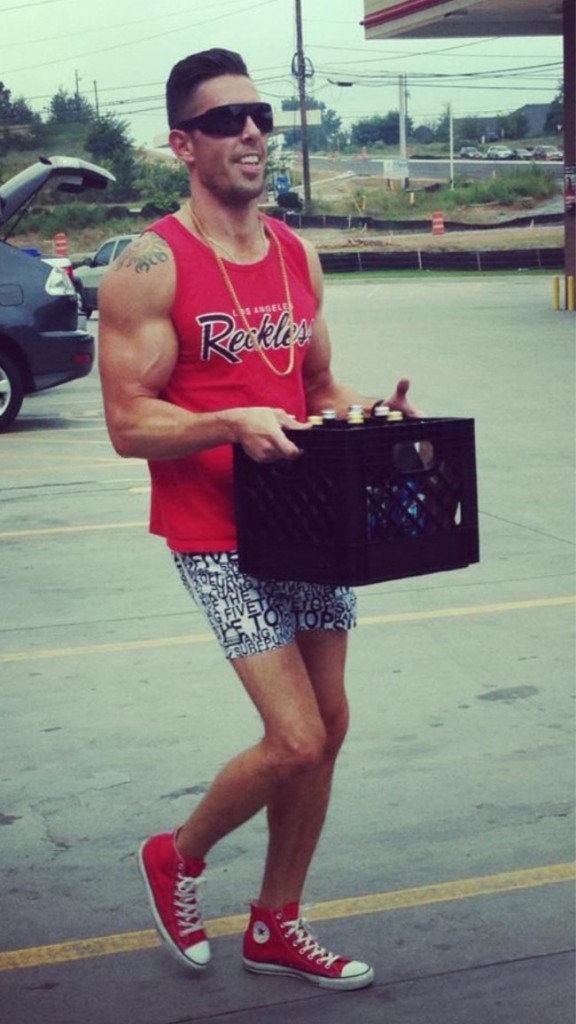 23. A celebrity martyr for the importance of leg day.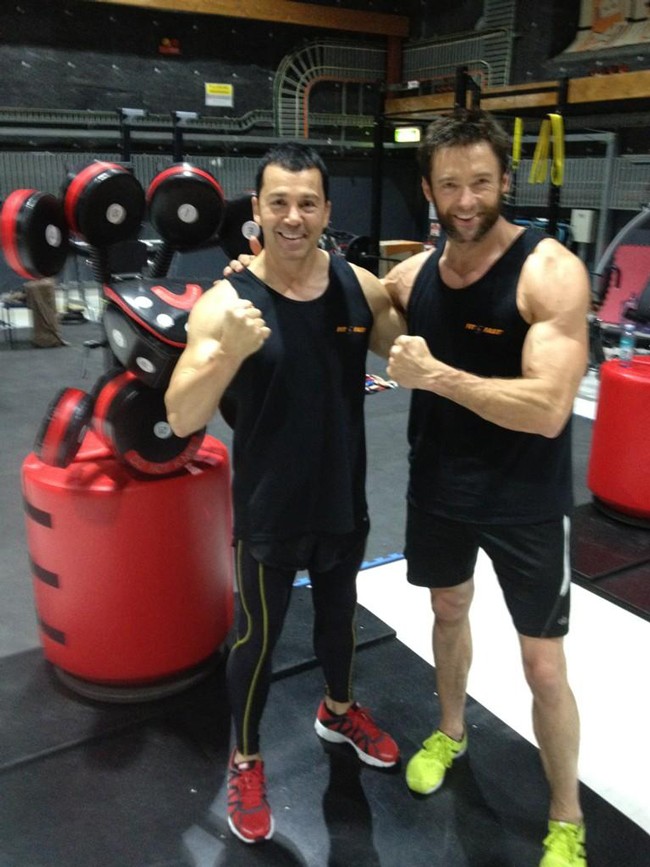 24. There are smaller legs on here, but proportion is really important.
25. She's pointing to her legs asking why his are smaller (And where he got those shorts.)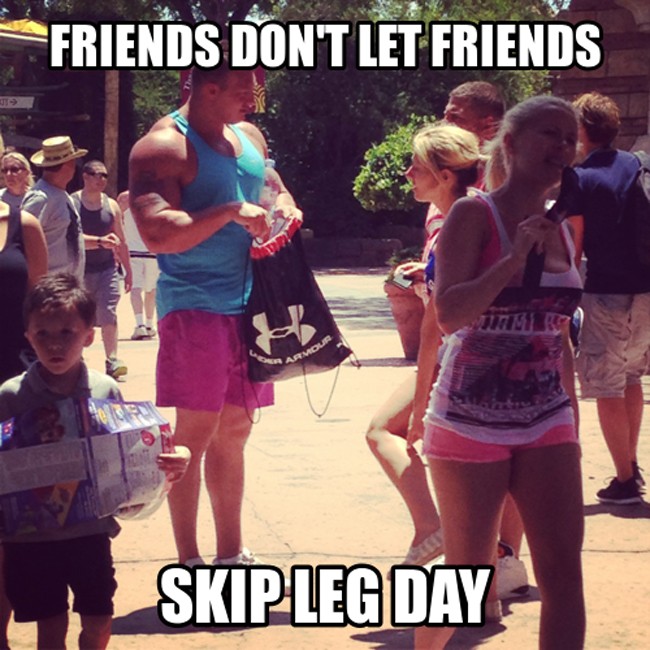 26. It's called being an enabler. Don't be an enabler.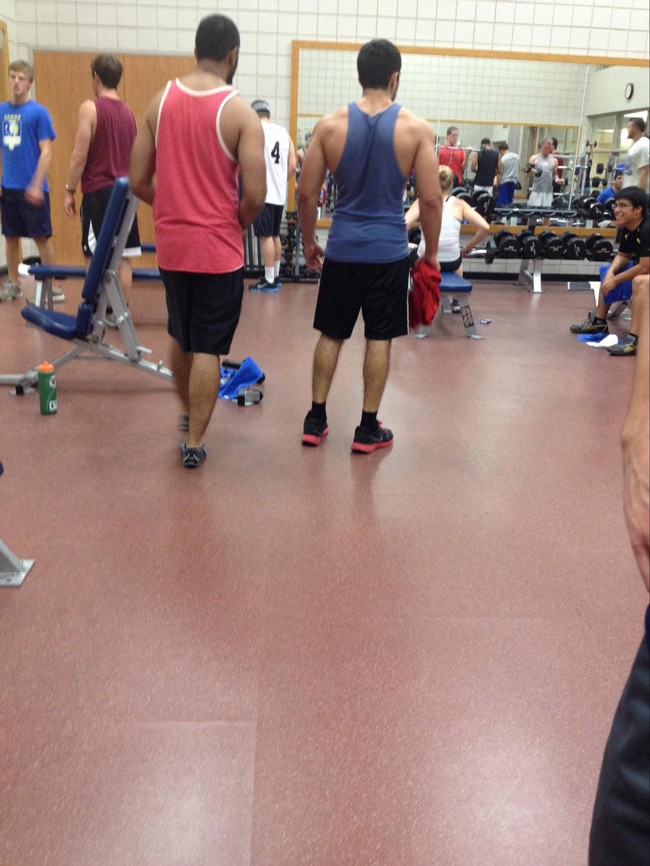 27. No, that's not a fun house mirror.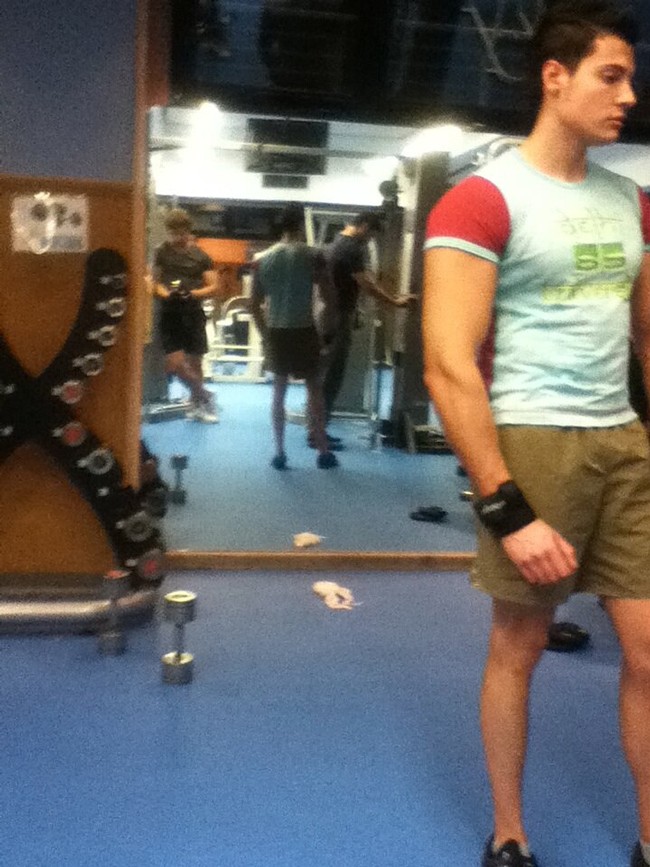 28. Forget about leg day, these guys need a leg month.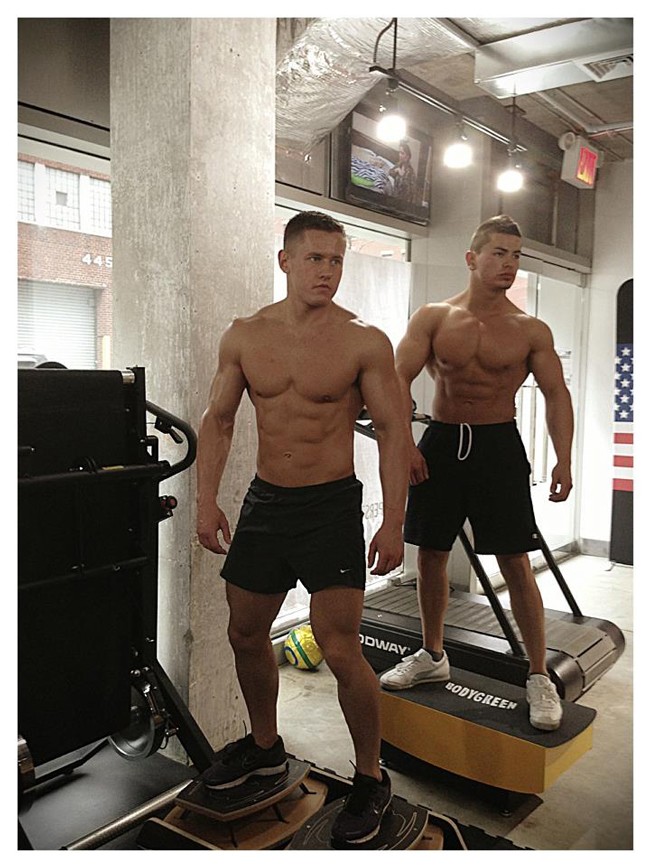 29. Most of his selfies are from the waist up but he done goofed on this one.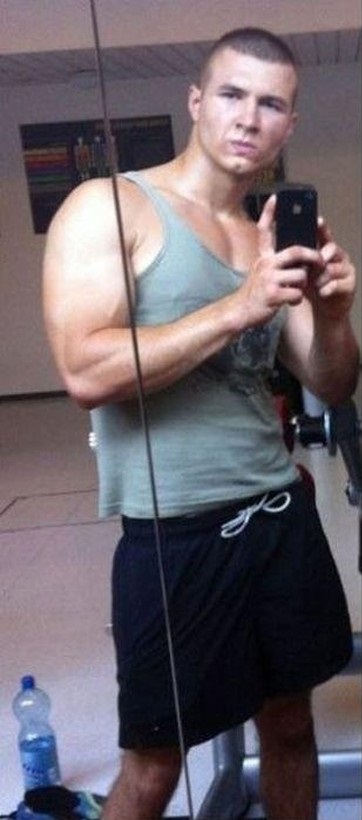 If you have a friend who needs to remember leg day, tag them in the comment section to make sure they don't end up on this list.
If you liked this story – check these out