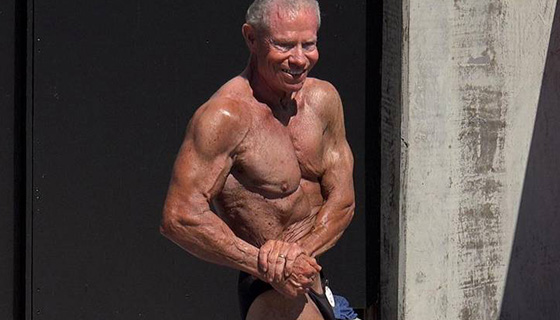 Meet 'Skinny Bones', the 83 year old bodybuilder from the USA who's entered the Guinness World Record book as the worlds oldest bodybuilder.
Jim Arrington, father of three, has been hitting the iron for the last 70 years. Training at least 3 times per week. (That's a total of 10,920 sessions minimum)
Initially Jim had trouble with asthma as a child and became inspired by big names (in those days) like Charles Atlas.
Using bodybuilding as a way to help keep his asthma at bay and also making some solid gains, Jim has stuck it out for longer than most big names today have even been alive.
Jim earned the nickname Skinny Bones when he was younger. It's stuck with him. But the jacked 83 year old is now anything but skinny.
He claimed the world record after competing in a Venice, California bodybuilding competition. Reminding others: "Remember, records exist to be BROKEN!"
Jim stays on top of his diet, controlling his macros and monitoring his training.
"Just about anything works for a while, then your body adapts and requires new challenges,"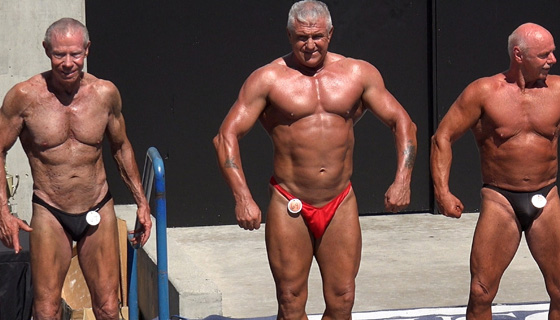 He set a goal for himself to excel and be world class all his life. But it's likely his job as a sales a purchasing professional got in the way of it in the early days.
Ironically when Jim retired at age 60, it's in part because his bosses thought a younger man would make a stronger impression. We bet they are kicking themselves now.
Even with a full time job and family, Jim's goal was never over. As gym has become the best over 80 and earn't his pro card his goal is complete.
"Bodybuilding is hard work! You need to set goals, but most of all, you need to love the training. No bodybuilder is satisfied with how they look. If you want to compete, compete! If you don't, you never will."
As you can imagine breaking a world record has Jim and his family horrendously proud and this story is pretty inspirational.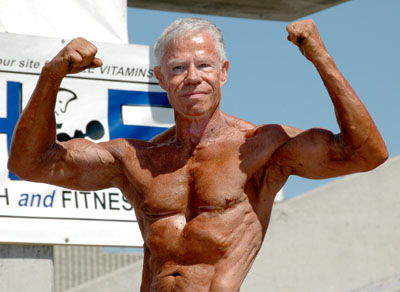 According to Jim the title feels 100 times better than earning a pro card.
"To all those dreaming of a Guinness World Records title in their future: I say GO FOR IT!"
Jim has won 16 bodybuilding shows and is surprisingly showing no signs of slowing down.
In 2016 he took home the IFBB Pro Masters, age 70 and up. A coveted title filled with some of the most impressive competitors.
Jim still trains at the original Gold's Gym and is some serious proof of the benefits of working out and that it's never too late to start.