You know who's a class act? John Cena.
This multi-faceted muscle machine has done everything from amateur bodybuilding, to breaking chairs and people in WWE Raw. However, something most of us don't know is that he's the epitome of a gentle giant and is waist deep in the Make-A-Wish foundation.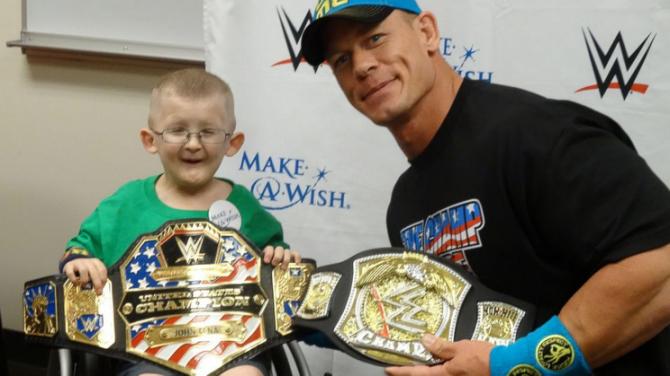 John Cena always makes time for the kids at the Make-A-Wish cause, because, "When I hear that this child wants to hang out with [me] for the day, I think that's the most flattering thing that I could ever be a part of."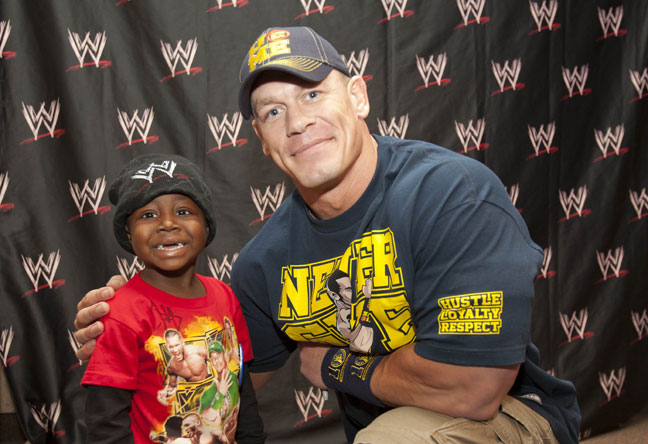 Cena has participated in granting more than 460 wishes — putting him at the top for most wishes granted — to disabled and disadvantaged kids through the program, subsequently offering his gains to these kids because we all know he could've been lifting.
Now that's charity! Watch Cena surprise a child born with half a heart and so happens to be fully obsessed with John's wrestling persona.
*single tear of joy*
Continued on next page…
In proper celebrity fashion, when Cena isn't making children's dreams come true, he occasionally appears on talk shows. He recently spoke with Jimmy Fallon about his days of oiling up and posing, and he doesn't seem too stoked on it.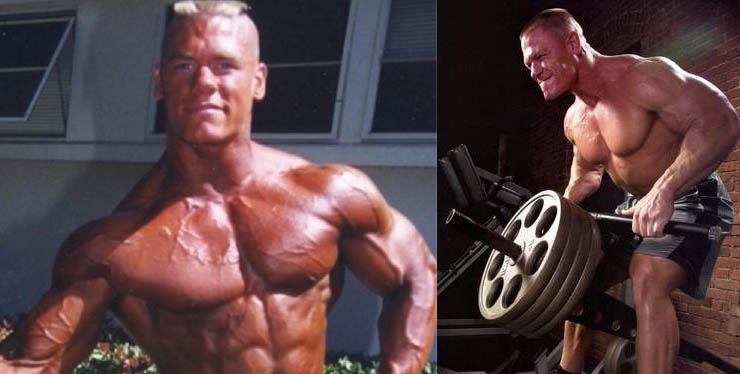 The wrestler elaborates that he isn't the type for shiny oils and posing trunks but doing something one time is alright. Like making eye contact with your bro in a threesome, one time doesn't count right?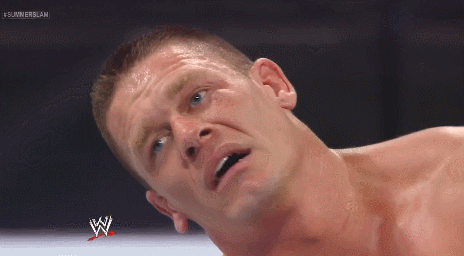 And on that note, here's the interview with Cena on Jimmy Fallon:
You might also be interested in: