We all, if not most, know who Robby Robinson is, also known as the Black Prince of bodybuilding. During his years as a competitive bodybuilder, he competed in events such as Mr. Olympia and Mr. Olympia Masters, Mr. World, Mr. Universe, and Mr. America, of which he won all except for the coveted Olympia title, not including the Masters class which he won in '94, '97, and '00.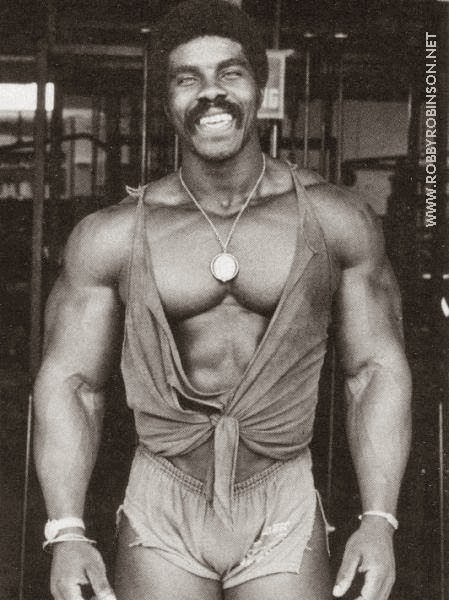 The man is basically a living legend. When you now look at the "Golden Era" bodybuilders of yesteryear you'll see that most, if not all, have pretty much given up on the bodybuilding lifestyle and have allowed their bodies to look like it belongs to an old-ass person — as if they need ironing done because of all their wrinkles and flab, but not Robby.
Despite his age, Robinson has maintained an active lifestyle—mostly through bodybuilding—throughout the years. The man has been lifting weights since he was a 5-year-old boy and hasn't stopped since — and it shows.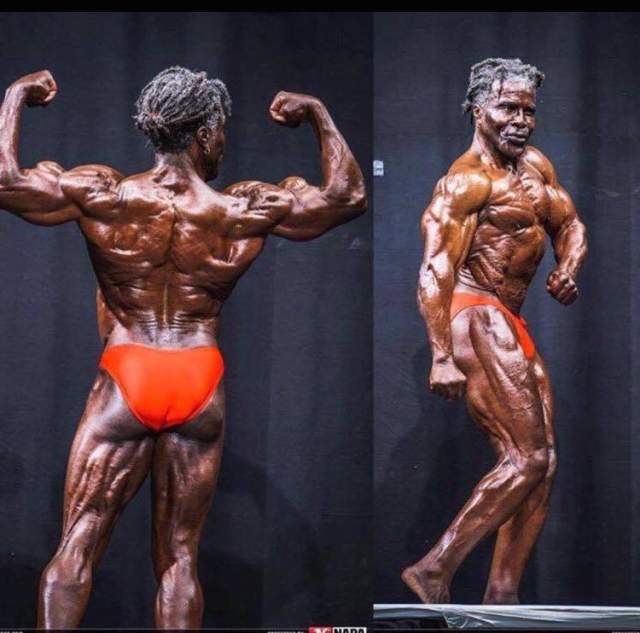 Robinson's condition is so on point that he could enter a show and start preparing three weeks out and still walk away with first place. And not to mention that he is at the tender age of 70. Not only is it impressive that he's maintained that level of condition and muscularity at the age that he's at, but that he's been doing it since the days he began training alongside Arnold and other greats of the Golden Era.
I've always maintained that old age is a state of mind, and Robby is proof of that statement being true.
As one would imagine, Robinson maintains a religious-like approach to training and nutrition, however, even at that age you sometimes need a little boost to help get you muscularity on point. And no, I'm not talking about dat dere.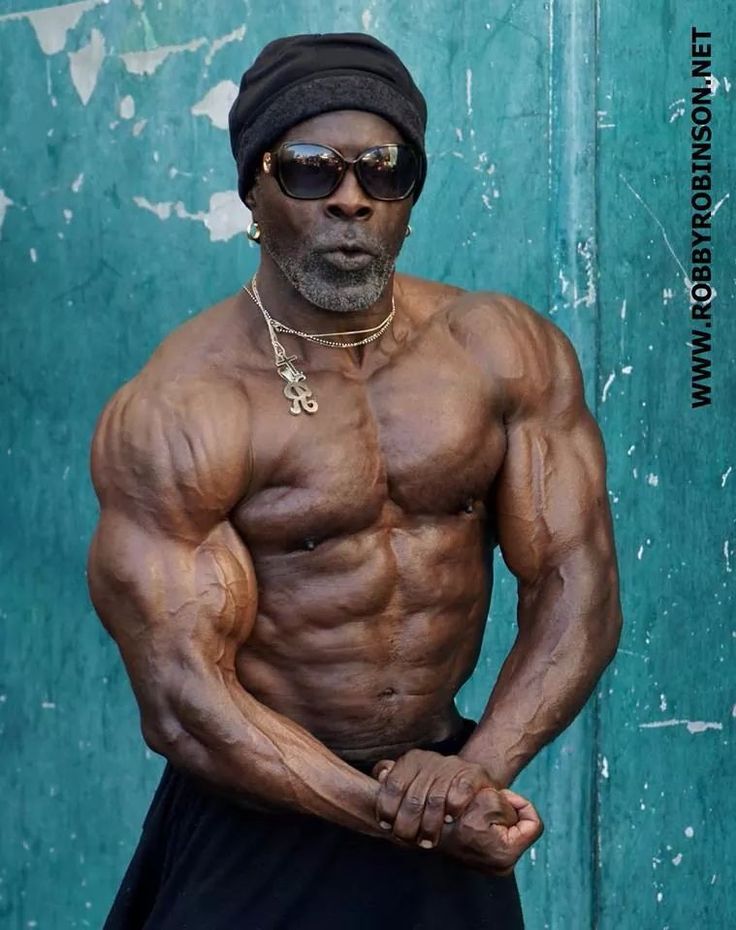 Robinson says—and this is heavily paraphrased so don't quote me on it—that when you get older, you need certain supplements to help out with certain functions. And what supplement does he credit for helping him with his current physique? Testosterone boosters. More specifically, TestoFuel.
It helped me maintain low body fat and a great muscle structure.

– Robby
If the Black Prince says it works for him, then it sure as heck should work for you.
It must be nice being a well-known athlete or bodybuilder, especially because you get all these free supplements and stuff. However, not all of the free products that these athletes get sent are of prime quality.
I've been sent some products to review and dang, did it mess me up. No, I'm not talking about the way that pre-workout messes you up — that's a good mess up. I'm talking about the please-pump-all-the-fluids-from-my-stomach mess up, which is horrific.
People give me a lot of stuff — I don't… I don't really use them. And when somebody gives me something that I think is gonna enhance my own abilities, then I'm gonna use it. I'm gonna test it out and find exactly how it works on my body, and TestoFuel works for me.

– Robby
See why Robby recommends TestoFuel as his go-to testosterone boosting supplement in the video below:
Enjoyed this? May we also suggest: