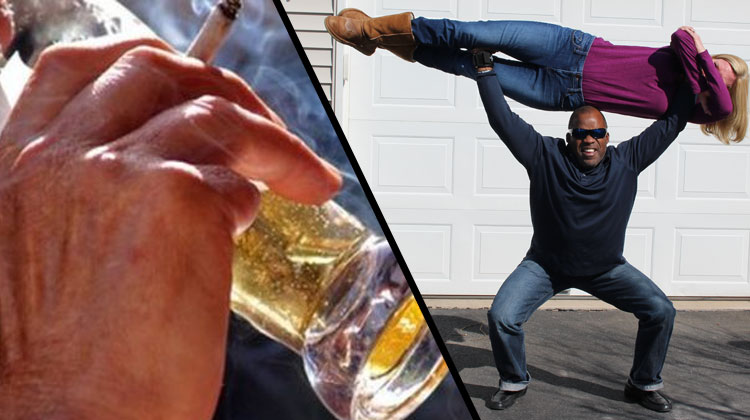 4-5 years ago, Tyrone was told his life was in danger, after smoking 2 packs of cigarettes & drinking 6 beers per day. 
There's no denying that smoking is bad for your health. While there are many cancer scares these days, it seems quite obvious that cigarettes can cut your lifespan.
Well, pair 2 packets with 6 beers per day, and you not only have a very expensive lifestyle – but you're likely to be told you're going to die early by a doctor.
This is exactly what happened to the 52-year-old from the USA, Tyrone Hollie.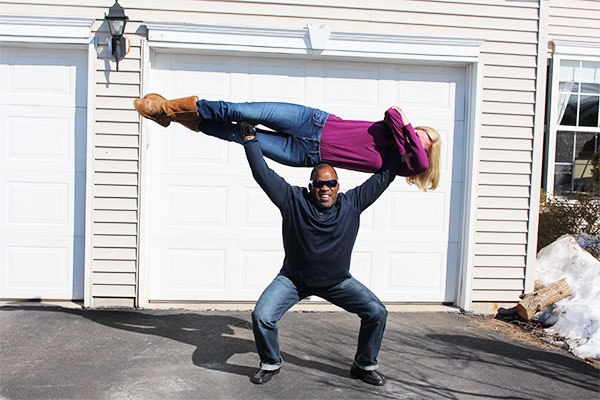 It was in 2012 when Tyrone was told that he was at serious risk for a heart-attack. Until this point, he hadn't thought twice about his harmful lifestyle, and it turned out to be the wake-up call he needed to make the change.
Speaking to Men's Health, Mr. Hollie said: "One day in 2012, I got out of the shower, looked at myself in the mirror, and thought, 'Oh my gosh, what are you doing?."
Introduction to CrossFit
Fortunately for Tyrone, his daughter and chiropractor were both active in CrossFit classes; ultimately, it was these 2 figures that encouraged him towards his first session.
Although Mr. Hollie worked late and suffered from bad joints, the doctor's words echoed in his ear, and he found himself performing compound movements soon after.
But it wasn't an easy start for the 52-year-old. His low level of fitness meant that he struggled to get through the gruelling gym sessions, but he found the motivation to continue further on his fitness journey.
The Transformation
4 years on from his first CrossFit session, and Tyrone hasn't smoked a cigaratte or consumed a beer since.
And his efforts are clear to see below: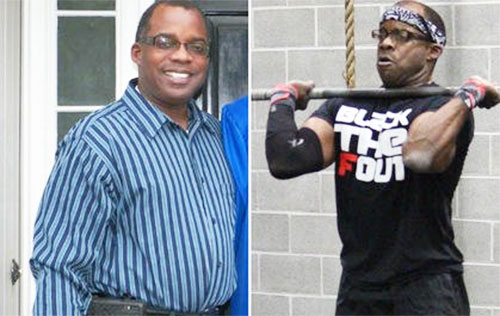 Tyrone now weights 170lbs of lean mass, being able to lift harder for longer and enjoy good health.
On his transformation, Mr. Hollie states: ""Realize that it's okay to make mistakes, but start the journey. Starting it is the biggest thing.
"Usually there is some type of mental challenge that you have to battle, but it'll be worth it in the end."
Diet Changes
As well as staying away from cigarettes and beer, Tyrone realized the importance of his diet early on his fitness journey.
For this reason, he began eating thermogenic foods that would boost his metabolism, planning his meals around lean protein, green vegetables and complex carbohydrates.
Conclusion
It doesn't matter whether you don't like CrossFit or not. Everyone can respect the hard work that Tyrone Hollie has put in, ultimately to save himself from an early death.
After all, it was only 4-5 years ago that his doctor told him that he was at serious risk for heart attack. Now, Tyrone regularily participates and competes in CrossFit events across the USA.
One thing to take away, is that anyone can make the changes they want – to achieve their dream physique.
---
Related: