If you've been lifting for any amount of time, you kind of wish you would have taken consistent physique progress shots.
But what if you could have a physique update from when you were a little kid? While a lot of you may be able to hit up a parent or relative to get some good pics, there are a lot of us that don't have a lot of pictures of our childhood.
Many of you know Jay Cutler and know just how MASSIVE he is. I was stoked to find this video to see what he started with… and to be honest, it wasn't much.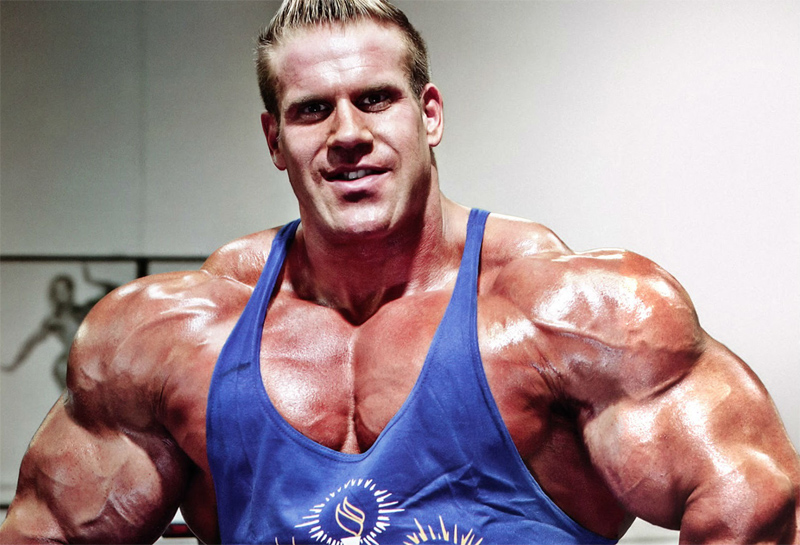 Jay Cutler History
Large and in charge, Jay Cutler has been training for bodybuilding since he was 18. He started out working at the age of 11 at his brother's concrete business.
He actually graduated college with a degree in criminal justice with the intention of working as a corrections officer for a max security prison.
Cutler has bodybuilding titles from as far back as 1993 at the NPC Iron Bodies Invitational in the Teenage and Men's Middleweight and spans from titles and competitive placings up until 2013.
If you'd like to read more into his history, check out his Wikipedia Page.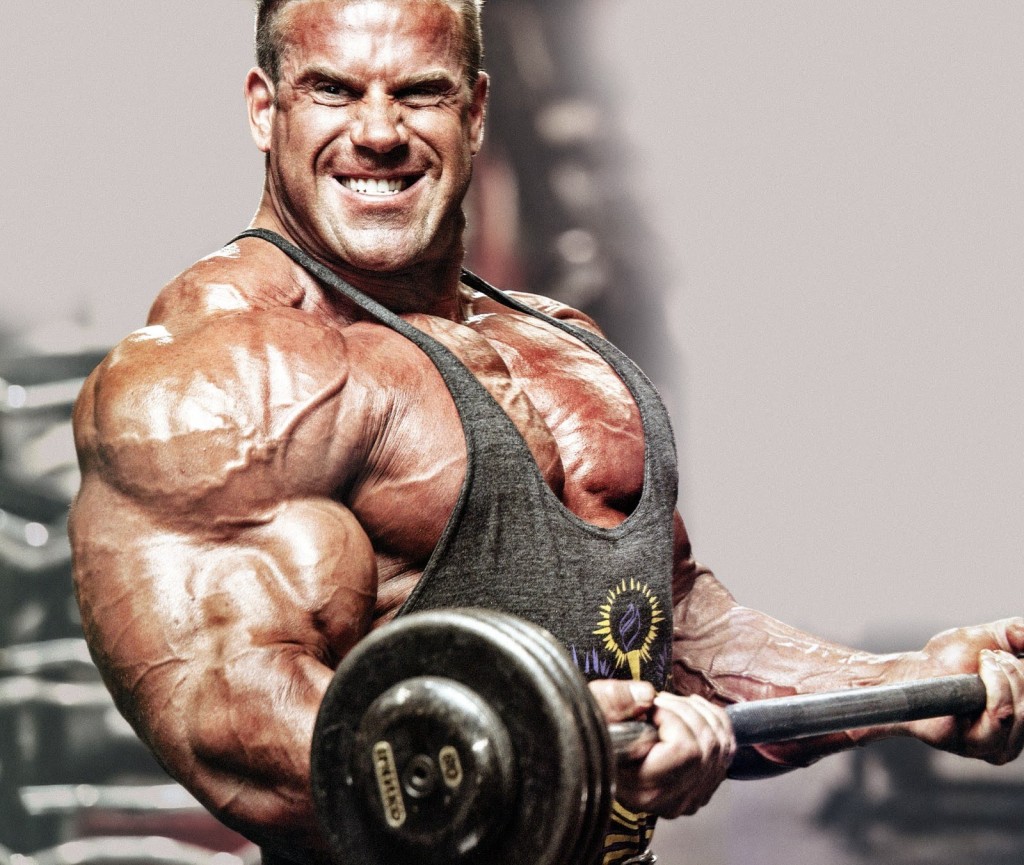 Cutler has a large collection of awards that proves hard work pays off.
In 1992, Cutler placed 2nd in the Gold Gym Worcester Bodybuilding Championships and from there his titles and competitive placings go on.
In 1993 he won two middleweight titles, and in 1995 he won the NPC U.S. Tournament of Champions in the Middleweight and Overall classes.
In 1996, Cutler placed first in the NPC Nationals as a Heavyweight, which he earned his IFBB pro card here.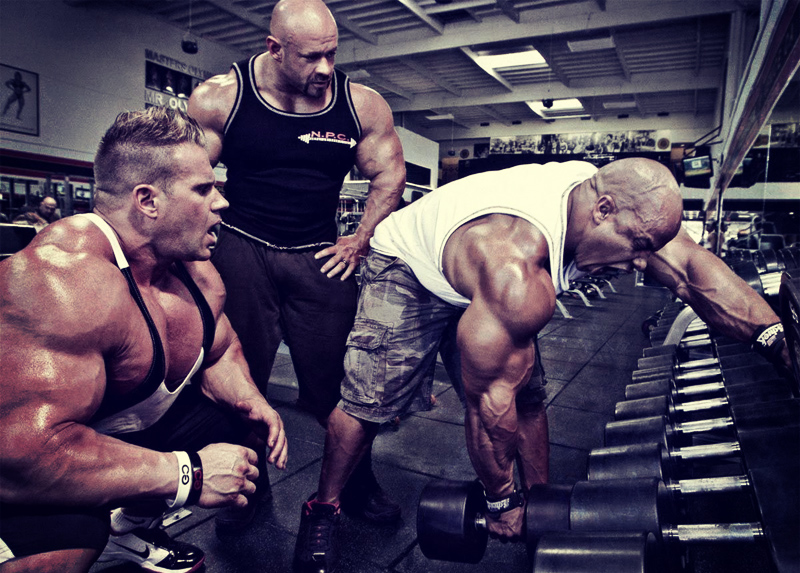 Persistence and consistently training and getting bigger, better, and stronger really shows with his Mr. Olympia placings.
Check it out:
1999 – Placed 14th
2000 – Placed 8th
2000 – Mr. Olympia Rome Placed 2nd
2001 – Placed 2nd
2003 – Placed 2nd
2004 – Placed 2nd
2005 – Placed 2nd
2006 – Placed 1st
2007 – Placed 1st
2008 – Placed 2nd
2009 – Placed 1st
2010 – Placed 1st
2011 – Placed 2nd
2013 – Placed 6th
As you can see, running for Mr. Olympia took a lot of work and time to place first. Jay was crowned Mr. Olympia 4 times – '06, '07, '09, '10.
Check out the video on the next page…
Check out his physique video:
Conclusion
Bodybuilding takes a long time to make progress and to mold yourself into an award-winning bodybuilder.
Genes and sometimes the help of some gear will help get you there, but nutrition, training, and getting coaching from professionals in the industry will help you get there even quicker.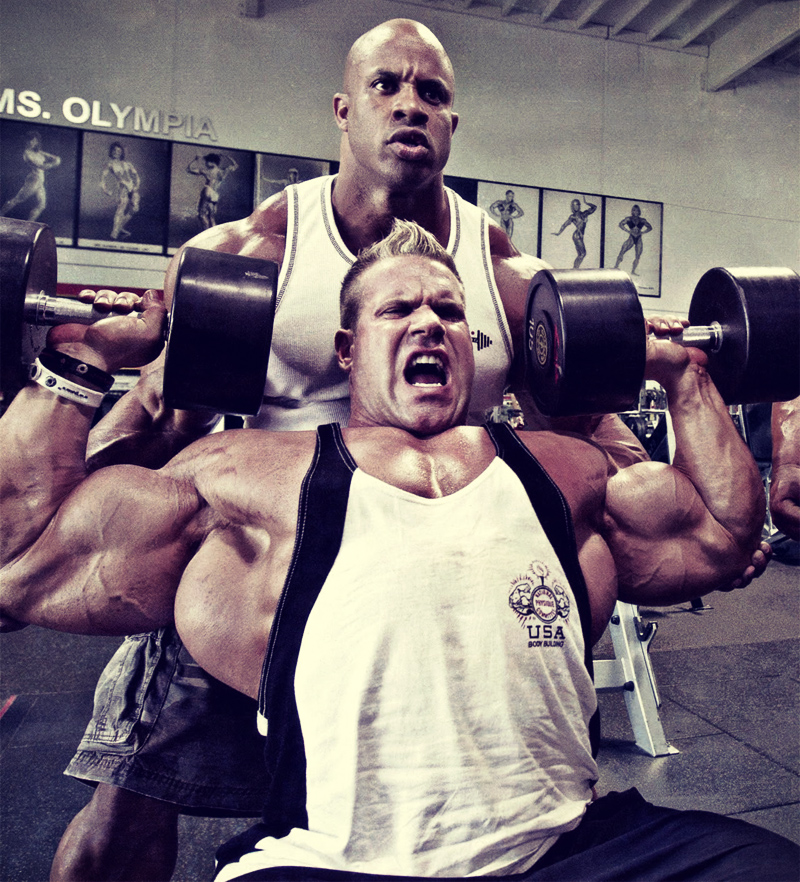 If you could go back in time and start taking physique photos, would you? Even if you can't go back in time, you should start taking notes and start getting physique updates.
It is hard finding younger physique photos of other bodybuilders, but I did find this gem: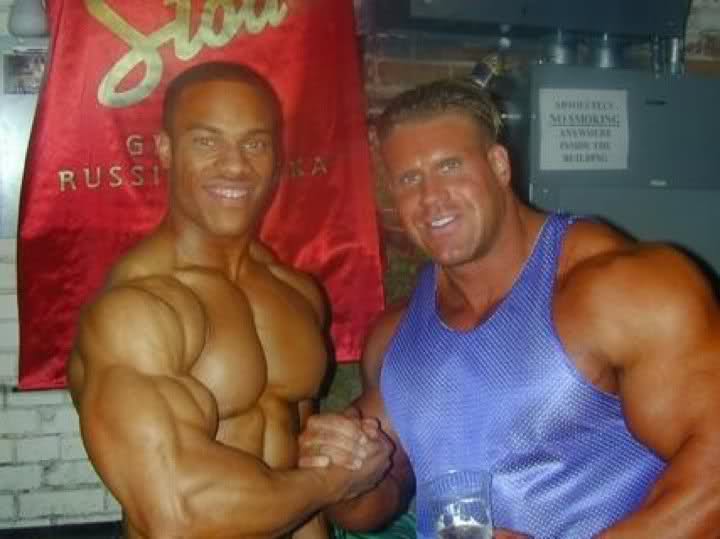 Check out this picture of Phil Heath when he was 23 with Jay Cutler. If you were to fast forward to current times, you'd be more accustomed to seeing Phil looking a little more like this:
Seeing such a drastic change in physique over the years will definitely boost your spirits on days when you really don't feel like training. You can see how much you've progressed, and how you looked when you started.
Most of us probably don't like how we used to look like, so the fear of going back to that should make you pick that damn weight up and quit complaining.
Check out these related videos: