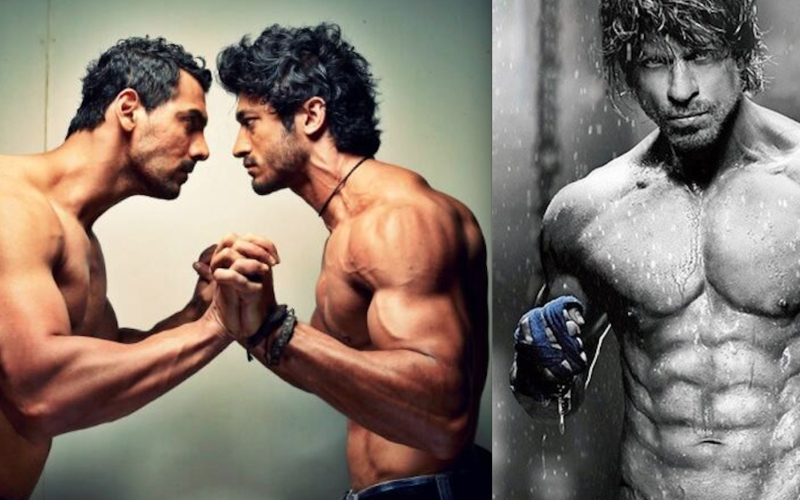 There is no doubt that Bollywood movies earn more than any other movie production platform in the world. Bollywood actors are not just known by the tag of being an actor but also a celebrity and recently, many have been associating themselves with the fitness tag. In fact, some are even the face of few leading international fitness brands. Here we discuss six fittest and muscular actors of Bollywood.
1. Salman Khan
Salman Khan is the face of bodybuilding in the Indian Cinema. Known to remove his t-shirt in the majority of his movies, Salman is popularly known as Bhaijaan or Sallu by his fans. Salman follows an intense workout routine and complements it with his protein rich diet. His trainer says that Salman trains for around two hours a day.
2. Akshay Kumar
Undoubtedly one of the fittest celebrities of Bollywood, Akshay has been working out even before his entrance into the mainstream film industry. He is not only a muscular guy but also is an acclaimed taekwondo and Muay Thai fighter, maybe this is the reason people still refer to him sometimes as "Khiladi." Akshay leads a very disciplined life like going to bed before 10 pm and refrains from smoking cigarettes or consuming alcohol.
3. Hrithik Roshan
He is literally one of the most aesthetic actors not only in Bollywood but in the entire cinema industry. Hrithik is an overall athletic guy and gives preference not only to his muscles but to strength, flexibility, and endurance. Hrithik has trained under the guidance of Kris Gethin for a while. Hrithik advises the general public to stay away from unhealthy foods and avoid the temptations of fast foods to stay fit and healthy.
4. Shah Rukh Khan
When it comes to popularity, Shah Rukh tops the list and is credited to have a very lean structure like that of Brad Pitt in Fight Club. He says that it's his high protein and low carb diet which allows him to showcase such a physique. At 51, Shah Rukh is still chiseled and he trains under the guidance of his trainer Prashant Sawant who has been his trainer for the past 20 years.
5. Vidyut Jamwal
Jamwal is one of the most muscular guys in the group and this might be surprising but he is actually a vegan, so if you are a vegan, you can for sure take some motivation from this guy. It does take a lot of dedication and patience to build such a physique though as he says that he trains for around 7 hours a day which is near to impossible for us mortals. Not only this but Jamwal is an expert in various forms of martial arts like Kalaripayattu and Brazilian Jiu Jitsu. Like Akshay Kumar, he also abstains from cigarettes and alcohol.
6. John Abraham
John has the physique of a beast. He sports broad shoulders, narrow waists, small ankles and wrists, and a remarkable "V" shape. For his role in the movie Force, John trained a lot under the guidance of his personal trainer Vinod Channa and in about 8 months transformed from a lean 186lbs to very muscular 212lb guy. He trains two muscle groups per day, a big one followed by a small muscle group and also makes sure to incorporate cardio is his workout.
May we also suggest :