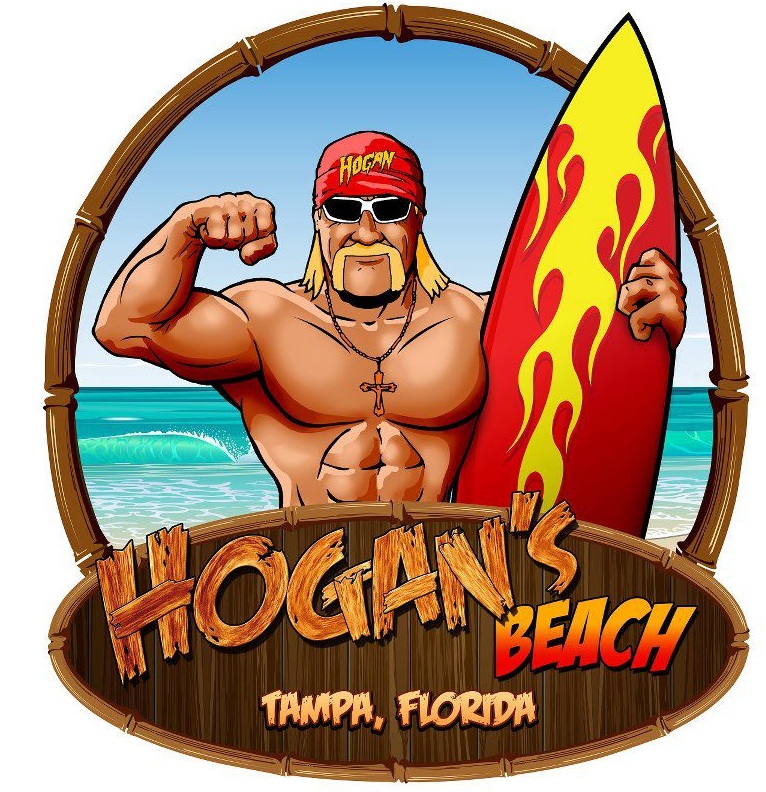 Have you heard Hulk Hogan (Terry Gene Bollea) just opened a new hotel/restaurant in Tampa, Florida? Billed as a "Total muscle beach Baywatch experience a la Hogan", Hulk likens it to a "Jimmy Buffet's Margaritaville times 10! Hooters times 10!" This sounds like it just might be something relevant to our interests.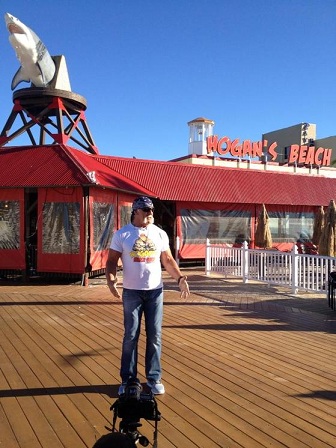 The 20,000-square-foot restaurant located on a white sand beach features a mechanical shark, volleyball courts, fire pits, beach cabanas, and a stage for live music. Most importantly, the word on the street is the waitresses are smoking hot and their boobies will be appropriately showcased . This is not Hulk's first foray into the restaurant biz. He had another joint, Pasta Mania, which was located in the mall of America.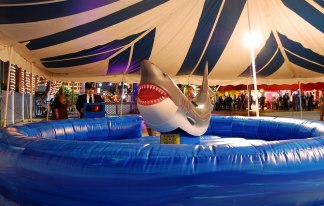 The Hulkster hired executive chef Robert Uzzillia to design 3 separate menus for the monstrous property. The main menu features standard restaurant fare, upscale steaks and seafood. They've also got a sushi bar and a third more casual menu for daytime dining. Hulk insisted that they avoid naming food items with cheesy wrestling puns. Unfortunately there will be no Nacho-Man-Randy-Savage appetizer on the menu.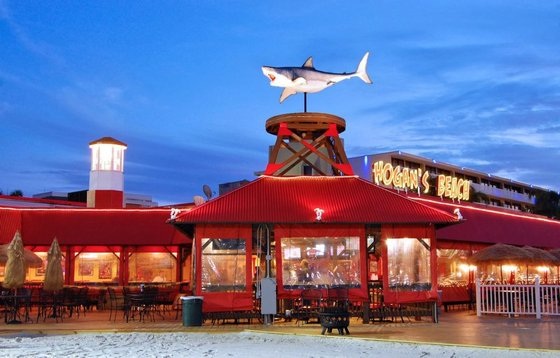 The recent leak of Hulk's sex tape appears to be an impeccably timed coincidence, although imagery of a bloated Hulk Hogan getting his dick sucked while complaining about how much he ate does not exactly whet our appetites.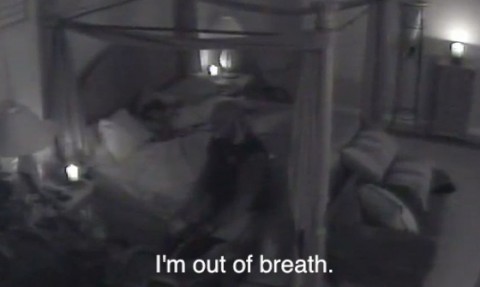 They recently kicked things off with a massive New Year's Eve bash. We stalked through the party's photo album on Facebook and were disappointed to only locate one hot chick (left):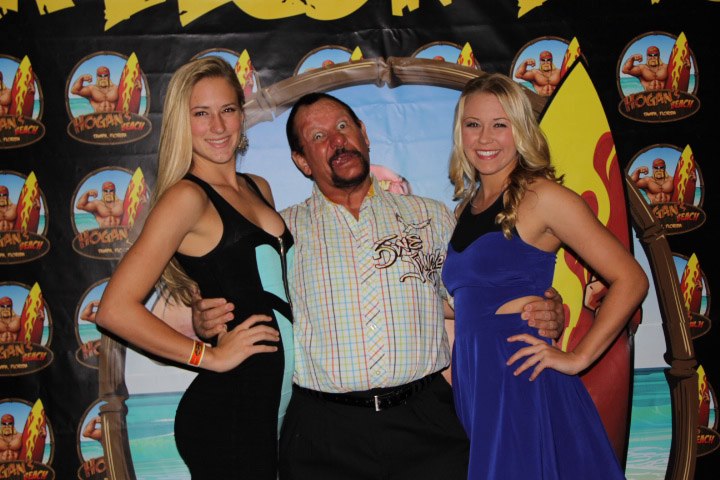 Conclusion
Spot Me Bro Approved. We'll come down and kick it with you Mr. Hogan. We're really expecting a lot out of you regarding the quality of your glorified stripper waitresses, please don't disappoint us. P.S. If someone from Hogan's Beach reads this, we'll gladly remove the sex tape crack for a free order of Hulkamaniac chicken fingers.