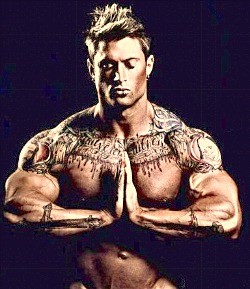 vs.
[poll id="3″]
Meathead Horoscopes:
Sit and Meditate:
The introspective lifter.You have a strong opinion of your own abilities. You thrive on making tough decisions during times of great stress. The majority of your insecurity comes from your fear of failure.
Pace and Pump Yourself Up:
The brash but bothered friend of the iron. You feel that you are not living up to your potential. You have a persistent feeling of dissatification. You have a strong desire for respect that has led to a feeling of anxiety when you believe you are not getting it. You are independent, and like to do things your own way, which sometimes leads to you not being open to the opinions of others.