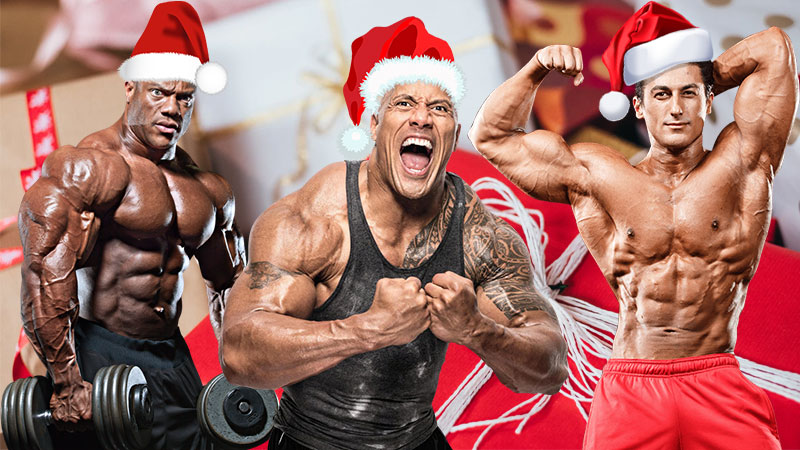 Give him the gift of gainz this year. Here are our top 25 holiday gift ideas for gym obsessed bros.
Keep your bro safe looking good in the squat rack with this old-school styled weightlifting belt. RDX have nailed the design, giving a nod to the classic look with 4" cowhide leather construction. The oil-fixed leather also gives the belt unrivaled softness and durability – while the heavy-duty rivets and buckle really seal the deal.
If you're in search of a practical gift that'll never go out of style – look no further. Wrap this around the Christmas tree and watch his eyes light up like Santa's Subaru sleigh.
Foam rolling is a scientifically way to support all the hard work your bro puts in at the iron house. Fact. Not only does a spot of self-myofascial release improve range of motion, but it's a great way to beat back the DOMS too.
We recommend going for the OG and treating your bro to a TriggerPoint Grid Roller. Why? Because they're the favorites of industry pros worldwide and can handle the load of a swole alpha-male physique.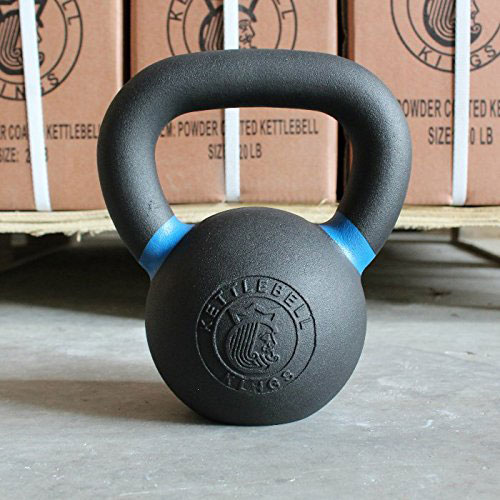 Need a gift for a bro on the go? Kettlebell Kings have you covered.
All a man needs is one kettlebell and he can hit every single muscle group in his body. Plus, with Kettlebell Kings, he'll be able to access a whole library of free workouts, and how-to videos too.
We'd recommend going for the 25.0-pound option for a challenging swing.

A bro's main priority is always maintaining his masculinity. But, when it comes to the holiday season, a lack of vitamin D from the sun can see his testosterone levels plummet. And as testosterone plays a super important role in maintaining and growing muscle, that's a pretty big deal.
Choosing an all-natural testosterone boosting supplement can help keep your bros gainz safe this year. We recommend TestoFuel, as alongside 5000 IU of Vitamin D, it also contains a bunch of other hormone-optimizing ingredients such as; zinc, magnesium, fenugreek seed, and vitamin B6. Pick up a deal on three months supply to keep him alpha well into 2019.
Created in collaboration Dwayne 'The Rock' Johnson, Under Armour's Project Rock collection comprises of sleek and stylish apparel specifically constructed for the training man.
To stay warm in the iron house this holiday season we've gone for the 'All Day Hustle' Double Knit Full-Zip Jacket. Featuring antimicrobial technology to eliminate the growth of odor-causing microbes, it's suitable for training in during colder gym sessions. But that doesn't mean it can't handle the heat though – it's moisture-wicking properties helps keep the wearer dry when breaking a sweat.
Nothing says Happy Holidays like the energy, drive and focus to crush a killer workout. So, why not consider gifting a pre-workout?
Created using an all-natural scientific formula of optimum ingredients, 4Guage is a double barrel blast. Not only does it contain good doses of muscle-pump-inducing red beet and L-Citrulline, but focus improving Creatine too. For us though, the standout factor of 4Gauge is that it's free from proprietary blends – meaning the manufacturer is totally transparent with their doses. If you're looking for a clean lift to help your bro smash his new year goals, you've found it here.
According to the guys at NOBULL they are a "brand for people who train hard and don't believe in excuses." Sounds like your bro, right? These are the shoes for him.
They don't promise to make anybody fitter, just to perform when it matters. Their no-gimmick approach also makes them sleek and stylish whilst remaining functional. The perfect gift for a no-bullsh*t bro.
Featuring high-performance blades to cut through frozen fruits and veggies, the Nutri Ninja Auto-iQ would complete any nutrition focused bros kitchen. It also includes a Smooth Boost Technology to truly customize the drink making experience and Pro Extractor Blades to samurai slice whole veggies. If your bro is a sucker for his smoothies – this is the gift for him.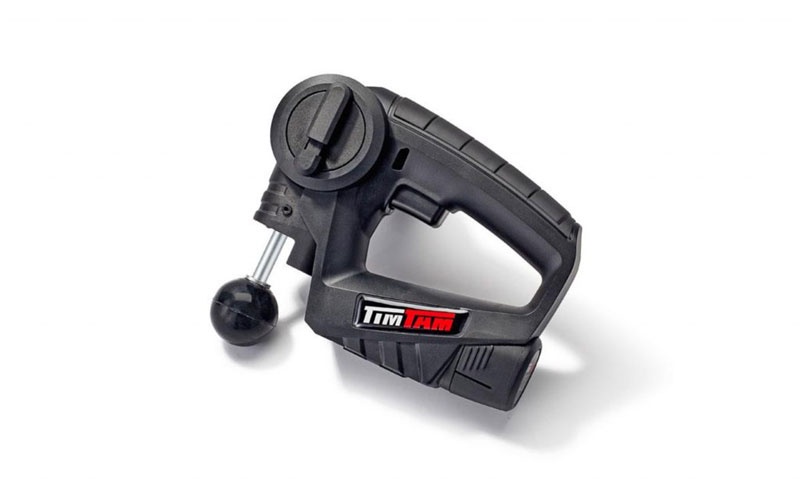 While it might look like a power tool the TimTam is awesome for a little body fixing DIY. Delivering over 2000 strokes per minute, the Power Massager helps break down knots in the muscle, increasing blood flow around the body. It's also great for releasing stored lactic acid making the Power Massager awesome for combatting DOMS.
Does your bro workout hard AF but pay for it the next day? Get him this. It's cheaper in the long run than a bunch of massages, fits easily into a gym bag, and can even be used in front of the TV.
An Amazon #1 Best Seller – Bigger Leaner Stronger is a no-nonsense approach to building muscle for every bro. There're no unrealistic 16-week programs, super-expensive diet plans, or unresearched broscience bullshi*t – just straight up facts for getting swole. It doesn't matter where he is on his muscle building journey, there's something in this book for every bro.
This year Fat Gripz won two major awards from the likes of Men's Health and Bodybuilding.com for their super versatile grip trainers. They're super easy to use, you can strap them anywhere, and are scientifically proven to make bros stronger.
Don't just take SpotMeBro's word for it though. Even the biggest names in coaching like Joe Defranco, Will Brink and the late Charles Poliquin rate Fat Gripz too. We recommend grabbing and wrapping the Fat Gripz Original for all your bros thick-bar training needs.
Resistance bands have made a massive impact on the fitness world recently. Not only are they amazing for warm ups and recovery – a solid resistance band can provide a full body workout almost anywhere.
However, with the sudden influx of interest, there are now some companies producing some pretty sh*tty imitations. That's why we're giving a shout out to the original high-quality brand for bands, Serious Steel.
Staying a lean mean muscle stacked machine requires sniper like nutrition. And while it's cool looking swole on the daily trying to organize meal prep can be a total pain in the *ss. So, why not treat your bro to the gift of convenience this year? With the Bear Komplex Lunch Bag there's no need to cram food tubs into gym bags – making physique fueling easier than ever.
Featuring up to 40 hours of battery life, Beats Solo3 Wireless headphones will never leave your bro without fire in the squat rack. And with an award-winning sound, his ears will be as pumped as his bicep.
Class 1 Bluetooth technology connects these headphones to an iPhone instantly. Plus, as there are no wires, Beats Solo3's will never get in the way under the bar. Our favorite feature though is the streamline design and pivoting ear cups, which give these headphones an almost tailor-made fit.
When it comes to high-quality American-made strength and conditioning gear Rogue are unrivaled. Yet, by teaming up with CrossFit world champion Rick Froning they've been able to take things one step further.
The SR-1F speed rope is the ultimate double-unders for any WOD destroying box bro. The TPE Overmold hand grips keeps the user fully in control while four high-precision ball bearings ensure a smooth ride workout after workout.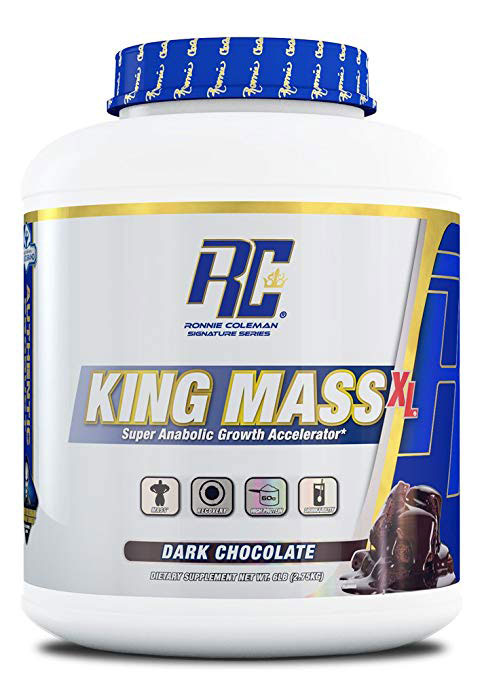 Make sure Santa ain't the only big guy kicking around this holiday season. Fill your bro with two scoops of Ronnie Coleman's Signature Series protein powder and he'll be reppin' the Christmas tree like it ain't nuttin' but a peanut.
By gift wrapping a tub of King MASS-XL Super Anabolic Growth accelerator you'll provide 60 g of protein per serving, making those muscles swell well into the new year. We can't promise it'll make your bro grow to the size of Ronnie – but he'll have an anabolic AF liftmas.
Nothing says 'I've got your back (and knees)' like a set of Rehband Rx knee sleeves. Because when you've got a bro who always goes hard under the bar, the best gift is one that helps him go harder.
Rehband Rx knee sleeves are the favorite of athletes worldwide due to their rugged support, reliability, and impressive comfort. Their 5mm Neoprene flex-material allows them to move unrestricted with the knee while the 3-D design always keeps them comfortable. Plus, these bad boys are both IPF and IWF Legal for Raw and Open Competition, perfect for the competitive lifter in your life.
Looking for a gift for the next big thing in fitness social media? Maybe the coach who's a killer for nailing the technique? Chances are he's probably still filming all his lifts with a phone propped against a water bottle. Don't laugh – it's a fact bro.
What he really needs is a super flexy SquidGrip tripod for filming. Forget dropped iPhones, broken screens, and water bottle props – give the gift of perfectly shot lifts instead. If he doesn't thank you, his Insta followers will anyway.
Billed at the #1 most advanced training accessory in the world, Versa Gripps do it all. Push, pull, and swings are all made easier and pain-free for athletes who use Versa Gripps.
According to the manufacturer, these pieces of kit are made using an exclusive "non-slip" material, scientifically formulated to be hypoallergenic, antimicrobial, and antibacterial. There's also built-in arch support to protect athletes from carpal tunnel and extended grip length to keep callouses at bay.
What do you get the gym guy that's got everything? No, not another protein shaker! You get him a whole new program instead. One created by leading industry experts that he can access any place, at any time, for life.
Boss Workouts provide complete 12-week transformation plans to bros suited to their goals. For men looking to build serious slabs of musc,le there's Lean Mass, while Shred offers the ultimate guide to getting ripped like a pro. Prime, one of Boss's most popular programs, is also specifically tailor made for the man over 40, looking to craft a younger, more powerful physique.
The best part about Boss Workouts? Every single user who purchases a plan gets access for life. So, if you want a gift that gives all year around, Boss Workouts is just the thing.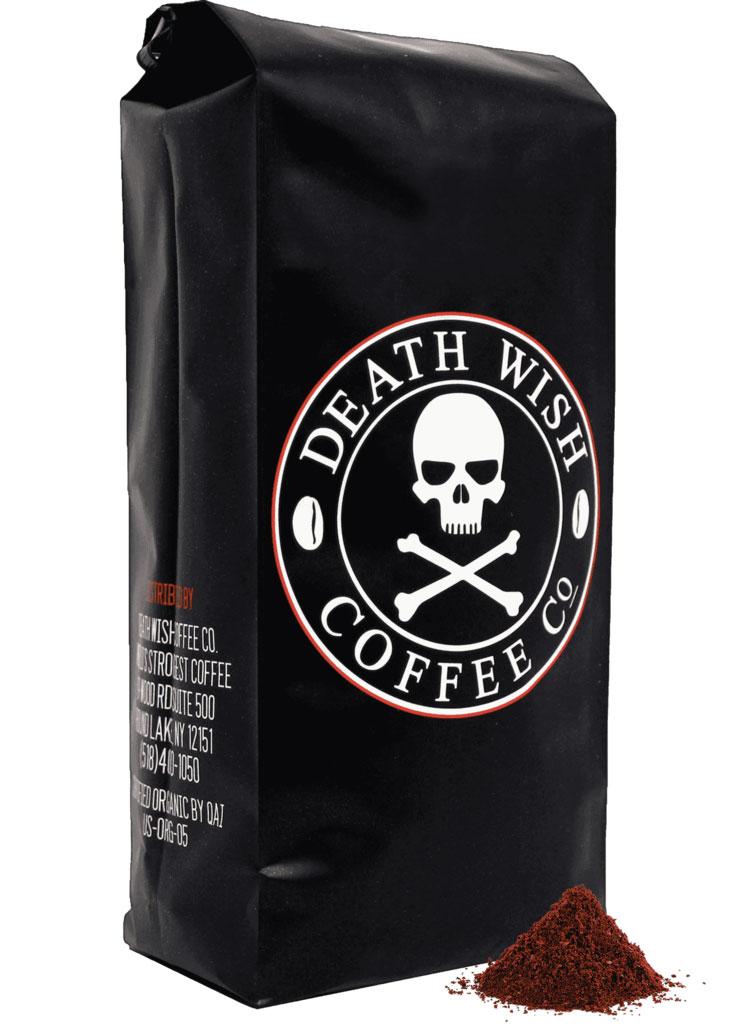 Bros love coffee – fact! It's the first thing we turn to before an early morning workout and it gives us the power to smash life every day. Seriously, scientists have even confirmed this. Many studies have shown the caffeine present in coffee actually improves workout performance.
But a strong dude needs a strong brew. Fortunately, Death Wish Coffee Co. fixed up a batch for barbell bending beasts no problem. Billed as 'The World's Strongest Coffee', this bag of beans is both fair trade and USDA Certified Organic, while boasting double the amount of caffeine as the average cup.
Try not to save it for yourself once you taste the smoothness though. Don't say we didn't warn you.
The Fitbit Charge 3 is the ultimate fitness tracker for the guy who loves his tech just as much as his muscle. With 24/7 heart rate tracking, daily calorie burn calculations, contactless payment, and smartphone notifications, the Charge 3 is one of the most advanced trackers on the market.
The sleek black graphite aluminum design also makes the Charge 3 at home on any man's wrist – while water resistance to 50M means it'll keep up with even the most adventurous lifestyle.
Lifting is a religion. Arnold Schwarzenegger is our anabolic Lord and Savior, protein shakes our broly communion, and the iron house our place of worship. So, why not give the gift of guidance at this holy time of year with The Swoly Bible: The Bro Science Way of Life? Written by Mr. Bro Science himself, Dom Mazzetti, The Swoly Bible offers everything a muscle man needs to live the gym life and guarantee a place in heaven – a place where every day is chest.
Because no bro is complete without his signature Gold's Gym Stringer Vest. Enough said, bro.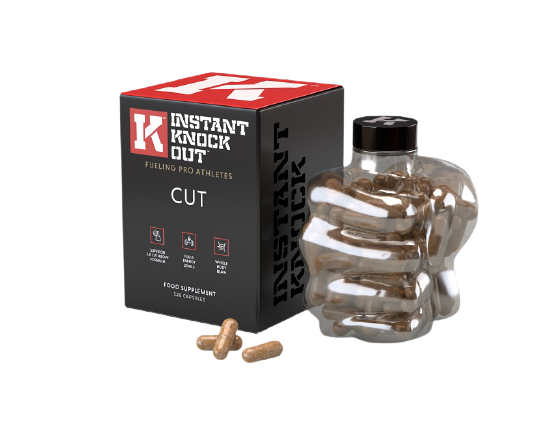 Every bro knows the hardest part of entering the new year is the cut. Stripping back the fat you strap onto your body while bulking is never fun. If only there was something out there to make it easier…
Besides cardio and a super clean diet, the next best thing is a premium fat burner. Our go-to is Instant Knockout CUT for its all-natural ingredient profile, the healthy dose of energy boosting compounds, and the fact it was specifically created for cutting MMA fighters.
If you're buying for the aesthetic bro who likes to stay shredded, look no further.
More muscled up reading material from SpotMeBro: