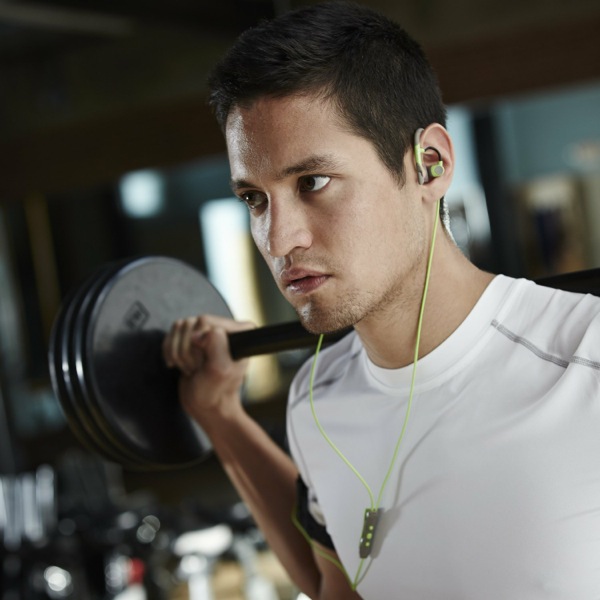 Top 6 Headphones for the Gym and Best Gym Headphone
To me, a good beat is the closest you can get to anabolic steroids without rage issues and a shrunken nutsack.
Think about it. We've all had that mid-set moment where the music seems to unleash some kind of special retard strength deep within us, and before you know it, you're smashing personal records.
Dat beat.
Well after breaking my hundredth pair of shitty iPod ear buds the other day, I decided to invest in something that would last. I talked to a few people, and eventually decided to go with the Denon Exercise Freak In-Ear Headphones.
Any serious gym rat knows that headphone wires can be a major pain in the ass, especially in an environment like the gym that has lots of moving parts and nasty things for them to get snagged on. I used to just tuck my headphone wires under my shirt, which worked well enough, but they would still get pulled out during movements like back extensions, weighted dips, and pullups. Use cordless headphones just once and you will be a believer, wireless headphones for the gym are the only way to go.
When I put these things on, I realized how much I had been truly missing. A good pair of headphones is GAME-CHANGING. The sound quality is absurd – it turns every track into a powerhouse of motivation.
So if you're still rolling with $5 disposable ear buds, I'm about to do you a big favor. Enough chit-chat, let's discuss the best headphones for the gym.
Denon Exercise Freak In-Ear Headphones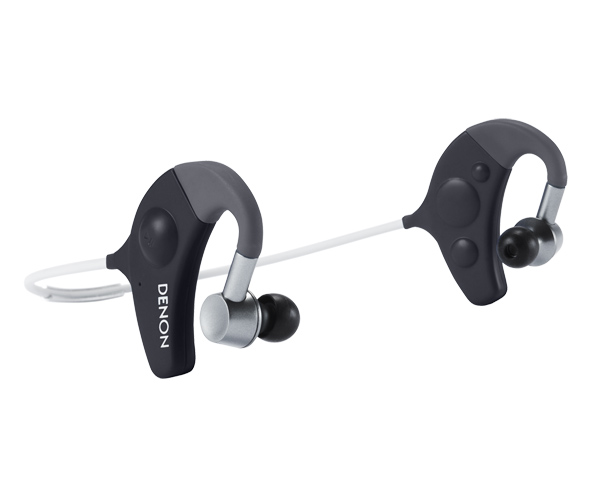 These are the ones I just mentioned, and first on the list because they offer the best balance between price, style, sound quality, and comfort. I just didn't find anything else that had such a good mix. The biggest benefit here has to be the fact that they are wireless. No more slipping your MP3 player down your shirt, messing with cables every time you switch tracks, getting caught on machines and benches – those days are over. Wireless is the way of the future and I can't see myself going back. Highly recommended.
Monster iSport Immersion In-Ear Headphones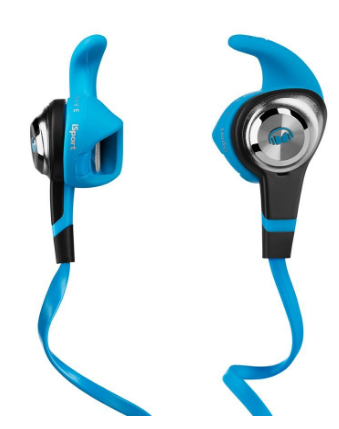 When it's got Monster in its name, you know you're in for an eargasm. This might be the most comfortable pair of in-ear headphones we've ever tried on in our lives. These headphones were designed from the ground up with quality and durability in mind. The really cool feature of these headphones is they are water and splash resistant, which may come in handy for those of us who are extra sweaty. A little bit pricey, but the sound quality and brilliant design (The earbud actually swivels when you move!) will make you forget all about that nonsense. It's so crystal clear it's scary, straight up Quality with a capital Q…or M.
*We love Monster products, just not Beats by Dre for reasons we'll explain later.
Klipsch Image A5i Sport In-Ear Headphones (NEW)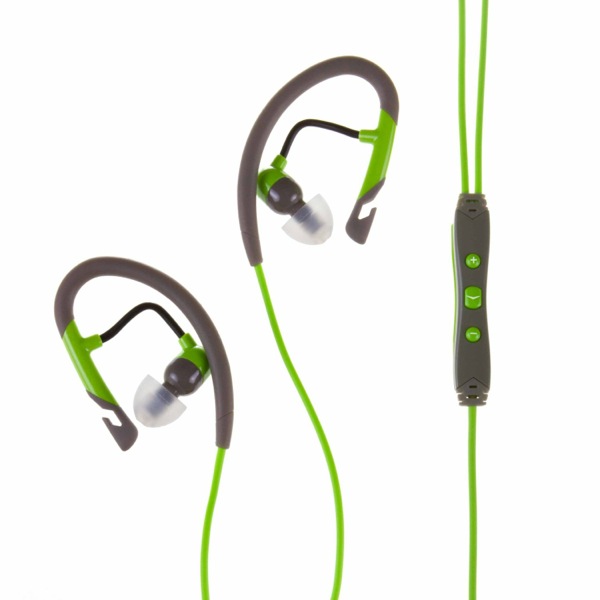 These freaking headphones are Kevlar armored! Overkill? Maybe. Awesome? Definitely! Made with a high efficiency driver, slim three button remote control with microphone, and built in clothing clip, these headphones were designed to stay in place and not fall off. High quality sound again from Klipsch, definitely worth checking out!
WHAT's INCLUDED – Bluephonic Zone sport earbuds- Universal micro USB charger – 3 Size ear tips – luxury Travel case – manual guide – Sometimes you may have been disappointed by other cheap wireless earphones, but we think that this Headset won't let you down!
Motorola S-10 Bluetooth Stereo Headphones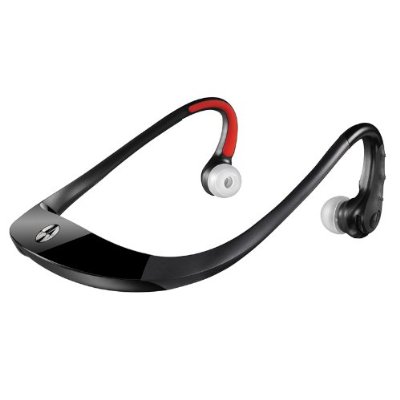 The Motorola S10-HD was one of the better-looking headphones I tried, especially when it came to the wireless group. Comfort was a nice bonus too, and although these felt like the lightest pair I tried out, I found myself wanting something a little more substantial. The build quality is good. A nice full, rich sound, and good on-ear controls for easy track changing. "Hydrophobic Mesh" which means these headphones are scared of water, really it just means they are sweat resistant which is obviously important for gym use, especially jogging. Modest price too – definitely check these out during your search.
Plantronics BackBeat 903+ Headset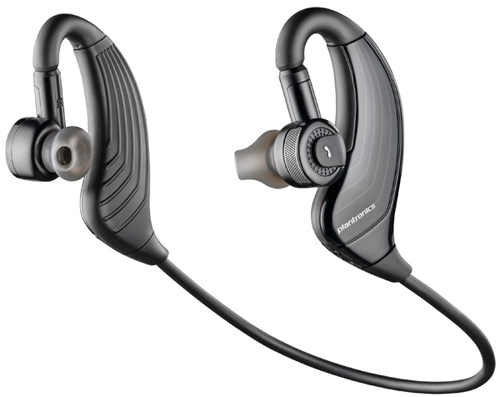 Keeping with the wireless theme, here's another impressive Bluetooth pair that makes cables a thing of the past. These also have integrated music controls built right into the set itself. Although the earpieces have a 3-way adjustment, I did not think these were as comfortable as some of the other pairs I tried. Your mileage may vary though, everyone's ears are different. One little feature I liked about these was the audible battery warning when you turn them on: A female voice tells you how much time you have remaining so you don't get caught off guard. The bottom line on these: the music sounds great, but the comfort and the controls aren't the best they could be. Still, it comes down to personal preference.
Bonus: The Throwaway Pair
Wireless Bluetooth Sweatproof Lightweight Headphones with Microphone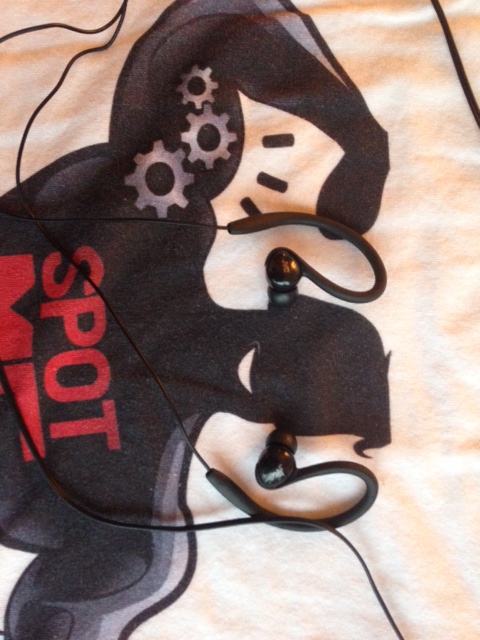 This pair by JVC has been my personal go to for a while now. Cheap, lightweight, comfortable, tough, stays on your ears, and the sound quality ain't half bad. This is a good pair of headphones to get if you need something you can abuse the hell out of and use in unforgiving conditions. Also not a bad look if you're traveling and don't want to get your fancy looking shit jacked.
THE BOTTOM LINE
You may have noticed that Beats By Dre headphones were not included on this list despite the fact that they are the pair most commonly seen on athletes. That's because the athlete's get them for free, and we believe they are overpriced. When it comes to gym headphones we prefer to pay for design, quality, and durability rather than a brand name. Headphones selection is a very personal choice, but I do have a few words of wisdom for you. One, I strongly suggest you get rid of whatever shitty stock headphones came with your MP3 player or phone – you are missing out, big time. And two, go wireless. The sound quality remains phenomenal, but the convenience and ease of use go through the roof. I didn't realize how annoying wires were until I freed myself from that shitty design forever. I suggest you do the same.