In regards to lat pull-downs, it's generally believed that a wider grip activates the lats more than a narrow one. This belief originates in bodybuilding dogma, but it can appear to be "evidenced-based" by the results of a 2002 study published in the Journal of Strength and Conditioning Research, which found that the wide-grip pull-down produced greater muscle activity than pull-downs using a more narrow, supinated (underhand) grip. The problem is that this study didn't compare different pronated (overhand) grip widths. (1)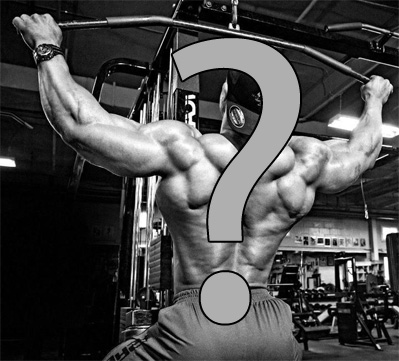 That said, a 2014 study published in the Journal of Strength and Conditioning Research did just that, by comparing 6 repetition maximum (6RM) load andelectromyographic (EMG) activity in the lat pull-down using 3 different pronated (overhand) grip widths. Fifteen men performed their 6RM in the lat pull-down with narrow, medium, and wide grips (1, 1.5, and 2 times the biacromial* distance). (2)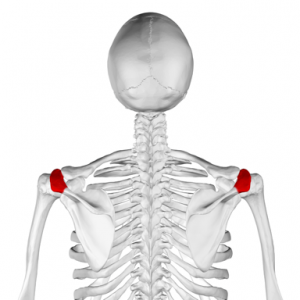 This study found "similar EMG activation between grip widths for latissimus, trapezius, or infraspinatus, but a tendency for biceps brachii activation to be greater for medium vs. narrow. Collectively, a medium grip may have some minor advantages over small and wide grips; however, athletes and others engaged in resistance training can generally expect similar muscle activation which in turn should result in similar hypertrophy gains with a grip width that is 1-2 times the biacromial distance."
In other words, aside from a bit more biceps involvement in the medium grip width, all three grips produced similar lat activation, which challenges the notion that wide grip is "best" for targeting the lats when doing pull downs.
So, the practical training take aways here are:
You don't have to use wide grip lat pull-downs in order to really stimulate your lats. Instead, you can find a grip width that feels most comfortable to you.
If you're looking to add in some extra biceps work while doing lat pull downs; this evidence indicates that using a medium grip(1.5X) width is just what the muscle doctored ordered.
You can mix up grip widths to add subtle variety to your lat pull downs without feeling as if you're missing out on the "special" lat building benefit of using a wide grip.
The Quick Advice:

There is no definite answer that one grip is more effective than the other, they are all pretty much the same in regards to muscle activation.
For the lat pull-down, I recommend mixing up your grips (neutral, underhand or overhand) and hand widths. The consistent exercise is the lat pull-down, but every few weeks, or every workout, you perform a different lat pull-down variation like the ones just described.
Any good training program should have enough consistency to allow you to see progress and enough variety to prevent boredom and potential repetitive stress injury. One of the best way to do this is to utilize the same basic core movements but in slightly different ways.
References:
1. Signorile JF, Zink AJ, Szwed SP. A comparative electromyographical investigation of muscle utilization patterns using various hand positions during the latpull-down. J Strength Cond Res. 2002 Nov;16(4):539-46.
2. Andersen, et al. Effects of grip width on muscle strength and activation in the lat pull-down. J Strength Cond Res. 2014 Apr;28(4):1135-42.