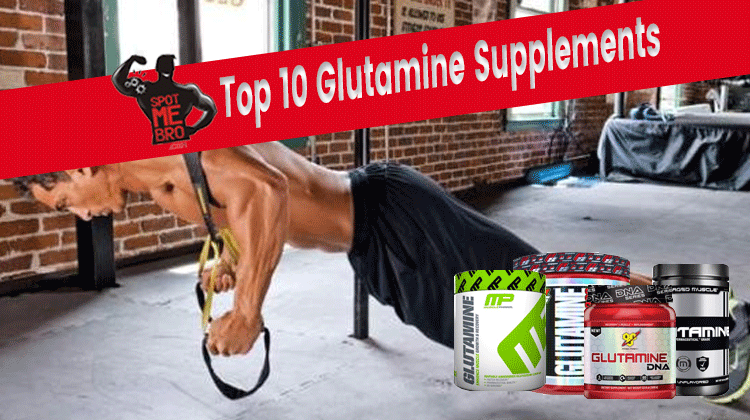 What does Glutamine do?
Glutamine plays the crucial role of increasing an individuals ability to build muscle, improve in strength training, and enhance an the body's ability to burn fat at a faster rate. Glutamine belongs to the L-Amino Acid group and is a building block of protein.
This amino acid is naturally produced by the human body when we eat foods such as fish, eggs, chicken, vegetables, and wheat products. The body requires rather large doses of Glutamine; concentrations which cannot be achieved by food alone. This is especially true for weightlifters. The body building function of Glutamine makes it all the more necessary for men as well as women to increase intake through supplementation.
Supplementation of Glutamine for Bodybuilding
For the body to reach the required levels of Glutamine needed for bodybuilding purposes, you'll need to supplement. Glutamine helps with protein synthesis,which is essential for rebuilding muscle tissue after a rigorous workout, thus it can help reduce recovery times which means you're back in the gym and ready to tear up those muscles all over again.
How Does Glutamine Work?
Glutamine is a non essential amino acid. This means that the body has the inherent ability to produce it naturally, however as we age, it becomes harder to produce an ideal amount. This amino acid is brings a variety of benefits to the human body as it facilitates healthy muscle tissue development and muscle repair.
It is also the preferred energy source of tissues in the digestive system and the immune system. Glutamine is also a great source of energy at a cellular level. A healthy dose of Glutamine gives you the ability to use high levels of energy, which is obviously needed for strength training. Glutamine also promotes gastrointestinal health. Glutamine acts as an essential neurotransmitter to our brains as it enhances one's mood. In other words, this stuff is very important to the body for a plethora of reasons.
Glutamine is involved in gene regulation. It acts as the energizer for rapidly dividing cells, as it is a major building block of cells. Glutamine also acts as immune system booster as it promotes the division of immune cells when infection invades the body. Threats come in many forms such as colds, cough, fever, flu and other viruses.
How to Use Glutamine
The best time to take Glutamine supplements is during mornings and evenings after meals. The recommended dosage for intake of Glutamine is between 5 and 10 grams daily. There are various forms of supplements available, which we'll be taking a look at shortly.
Benefits of Glutamine
Glutamine is considered to be a stable and effective supplement that aids bodybuilders in achieving their ultimate mission: massive gains. For many serious lifters, it's already a staple in their supplement cabinet. Although Glutamine is categorized as non-essential, it becomes essential when we put our bodies through rigorous training.
Athletes find it a necessity to take in high doses of Glutamine as they regularly undergo long periods of high-stress through extensive physical exertion on a regular basis.
Aside from being able to replenish lost energy, Glutamine has other benefits including:
Glutamine is an answer to protein deficiency,
Glutamine enhances the immune system after intense exercise,
Glutamine increases the rate of natural growth hormone production,
Glutamine replenishes vitamins and minerals post-workout,
Glutamine is essential for optimum growth and crucial to liver functions,
Glutamine is an essential energy source of body tissues, particularly the muscle tissues, immune cells, and the gastrointestinal tract, and
Glutamine greatly enhances recovery and recuperation after intense training.
Here's a look at out top products for those interested in glutamine supplementation:

[wptg_comparison_table id="11″]