Bro, it's damn obvious we love bodybuilding. Everything about it makes us who we are – from the sheer thrill of a heavy lift, to embracing the grind and dedication needed for success. But, could you say it saved your life? That's exactly what WWE mega-star and all-around ass-kicker Alexa Bliss announced to the BBC.
Alexa is a three-time Raw and two-time SmackDown champion who is not to be messed with. She's strong, powerful, and is no stranger to delivering an ass-whooping. We wouldn't dare tell her to get off our favorite bench put it that way.
Yet, Alexa hasn't always been this way. Growing up she had to overcome eating-disorders and tough battles with depression. This dangerous relationship with food would almost take away her life – not once, but twice!
Facing 'reality checks'
It would only be a matter of time before Alexa's eating disorders would take over. After causing repeated damage to her body she would eventually be admitted to hospital fighting for her life.
However, it wasn't the anorexia itself causing complications, it was heart failure. To make things even worse Alexa's weakened body would not respond to treatment.
This was when the wrestler faced the first of what she calls her "reality checks". In the recent BBC interview Alexa recalled how the doctors told her mom, "one in four women die of anorexia", and that unless things drastically changed, she would be included.
"I remember my mom sitting me down and asking me if I wanted my life to amount to being a statistic," recalled the former RAW champion. Alexa knew she had to turn her life around before it was too late.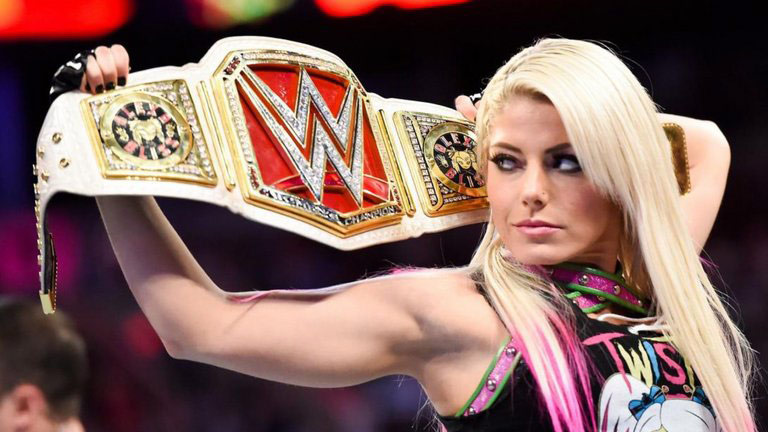 College, cheerleading, and relapse
Alexa would eventually recover for the first time before heading to college. Whilst studying she became a cheerleader, which proved to be too much for the young woman.
As a "D1 cheer leader we had to be at the top of our game" said Alexa. She also recalled how they had to undergo regular body fat measurements and work out three times a day.
Always having to worry about her her body fat, scored in the gym and performance on the field re-ignited her anorexic tendencies. According to the star her anorexic hit back harder than before, forcing her to leave college for the sake of her health.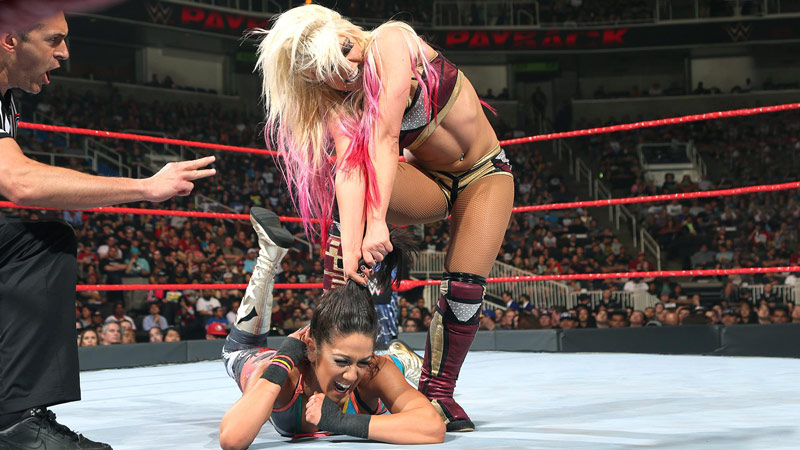 How bodybuilding saved Alexa's life
Not knowing which way to turn, Alexa looked to the weight room to help rebuild her body. "I started bodybuilding to get to a healthy weight," said the 27-year-old superstar, "the only way I got better was because of bodybuilding."
According to Alexa she still faces backlash over her bodybuilding days from wrestling fans. They often discredit her place in the sport, saying she doesn't deserve the success she's achieved.
But if you thought that'd stop the former champ, you'd be sadly mistaken, bro. "I wasn't just a bodybuilder, I wasn't just a fitness model," says Alexa, "that saved my life." Who can count her out with such brutal honesty like that? Certainly not SpotMeBro.
To check out the entire inspiring interview head over to the BBC website.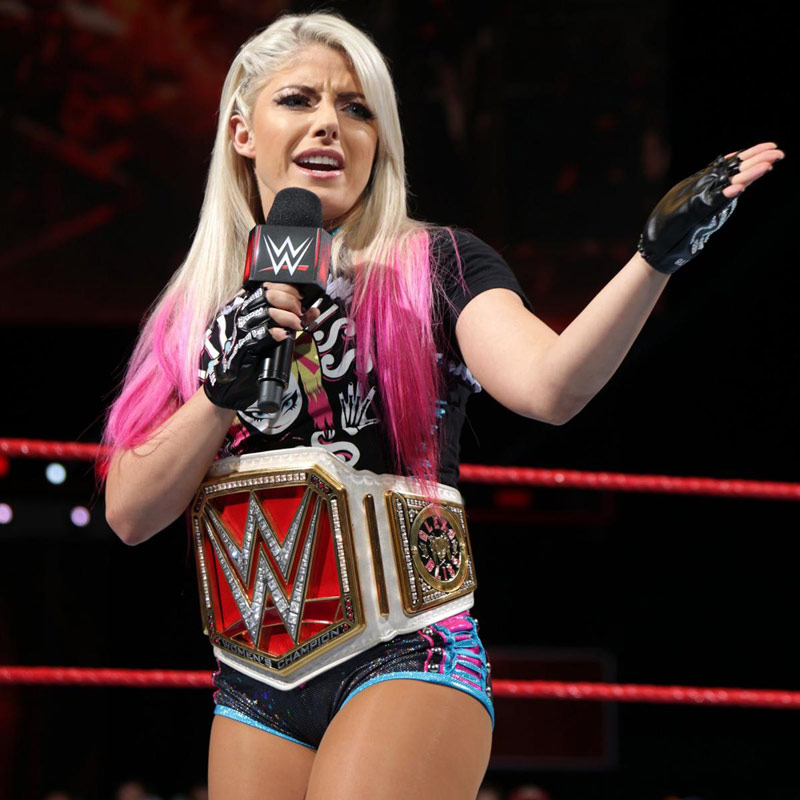 More muscle obsessed reading reps you might like: