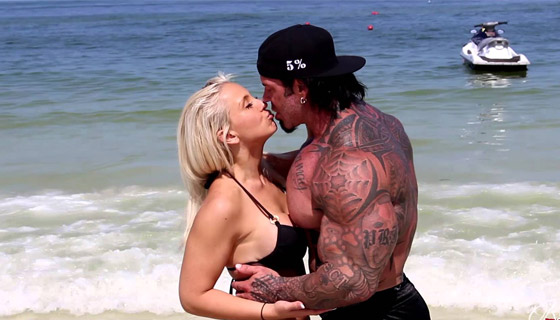 Distressed fitness model and girlfriend of Rich Piana, Chanel Jansen, has released a video to clear up rumors surround the athletes death.
Chanel gives a full account of the final moments before Rich Piana lost consciousness 2 weeks before passing.
The heartfelt and hard account also clears up rumors surrounding drug and steroid use.
Through tears she addresses the camera;
"Rich said 'I want you to cut my hair'.
"He leaned forward and I thought he was stretching his neck so I could cut the back of his neck.
"All of a sudden he started to fall back to me. I said 'baby are you OK?'
"His eyes were rolling into the back of his head.
"I went to catch him but he was sweating and he fell and bumped his head. His eyes were wide open and he was gasping."
It's at this point that Chanel makes the call to 911 and talks to the operator.
Initially Chanel asks if Piana was suffering an attack of sleep apnea. This didn't last long and soon the realization of how serious the situation was set in.
The 911 operator told her to give chest compressions to the non responsive Piana. Chanel used all 'her might' to deliver them.
Sadly Piana didn't wake up and was placed in a medically induced coma, where he would later pass on the 25th August 2017.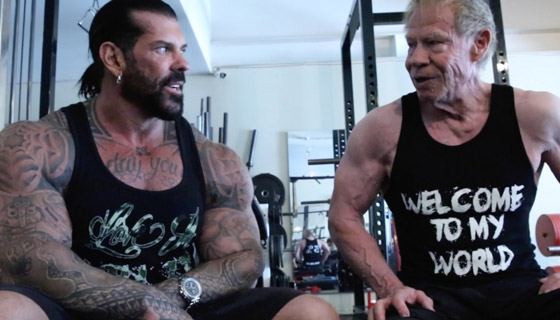 Clearing Up the Rumors
In the video Chanel goes on to clear up the rumors surrounding Rich's death.
During the call to 911 there was never any mention of drugs to any media outlet.
She goes on, "…it should come as no surprise he was using steroids for 20 years"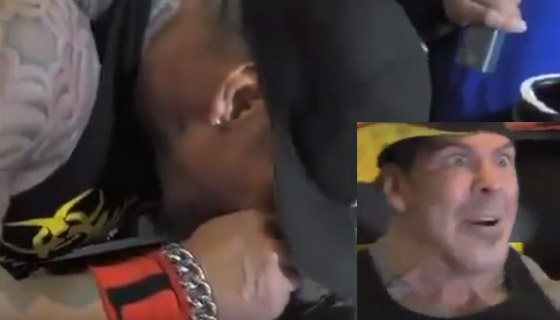 The white powder found at the scene was in fact a Mutant Mayhem supplement Rich had snorted in Germany, as some people may remember.
What was on the table was left over and Rich, "the unconventional guy", would snort his pre workouts.
Don't Muddy the Waters
Chanel further talks about Rich's power when it comes to changing lives and doesn't want the rumors to muddy the waters and impact his legacy.
As Rich passed Chanel was holding Richs hand as she slept, when she let go and woke up 40 minutes later, the bodybuilder had passed on.
Ending on the reminder that people need to stay strong, stay positive and that; "we are all in this together and we don't get out alive", Chanel signs off shortly after.
The 9 minute video does certainly clear a few things up, but there will no doubt still be rumors flying all over the internet about the death.
Chanel's account is truly heartbreaking and can be watched below.
https://www.youtube.com/watch?v=-1kd0IZjEFw
Rich Piana's Death Experts Opinion
There's still been no real update on the actual cause of Rich Piana's death.
The internet is being flooded with rumours and opinions. The latest coming from an interview with a UK tabloid.