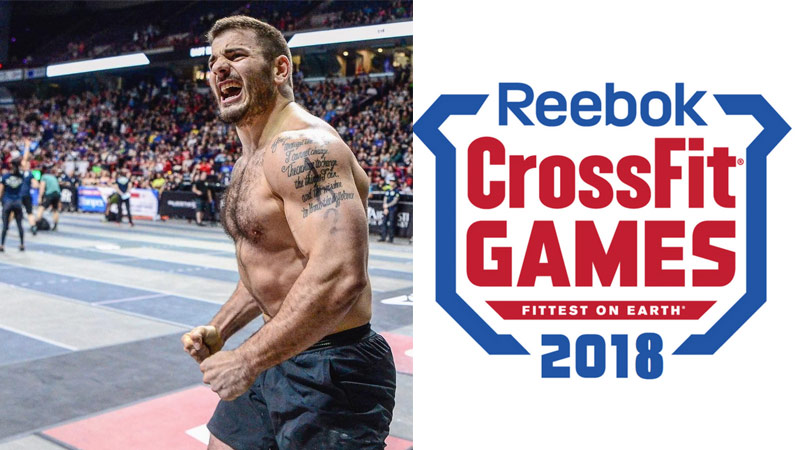 The Reebok CrossFit Games is one of the most electric fitness events on the planet. According to Forbes, the Games have become "one of the fastest growing sports in America."
Every year only a handful of the best athletes on the planet make it to the proving ground. Each one looking to test their metal against ever changing challenges of agility, endurance, strength and mental toughness.
Each workout is constructed exclusively using functional movements. Past events have featured the likes of sled pulls, log carries, explosive lifts and even driving a stake into the ground.
This is because the Games are designed to be the truest test of fitness possible. Competitors must beat hundreds of thousands of other hopefuls just to get there. In 2018 alone, there were almost 217,000 entries into the Open.
Nobody simply walks into the CrossFit Games on merit – not without a tonne of blood, sweat and tears.
The Three Stages of the Games
The road to the Games is a hard fought battle made up of three stages. These are the Open, Regionals and finally, if it's earned, the Games themselves.
The Open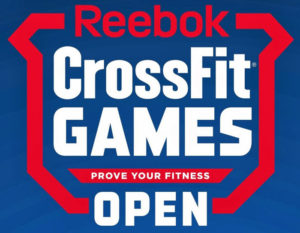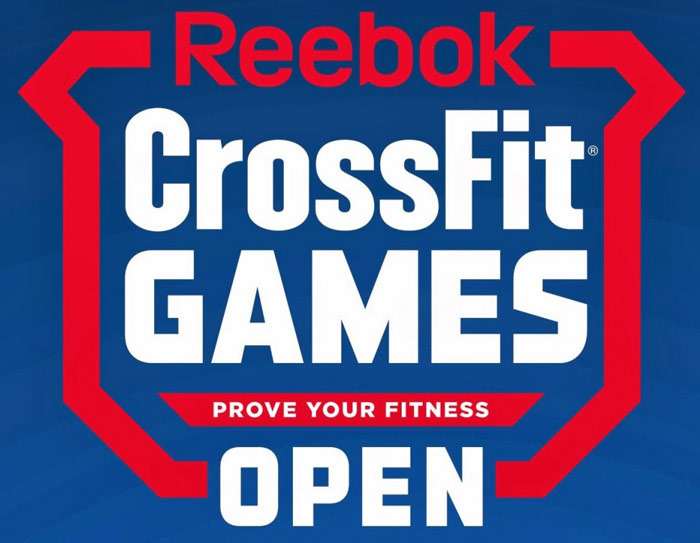 The Open is described as the place "where grassroots meet greatness", and is comprised of five workouts over five weeks.
Anybody over the age of 14 can enter, no matter where they are on the planet. All they need is the $20 entry fee and four days to complete each workout.
Prospective athletes then carry out these workouts in their own gyms and record their scores. In CrossFit, numbers are everything.
If they have done enough to deserve a top spot in their area athletes then move on to Regionals. If not, well, it's back to the chalk board to train and adjust for next year.
Regionals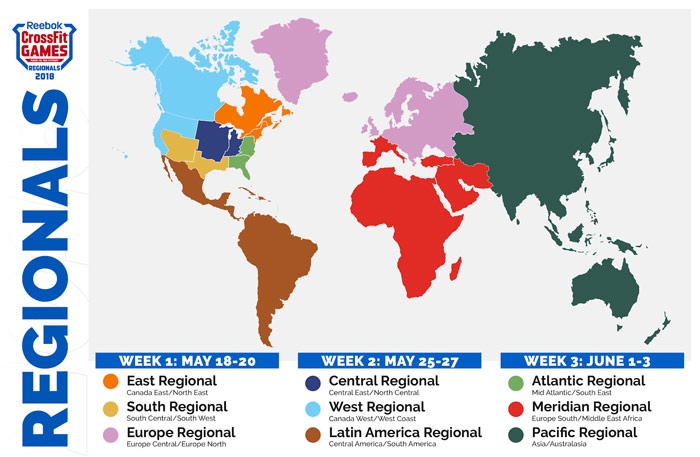 Regionals is a chance for competitors to prove themselves against the best in their area. As only a certain number of people can move forward from each region, these events are crucial.
Finally, once Regionals have highlighted the truly elite, it's time for competitors to prepare for the Games.
Out of an insane amount of athletes, only the standouts ever make it to the pinnacle event. Even simply gracing the field is a feat many can only dream of achieving.
The CrossFit Games 2018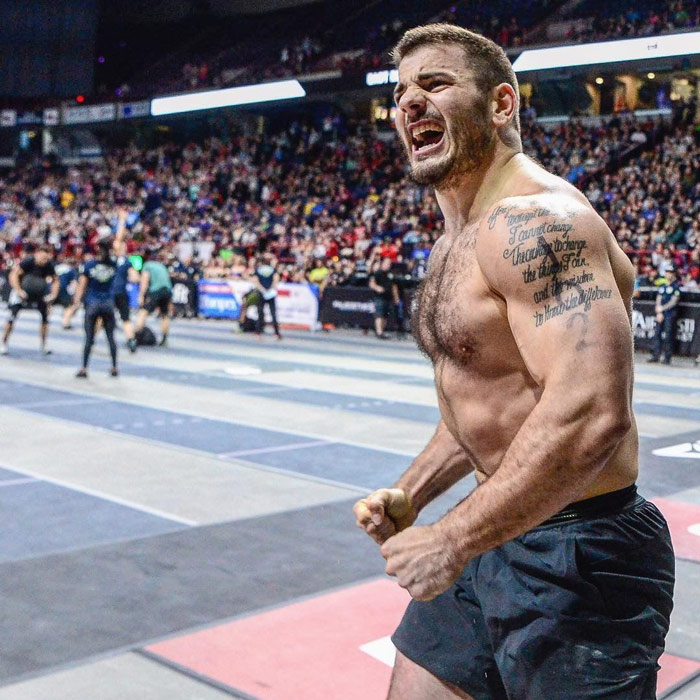 August 1-5 will mark the 11th return of the Games. With it will also come the explosion of CrossFit to our TV screens and social media feeds.
If you don't like it, go live in the woods for a while bro and hit your phone with a rock. Maybe even deadlift a bunch of fallen trees and wait for all the mania to blow over.
This years location will be the Alliant Energy Center in Madison, Wisconsin. The venues Veterans Memorial Coliseum alone has the capacity for more than 10,000 rabid fitness fans. Which is good news, as CrossFit fans are a different type of crazy.
Both the sport and it's athletes have come a long way in just over a decade. Especially considering the first ever competition was held on a ranch where dudes drank beers between exercises.
Today the beers are gone, hobbyists are year round professionals and the show is a hell of a lot more spectacular. What was once a niche event for fitness enthusiasts is now a global sensation.
However, somethings just never change…
What will the fittest on earth be facing?
Nobody knows for sure what this years workouts will be. So, the athletes can only use their best judgement and be ready for anything. That way the Games can truly be a real authentic test of fitness.
Typically, workouts are kept secret until days or even hours before they go live. However, Dave Castro co-director of the original CrossFit gym and director of the Games has leaked a few intriguing concept images on social media.
One image shows what looks to be a huge berm style embankment. Others also show massive climbing rigs and a pretty sizeable triangle shaped obstacle. From the size of it in relation to the rest of the fields, we're saying it's well over man height.
So, whilst Castro isn't really giving much away in terms of obvious exercises – he's definitely got everybody guessing.
Who gets to call themselves a CrossFit Games 2018 competitor?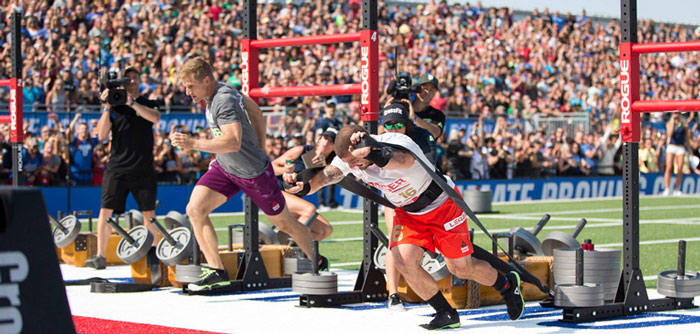 As mentioned only a tiny percentage of hopefuls ever make it to the Games. Through the rigorous selection process, hundreds of thousands are finally narrowed down to the following:
40 Men
40 Women
40 Teams
80 Teenagers
240 Masters
Each region sends forward a predetermined number of their top competitors. The amount of entrants per area is the same for both men and women, just like all the exercises in the workouts.
Here's how many athletes make it to the Games from each region:
| Region | Number of Athletes |
| --- | --- |
| Europe | 5 |
| East | 5 |
| South | 5 |
| Latin America | 1 |
| Central | 4 |
| West | 5 |
| Pacific | 5 |
| Meridian | 5 |
| Atlantic | 5 |
How many are rookies?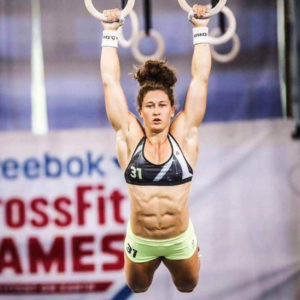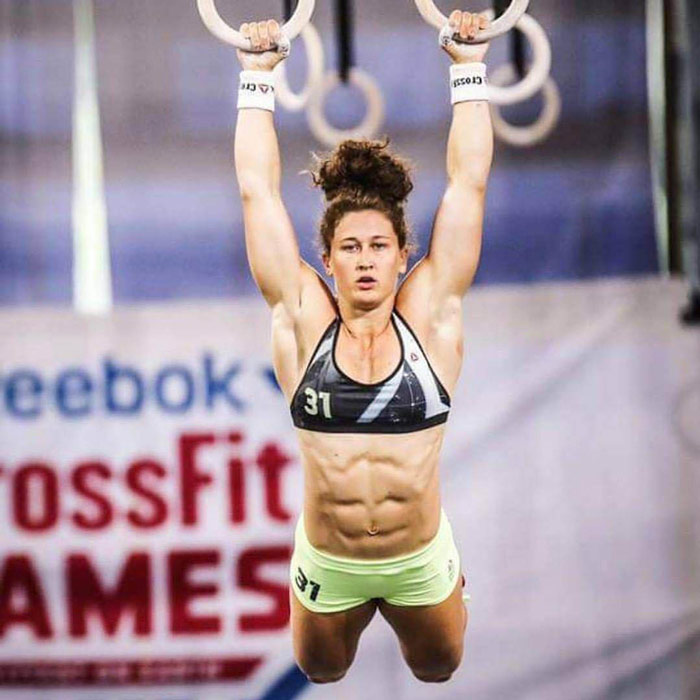 Twelve of the women and fifteen of the men will be first time competitors – AKA rookies. If it's your first time out there on the field, you're still considered to be one, no matter how many WODs you've completed.
If the past Games have taught us anything, it's to never count these guys out. Just as rules are made to be broken, rookies exist purely to upset the whole apple cart.
Just ask reigning women's champion Tia Toomey or current fittest man on earth Mat Fraser. Both of these guys shocked the entire sport when they scored second place in two incredible debuts.
Who to watch out for according to Regionals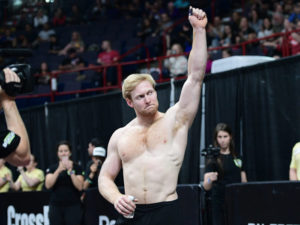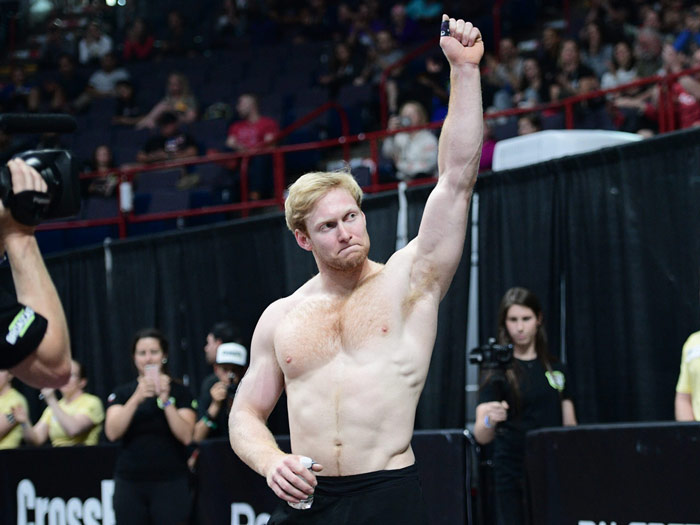 This years roster blatantly reads like a who's who of elite level CrossFit competition.
It's stacked full of returning veterans and young blood hungry to tackle the three days of fitness mayhem.
Fans will certainly recognize names such as; Annie Thorisdottir, Katrin Davidsdottir, Ben Smith, Josh Bridges and Camille Leblanc-Bazinet. All of which have the most appearances under their belt.
However, all eyes will certainly be on the likes of returning champions Mat Fraser and Tia Toomey. Not to mention the Regionals favorites Patrick Vellner and Katrin Davidsdottir.
Seasoned pro Sam Briggs of Great Britain had to withdraw due to a gnarly broken elbow and torn ligament. But, she still managed to complete her workout with a good wrapping of tape – what a bad ass.
The results of Regionals can also help to give a little insight as to where everybody is at. Even if we never truly know what the athletes will face until the event.
Here's the current rankings of the top 5 men and women from the second stage:
| Regionals Ranking | Men | Women |
| --- | --- | --- |
| 1st | Patrick Vellner | Katrina Tanja Davidsdottir |
| 2nd | Mathew Fraser | Tia-Clair Toomey |
| 3rd | Brent Fikowski | Annie Thorisdottir |
| 4th | James Newbury | Kara Saunders |
| 5th | Noah Ohlsen | Kari Pearce |
How would you match up? The CrossFit Workout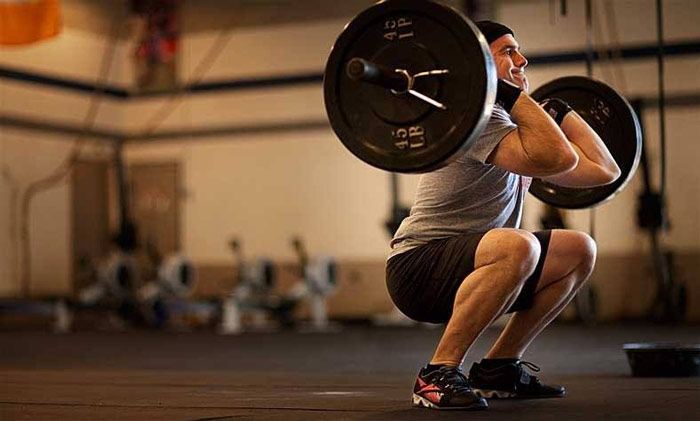 Wondering where you stand in relation to these beastly athletes? Well, there's only one way to find out bro. Time to hit the box
Carry out this workout for time. CrossFit is all about who can get the most work done in the shortest time possible. You're not aiming for the pump here – it's all about getting sh*t wrapped up ASAP.
Make sure you're warmed up before setting the stop clock. Then, slap some chalk on those hands and get ready to rumble. There's no rest during this workout, so once you start, don't stop.
Just make sure to perform your set of thrusters and then immediately move onto pull ups. The idea is to interchange between the exercises, stepping down the reps each time.
Once you're done, check out your time, whoop, and then hi five everybody in the building.
FRAN – For Time
| | Barbell Thrusters | Pull Ups |
| --- | --- | --- |
| Set 1 | 21 | 21 |
| Set 2 | 15 | 15 |
| Set 3 | 9 | 9 |
FRAN is a high intensity full body mother f*cker.
She was created by CrossFit founder Greg Glassman way back in the '70s, to build conditioning for his competitive gymnast career.
Today this short and sweet lung burner is a staple in boxes worldwide. Just as one bro might want to know what another bro is benchin, CrossFit dudes will brag their time for FRAN.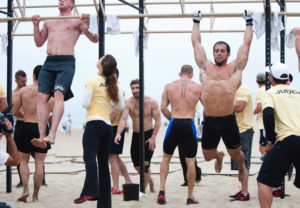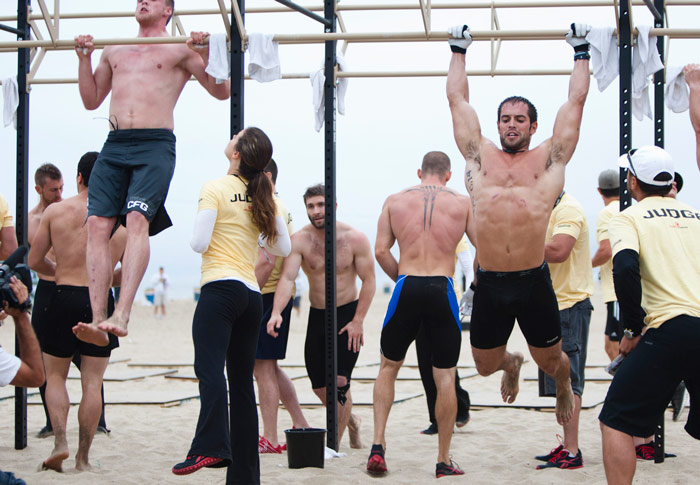 It only comprises of two exercises, which are the barbell thruster and the pull up.
Functional fitness buffs might have noticed that these movements employ the hip, a pull and a push mechanisms. This factor is great for structural stability and counteracting imbalances.
The entire workout consists of three sets: 21, 15 and 9. It just so happens that these numbers of reps are also the same as prescribed by The American Council on Exercise for weightlifting.
For FRAN, the officials recommend using a barbell loaded with 95lb for the guys and 65lb for the girls. So, if you really want to test your worth against the best, make sure to grab the regulation weight. .
Finally, why not challenge a few of your gym bros to a FRAN off?
Everybody claims to be the fittest, but now's the time to put up or shut up. Nothing separates the men from the puny pin legged boys like this little lady. See you in the box, bro.