Forget about creatine and protein powders brah, apparently breast milk is the secret to muscle gains…
There's always going to be new ingredients and supplements that are consumed by those in the bodybuilding industry. After all, everyone wants the latest things that will help them get swole as a motherf*cker, right?
Well, apparently bodybuilders have started to reject steroids in favor of breast milk.
Mother of 2 Making Thousands From New Demand
This kind-of reminds us of the film, Mad Max where people survive by drinking breast milk. Apart from the fact that we're not living in an post-apocalyptic world.
Anyway, let's get back on track, bro.
Basically, Rafaela Lamprou, from Cyprus, has well-and-truly taken full advantage of the new demand for breast milk; she's started selling her milk to strangers (either with fetishes or who want to gain muscle mass).
That's right, the guys who are buying breast milk for gains have helped group bodybuilders with strange fetishes. Good job bros…
Rafaela has said that the demand for her breast milk is so big, that she's sold around 500 liters of the stuff and made thousands in cash.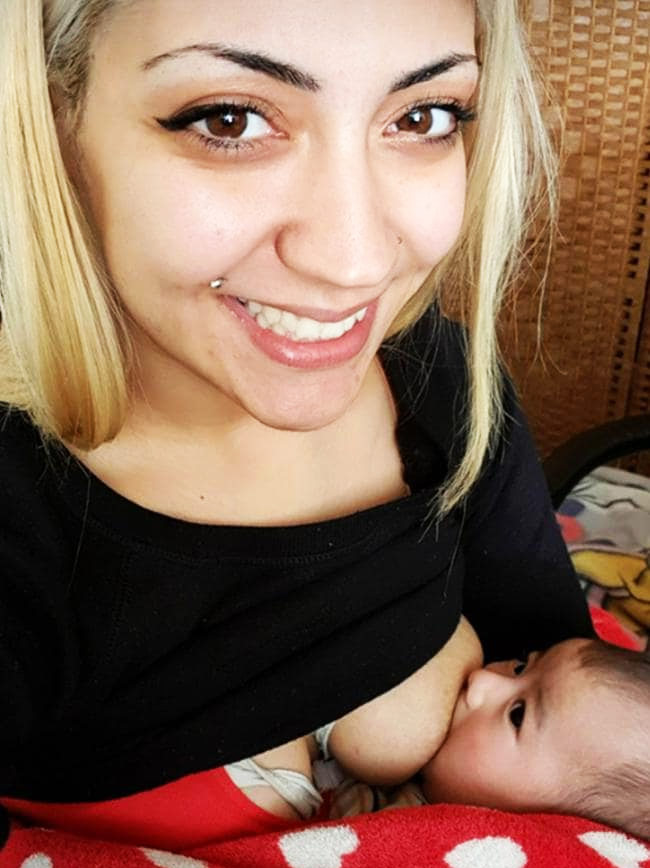 *Rafaela Lamprou feeding her baby. Photo Credit: news.com
Speaking to the Independant, Rafaela said:
"It [her breast milk] was too much – it was taking up all the chest freezer. It was full. I didn't know what to do with it.

"I then started to get some enquiries from men. It started with men who were interested in bodybuilding. They say it is good for building muscle mass.

"But then I started to get enquiries from men with fetishes.

"I started a Facebook group about is and people approach me on there. I have been made to take tests to ensure I don't smoke or drink.

"I have no idea what they do with it but they tell me they consume it."
Breast Milk Can Carry Disease or Infections
In case you're reading this and licking your lips at the prospect of buying some dairy goodness online, we have to deliver a warning to you.
If bought from the wrong person – and let's be fair, what kind of normal person bottles up their breast milk and sells it to strangers online – you might end up with no gains and an STI or other disease.
Speaking to Muscle & Fitness, Kelly Pritchett, Academy of Nutrition and Dietetics, said:
"People think breast milk is good for you because it is a natural source of hormones and antibiotics and is nutrient dense and high in protein.

"But there is no scientific evidence that suggests there are benefits for adults. And since it's a bodily fluid, breast milk can carry disease or infections."
Would You Drink Breast Milk To Try and Make Gains?
You've probably sat reading this article thinking to yourself 'WTF bro'.
But if breast milk is proven to promote muscle protein synthesis in the future, would you ever consider buying it online and supplementing it?
Give us your thoughts in the comments section below!