You might be surprised to hear that Dwayne 'The Rock' Johnson hasn't been included here.
Generation Iron have been doing some great things recently, ranking physiques in different industries, as well as things like 'best bodybuilding comebacks of all time'.
Well, now they've moved onto choosing the top 5 of the greatest wrestling physiques in history.
See who made the cut:
Bill Goldberg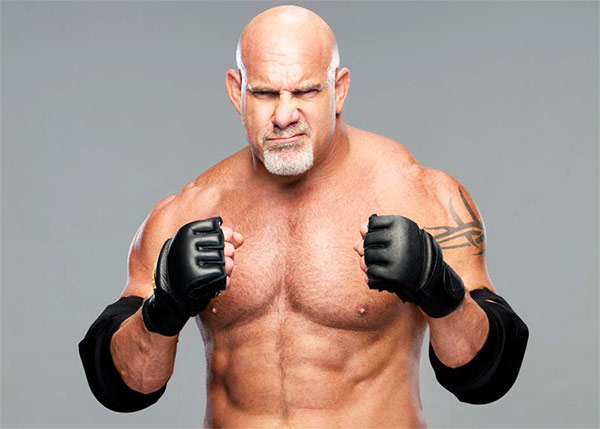 This guy has been around the block as a wrestler. He's appeared in the WCW, WWE and even in the All Japan Pro Wrestling during his illustrious career.
But it's not for his achievements that he's been placed on this list. Goldberg is here due to being a big motherf*cker.
Here's what Generation Iron said:
"A former NFL defence tackle and global WWE superstar. Goldberg was a no-nonsence wrestler that has the kind of physicality that could intimidate anyone, standing at 6ft 4 inches.
"Goldberg looks like a shredded titan, standing tall with an incredible physique."
Dave Bautista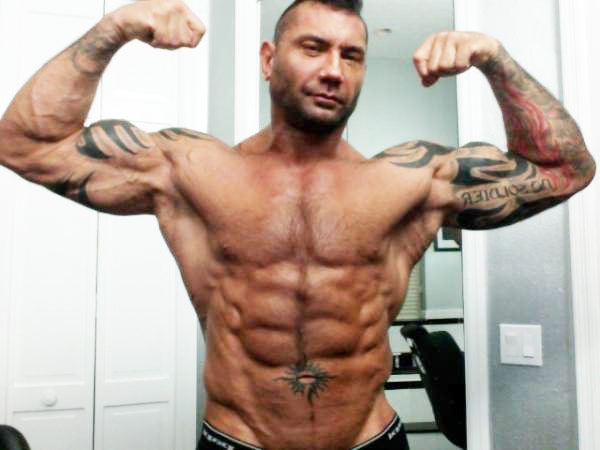 Following The Rock's success in Hollywood, Dave Batista is another of the guy's who has transitioned well.
Non-wrestling fans will know him as 'Drax The Destroyer' in Guardians of the Galaxy, where he was endeared himself for pretty much being stacked.
So this is definitely a fair addition to the list.
Jessenia Vice of Generation Iron explained his inclusion:
"Next we have Dave Batista. Batista has been blowing up with on big screen portraying truly intimidating roles, such as Drax The Destroyer and even landed a role of a classic henchman in the movie Spectre.
"But he's also a wrestler with the kind of hulking physique that grabs demands attention. He's one of the few who believably could have been a bodybuilder if he chose a stage over the ring."
John Cena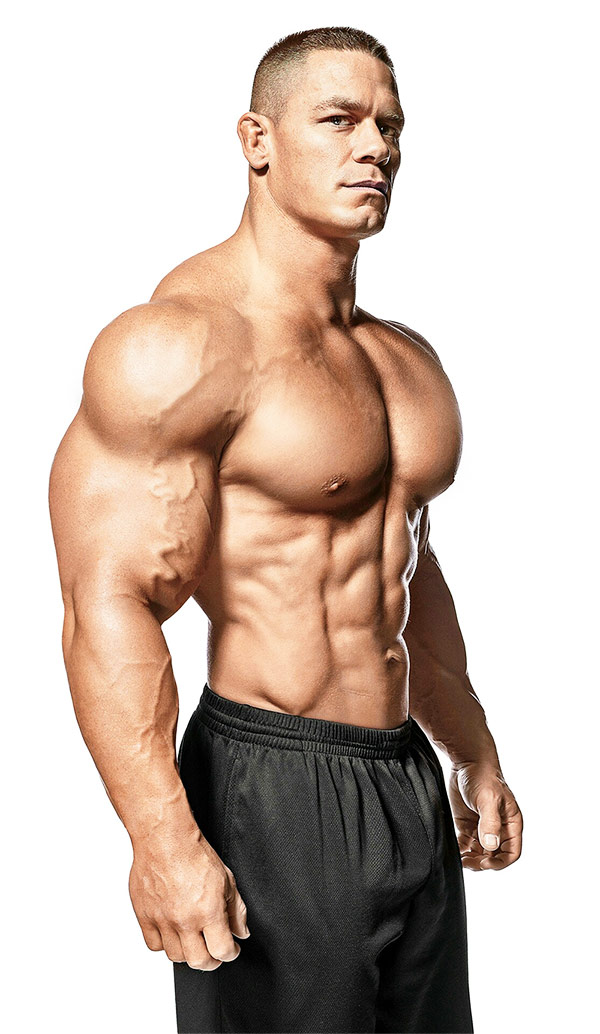 Apart from being included in countless meme's, John Cena is one of the most successful wrestlers in WWE history.
You might have missed some of the sh*t films he's been in, such as 'The Marine' and '12 Rounds'. So it's safe to say he's made the right choice to focus on being a wrestler.
Generation Iron said:
"This one is a no-brainer. Cena started off as a bodybuilder before he became a national phenomenon in the ring.
"He has one of the most impressive physiques in wrestling period. Just check out one of his many workout videos where he completely kills the weights."
The Ultimate Warrior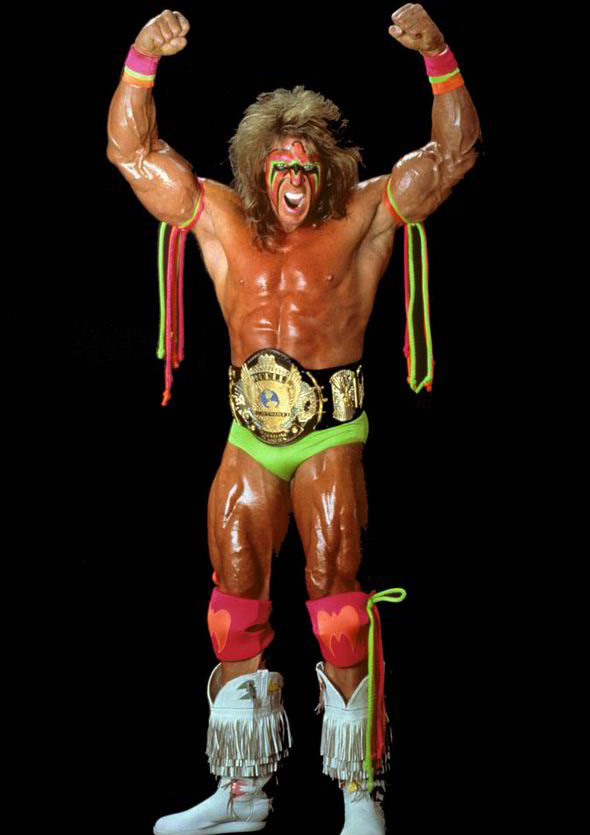 We'll admit we didn't know this guy's real name, because he's so well known for being The Ultimate Warrior.
He's a legend of the industry and you can see why he's on this list just by seeing pictures of him – he's stacked and shredded, brah.
Here's what Generation Iron said:
"Then there's The Ultimate Warrior. If you were a fan of wrestling in the 80's or 90's, then there's no way that you don't know this name.
"Born James Hellwig, he lives up to The Ultimate Warrior title with an incredible, shredded body and over-the-top attitude that can scare the sh*t out of any other wrestler or bodybuilder."
Triple H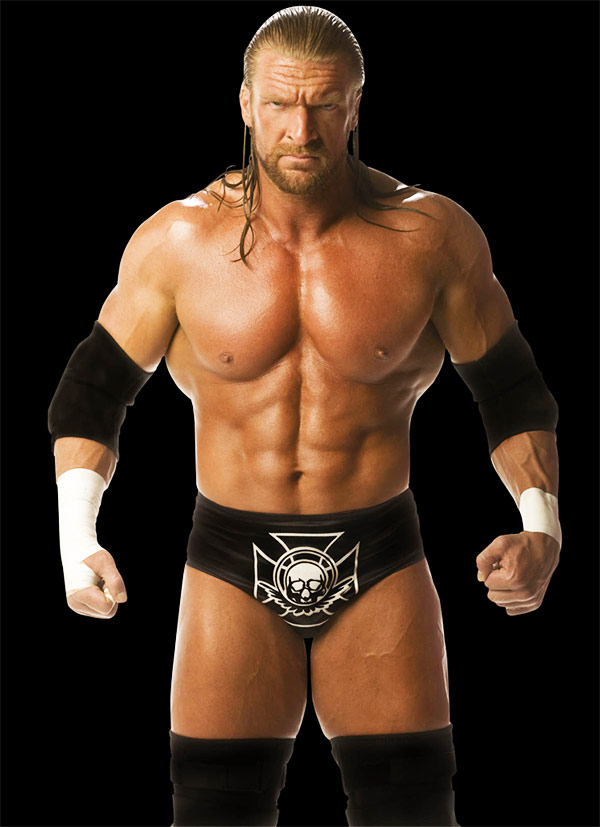 If you're a big fan of wrestling, then you'll know that Triple H has been around for a very long time. And he's still going strong!
He's now progressed through the ranks and become the Executive Senior Advisor in the WWE.
Here's how Generation Iron justified his entry:
"Last on our list is Triple H. One of the most well-known wrestlers today.
"Triple H has the size and shredded physique to instill fear into any of his opponents. Basically, he's jacked in a way very few wrestlers can ever match.
"Perhaps in another world he could have trained to become a Mr. Olympia champion himself."
Who else should have been included?
We're guessing a lot of people will be confused as to why Dwayne 'The Rock' Johnson hasn't been included in Generation Iron's list.
But in fairness, they've added him to other 'Top 5' rankings, so that's probably why.
If you think any other wrestlers should have been included, let us know in the comments section below!