Mike O'Hearn has been around the block as a fitness model/icon. But one thing that still haunts him are steroid allegations.
It's becoming more and more accepted that bodybuilders use steroids to reach their monstrous sizes. And an increasing number of athletes are openly admitting their past steroid-use too.
But one man that remains adament that he hasn't touched any steroids is Mike O'Hearn; the creator of the legendary and groundbreaking 'The Frog' fitness system…
Interview With Generation Iron
In a recent interview with Shawn Rhoden, Mike O'Hearn defended himself from steroid allegations again.
The interview begins with Shawn Rhoden bringing-up his failed steroid-test at the Arnold Classic back in the 1990s. But before he could continue, Mike O'Hearn was right on the defensive.
"You've been in this industry for a long time. So let me ask you this: what did I look like before puberty?

"Before puberty I had something, I was 176lbs. A year-and-a-half later I was 272lbs.

"You're talking about a sophomore in school. I was a monster. I was already benching over 400lbs by the time I was 15, squatting 550lbs.

"So 16-17 I'm about 272lbs. I'm right now 260lbs, so I'm actually around 12lbs lighter than I was when I was 15."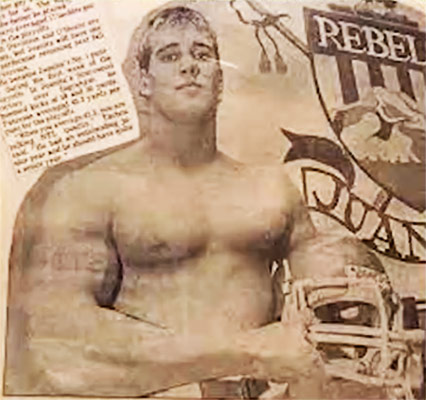 *Mike O'Hearn as a sophomore
What Do You Think?
We're staying out of this discussion because it's pretty controversial, brah. And in fairness, Mike O'Hearn has always been a big motherf*cker from an early age.
So it does seem quite credible that he hasn't taken any steroids in his life. But at the same time, could someone get that big and shredded natty?
One thing we will conclude on though, is that 'The Frog' was the biggest piece of sh*t we've seen on the market in the fitness industry…just our honest opinion, bro.
Anyway, back to Mike O'Hearn and steroids. Has he taken steroids or is he natty?
Give us your thoughts in the comments section!