Conor McGregor will officially return to the octagon October 6th, against undefeated phenom Khabib Nurmagomedov. Whoever wins the epic bout will leave the arena as the undisputed lightweight world champion. Claiming their spot as one of the greatest to ever grace the division.
THE FIGHT IS ON!@TeamKhabib vs @TheNotoriousMMA Oct. 6 in Las Vegas at #UFC229! pic.twitter.com/GHNzmj4eWY

— UFC (@ufc) August 3, 2018
MMA experts are claiming the fight to be one of the most anticipated of the decade. Considering the bad blood shown between the two, maybe the most eagerly awaited ever.
Irish megastar McGregor has not fought since 2016. In that bout he solidified himself as 2 division champion, by knocking out Eddie Alvarez in truly spectacular fashion.
Yet, Khabib looks to be his toughest test yet. His grinding wrestling style poses a huge threat to Conor's distance based striking game. The Dagestani phenom has faced many a striker inside the cage and has expertly shut down their avenues of attack.
Recognized as "The Eagle", Nurmagomedov stands undefeated in his entire professional career. He has not lost a single bout in 26 dominating performances across almost 10 years of activity.
Known for his world class wrestling abilities and smothering ground and pound, Khabib will be looking to claim his 11th straight victory inside the organization.
Khabib solidifies the belt after Conor is stripped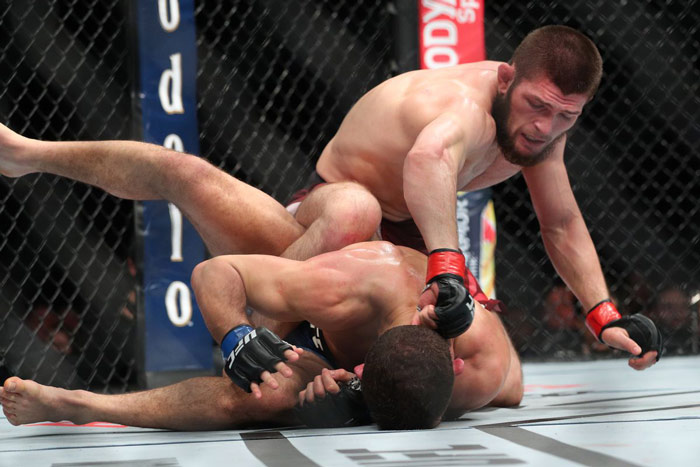 Conor on the other hand was stripped of his lightweight world championship title back in April 2018 due to activity. His last outing inside the octagon was November 12, 2016, in which he won by spectacular TKO.
Since then he has only competed once, against the legendary boxer Floyd Mayweather Jr. during the summer of 2017. Although the Dublin native lost the bout, he won over many more fans worldwide. Not to mention a colossal pay check just for turning up.
However, the "Notorious" McGregor has only tasted defeat once inside the UFC battleground. His one and only loss under the promotions banner was against the infamous Nate Diaz, in a match that he lost by submission. Conor would then have a chance to redeem himself in a rematch later on that year, defeating Diaz by majority decision.
Fans and the media alike doubted if the Irishman would ever return to the cage. After claiming huge paydays from his fights with Diaz and Mayweather, Conor's lavish lifestyle and blatant inactivity hinted an early retirement. But all of that has seemed to change…
UFC 223 incident lit a fire under McGregor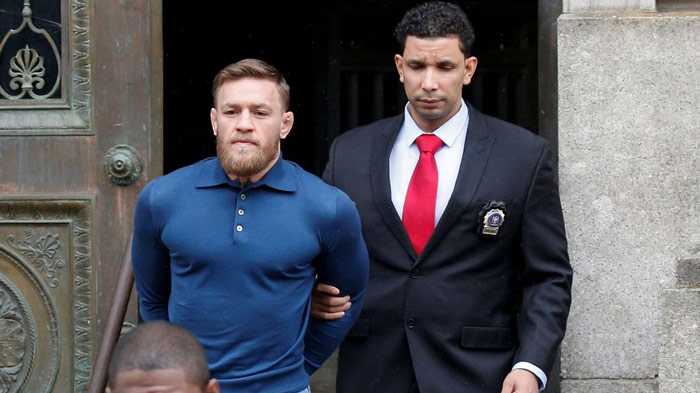 The incident that happened during UFC 223 fight week may have lit a fire under him.
Following an altercation between McGregor's teammate Artem Lobov and Khabib, the former champion and his entourage looked to get even with the Russian.
After flying to New York, Conor then threw a metal trolley at the window of a bus which Khabib was on board. Shattering glass everywhere and causing damage to the vehicle.
Also on the bus were other fellow UFC fighters. Some were injured by Conor's actions and then decided to press charges. Because of this, the Irish fighter was ultimately handed 5 days of community service, and mandatory anger management classes.
Who do you think will win?
Clearly there is an underlying current of dislike between the two fighters. If their clash of styles and superior skill wasn't enough to raise enough excitement, their dislike for each other doubles any anticipation.
As they say, "styles make fights". So with that being said, fans will be able to enjoy watching two opposing games go head to head to the finish.
Does either fighter have the answer to pull apart the tactics of the other?
Who do you think will take the belt in what looks to be an electrifying fight?
Let us know in the comments.