Calum Von Moger is a bodybuilder who has been on the verge of greatness for some time now. With a physique that draws regular comparisons to a Golden Era Arnold Schwarzenegger, and even playing a young Arnold in the upcoming film about the iconic Weider brothers, Bigger.
But one thing has plagued Von Moger. Injury. While injuries for bodybuilders aren't at all uncommon, it's generally though, older and more seasoned athletes who get injured as often as the young Australian has been.
It's pretty fair to say that Calum's injuries are the result of some fairly stupid stuff. Abseiling down a cliff being the most recent.
But, regardless of how he got them, he's constantly being help back from his potential. In a recent Instagram post, Calum addresses his fans to give an update on his current situation and potential future.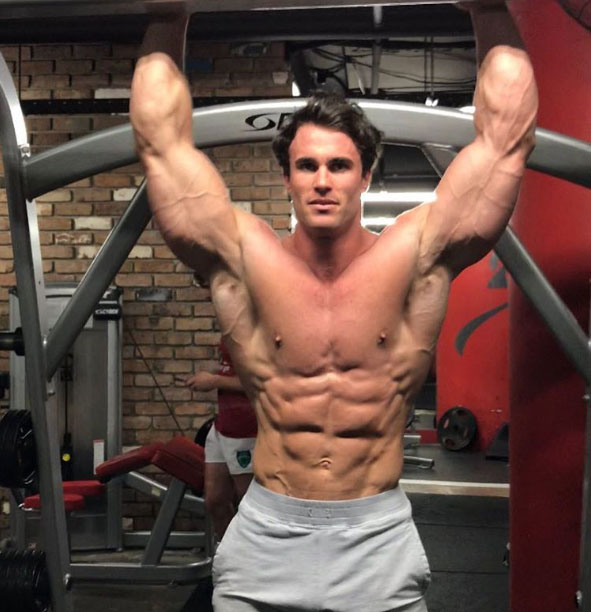 Doubt Kills More Dreams Then Fear Ever Will
In the long post, Calum explains that following the surgery on his leg, he has had to be put on blood thinners due to a blood clot in his leg. This situation has led to him feeling like he has truly hit rock bottom mentally and physically.
But, he's not giving up.
He ends the post thanking his fans and followers and will not give up on goals or ambitions. Here's hoping we get to see Calum back in full health soon.
IG family, forgive my silence. I needed some time to gather thoughts.. 💭
It's been two weeks since my surgery. The hardest two weeks of my life I would say. I've been bedside since they found a blood clot (DVT) in my leg which can be very painful when I move around. I've been on blood thinners for over a week now but it can take a couple of months for DVT to dissolve.
Here is what I need to share with you the most:
Ive never hit rock bottom mentally and physically like this before. With a torn quadriceps and biceps (again) many of you would think it's game over. That there is no chance I could comeback from this. That is my biggest fear. If I believe that I can't beat this, I'm finished.
Self doubt is the worst thing that can happen to anyone with a dream!! .
>> Doubt Kills More Dreams Then Fear Ever Will <<
I have to mentally block myself every time I think "I can't" I have to tell myself "I will". The demons of doubt waged a war against my will to fight back, to be stronger then before. I won't lie I was 50/50 there for a while. I felt every emotion possible (scared, nervous, anxiety, self-doubt) and probably a few more I didn't know i had. But, all it took were positive thoughts and positive people to help me believe in myself and set me back on the right track. .
👇👇👇
So, from the bottom of my heart, thank you all so much for the endless support and love. I am very grateful God has blessed me with loyal friends and followers reaching out to help and check in on me at my lowest and my supportive IG family sending me encouraging messages, emails daily— I become overwhelmed and shy because of your heartfelt kindness, I don't know which words to use to describe how much it truly means to me. You fill me with hope where others have left me in despair. .

I want you to know these 2 things:
1. that I will not give up on my goals or ambitions. I'm going to fight to overcome each obstacle in my path. I will become stronger then before. I will share my struggles and pain with you. 🔧
2. that I am extremely grateful for each and every one of you that have shown me support. I love you guys and I won't forget your kindness