The Austrian Oak doesn't mess around when driving to meet his friends…
The Arnold Classic has passed and William Bonac has been crowned as the king for 2018. But let's not forget who the show is named after – the man himself, Arnold Schwarzenegger.
He is without a doubt the most well-known bodybuilder in the history of the sport, and he definitely doesn't do things by half.
On his way to meet his friends, Arnold Schwarzenegger was seen clothed in shorts, an 'Arnold Classic' jacket and driving in his military-grade Hummer. How can you not like this guy?!

Arnold Confirmed For Terminator 6 Film
As well as driving bad*ss vehicles (and being a bodybuilding legend, ex-governor of California etc), you can't forget Arnold's legacy on the big screen.
Well, the good news for fans of the Terminator films is this: Arnold Schwarzenegger has confirmed that he'll be starring in Terminator 6 set to be released in 2019.
"We are starting to shoot Terminator 6 in June to the middle of October, so I am in that.

"I am looking forward to coming back as the T-800 model. It's gonna be great with Tim Miller as the director and Jim Cameron is kind of supervising the whole thing."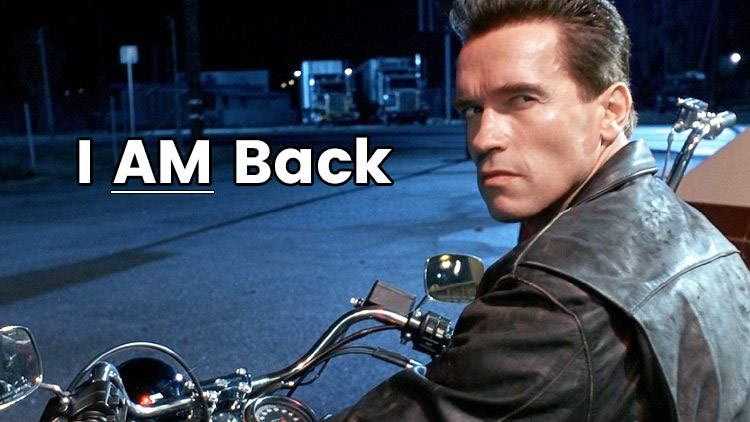 King Fury: The Movie & Expendables 4
If that's not enough Austrian Oak for you, then don't worry. He'll also be appearing in King Fury: The Movie, where he'll be playing the President of the United States (probably a position we all wish he occupied in real-life).
Not only that, Arnold will most likely be involved with the Expendables 4 too; this is being filmed in August 2018, with Randy Couture being confirmed to appear.
Speaking with The Arnold Fans, Randy Couture said:
"I'm excited about Expendables 4. Right now, we're scheduled to start filming in August and hopefully we're able to stay on schedule.

"It sounds like we're coming back to Bulgaria, which is exciting. I spend a lot of time in Sofia and Warna and I'm excited to come back.

"I love the people there, I love the food and I'm excited to come back."