Tied for most Mr. Olympia titles ever with Ronnie Coleman, Lee Haney is a guy who has more than proved his methods work. Winning his eight titles in the years between 1984 to 1991, Lee has gone on to become a successful trainer and even spend time working with the Clinton administration as the presidents council on Fitness.
In short, Lee is the kind of guy that when he offers you advice, you listen up. And, if you're currently getting to an older age with your training, then his new book is something you should be taking a look at.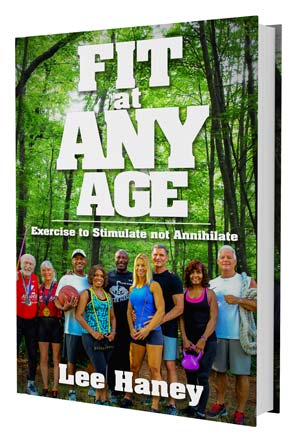 Fit At Any Age
The book, called Fit At Any Age covers 'smart' approaches to training that'll eliminate the risk of injury and help people get generally fit whilst improving their bodies.
Whilst the book has been written for people generally over 50, it'd be safe to say that there's a ton of information in here that any lifter could use.
He covers key exercises, stress management and also motivation.
Along with the book, you also get access to an online community on Lee Haney's website. That includes videos and more to assist with your training.
What's even better? You can bag yourself a signed copy for $19.99…