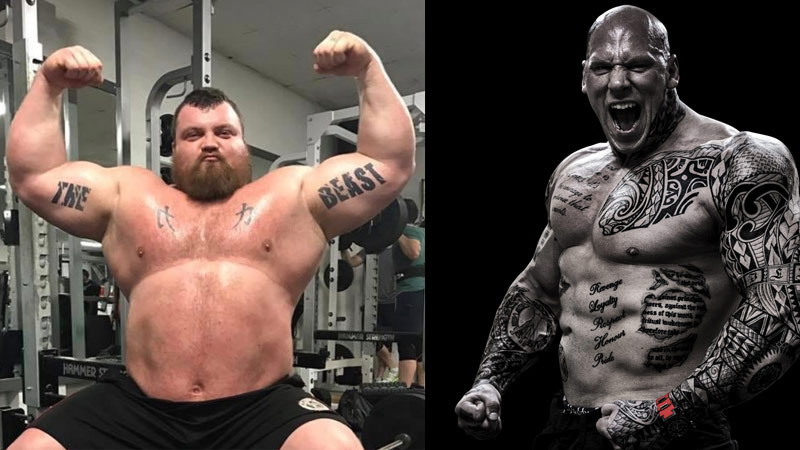 Who doesn't love Eddie 'The Beast' Hall? The 2017 World's Strongest Man winner is larger than life in every aspect. Anybody who has seen the awesome documentary Eddie: Strongman knows he is a wild character. He who works hard, but evidently plays even harder.
So it should come as no surprise that he loves a good gym prank! Check out this gross but hilarious clip of him getting one over on the giant bodybuilding star Martyn Ford…
https://www.youtube.com/watch?v=mkjRyPfN5cY
Yes, that's the sweat of a huge man with a 500kg deadlift! Disgusting, right? Surely only Eddie could get away with doing such a thing to a 6′ 8″ towering man mountain. If anything, it's probably only The Beast who dare to try in the first place.
We wonder what the former-cricketer will do to get back at the ruthless English strongman. Surely it's going to be hard to out-gross this specific prank. It's probably the worst we've ever seen!
Let us know your best and worst gym pranks in the comments.