Devastating news, as Sam Standerwick, from the UK, has been found dead in his hotel room.
The 25-year-old was visiting Liverpool with his friends and had booked a doctors appointment a week in advance after experiencing heart palpitations.
However, the morning after their night out, Sam's friends were devastated as they found him dead in their hotel room.
What's even more upsetting, is that he had planned to propose to his girlfriend; an engagement ring was found among his possessions after he sadly passed away.
Major Heart Disease
While the 25-year-old had complained about ongoing heart palpitations, he didn't think that he was suffering from any serious illness.
Speaking to the Daily Mail, his father said: "The night before he was suffering from heart palpitations, something he had been saying about for a little while every now and again.
"My wife said to him: 'You need to get checked over. I will book you an appointment at the doctor's for tomorrow'.
"He said: 'I'm out with the lads in Liverpool tomorrow, I will do it next week'.
"'He got ready to go out to Liverpool. He said: 'Love you mum, love you dad, see you tomorrow' and went on his night out.
"At 25, you would never think that anything's seriously wrong. When Sam walked out of that door that night it was the furthest thing from our minds. We never dreamed something like that would happen.
"The next day Kim, his girlfriend, phoned us asking if we had heard from him."
However, tests revealed that he was suffering from major heart disease, and Sam had suffered from severe blockage of his arteries.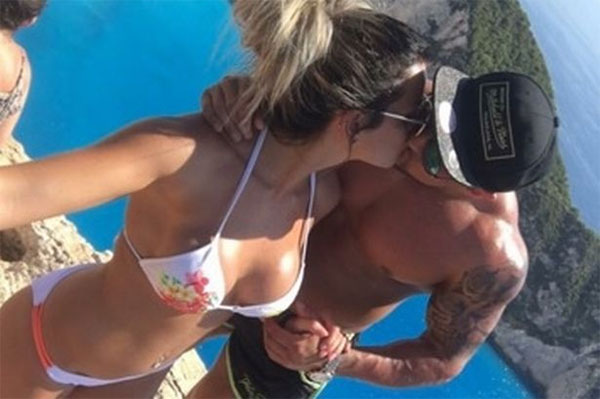 Sam Had Plans To Marry His Girlfriend
If the news of his death wasn't sad enough, it's been revealed that Sam planned to propose to his girlfriend shortly before his death.
Kim, his girlfriend, said: "It was a really weird experience to realise he'd bought me a ring. It's like something you read stories about and you think: "God, that's mad" – but it doesn't happen to people like you.
"It was something he'd dropped hints about – he was quite giddy and soppy in that sense and he wasn't very good at keeping secrets! The ring is absolutely beautiful – it's perfect.
"It's one that we saw when we first got together. We went to a jewellery shop and I looked at it.
"He's obviously remembered and noted it down, including my size. He must have known that, in the future, it was something he wanted to do."
It seems strange that a regular gym-goer following a very clean diet would experience heart problems. But this is a reminder that it could affect anyone.
If you've experienced signs such as blackouts, dizziness, or heart palpitations, then we strongly recommend that you visit your doctor.